We are working our way towards a plastic free home, and reusable products are one of the best ways we've found to reach that goal. It's not a cheap feat, but working a little at a time gets us closer.
Bumkins seeks to make the lives of moms and dads easier through the products they offer. Their fun and innovative products are responsibly made; they support the developing needs and milestones of littles. The category of products include bibs & smocks, feeding, teething, diapering, and reusable bags.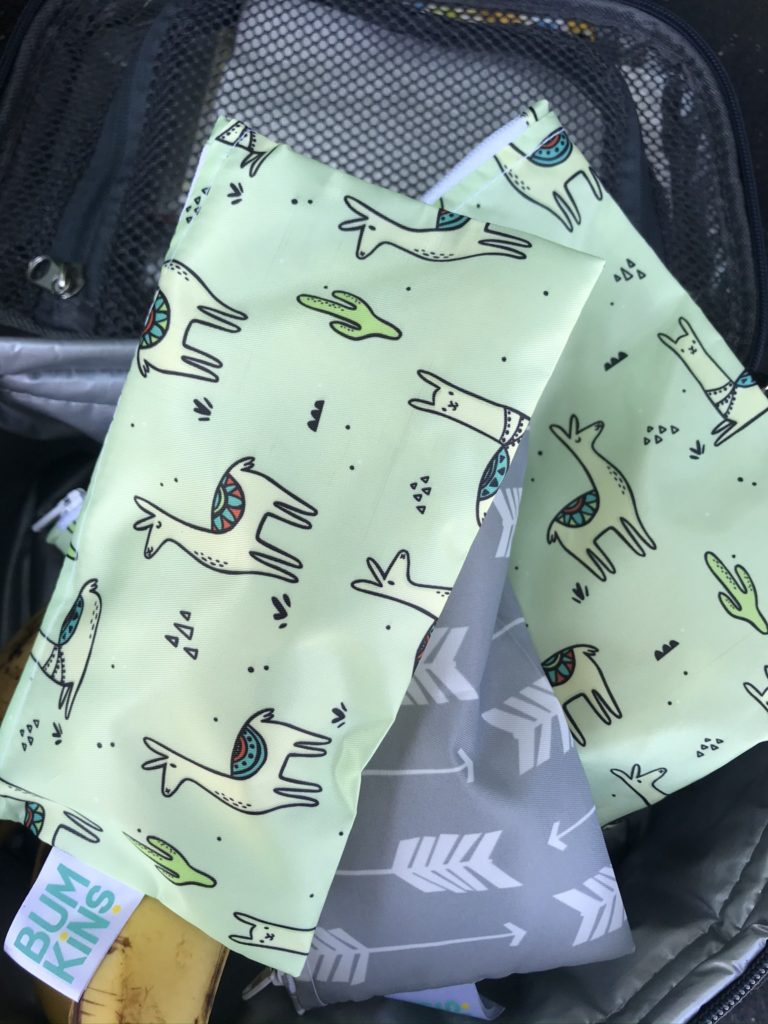 The reusable bags are available in many different sizes and prints. Specifically looking at the snack bags, there are two options – Small Snack Bag – 3.5 x 7 inches and Large Snack Bag – 7 x 7 inches.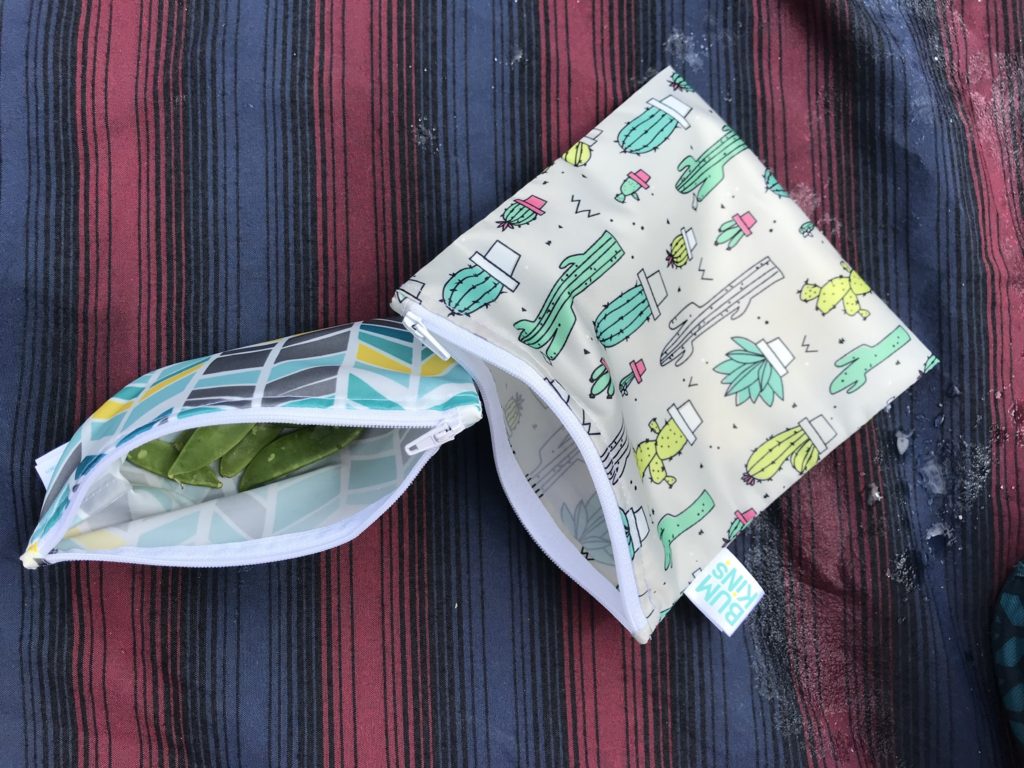 We are able to reduce our waste and eliminate plastic a little easier with the Bumkins reusable bags. These waterproof, machine and dishwasher safe bags are the perfect addition to our kitchen. Soft and strong, the bags are lightweight, breathable, and quick drying.
The fabric used on the bags really sets them apart from other reusable bags. Satin and odor resistant, these bags are made to last. Every component within the product is tested for harmful substances. They are third party lab tested for food safety and are free of BPA, PVC, vinyl, phthalates, and lead. This is super important because my family is using these products to keep toxins out of our home.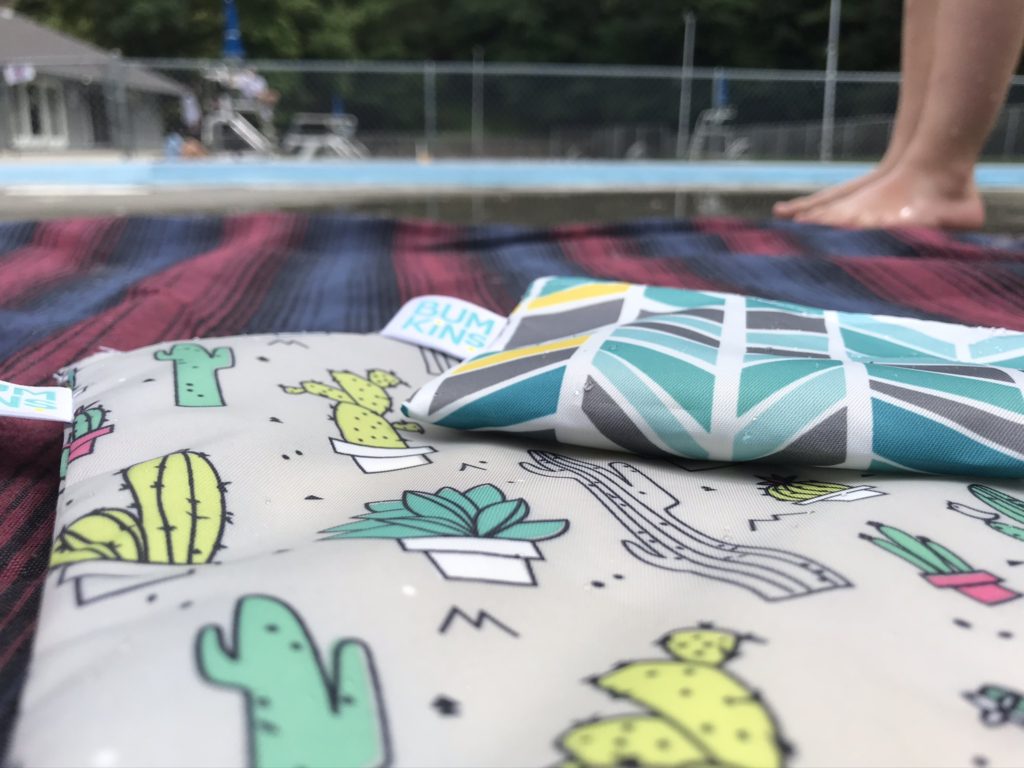 Let me tell you, the fact that these bags are dishwasher safe and quick drying are a moms dream. I love that I can turn a bag inside out, stick it in the washer, and have a clean bag ready to use again.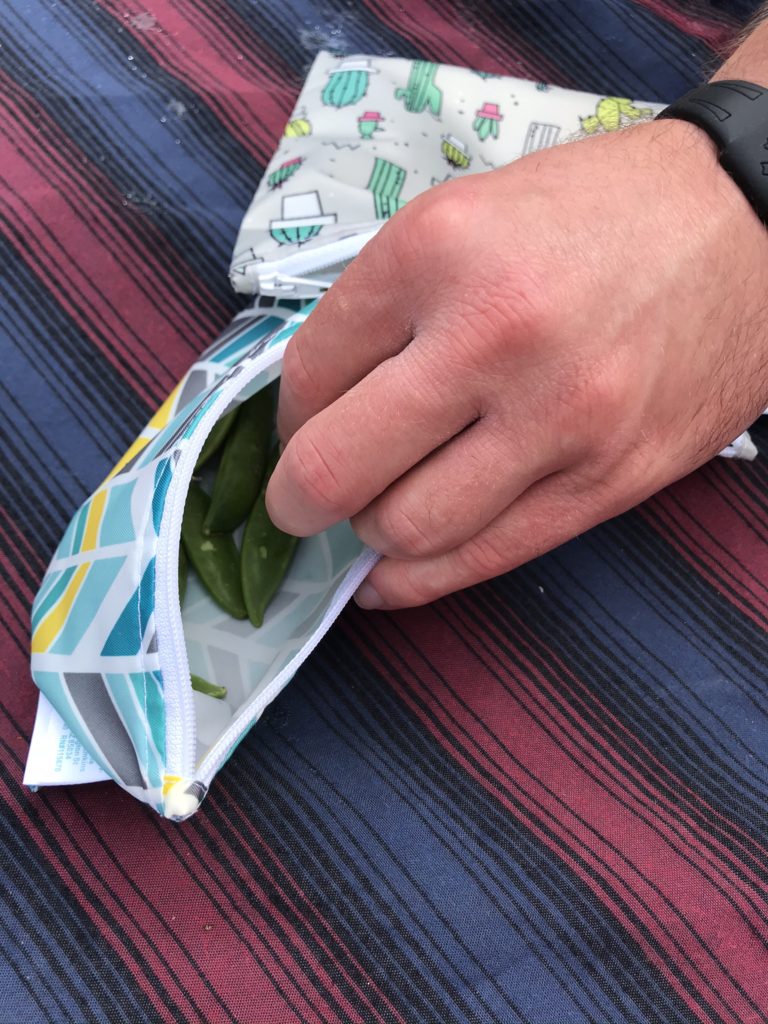 We use these bags all the time.
For every picnic we pack multiples of our bags. Chips, vegetables, fruit, trail mix, and more have been some of our favorite uses for the Bumkins bags. They are perfect for packing in the cooler because they are virtually as light as a feather.
Many other reusable products are bulky and heavy but these bags are the complete opposite. Great for a mom carrying around a bunch of snacks!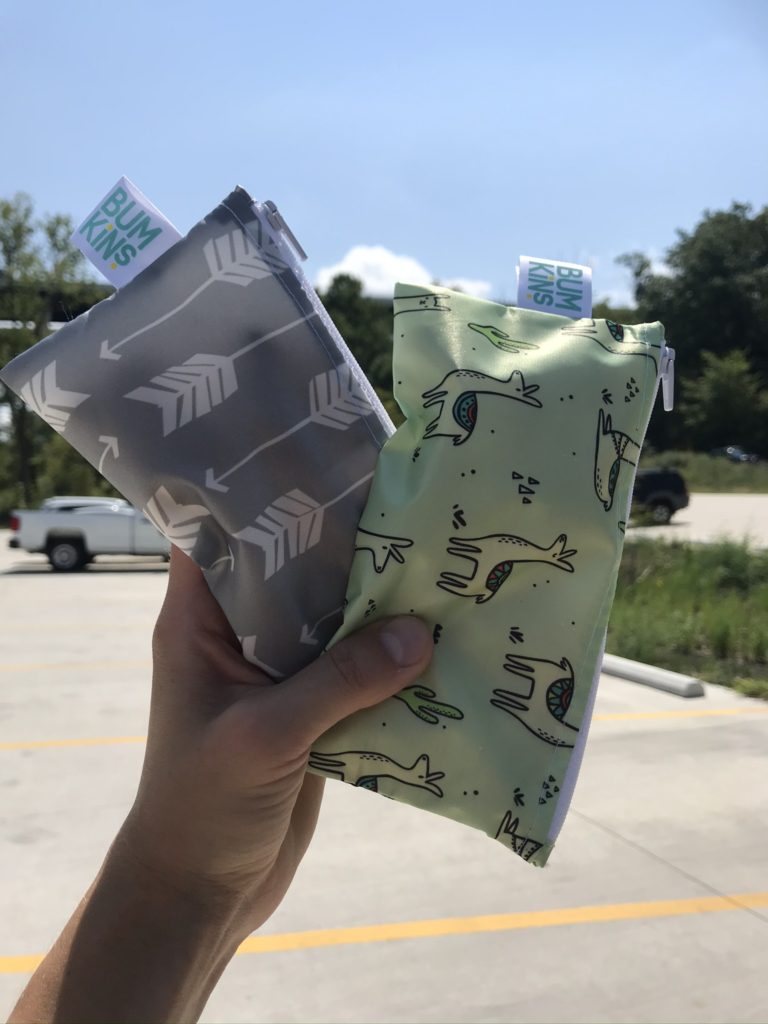 The zippers are very strong and durable. They are smooth enough that even my three year old can open them. I love how kid friendly the bags are!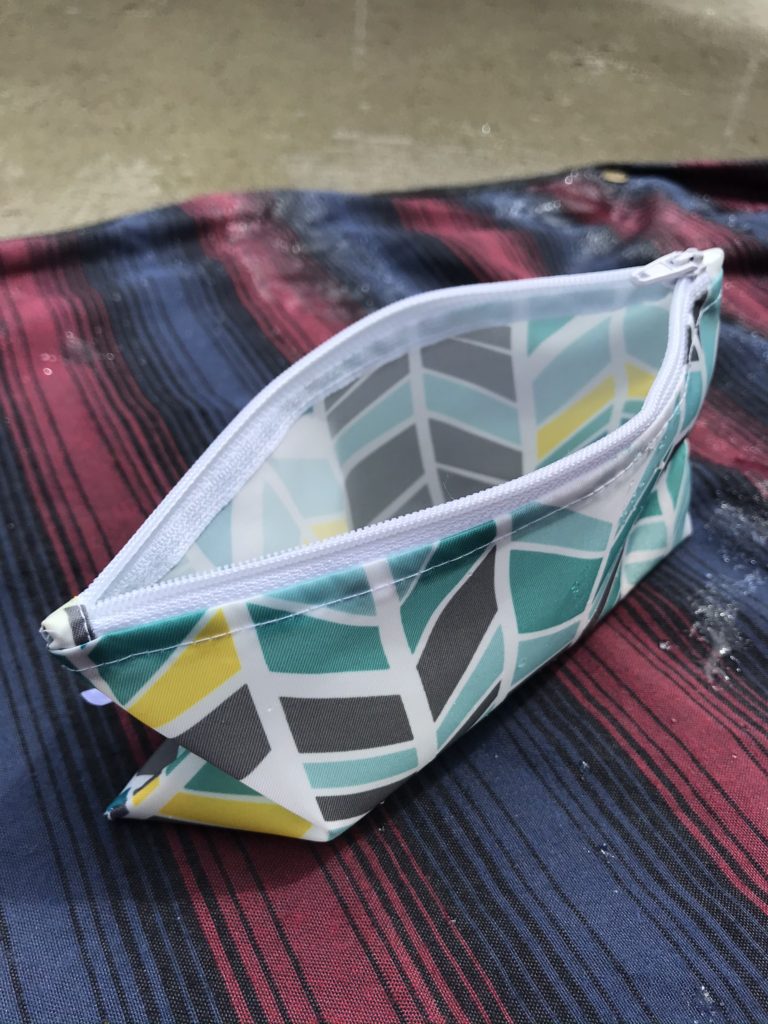 I love these Bumkins bags and our family uses them so frequently. They are easy to use, easy to clean, and great in the diaper bag or cooler. Working our way towards a plastic free, waste free home is easy with Bumkins reusable snack bags.
Connect with Bumkins