There is something beautiful about minimalist design that catches your eye and draws you near. Simplicity lets your mind wonder and create like it was designed to do. I truly believe the same rings true for children's toys. Young minds that are making daily discoveries and forming new ideas are drawn to opportunities to create. Almost every parent experiences this when their child plays with the box longer than the toy. Open ended toys that reflect a child's environment allows creative exploration, and the child can create a purpose for the toy and use it as they wish.
For my daughter, I was searching for a timeless simple rag doll that could be loved for many years. My hope was to find a doll that inspired play while doubling as decor in her vintage eclectic room. I was soon delighted to find an old friend from China opening her very own doll shop Topknot Twirl.
Lauren, the creator of Topknot Twirl, is a kindred spirit that brings out the beauty in the simple. She began making dolls as a traditional birthday gift for her daughters and soon expanded into making dolls for their play group. Lauren delighted in designing each doll with a different look and set out to reach a bigger market. In the winter of 2017, after moving to back to America, Topknot Twirl was launched.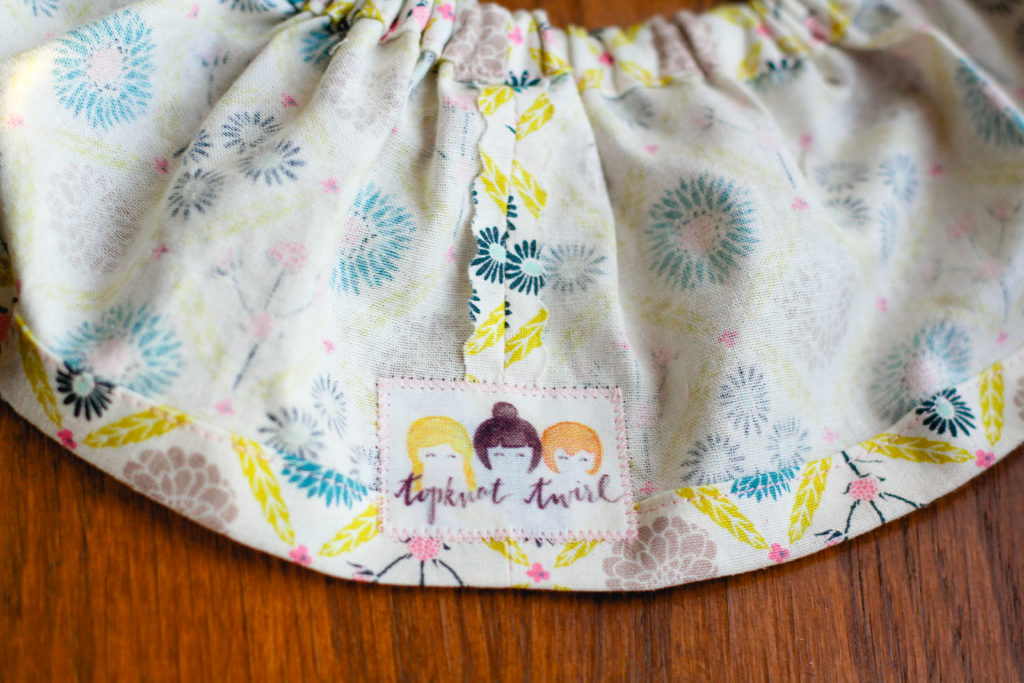 Connect with Topknot Twirl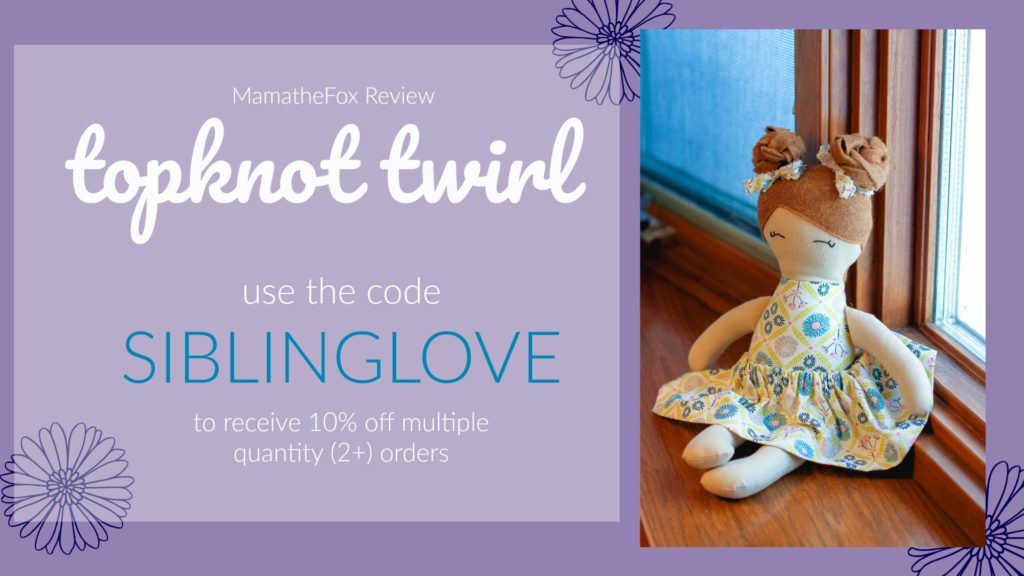 Each doll is made to order with 5 customizable features. Custom ordering is made easy through her Etsy page and detailed instructions. I loved there was a variety of choices to make a unique custom doll, yet I wasn't overwhelmed. Picking a doll to match my daughter's look was simple. However, I will say the fabric choices were all adorably eye catching and I had to get a few opinions to make a final choice.
dress print

skin color
hair color
bang style

hair placement
Our new little friend was delivered in style with attention to every detail. I loved seeing my daughter's name on the package and felt as if her creator was thinking about her with every stitch. Before her doll was even opened our excitement was pouring over the delivery cuteness.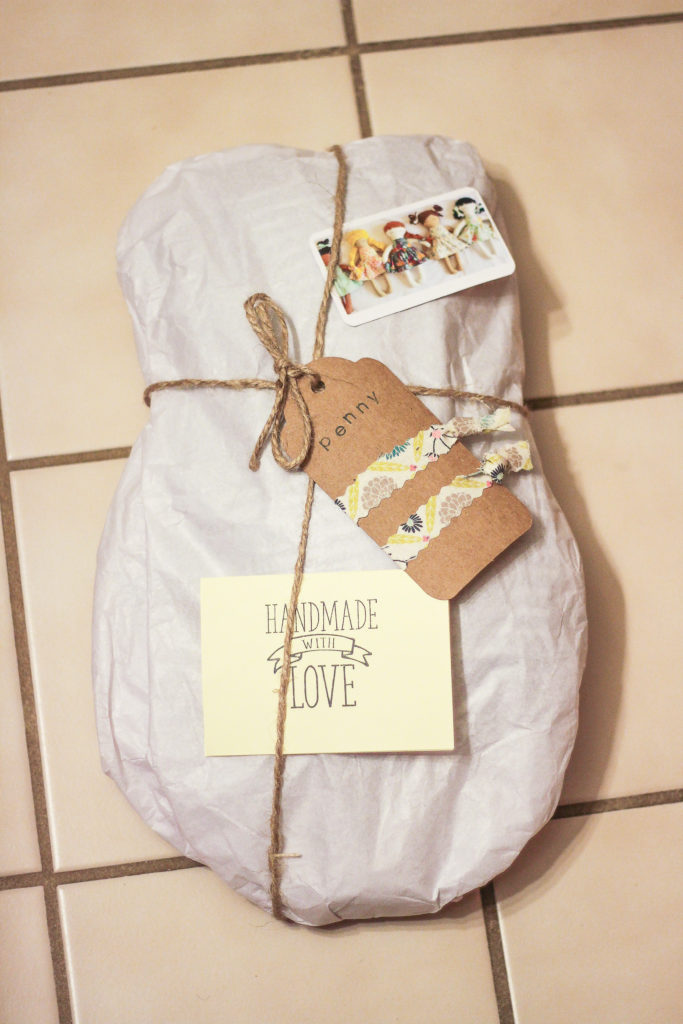 Whether it was intended or not, I even used the tag ribbons as extra bows for the doll's hair.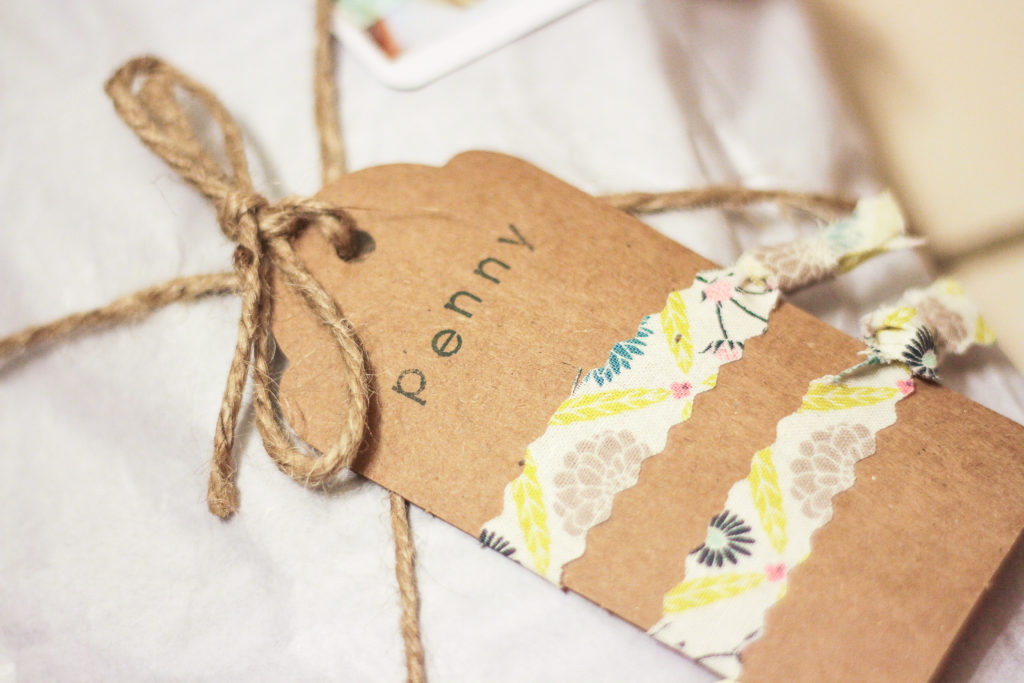 Every detail of our Topknot Twirl custom doll was perfect and just they way I had ordered.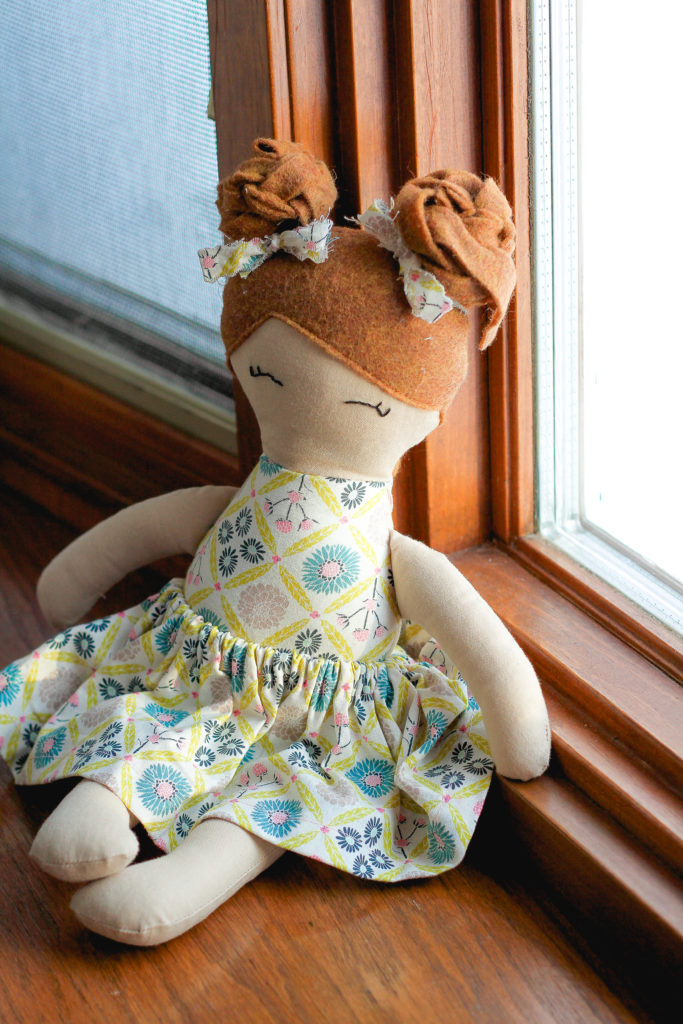 The details were simple yet had an elegant high fashion flare. I appreciated the strong craftsmanship while still being able to tell it was handmade with integrity.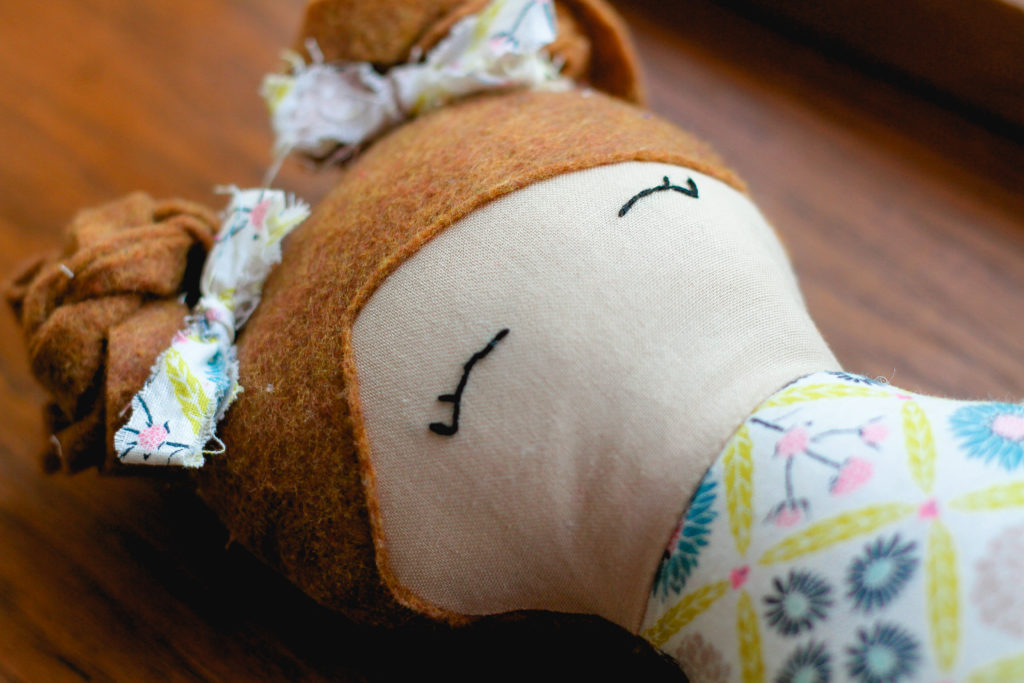 I instantly loved how large our doll looked in my daughter's arms. I thought it would have been a great milestone doll during her first 12 month pictures.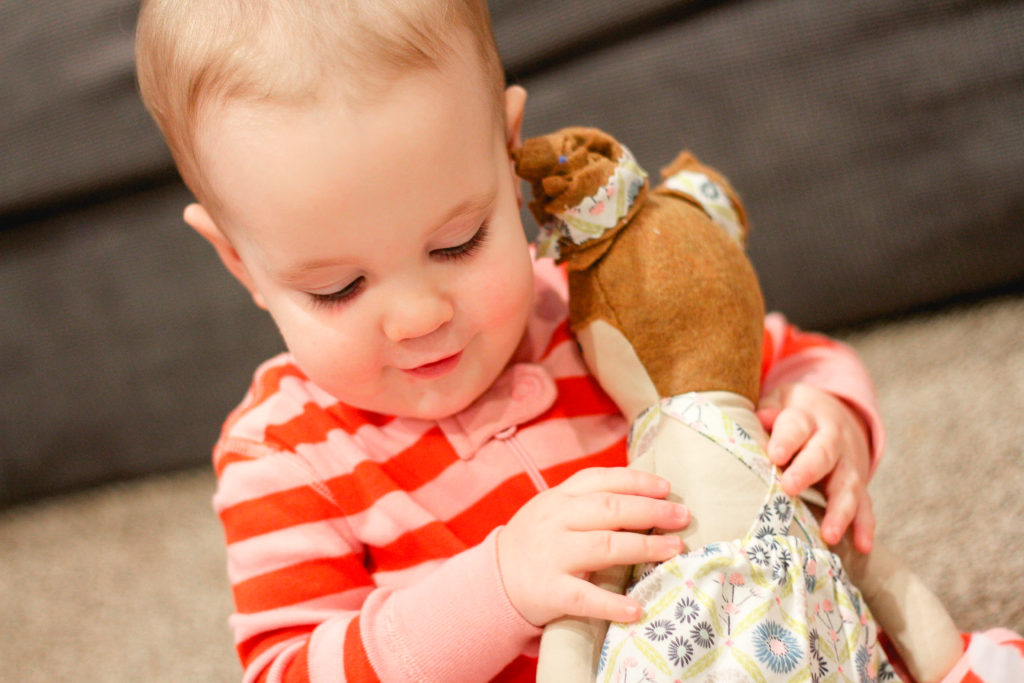 My daughter snuggled into the soft flexible fabric. She was able to easily carry her lightweight doll around with its slim graspable limbs.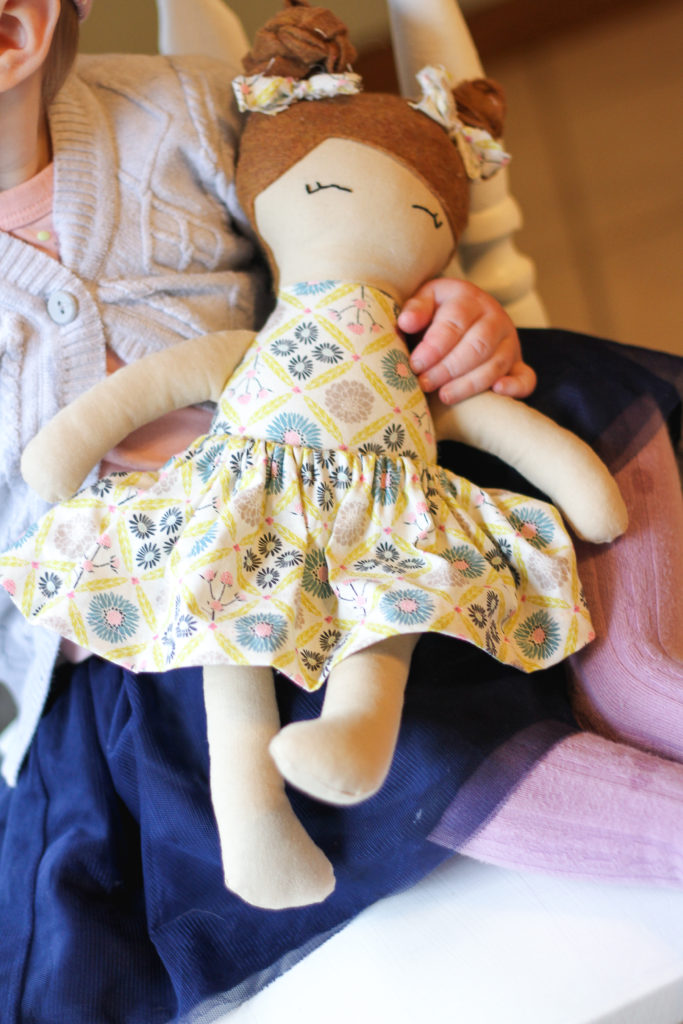 Her doll was clothed in a miniature twirl dress with a fashionable criss cross back. We loved the skirt was removable for dressing and undressing.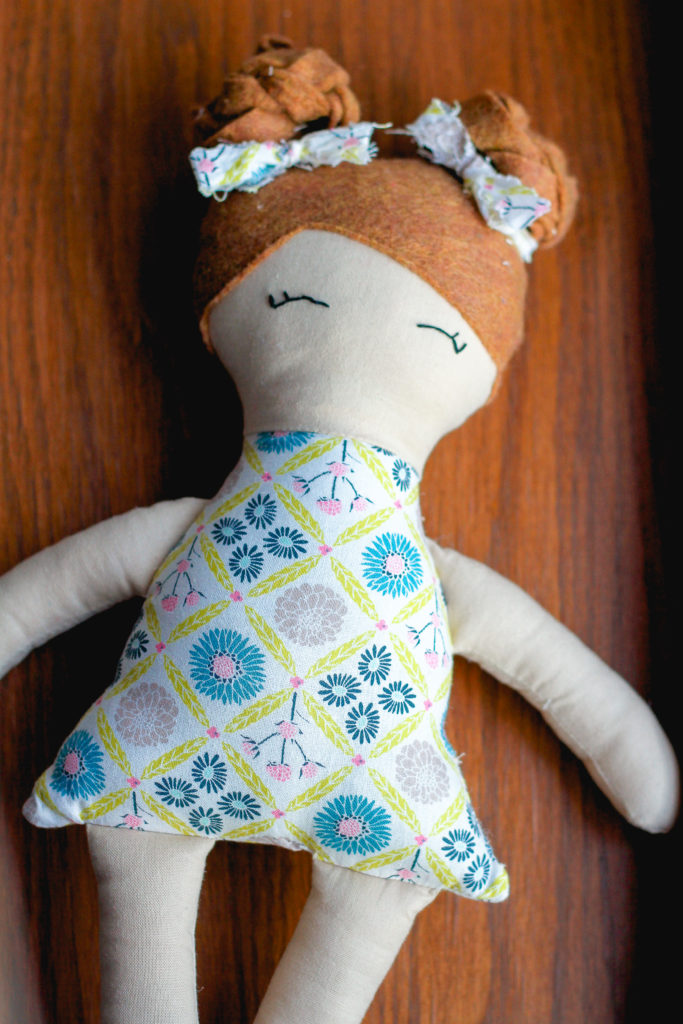 I ordered her doll with double high buns and side sleek bangs, but was excited to find out her hair could be styled.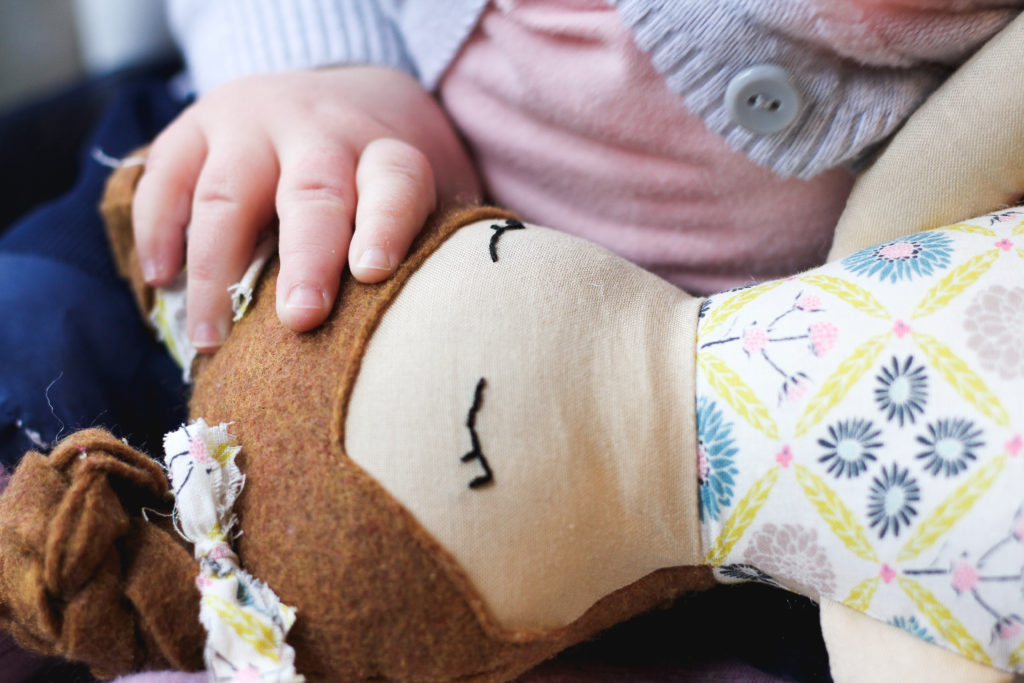 I enjoyed giving her similar pigtail braids I use to rock as a child. The joy about felt doll hair is low maintenance. No tangled rat nests or balding, just simple easy to manage felt strips.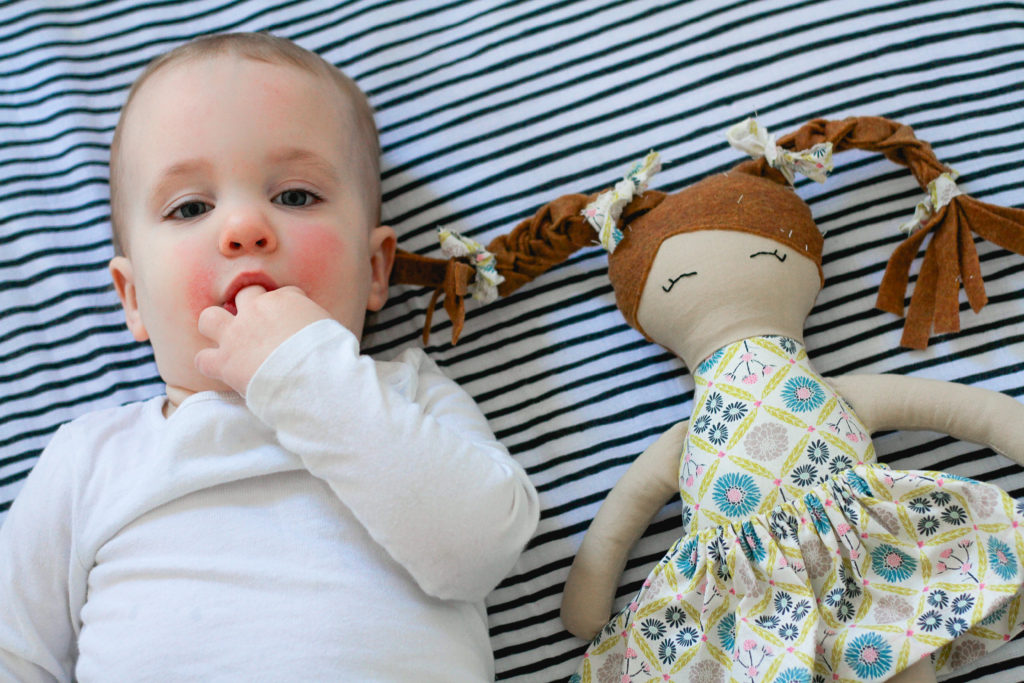 Lauren continues to work hard in making innovations to her dolls and and meeting the needs of her customers. Since the time she has opened she has already added three new additions to her Etsy shop.
Each girl doll now has a felt floral headband accessory. It's the perfect little accent piece that adds pizzazz and play during dress up.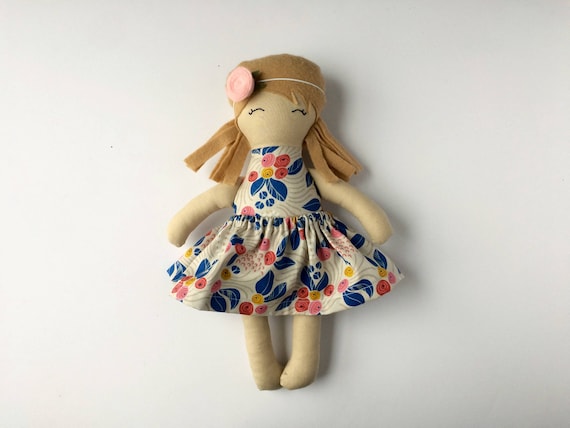 Dolls can now be personalized with an embroidered name added.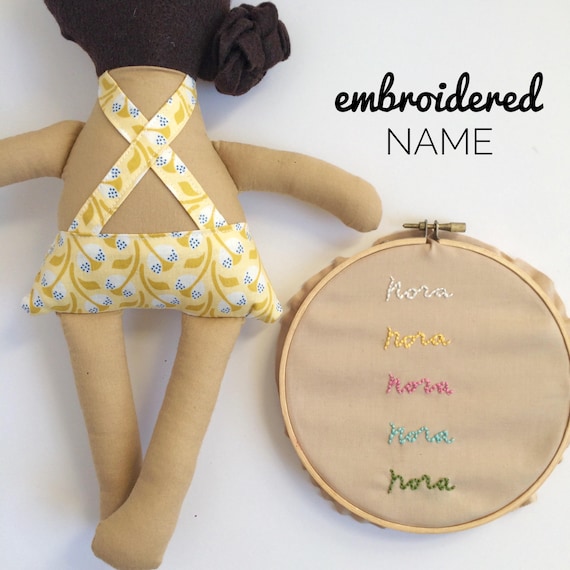 And my favorite, custom boy dolls! Let those little boys join in on the role playing and have their own boy doll. After seeing my son nurture my daughter's baby dolls, I think he would love having a doll that he can relate to.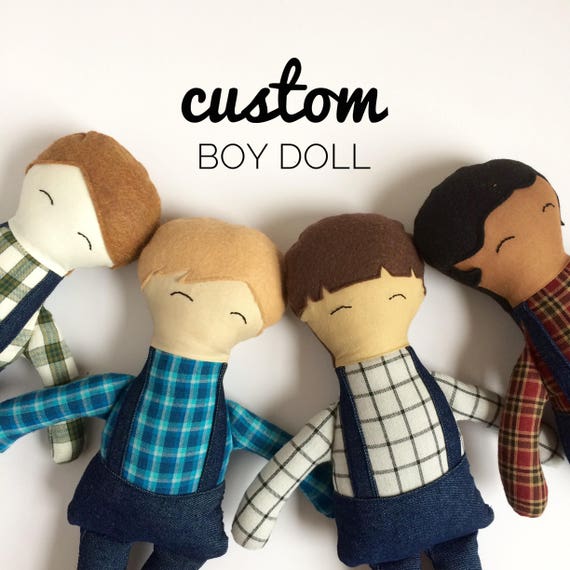 All of the Topknot Twirl dolls are handmade by Lauren, so top quality is always delivered. We had such a great experience working with Topknot Twirl and especially loved supporting another small shop, in particular, a Stay at home mom business that is following their dreams.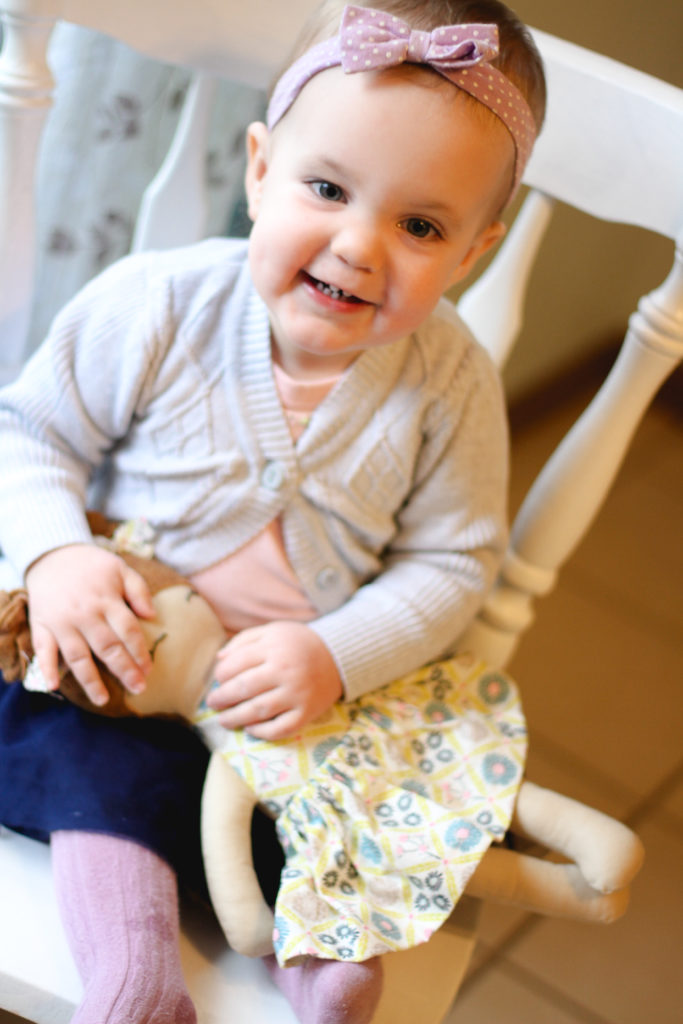 If you are looking for a quality custom doll that makes play open ended, while also bringing elegance and style to your home, check out TopKnotTwirl!