Disclosure of Material Connection: I received one or more of the products or services mentioned above for free in the hope that I would mention it on my blog. Regardless, I only recommend products or services I use personally and believe will be good for my readers. I am disclosing this in accordance with the Federal Trade Commission's 16 CFR, Part 255: "Guides Concerning the Use of Endorsements and Testimonials in Advertising."
BeliBea Bra Review
When I was pregnant with my 2nd child (my son) I was determined to breast feed. Breast milk will provide more wonderful things for a baby then you could imagine. I was not fully educated when I had my first child and I didn't know what I was doing. I never was able to fully establish my supply and my breastfeeding journey ended early due to my lack of knowledge and milk. Now my son is almost 15 months and we are still nursing! I am so pleased with my ability to give him my breast milk. I have always used a nursing tank under my shirt instead of a nursing bra, but now with summer approaching (and not needing that extra layer of clothing in the heat) I have been looking for a new nursing bra. I was approached by BeliBea and was excited to try out there new nursing bra.
BeliBea was founded and created by a mother, Melissa Holland. As a mom, she knew what she loved and hated in a nursing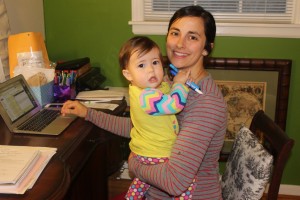 bras.Having to constantly pump and also needing to be a mom who had other children who needed her attention and hands, she knew the importance of hands free pumping. After years of research and development Melissa and her team have come up with a bra that is not only comfortable but takes the stress away from hands free pumping. Worrying about the milk coming out and staying in the container is the last thing you need when pumping, especially with hands free pumping. If I am all uptight my let down will not happen. We need to be comfortable and relax to have a successful let down.
The American Academy of Pediatrics (AAP) strongly recommends exclusive breastfeeding for the first six months of life and that breastfeeding continue for at least 12 months
This bra has 2 features which any nursing mom will love, the ability to nurse and to pump hand-free with! Having a dual purpose makes this bra really stand out.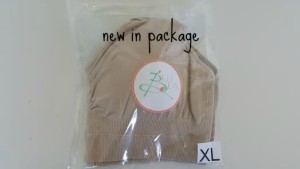 What makes Nourish by BeliBea my favorite nursing bra?
It's cozy. If I am going to be wearing a bra, I have to be comfortable. I can't be reajusting and pulling at my bra. I don't have time. I have 2 kids and too much to do. I need comfort
It has 2 snaps. 2 snaps, that is right. Top one is for the outermost shell. This is to be dropped if you want to only expose your nipple. This is the one to drop if you are pumping and want to use the hands-free pumping feature, or if you want more coverage when nursing in public. The 2nd snap can be dropped to unveil your breast completely. This is how I prefer to nurse.
It has a removable/washable nursing pad. Sleekly tucked into the outermost shell of the bra there is a removable, washable, nursing pad. This is too cool ladies. We all use a nursing pad at some point. Whether disposable or reusable, they are a necessity. This pad is perfectly formed to the bra to allow for some discretion. When things get….hard…this helps keep the ladies in check, if you know what I mean… 😉 😉 Being removable you have the option to not use it and the bra is fully functional without it. You can wash them and pop them right back in. Saving you money on all those disposable pads.
It has a real bra back snap. No worrying about pulling this bra over your tender breasts like a sports bra. BeliBea comes with a real functioning bra strap snap. This also allows you to fit to size in a more customized manor.
Comes with instructions. For those who have never tried to pump with a bra on, or dove into the hand-free pumping world, directions are a great resource. It has pictures too to help the visual people like myself.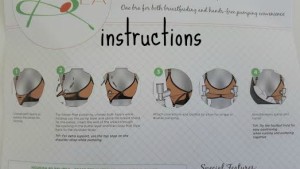 The BeliBea bra line combines the best of traditional maternity bras with both an improved fit and design for better comfort, with the Nourish by BeliBea style also providing the ability to hold pump shields in place for hands-free convenience.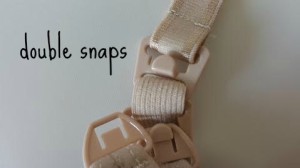 ·         Nourish by BeliBea includes dual panels in each cup that allow mothers to keep the garment in place while breastfeeding, pumping and during what often seems like the few moments in between. The inside panel fits to and holds a breast shield in place for hands-free convenience while pumping, or both panels can be lowered to easily breastfeed.
·         The hands-free convenience of Nourish by BeliBea not only makes the individual tasks of breastfeeding and pumping more manageable, but it also allows mothers to do both at the same time – saving even more of your limited and precious time.
·         The BeliBea bra line has a v-neck scoop and center ruching to maintain a feminine shape – no sports bra "uni-boob" here! Nourish by BeliBea also comes with removable pads between the cup panels that offer extra support, comfort and shape.
·         Nursing mothers demand a new maternity bra that is comfortable but affordable, flexible and durable, simple yet clever – this is the bra line for nursing mothers everywhere.
·         BeliBea bras incorporate specific design features to ensure every mother's all-day comfort, including a seamless stretch fit, plush-lined adjustable straps and a ribbed band to provide flexible support.
·         BeliBea can be ordered now at www.BeliBea.com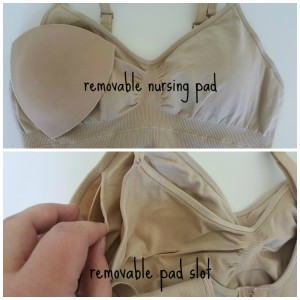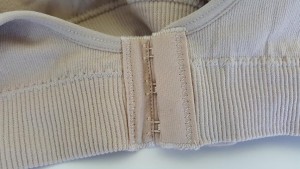 You can enter to win (1) BeliBea Bra here (5/1 -5/10)