Zwilling J.A. Henckles Paring Knife Giveaway {hop}

Welcome to the
Kitchen Makeover Giveaway Hop
Hosted by Planet Weidknecht
and LeahSay's Views
From May 1-14, visit each of the blogs listed below
and enter to win fabulous prizes for your kitchen.
Each blogger is hosting a giveaway worth at least $25.
I'm giving away a Zwilling Pro 3″ Paring Knife!
retail value $65.00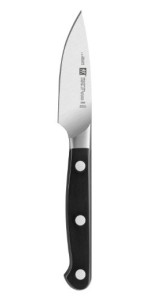 Zwilling J.A. Henckles is a household name when it comes to knifes. If you have not had the pleasure of owning one yourself then you are in for a treat. Below you can enter to win a Zwilling Pro 3″ Paring Knife, a retail value of $65. To learn more about this product please click here to read the full review.
The MamatheFox is not responsible for prize fulfillment and associated bloggers are responsible for their own giveaways.
Zwilling J.A. Henckles