Accessories are powerful style statements that many people forget to include when building an outfit. We all know that person whose style always seems to be on point. You know… that friend who effortlessly looks super cool wherever they go whenever you see them? Well, they probably know the power in accessories! The bespoke jewelry can also help you find a ring that matches your vision and ideas while also helping you stay within your budget.
It's true! Most of the time, those who we see as 'stylish' are wearing basic outfits and as they understand the power in accessories, they elevate their style game in the subtle details with rings, bracelets, and necklaces. The list goes on!
Today, we are going to be delving into the power of rings. Rings. Yep, that's it! Spicing up your hand accessories will elevate your style on another level. Rings are becoming a huge trend in the fashion world as more and more people come to understand the power they hold for making or breaking an outfit. That's why rings are becoming even more popular now than ever before. So, what are you waiting for? Let's jump right into the growing trend of rings!
Lotus Ring:
The Lotus Ring is an item which is very popular among jewellery wearers and it's definitely a ring that is a staple for us here at Story Jewellery! We simply love it. Why's that, you ask? Well, the Lotus Ring offers a captivating design which is sure to capture the attention of those around you! It is made of 925 sterling silver, and we offer it in 'Smoke' or 'Blue Topaz' colours. This eye-catchingdesign captures the light and reflects your pure style!
​
We also wanted the Lotus Ring to be available to everyone which is why we offer it in an array of sizes so you can find the perfect size! Additionally, we understand that many of our items are bought as a gift which is why we added a meaningful message card that highlights what the Lotus Ring signifies. Stemming from the meaning behind the lotus flower of rebirth and inner peace, it reminds us that no matter what circumstances we may be in, we can always emerge to blossom.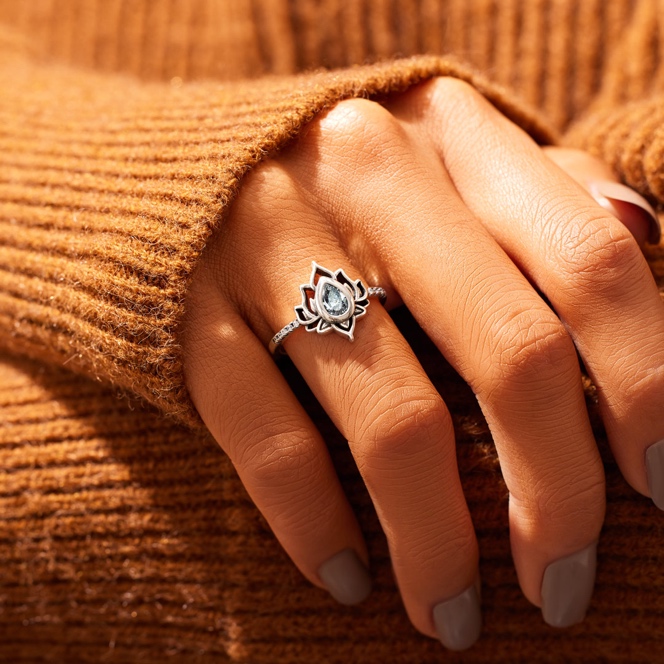 Next up…
Semicolon Ring:
The Semicolon Ring represents the continuation of your passion, your journey, your vibe. No matter what happens, you will get through it!
​
A semicolon is a way of expressing the continuation of a sentence in terms of writing. We took this concept, put it on a ring and expressed a way of continuing in life! Never settling and always striving and pushing forward no matter what to achieve your dreams.
​
The Semicolon Ring makes for the perfect gift to remind your loved ones that they are more resilient than they think. This is something everyone needs in their life, that little 'pick me up' on your hand that will be there through the good times and the bad and will help you through anything! Check it out here…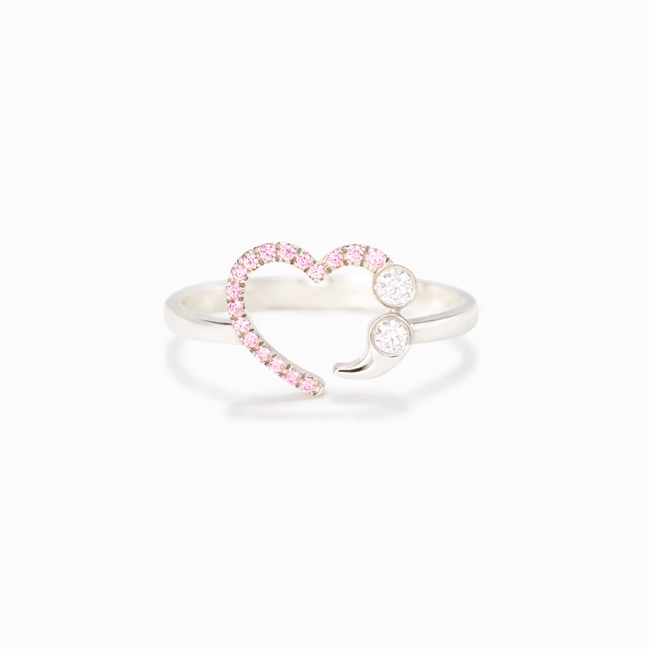 Beautifully Broken Ring – Rainbow:
Imperfection is the new perfection. Nothing is perfect, so why should our rings be? We believe that our rings should be a true representation of us, which is why we created the Beautifully Broken Ring to represent that even though we are not perfect, we can still be beautiful! It reflects that even the most beautiful amongst us can still be broken sometimes, but the important thing is to keep positive. Pair this ring with our Semicolon Ring and you will be ready to take on the world!