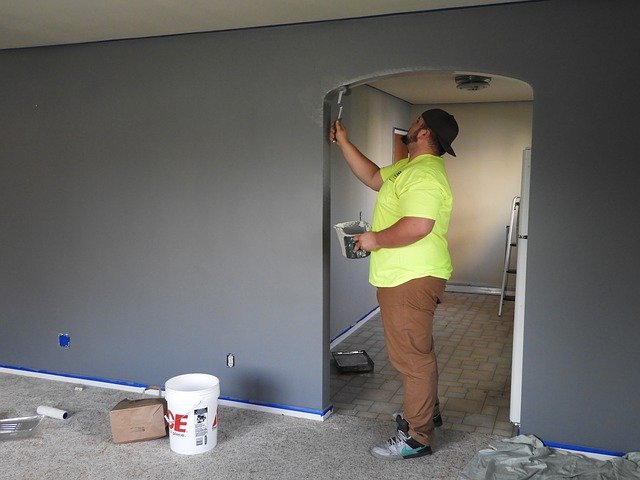 If you're anything like the average homeowner, you probably have an endless list of home projects that you'd like to complete. Naturally, then, learning to prioritise the tasks is essential if you wish to unlock the potential of your home ASAP.
While some projects can wait a little longer, others should be completed right away. Here are six of the best that deserve immediate attention.
#1. Home Security
As a responsible parent, you've already invested heavily in childproofing the home. Sadly internal threats are not the only source of danger that you must recognise. Theft brings some nasty repercussions for your finances and your emotions. Therefore, adding security cameras and alarm systems should be a priority.
Also, if you have an old garage, it could be recommended to get it replaced with some modern technology. The doors with a faulty spring or opening mechanism can be dangerous with the curious kids at home. You might want to look for Garage door installation in San Tan Valley, AZ (or near your location), to find the service provider of your choice.
When your home is safe and secure, you'll feel far more relaxed during daily life.
#2. Repurposing The Guest Room
If you wish your home was a little bigger but fail to use the space that's currently available, you haven't got much of a leg to stand on. The guest room is one of the most common culprits. If you have people stay over, sofa beds will turn your living room into an overnight guest room. And this means the previous room can become something else.
Gym, playroom, office? That's entirely up to you.
#3. Getting A New Bed
While there are many changes that can be implemented to improve your life during the waking hours, you shouldn't overlook your sleep. A good night's rest reduces stress levels, makes you happier, and improves your look. As such, investing in a new mattress is one of the smartest things you can do. New bedsheets are never a bad move either.
You should notice a difference within a few nights of better sleeping.
#4. Boosting The Water Pressure
There's nothing quite like the joy of a relaxed shower or bath. Sadly, if the water pressure isn't at the desired level, your enjoyment will be significantly reduced. This guide to boosting the water pressure will allow you to overcome the issues. In turn, you can enjoy power showers and improved bathing experiences. You can use the method to aid the kitchen too.
While you could survive without this task, it's very easy. You'd be a fool to ignore it.
#5. Eco-Friendly Updates
As a society, we cannot afford to wait any longer before reducing our collective carbon footprint. On a personal level, though, home updates should be at the top of the agenda. LED light bulbs, water-saving toilets, new roofing, and thicker windows are some of the ideas you can introduce. And you should do it right away for two main reasons.
Firstly, it'll save the planet. Secondly, your energy bills will fall. So getting in touch with professional roofers in Virginia Beach, VA, or wherever you are from, for example, is essential in getting the ball rolling for your upgrades.
#6. Add Family Photos
Many homeowners are so much trying to build the perfect house that they forget to create the perfect home. Small personal touches can make a world of difference. Getting family photos printed onto canvases or displaying souvenirs will work wonders. It creates the sense of belonging that will unite your family under one roof.
It doesn't require a big investment of time or money. But the results are incredible.