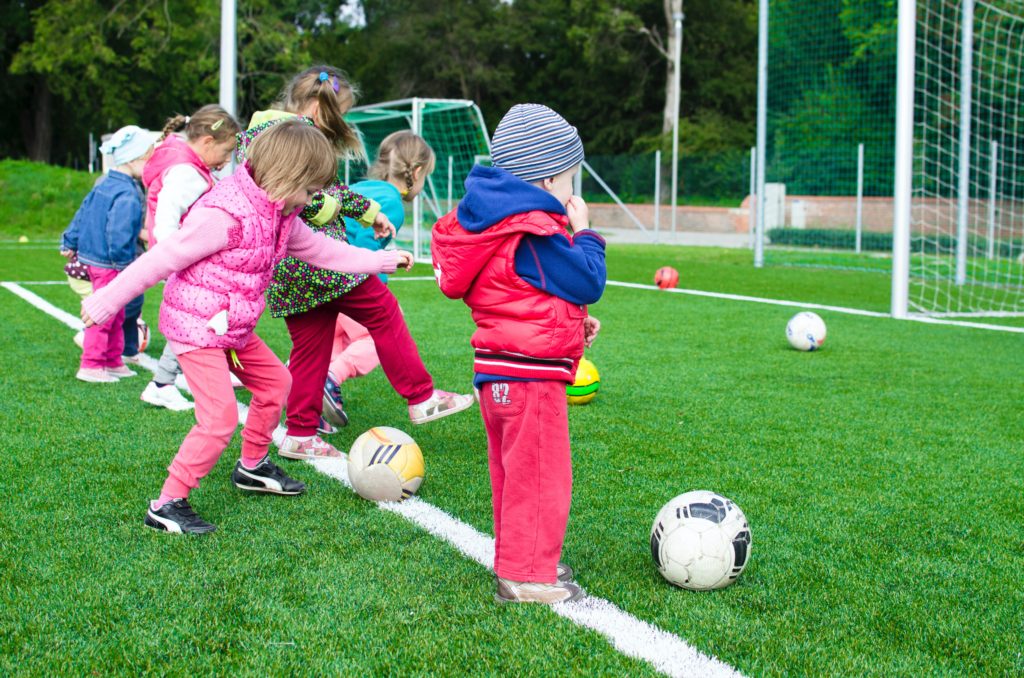 As your kids grow, they'll develop their own interests and hobbies, providing you give them the opportunity to try new things. While it's common for children to commit to a particular activity only to want to give it up shortly afterward, it's natural for them to try various activities and sports before they find the ones that are right for them. Sports can not only promote fun and exercise but kids can also get involved with activities such as sports cards that they can trade with their friends as they follow along, whether that be football cards, WNBA trading cards, or NBA cards, kids can connect with various sports as they bond with their friends.
While you can't force a child to be interested in something they're not, you can encourage them to keep trying different sports until they find something they like. With so many benefits on offer, it's important that youngsters enjoy sports from a young age and continue this passion through the adulthood. To find out why, take a look at these eight important reasons why your kid should play sports:
Improve Coordination and Motor Skills
When children begin playing sports from a young age, it helps them to develop their coordination and motor skills. Whether it's a local basketball club, a soccer team or even playing catch in the backyard, learning how to run, catch and pass a ball helps to enhance hand-eye coordination and optimizes physical development.
By giving your child plenty of encouragement at a young age, regardless of their ability, it teaches them that sport is something fun. In turn, this leads to increased enjoyment and makes it more likely that they'll want to take part in sports as they get older too.
Better Physical Health
Today's kids are generally considered to be unhealthier than some previous generations, often because of the reduced physical activity that they do. Of course, this can have serious consequences for them in later life. In fact, millions of Americans are dealing with the impact of an unhealthy lifestyle as early as their twenties and thirties.
From maintaining a healthy weight to optimizing lung function and cardiovascular performance, playing sports can transform your kid's well-being and enhance their physical health. Take, for instance, the game of golf. Practising swings can help improve muscle memory while navigating a course gives you a greater sense of distance and depth. When kids play golf, their circulation improves, so their heart works as efficiently as possible. In addition, golf teaches accuracy, focus, and concentration. This game encourages creativity and creative thinking, such as foresight in anticipating where and how far the shot will go. That said, nowadays, golf can also be played indoors. Wondering how? With the latest technological golf tools like a golf simulator, enclosure, and golf impact screen (which can perhaps be purchased online by looking up keywords similar to "golf-impact-screen-new-poly-spacer-material-choose-size/ golf-impact-screen-new-poly-supertex-choose-size"), individuals can experience a similar outdoor experience while playing golf indoors.

Anyway, while some kids may be motivated by the health benefits that sports offer, this doesn't need to be something that you focus on too much. Instead, making sports fun will encourage your kids to take part and enable them to enhance their physical health at the same time. It is important that they enjoy themselves, so when they get older and they want to do it in a more professional environment, they'll take to it like a duck to water. However, you will have to brace yourself for some injuries as they may get into it depending on what sport they pick, as long as you have a good massage therapist like a massage jacksonville fl service such as sportsrecoveryannex.com on hand (or one like it) they'll be able to get back out there as soon as possible. Remember that a sprain in the neck or leg should not be considered a massive setback and, therefore, should not hinder your kid's interest to get involved in sports. Instead, teach them that these are just minor obstacles that can be vanquished with the help of physical therapy service providers like Fyzical.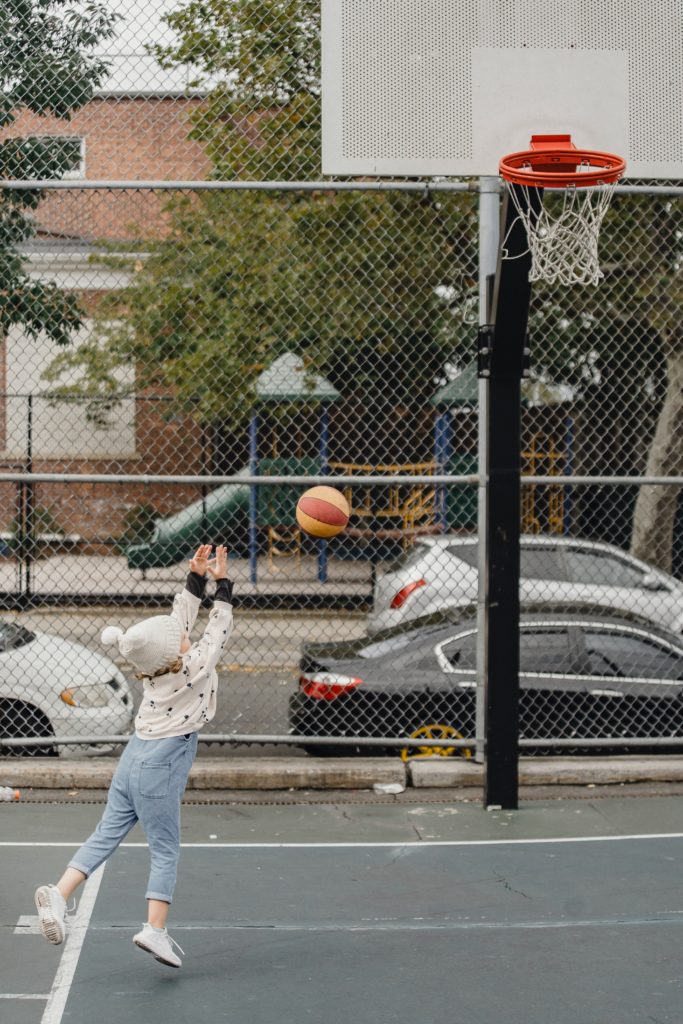 More Educational Opportunities
Kids that are good at sport often have their pick of colleges and can even secure scholarships to prestigious schools. You only have to look at the College GameDay Predictions for 2021 to see what a big deal college football is! By encouraging your kids to play sports, develop their talents and become noticed, you can help them to secure future educational and professional opportunities.
When applying to colleges, applicants are asked about their hobbies and interests. Being an active member of a sports team or regularly taking part in sports can be hugely advantageous when applying to schools, so there are numerous educational benefits that can stem from a love of sports, even if a scholarship isn't on the cards.
Learning to Work as a Team
When a child plays team sports, they learn how to work with others from a young age. Furthermore, being part of a team gives them a sense of belonging and camaraderie, which is important at every age. As children grow, they need to develop their social skills and being in different environments gives them numerous opportunities to do this.
If you encourage your kids to play sports, attend activity classes or join a team, you're also enabling them to broaden their social circle, make new friends and improve their social skills. As a result, kids can grow in confidence and become more adaptable when sports are a part of their lives.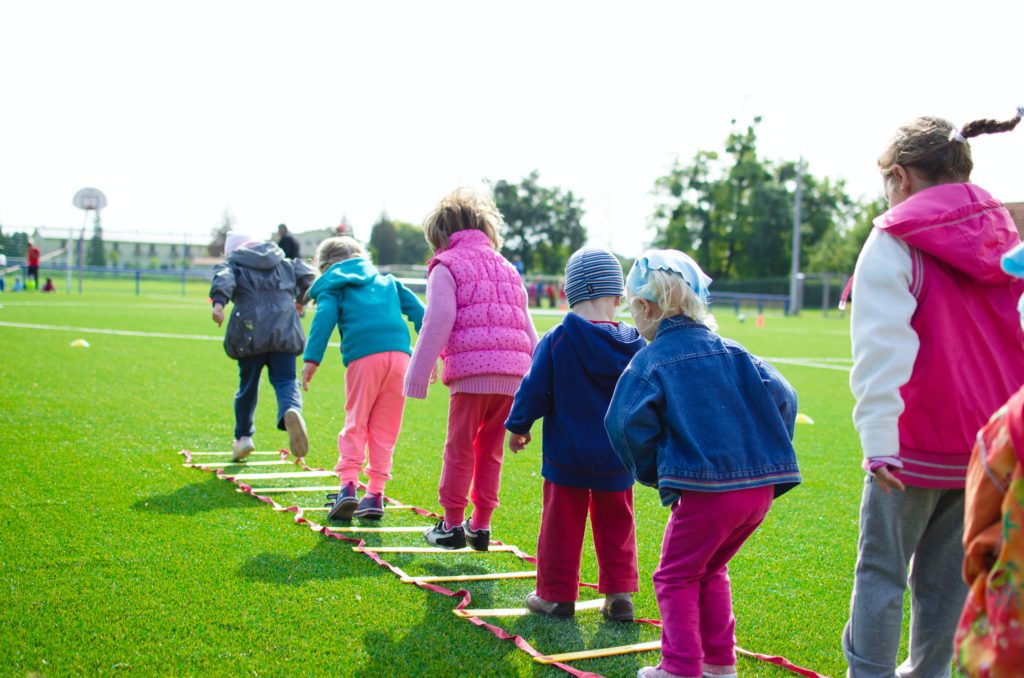 Enhanced Mental Health
Regular exercise is well-known for delivering physical health benefits, but it can also have a positive impact on your mental and emotional well-being. As we become more aware of children's mental health, it's vital to find effective ways to help kids manage their emotions in a healthy and proactive way.
Fortunately, sport is a fantastic way to do this. With regular exercise, kids can reduce feelings of frustration and anger and even relieve anxiety. In addition to this, playing sports and exercising releases endorphins, which helps to boost your mood and reduce stress. From tots to teens, playing sports can be an effective way to nurture your child's emotional well-being and give them the opportunity to use up pent-up energy in a healthy way.
Experience Friendly Competition
Winning and losing are part of life but this is something that many kids find hard to learn. If you're worried that your child won't cope well with not winning a tournament or being part of a losing team, there's no need to panic. In fact, this is a common worry among parents when their kids first start taking part in sports!
However, established kids' sports teams and classes are well-run and coaches are fully aware of how important it is for each child to be recognized for their efforts and accomplishments. At the same time, letting your child experience friendly competitions and sometimes losing helps them to learn important life lessons.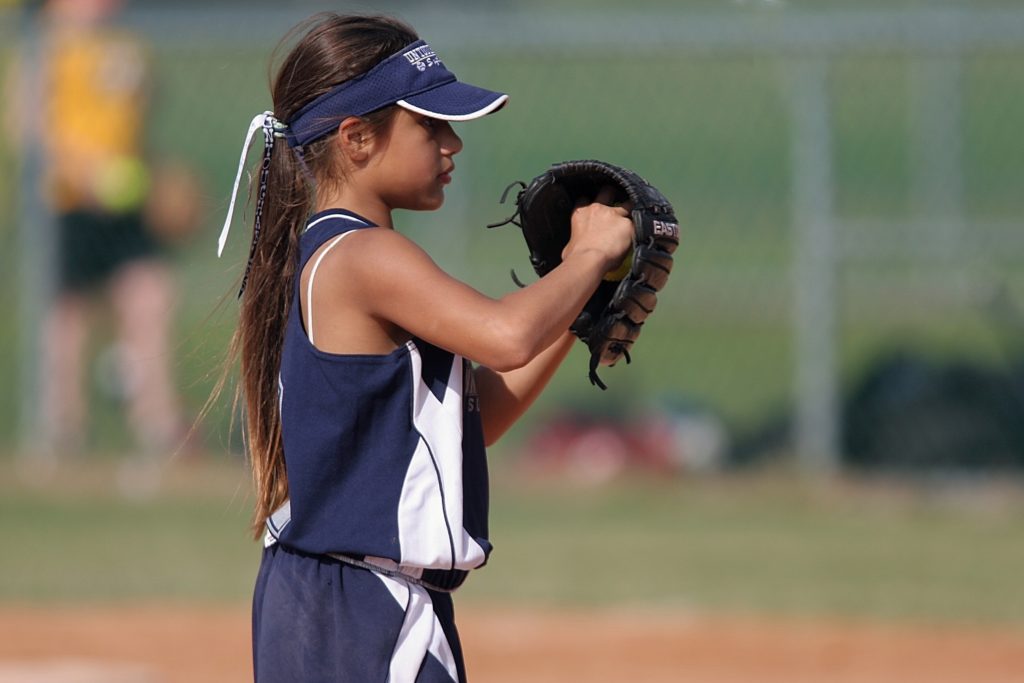 Learning Discipline
Kids need to learn discipline in order to function well in society. While kids are taught discipline by parents at home and teachers at school, sports offer another opportunity for youngsters to learn the importance and benefits of discipline. In many ways, the benefits of being disciplined are more apparent when it comes to sports, which means kids will learn the benefits more easily.
When a child dedicates themselves to a sport and attends practices regularly, for example, they'll enhance their skills quickly and perform better. As the child grows in confidence, they can see that their hard work, commitment, and discipline is paying off. Not everything that requires discipline offers such short-term rewards, which is why playing sports is such an effective way for kids to learn this essential school.
Improve Academic Performance
Many studies have shown that regular exercise can enhance your cognitive performance, which means can optimize their academic performance by getting involved in sports. From improving concentration to enhancing memory skills, taking part in any type of sport can help kids to reach their potential in the classroom.
As a result, kids who get involved with sports tend to perform better at school, which leads to additional opportunities in the future. While the short-term benefits might involve a higher GPA, increased confidence, and a desire to learn, long-term benefits can include more advanced classes, better college placements, and even a solid springboard for a thriving career.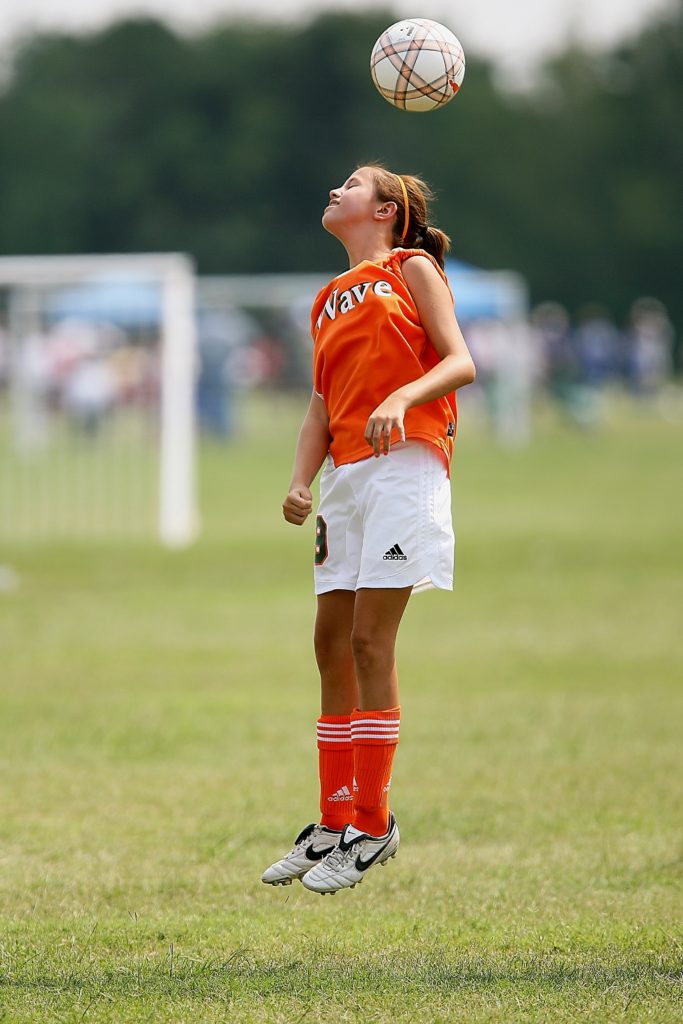 Getting Your Kid Interested in Sports
With so many very good reasons to get your kid involved with sports, it's easy to see why it's a top priority for many parents. However, persuading your kid to give sports a go isn't always as easy as it should be. If your child doesn't naturally gravitate towards sports, it's important not to put too much pressure on them. Instead, find ways to make sports exciting for them and allow them to develop their skills at their own pace.
Similarly, encouraging kids to try a range of activities can help them to settle on something they genuinely like. Once you've found the sport or activity that your kid enjoys, you'll find it easy to nurture their interest and support them from the sidelines. As you do, you can be confident that your encouragement will enable them to reap the rewards that sports offer throughout their life.