We've raved about Groove before. Their brand is incredible, their customer service is amazing, and their products are one of a kind. In the past we have shared about their silicone rings that are super high quality and come with a lifetime warranty. Our past review has a lot of great information, click here to read it and learn more!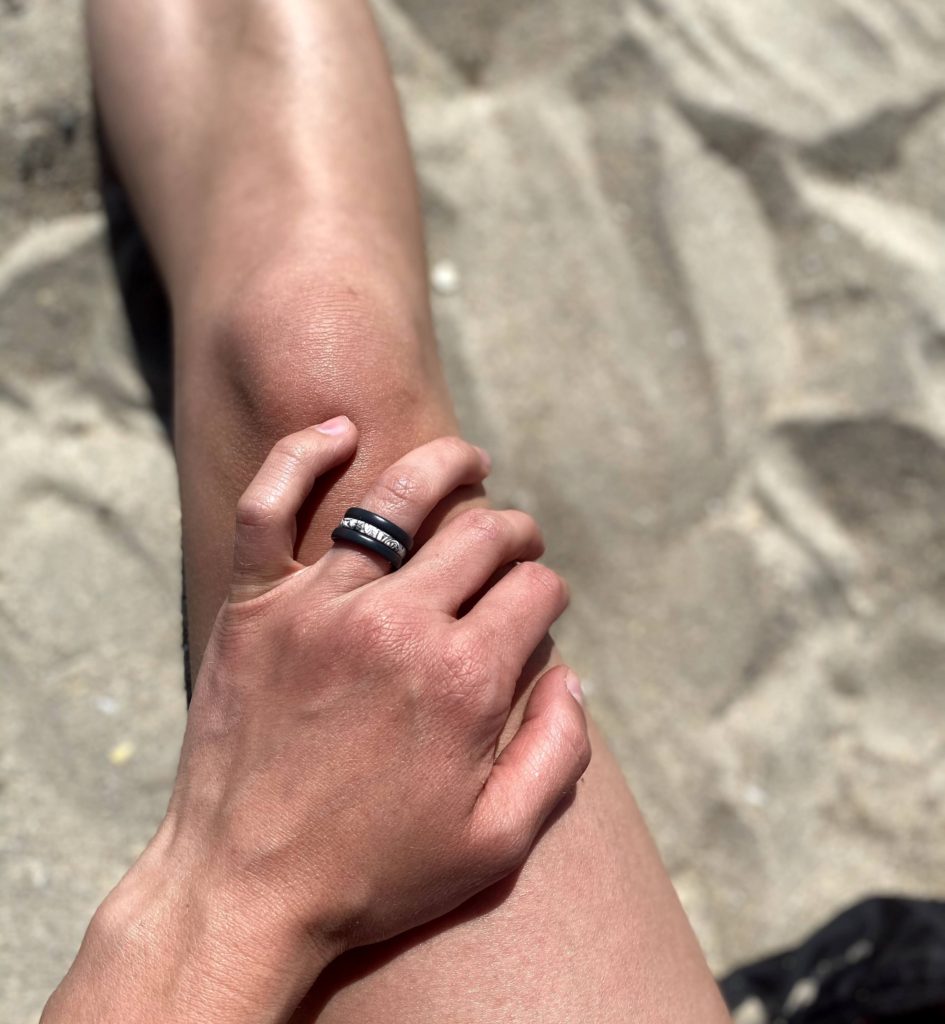 We are so excited to have this new belt from Groove.
When my husband was working in the office, he would go through belts almost every year. You know, those faux leather belts that cost an arm and a leg? Yea, those belts hardly made it one year. Pretty crazy. That is why we are so excited about Groove Life's lifetime warranty. This incredible warranty isn't just for their rings, but their belts too. If we ever have any issues – cut it, stretch it, lose it – they will replace it.
Like what?!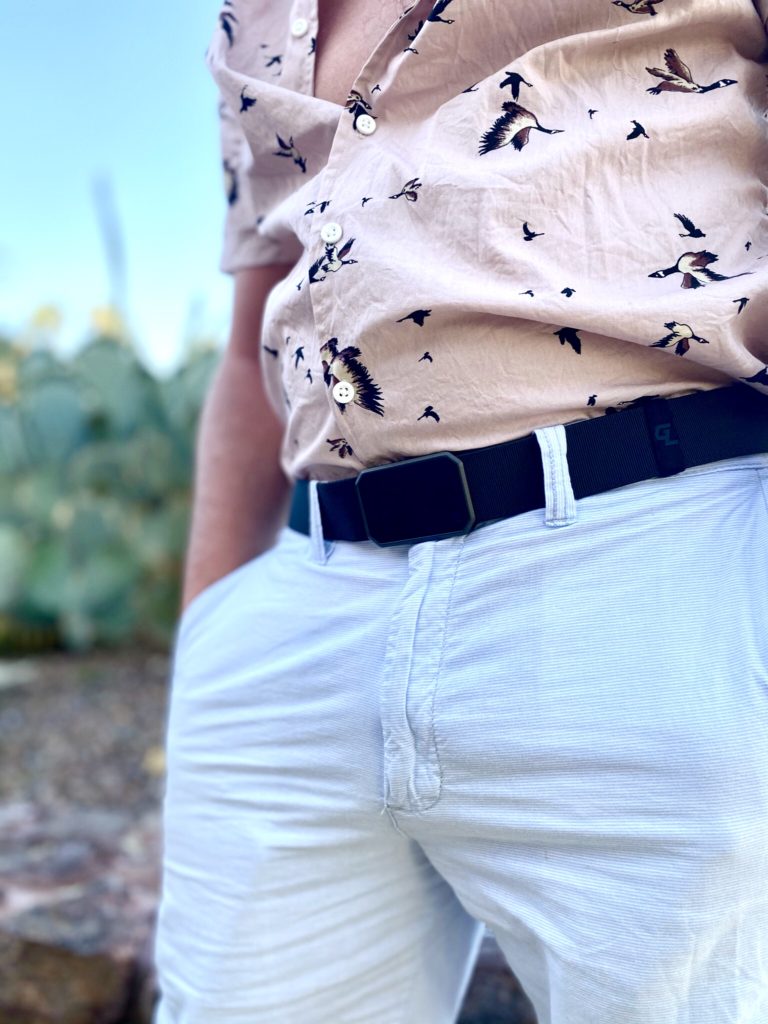 This belt is absolutely made to last. The materials used to create it are very solid and super high quality. I think the most unique feature of the belt is that it has a magnetic closure. Not like most belts, this one closes and opens so simply with a very strong magnet.
The neodymium magnet used as the closure is so strong. It clips together so quickly and without any effort at all. Not only that but to unbuckle the belt it's just as easy. For as strong as the magnet is you would think that it would be difficult to unbuckle, that that's just not the case. Use just one hand and off it comes!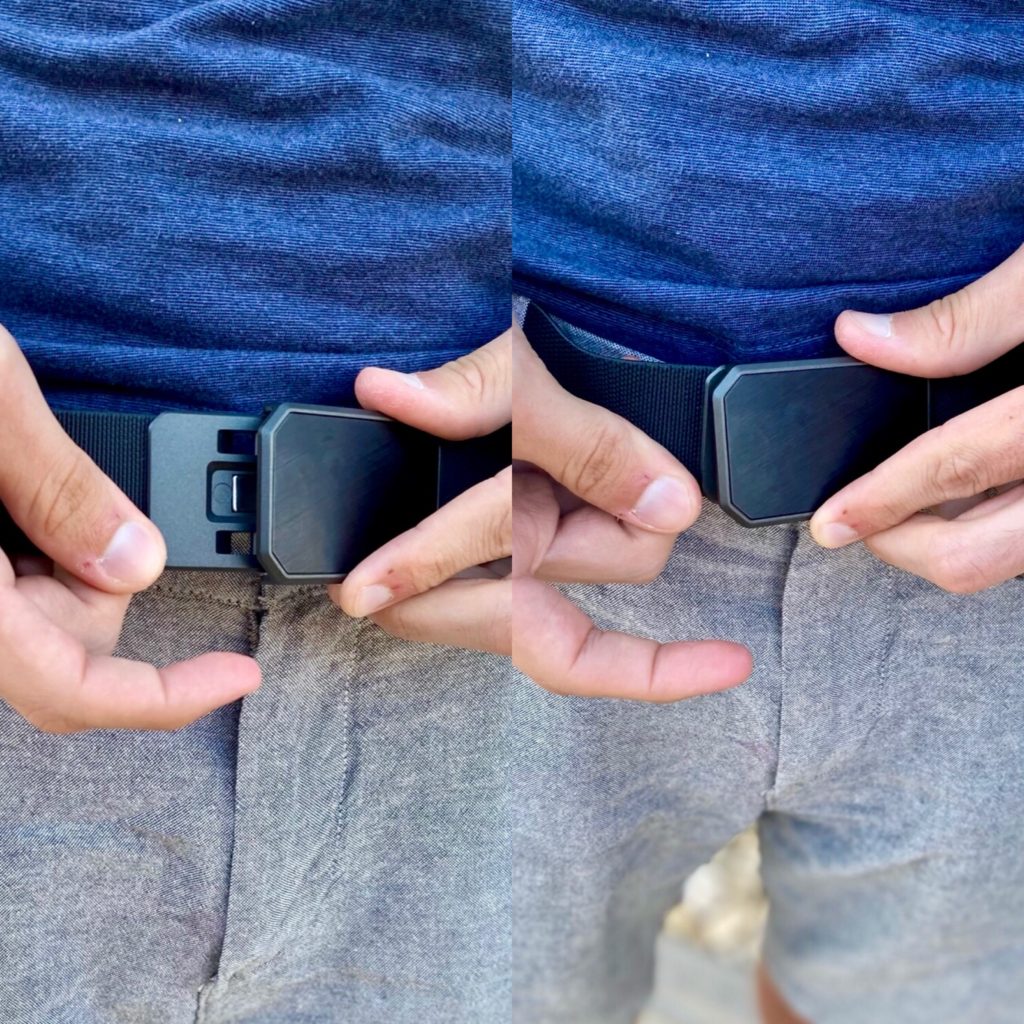 There is a little loop on the side of the belt that holds the extra length close. This is great because the extra material that is not being used is tucked on the inside of the belt – different than other belts where the extra is shown right in the front.
In order to tighten and loosen the belt simply pull the material one way or another. It is a pretty simple design feature, which is super nice. I will say though, it is somewhat difficult to pull the material through the closure. This may be because we were using it brand new, maybe it needed to be broken in a bit. I can't say for sure. Just something worth sharing.
The awesome aspect of this belt is that once its at the correct length for closure – not too loose and not too tight – it stays in that same spot. When buckling and unbuckling the belt the length of it is not affected. So get it to the length you need, and no need to mess with it again!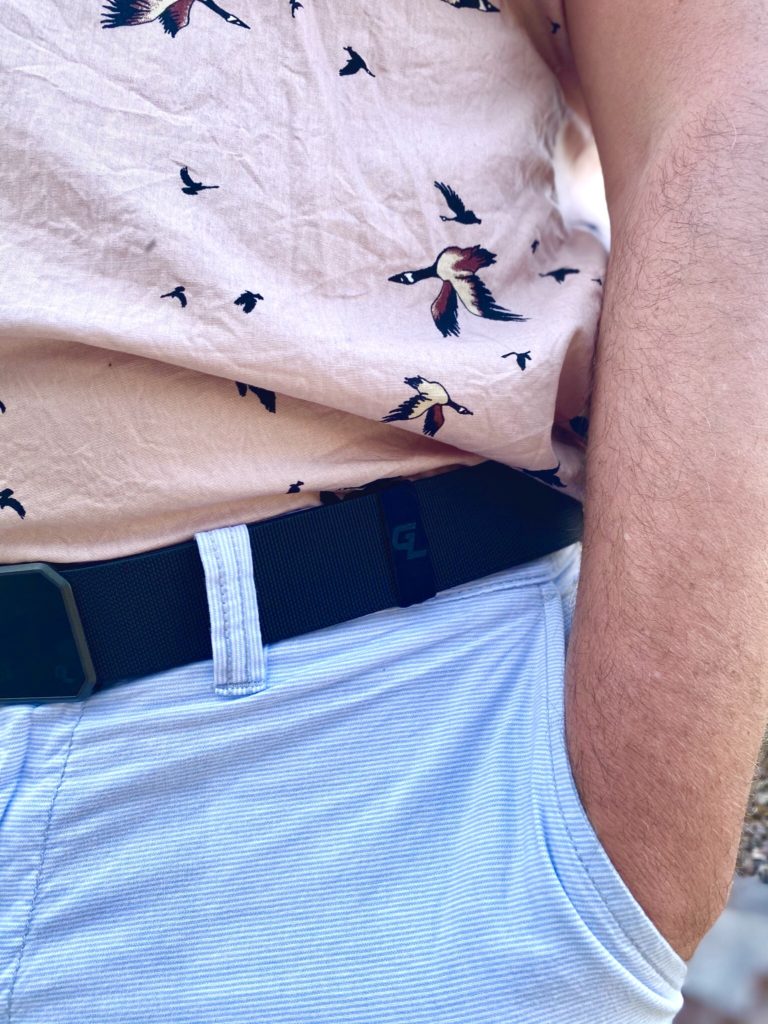 Around the rest of the belt is Groove's Stiff-Tech technology. This is a great feature that many belts don't meet. The Groove belt is very strong and sturdy. The belt won't bend, crease, fold, or show any wear of the sort because of this Stiff-Tech.
Traveling? No problem. Just throw it in your luggage and let Stiff-Tech do the rest!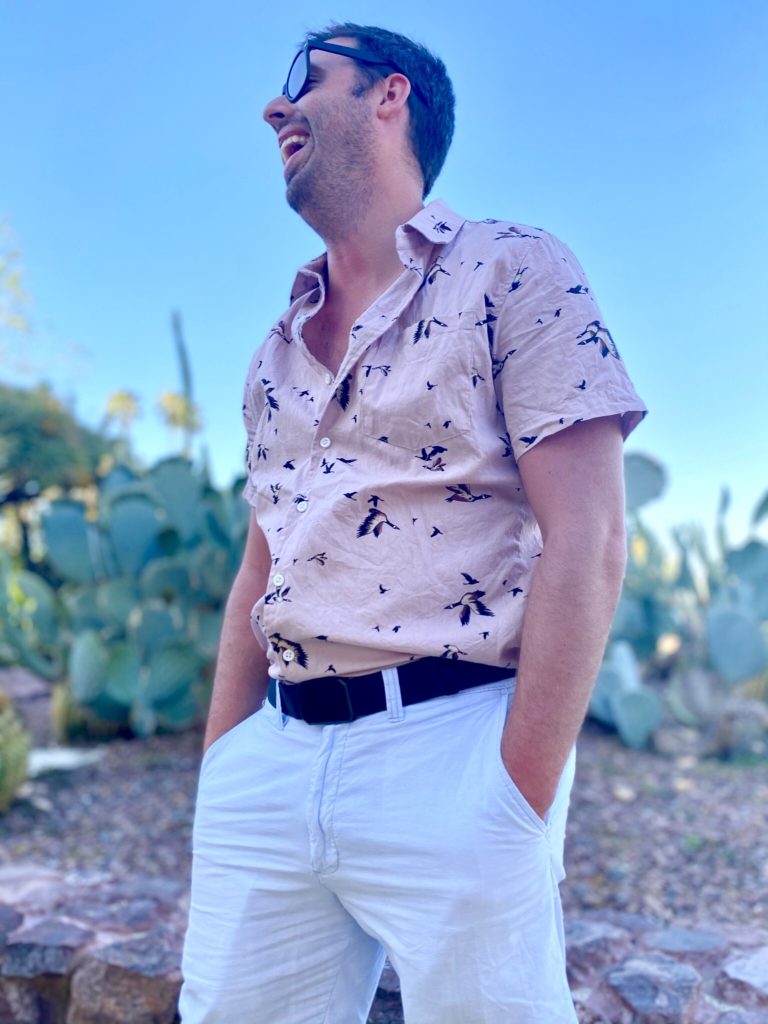 The belt comes in five size options available, so there is opportunity for anyone to try it out. To choose a size, simply match the belt size to your pants size and you should be set. No guess work whatsoever.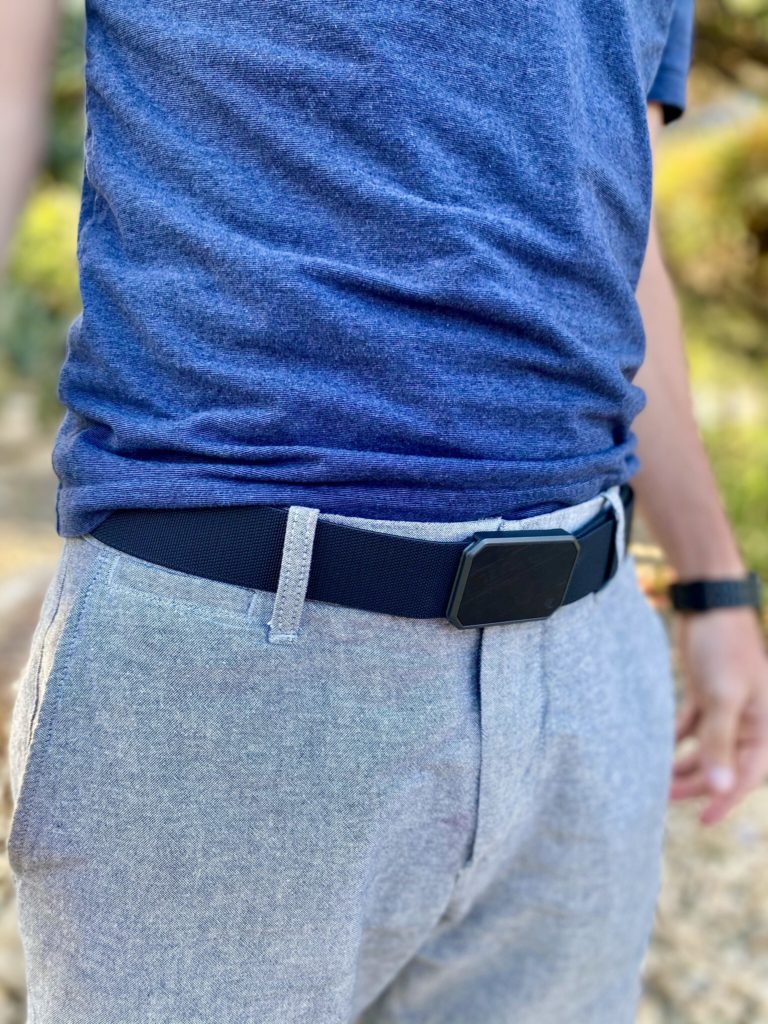 I will say, we do feel like the belt is a bit large. Measuring at 37mm wide, the belt just barely fits in some of my husbands belt loops. We have yet to find a pair of pants that the belt doesn't fit into, so we are still very pleased. This is just something to keep in mind. It may just take a few more seconds in order to get the belt on.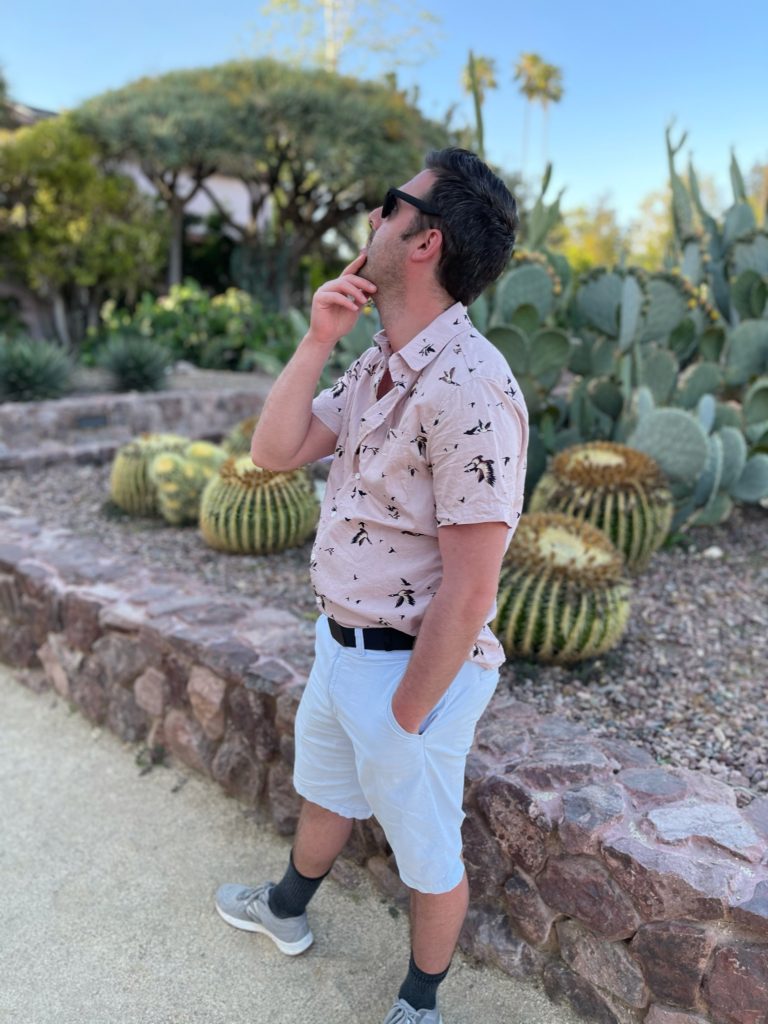 The Groove belt is one of a kind and is perfect for any guy. It is so versatile and can be worn on almost all occasions. The lifetime warranty really puts this brand above others, there is nothing to lose!