Feelgrounds is a barefoot shoe brand that is very passionate about getting people excited about barefoot shoes. In 2019 their crowdfunding campaign was fully funded within 48 hours, and now they are expanding their company and their models rapidly. They have lots of different shoes available, men and women, casual and not.
Many aspects of Feelgrounds footwear are made from recycled materials. They are always looking for new materials that fit in line with their environmental shoes.
Their shoes are independently tested and safety tested on a regular basis. The sustainability, fairness, and transparency of the company really sets them apart from others.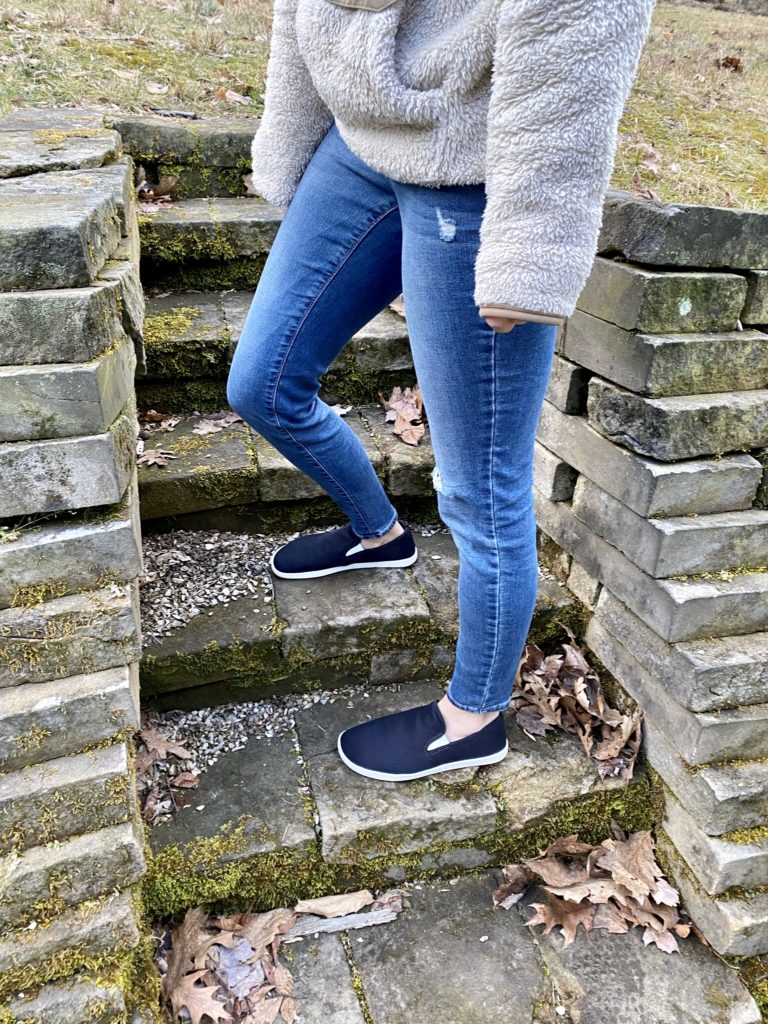 Connect with Feelgrounds
Facebook       Instagram       Pinterest       Twitter       YouTube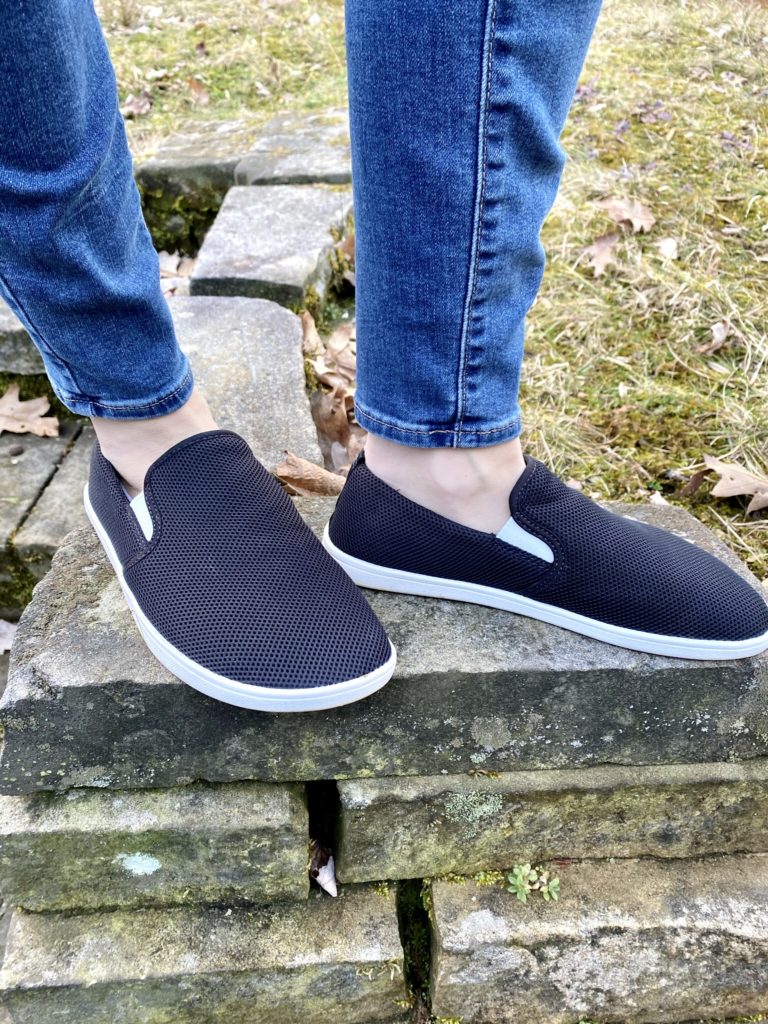 These Droptop slip-on shoes are super cute and will stay in style for years to come. They are casual enough to be worn as a sneaker, similar to a skater shoe, but can also be dressed up if they needed to be.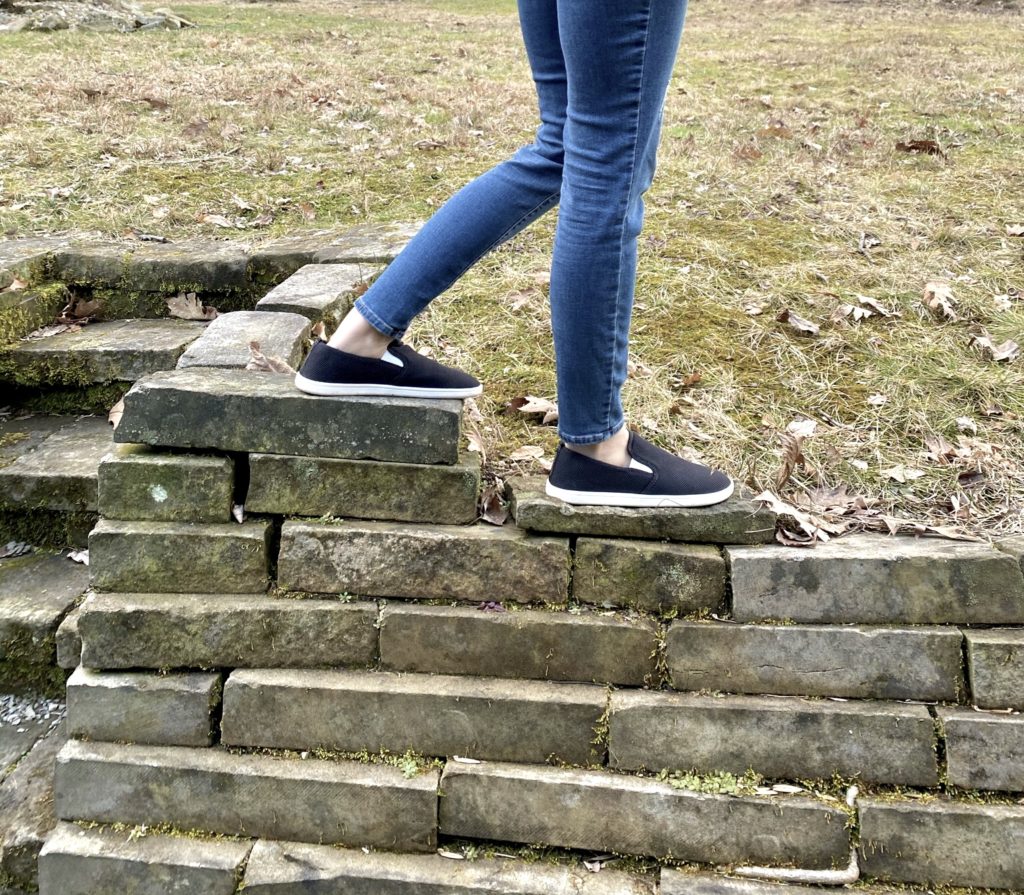 They are super light.
I feel like when I'm wearing them I can't even tell I have shoes on because of the lightweight-ness of them.
It's kinda like I'm walking directly on the ground with just a thin surface between my foot and the ground.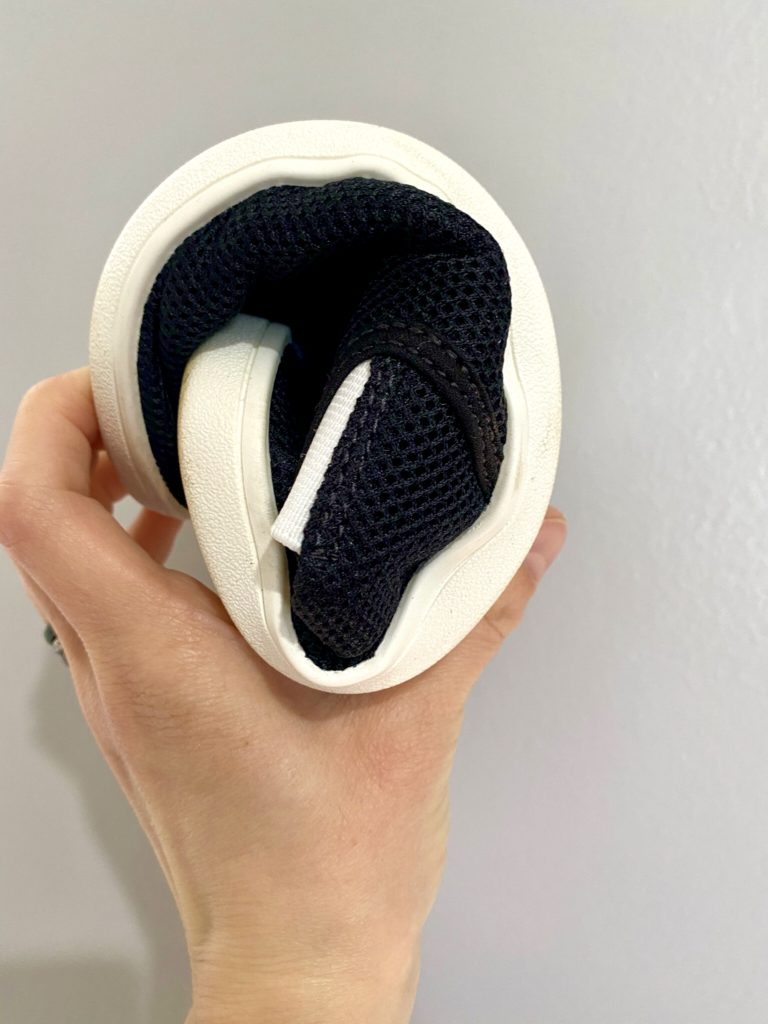 Not only are these Droptop's lightweight, but they are so, so flexible. They truly move with the foot and allow the foot to move freely and without restriction.
All materials used to create the Feelgrounds shoes are vegan and many of the are made from recycled materials. Specifically, the mesh used on these Droptop's is made from recycled PET – bottles and containers.
Pretty cool!
Not only is the mesh very breathable, but it also offers an easy slip-on and go convenience, which is perfect for moms!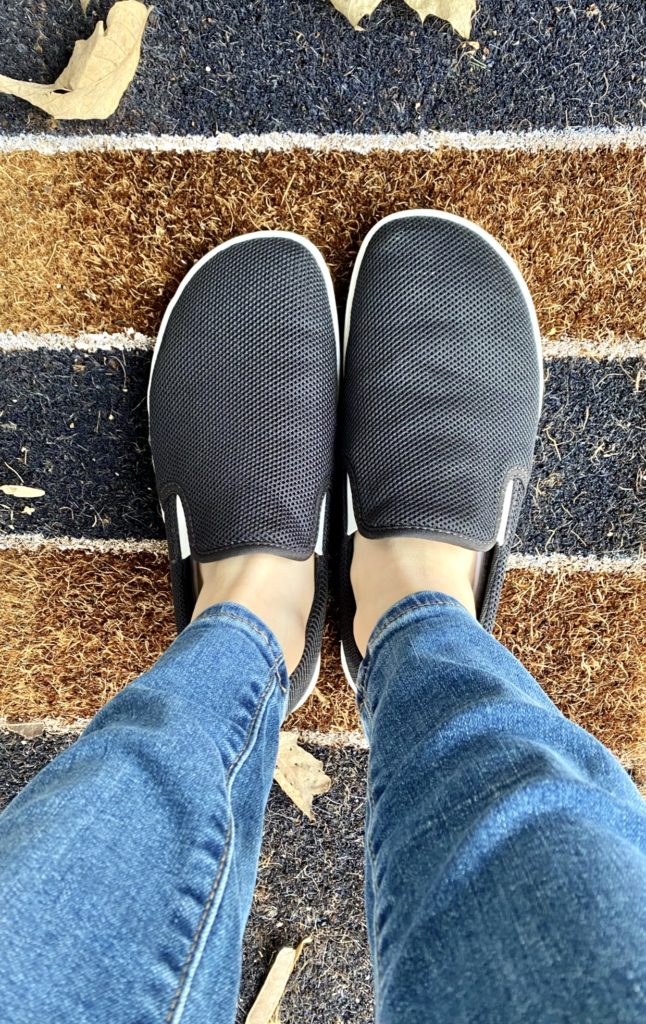 One of the best aspects of these shoes is that they can be washed in the washing machine. I love that I don't have to worry too much about keeping them clean because of that feature. I'm a mom, so if my kids go in the mud, I'm right there with them. Washable shoes are a lifesaver, and hard to come by.
As someone with low volume feet (height of foot from bottom of foot to top of foot), these shoes are just a bit loose on my feet. I do plan on adding a felt strip on the underside of the top of the shoe to help aid in the lose feet.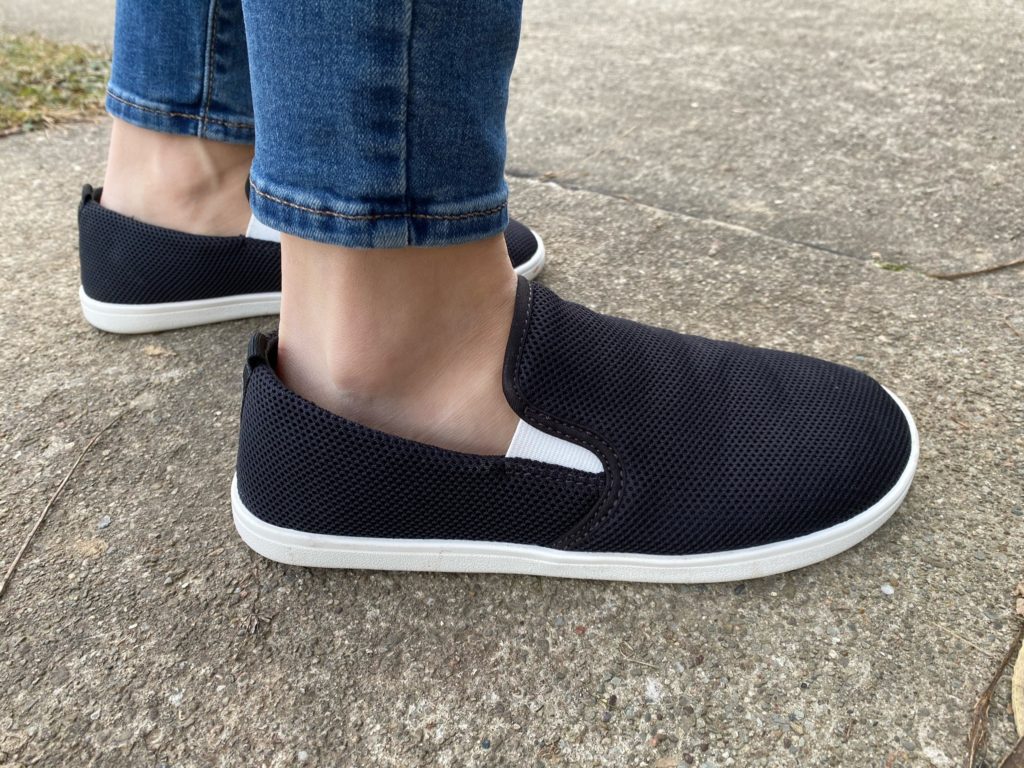 The ankle opening is somewhat wide compared to many other slip-on shoes, so if you like tight fitting shoes around the ankle, keep that in mind.
On the heel of the inside of the shoe there is reinforced felt. This is super helpful in keeping your foot from slipping too much while walking. A really nice feature that I don't see very often.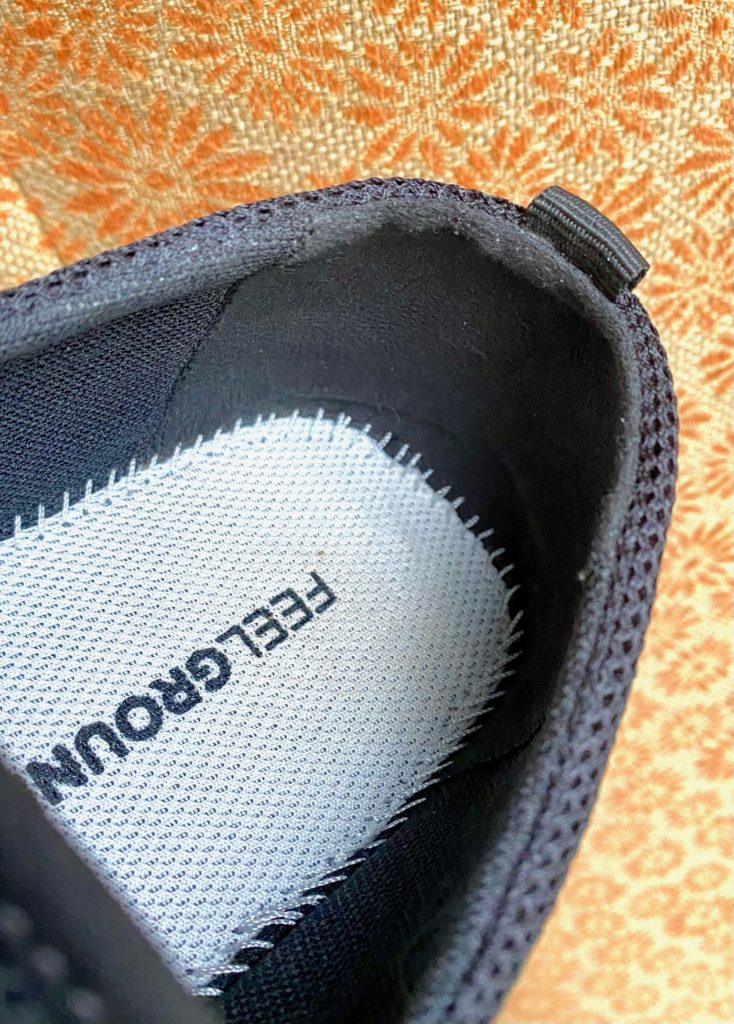 As with the other barefoot shoes that I have been reviewing, these Droptop's have a very large toe box. This is especially great for someone with wide feet. I am excited about this wide-ness because I am training my feet to splay correctly so that my feet can function as they are intended. A wide toed shoe allows for our feet to spread out as much as it wants and needs – that's what our feet were made to do!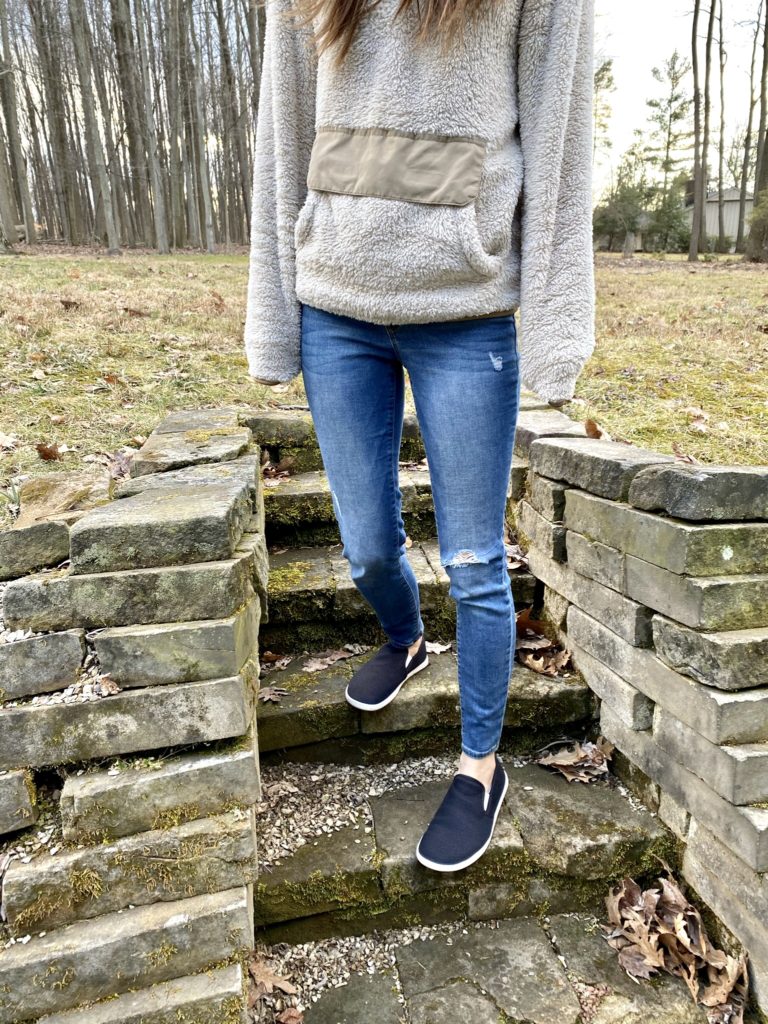 These shoes are just so great and I'm so glad to have found Feelgrounds. They have tons of shoe options available on their website, and lots of color options available for this specific Droptop style.
I highly recommend looking into Feelgrounds and the shoes they provide. I don't think you'll be disappointed!
Feelgrounds is having a 30% off sale right now, so go to their website and check them out!! Now is the perfect time for a shoe upgrade!