Our family is making a switch from 'normal' shoe wearing to minimalist, barefoot shoes. There are so many benefits to our feet being in barefoot shoes that make so much sense to me.
If you are hearing these terms – minimalist shoe, barefoot shoes – for the first time, stay tuned. I go into what these terms mean just a little bit in this review, but in a few weeks will publish an article all about what minimalist and barefoot shoe wearing is. I will also include many shoes that we have and love and recommend to our readers.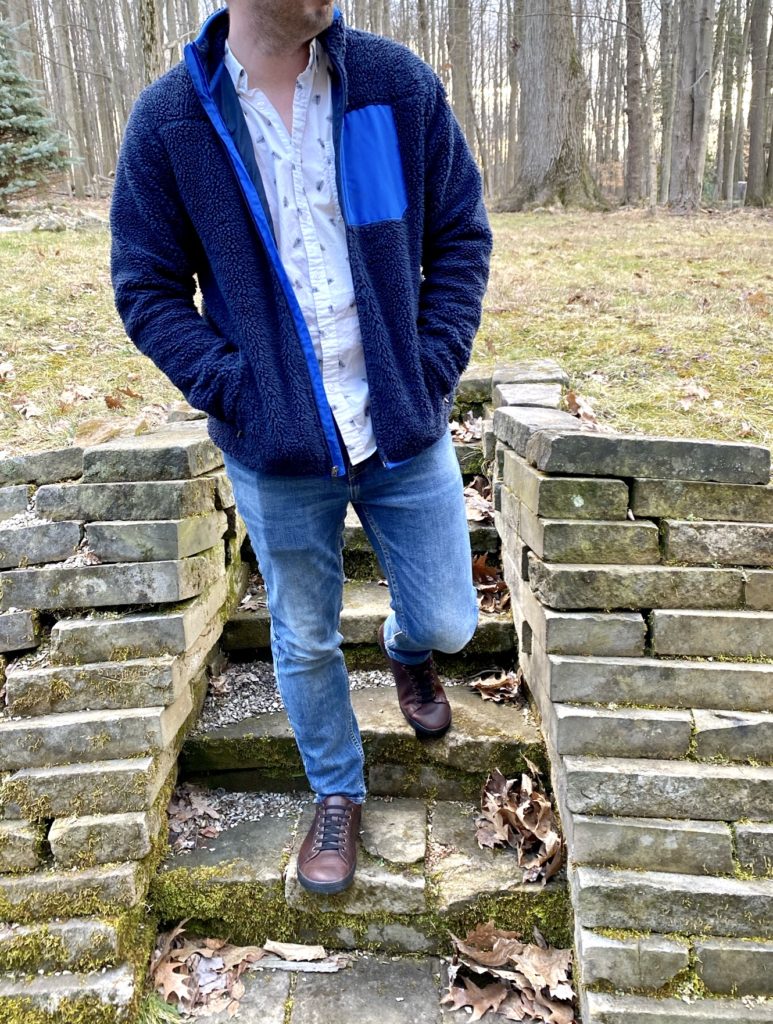 As for Birchbury, they are a brand that creates the minimalist leather shoe called Bramfords. These shoes are stylish, comfortable shoes that look great and won't hurt your feet.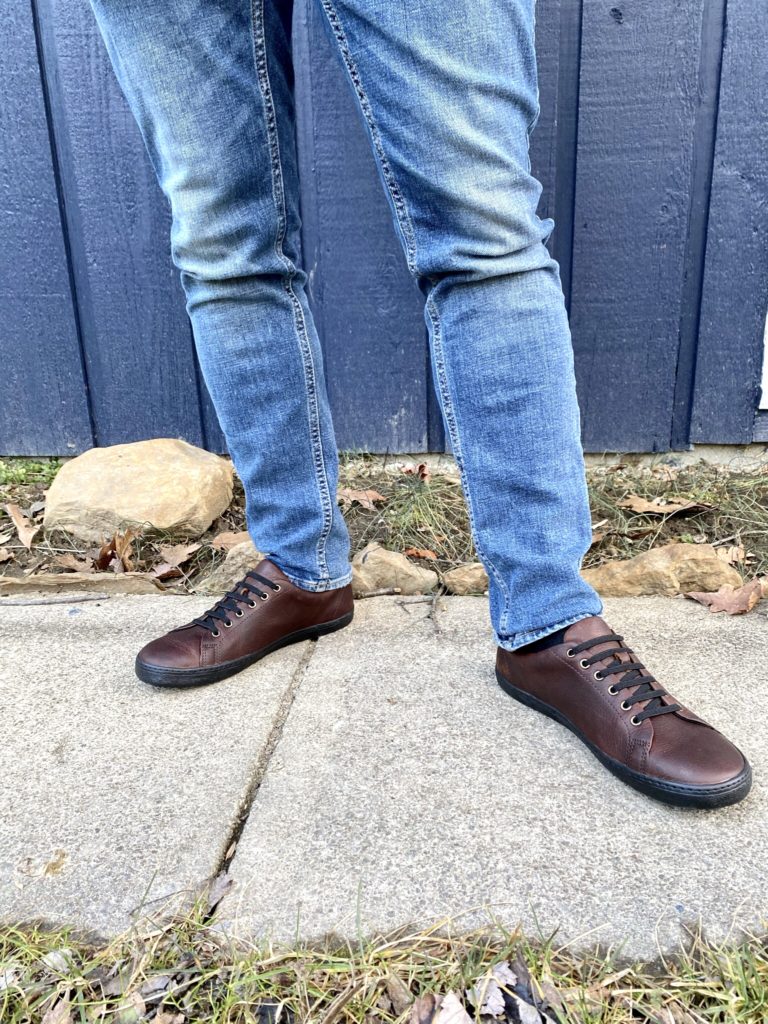 I am so thrilled to have found Birchbury in all of my minimalist shoe research. These shoes are so perfect for my husband to wear.
The first time my husband put the Bramfords on his feet he said: "A lot of times when you get new shoes they don't feel comfortable right away, these aren't like that. They feel comfortable already." Now, my husband isn't one for liking things. Seriously, I have to beg him to buy new clothes, and that normally doesn't even work. Most of the time I buy him new clothes and shoes that I think look good, but most importantly, ones that will be comfortable. The only thing he cares about is comfort, so him saying what he did what such a huge relief!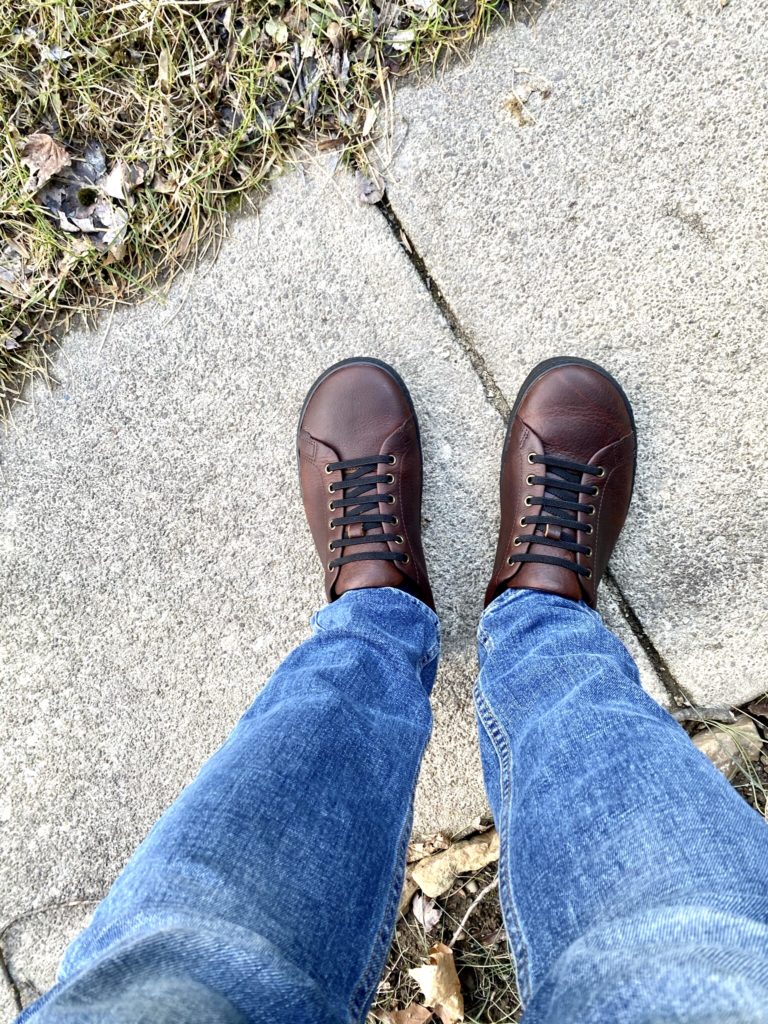 Made with full-grain American leather, these shoes are made to last. The leather is imported from the United States to Vietnam where the shoes are assembled. This offers the best quality for the price.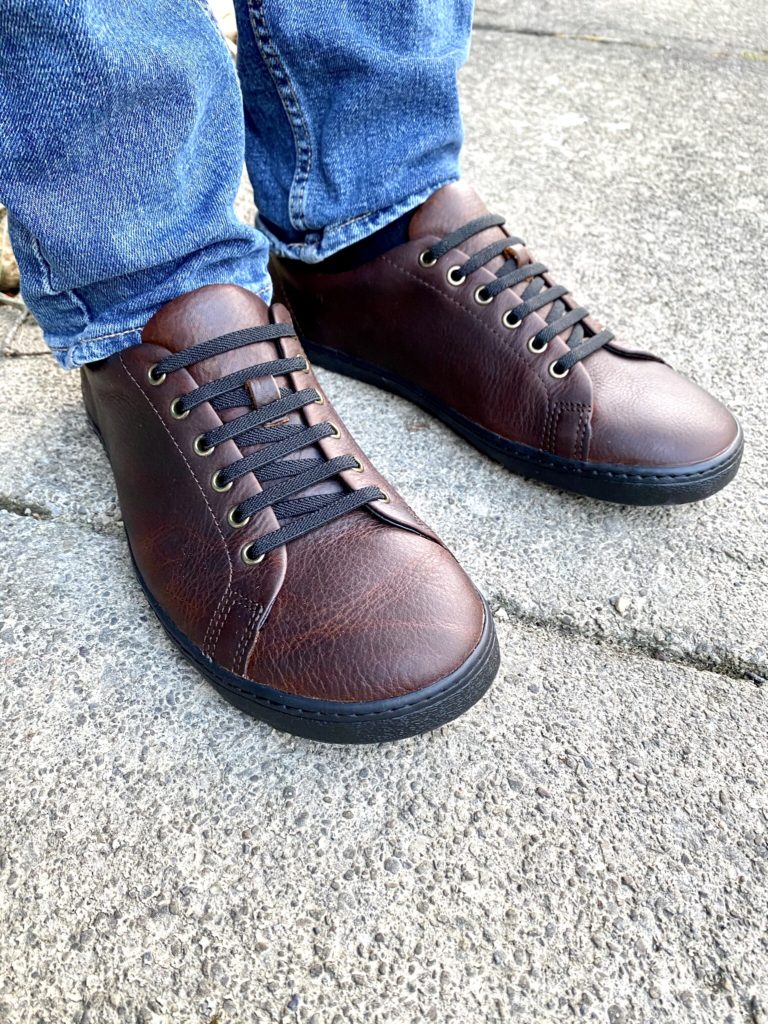 Bamfords are designed with elastic shoelaces, which are very different than many other men's shoes. This elastic allows for easy slip on and slip off of the shoes. Possibly the best part of the elastic is that the shoes won't come untied while wearing them.
The Bamfords offer a wide toe-box which is so important to foot health. This allows toes to move freely, just as they were intended, while the shoe is being worn. Not only that, but these shoes also allow our feet to follow the natural curves of the foot. Keeping our correct foot shape.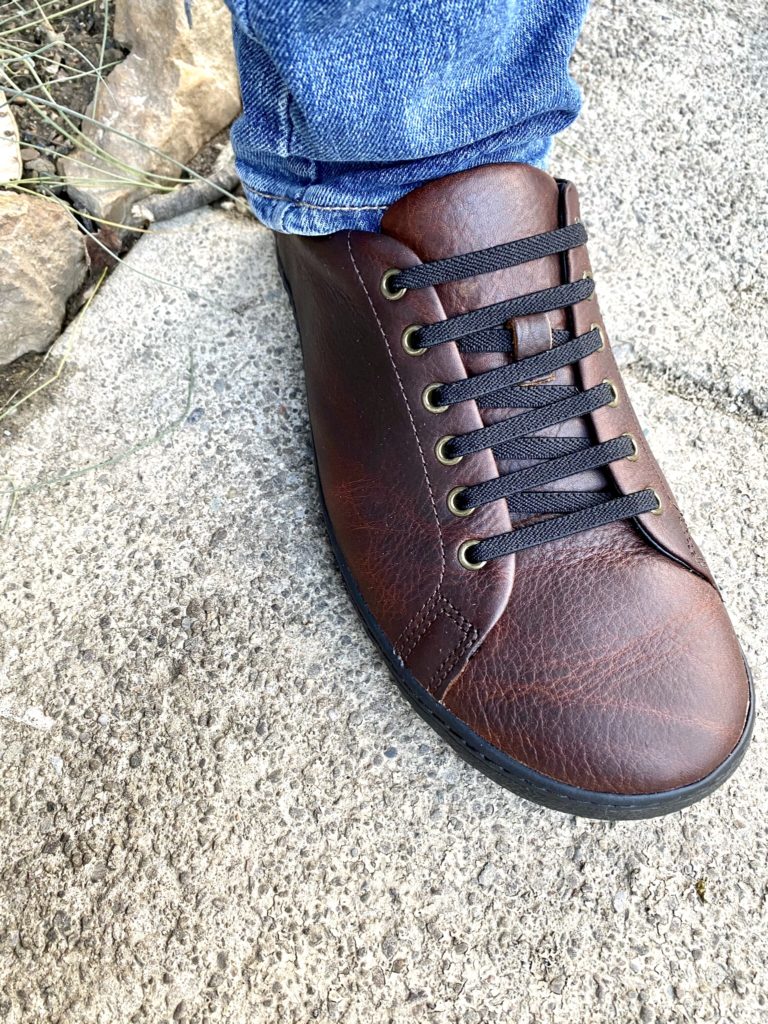 I believe this is why my husband thought these shoes were so comfortable. His feet weren't being forced into a tiny space where they are all squished and hurting. This wide toe-box gives him the comfort and ease of motion while walking.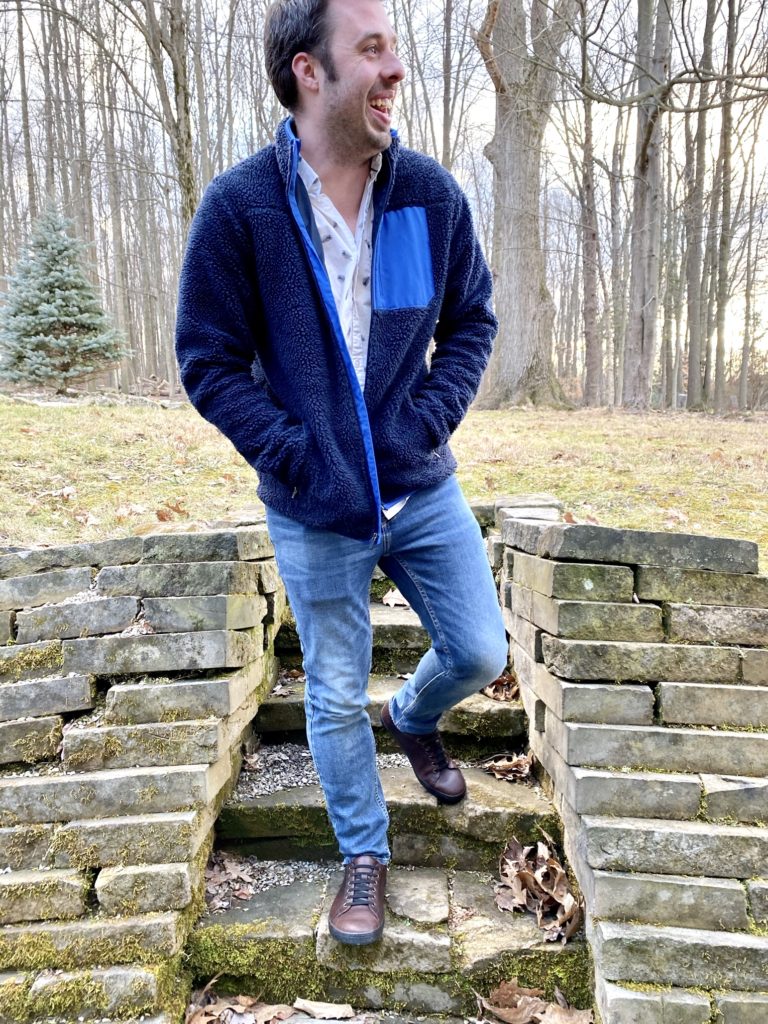 Birchbury offers a 30-day no questions asked refund policy. It's a pretty generous policy, in my opinion. If the shoes have been worn outside, the refund will be honored still. They truly are risk-free!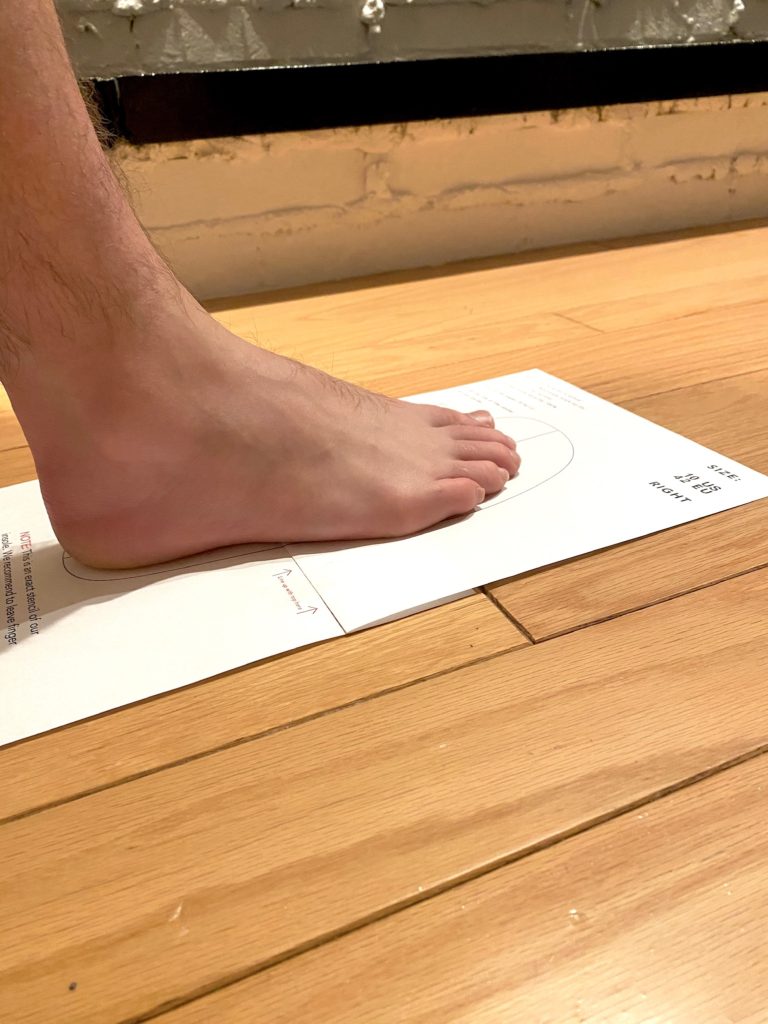 If size is a question, be sure to print off the sizing chart. Simply choose the size, print it off, and place your foot on top of the lines. The size of the actual insoles will be printed, so you will know pretty easily which size is the best for you. If you are still questioning, Birchbury recommends that you order two sizes and then decide once you have received them. They will take care of the refund for you, as long as it's within their 30-day time frame.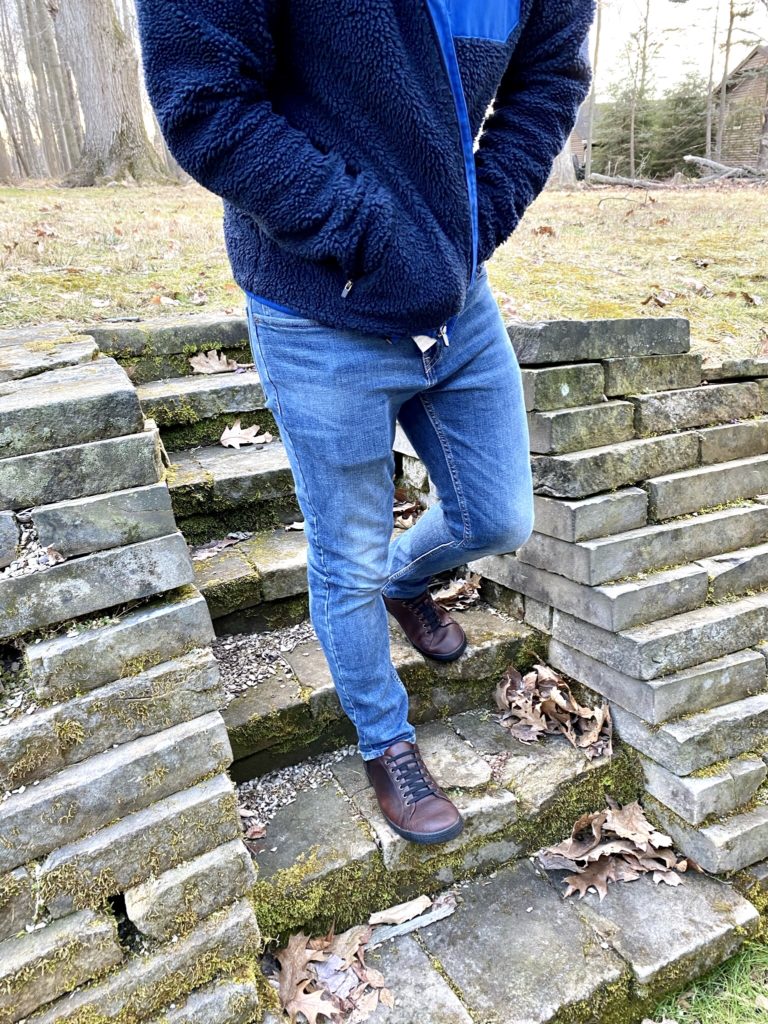 One added bonus that Birchbury included in their shipment box is felt stickers. These stickers are perfect to add to the shoe if you feel they need to be just a bit more snug. They can be place on the back side of the inside of the shoe (where the heel sits) to create a snugger fit. I love that these were included because many of our other shoes (that we actually need felt inserts for) didn't include them in.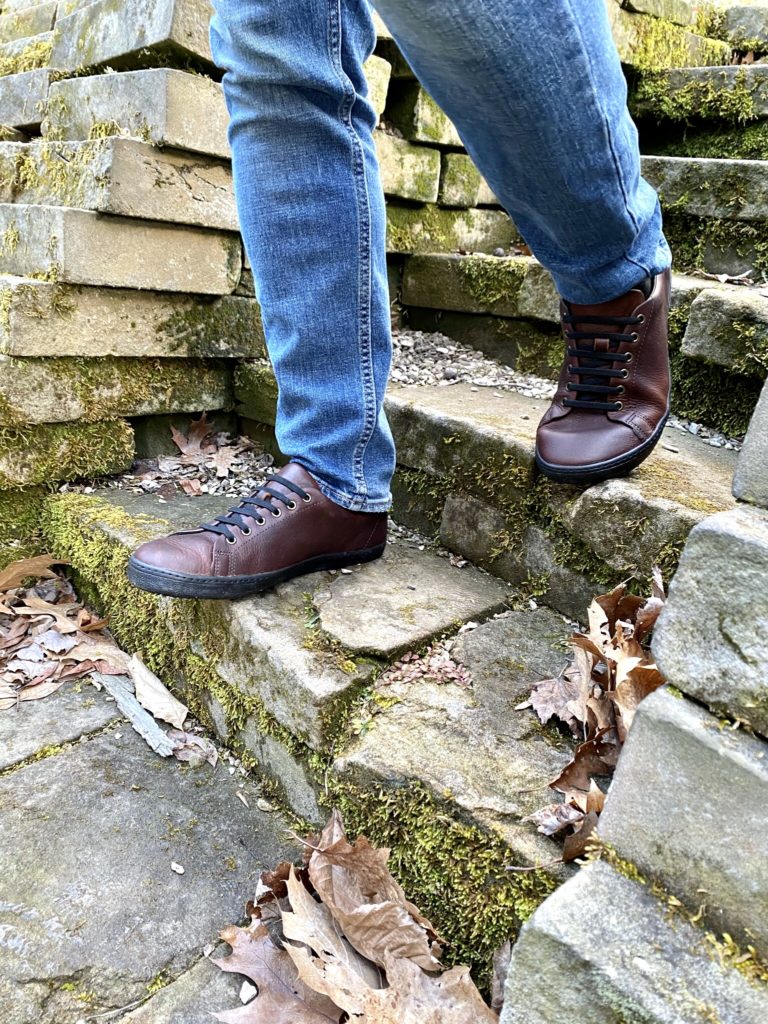 The wide, soft minimalist leather sneaker is an ultra-comfortable shoe. Take my husbands word for it, they are comfortable from the moment you step into them.