Coping with the loss of a loved one is never easy. Knowing you can't bring someone back is heartbreaking, but that doesn't mean that you can't keep their memory alive.
One way of dealing with grief is finding solace in celebrating that person's life, honoring their memories and keeping them close to you. We're fortunate to live in an age where there are always new and creative ways to remember those that we love. Whether you choose one thing or you choose them all, you'll find some great ideas and inspiration for ways to celebrate someone's life and help you keep their memory close to you too.
If you're looking for some ideas to celebrate the life of someone special, here are special ways to remember loved ones lost.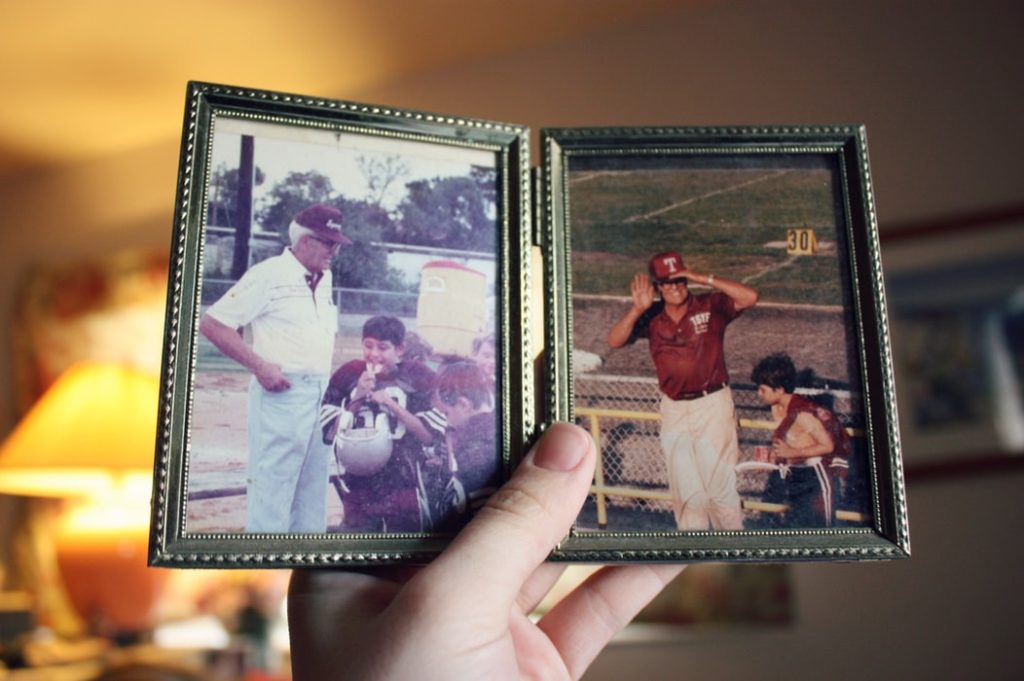 Image Credit: Unsplash under Creative Commons
Celebrate their life in pictures
Photographs are an excellent way to remember someone. Now that the majority of people have smartphones, it's been even easier to capture special moments and take plenty of shots of the people we love. There are a lot of options for what you can do with them to help you remember your loved ones.
Remember to back-up your phone's photo collection with cloud storage – that way you won't lose them and you'll be able to free up space to take even more amazing photographs.  
Create a photobook
A photobook is a wonderful way to bring together all of your best photos, especially those that you've put together on your phone. Simply select your favorites, create the layouts and then the photobook will arrive at your door! Check out some of the best photobook companies and choose one that will help you celebrate some special memories.
Photobooks also make a wonderful gift, so you could have some extras made to share with other people who were close to your loved one.
Frame your favorite 
It's nice to fill your home with photographs and beautiful prints. Why not select your favorite photo of your loved one or your family together and have it framed professionally? As a lovely piece of artwork for your home, you'll always be able to look at them and remember them fondly.
Professional framing can be expensive, but it's a price worth paying to have something memorable to look at on your walls.
Have a drawing made
A beautiful painting or drawing of your loved one is something you'll be able to hold onto and will look beautiful in your home. You can easily commission a local artist or someone online to draw from a photograph, Find someone with a style you love who can help you create something extra special for your home. 
Make copies of family photos
Remember that it's not just you who will be grieving for someone. Making some copies of different family photos and sharing them with others can be a wonderful thing to do, helping them with their grief too. It's easier than ever to create exact copies of original photos, helping to preserve them and ensuring that more than one person can own and enjoy them.
Scatter their ashes somewhere memorable
If your loved one was cremated, you have the opportunity to scatter the ashes somewhere memorable, somewhere they would've loved. Many people keep the ashes, or at least part of them, but with the rest, it could be a nice moment together to remember your loved one and help with the grieving process too.
If you can, try to find out someone's wishes before they die. They might have an idea of where they'd like their ashes to be scattered, allowing you to honor that as another way to celebrate them after their passing. 
Commemorate them with jewelry
There are all kinds of things that can be done with your loved one's ashes today. Ashes can be turned into jewellery to make a precious item you can carry with you and pass on so that you can remember your loved ones all of the time. Take a look at some cremation jewelry from Memorials.com to see what's available. As a unique way to remember your loved one, you'll be able to hold them even dearer to you.
Visit their favorite places
One way to always remember someone who has left us is to visit their favorite places. Whether it was a cafe around the corner, or a country they loved, you can honor their memory, and even create some new ones, by visiting their favorite places. 
Plan some special trips and make sure your travel is done right to help you have the best time and be able to enjoy the things your loved one enjoyed too.
Cook their favorite dishes
You don't have to make grand gestures to be able to remember someone. Sometimes it's the simple things like cooking their favorite meal that provide a nice, simple way of honoring their memory. Whatever their favorite dish was, you know it will always be special the next time you make it.
Talk to people about them
Some people find it difficult to share memories about those that they've lost, but sharing those special memories helps keep the person alive. From telling children about their grandparents to talking to your partner about someone close to you, it will be wonderful for you to remember those stories and pass them onto someone else.
Make a video
Videos are another great way to remember special moments. We capture videos on our phones all of the time, and there could be plenty of footage of your loved one to help create something special. An application like Adobe Spark makes light work of creating videos, helping you to add in captions, photos, music and more alongside video clips to create something special and meaningful.
Create a playlist that reminds you of them
Music is very powerful, and it can help you think back to some special moments that you can remember time and time again. By creating a playlist that reminds you of someone special, you'll be able to put it on and think of them, even if it is painful at times. Some of the types of songs you could include are:
Their favorite song/s

A song that reminds you of them.

A song they used to sing often

Songs that were popular when they were born

Songs with their name in
It might be difficult at first, but soon you'll be filling that playlist with some incredible tunes. 
Write down some treasured memories
A fear of forgetting is something many people experience when it comes to losing someone. To help you remember, why not write it down? Writing some memories, thoughts and feelings into a book or an online space could have many benefits, while also helping you record those special moments. Writing it all down could be very therapeutic for you, and a good way to process your grief if you struggle to speak to others, or you simply want to work through your issues.
It's never easy to deal with someone's passing, especially if they were close to you. While it helps to talk to others about what you're feeling, it's important to be able to work through your grief – and that's where the above ideas can come in handy. Whether you choose one idea or several, it will be comforting to know you have some special ways of celebrating your loved one and making sure that they're always in your thoughts.