My kids love robots!
They are the top wanted toy from kids these days.
But my kids are only 4 & 5….can they code a robot without being able to fully read? Yes! With Botley they can!
Botley the Coding Robot is the newest and coolest toy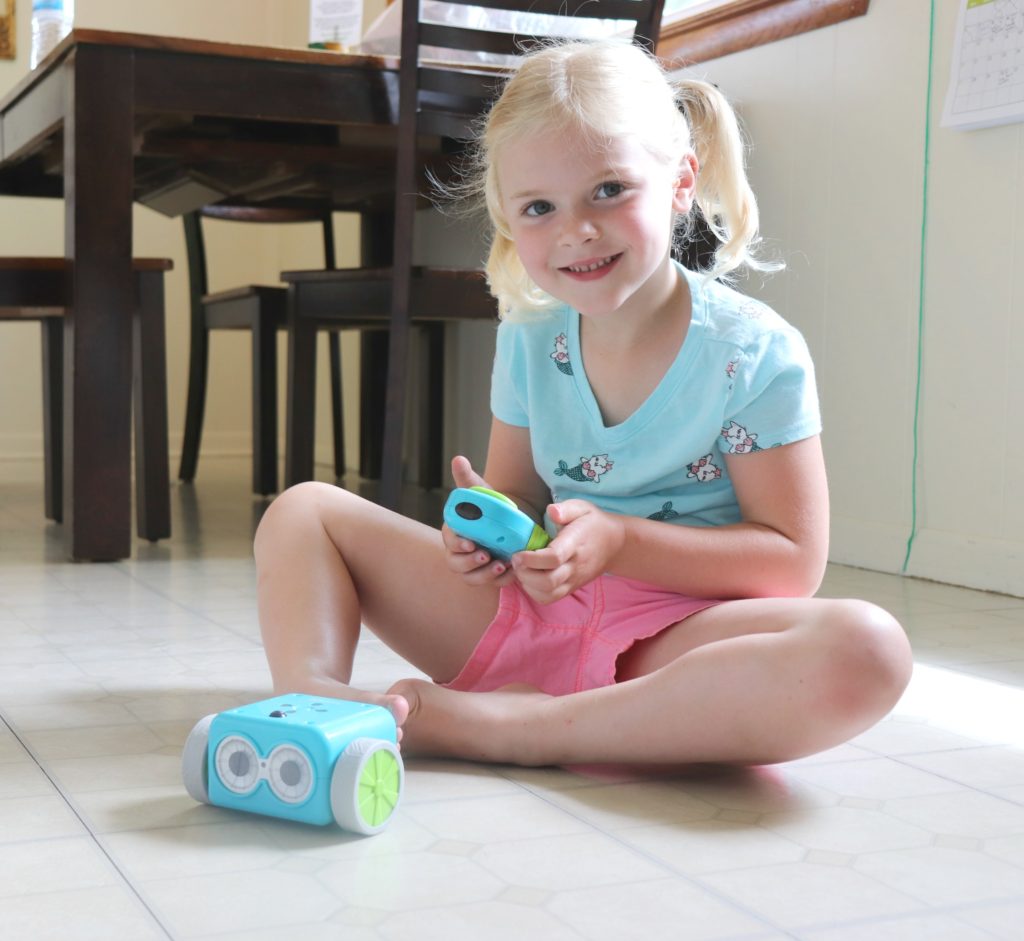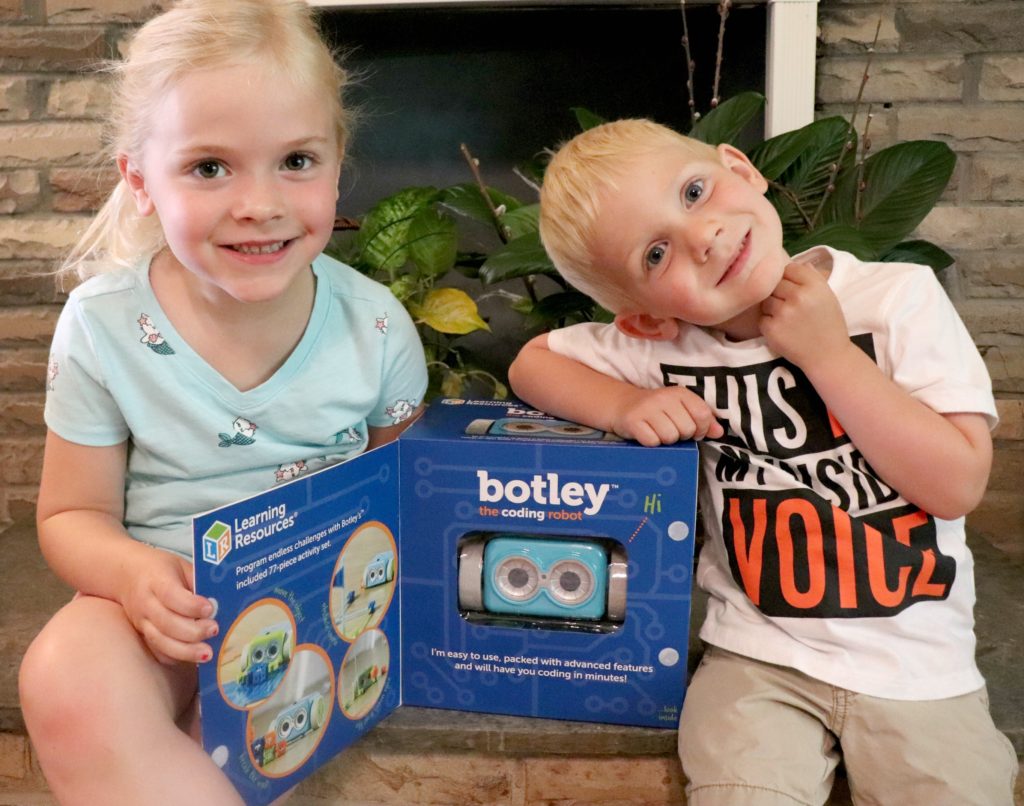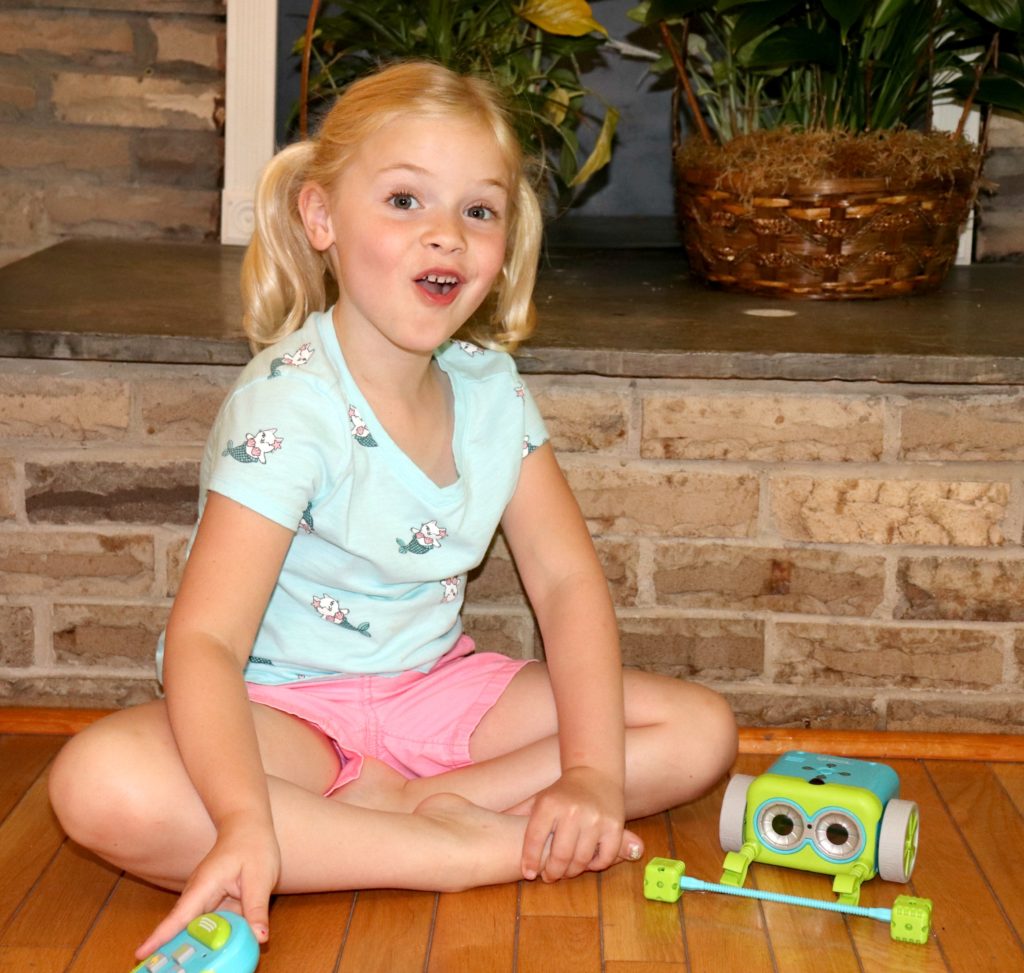 Botley the Coding Robot is screen free, meaning no reading or typing is used for programming him. Instead you use simple arrow buttons on the remote control to move his the directions you want him to. As your child gets older you can add in more complicated options.
With a fun and exciting 77 piece kit that comes with Botley, you can create courses for Botley to move through. Have Botley push a ball around to a finish line. He can follow looping commands, follow black lines (some puzzle pieces are included to create a black line course for him)….he even has special features that you can unlock!
You can program and reprogram with very simply – with the touch of a button!
Botley's 77-piece activity set comes with a remote programmer, detachable robot arms, 40 coding cards, 6 double-sided tiles, 27 obstacle building pieces and a starter guide with coding challenges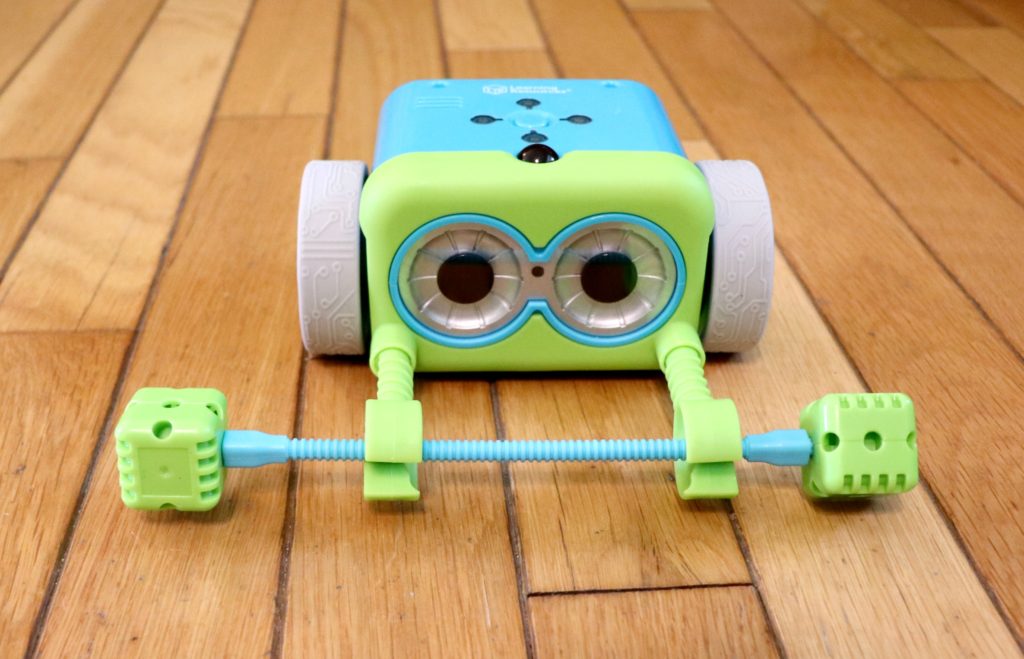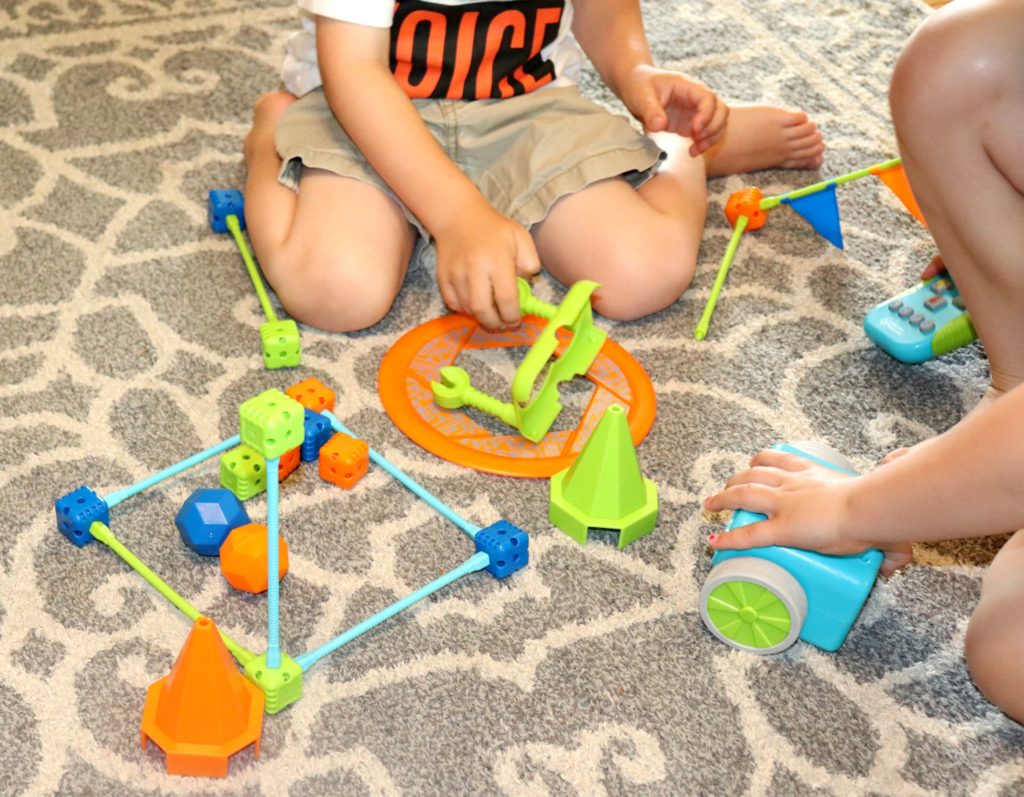 Build obstacles for Botley to go around, find his way inside or outside of. Guide Botley to push his balls or cubes to a new area. His arms are detachable, so you can play with his cover on or off.
There are 3 types of cards that come with Botley. The small directional cards allow you to make a game with the coding of Botley. Have your child pull 4 to 6 cards from the pile. Place them out in a row, helping teach the child that we read from left to right. Help them view the cards to see if its pointing up, down, left or right. Then have them push the corresponding buttons to code Botley to his new orders. Remember to have your child press the trash can button on the remote to wipe Botley's memory and to start fresh.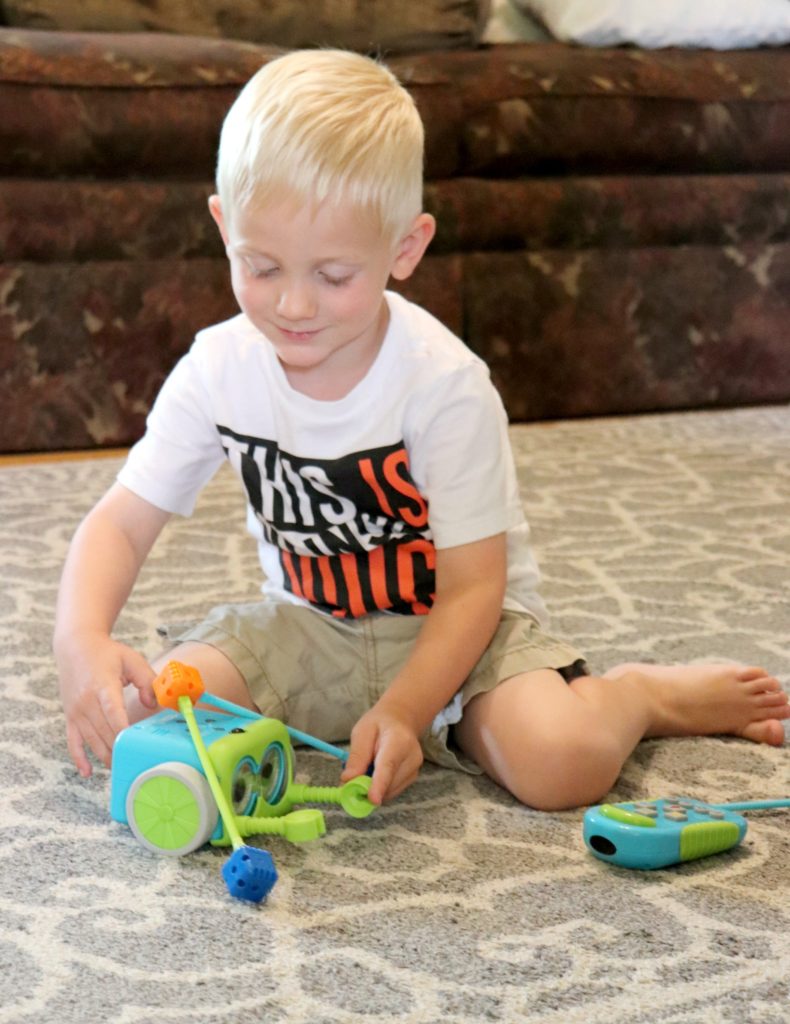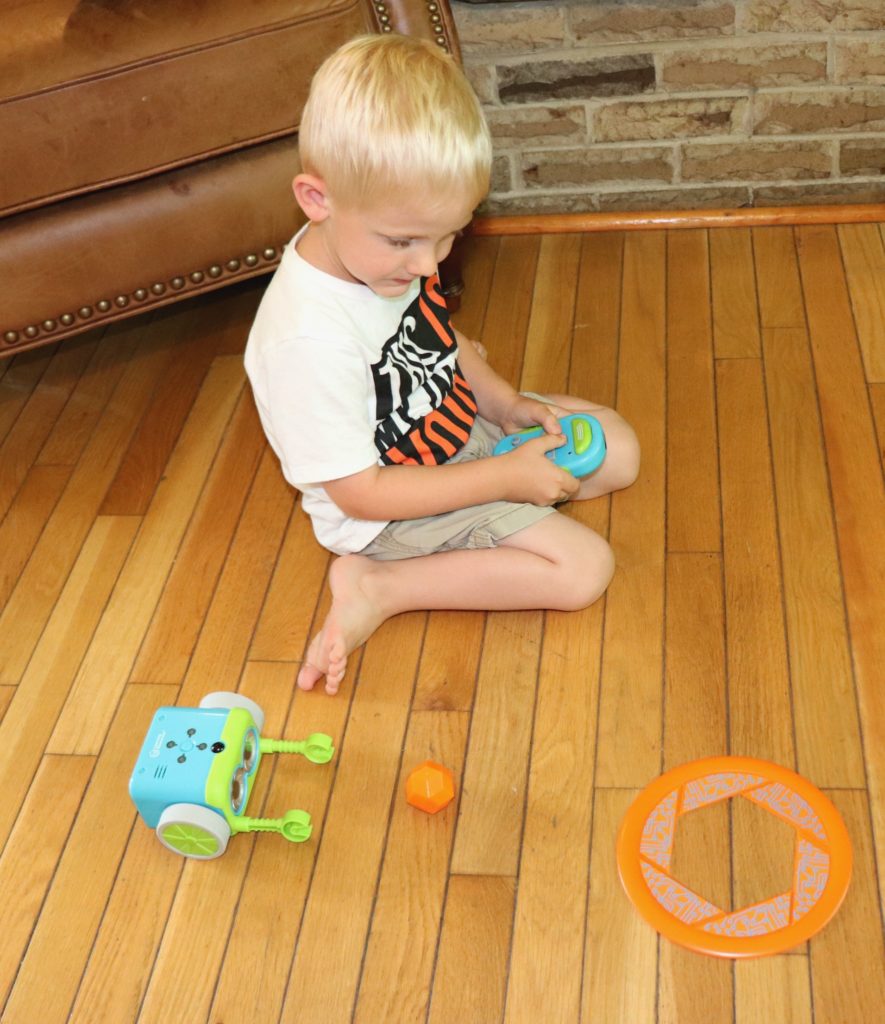 The large cards that look like puzzle pieces have 2 sides to them. The one side is white with black lines. Botley has 2 settings (button found on his underside), a coding setting and line setting. When switched to the line setting you can connect he puzzle pieces, having the black lines connect to make a route. Place Botley at the beginning of the line and start the go/green button on his remote. Botley will them follow the black lined pattern you created for him! If you have large paper and a thick black marker you can even make your own custom route for Botley too.
As a mom I love Botley. It has helped my children gain confidence in hand eye coordination. Their self-esteem has grown as they feel so smart by coding their own robot. pAfulls hif dauame ause of this little robot, our kids and impliesthat have al,ley helps children ls t ch cplay grn to coo up t Botley inspires the nention of computer scientists and programmers!
We keep all our Botley pieces in a cloth, reuable tote bag, so we can easily travel to a friends house and show him off, and so we know where all his pieces and parts are.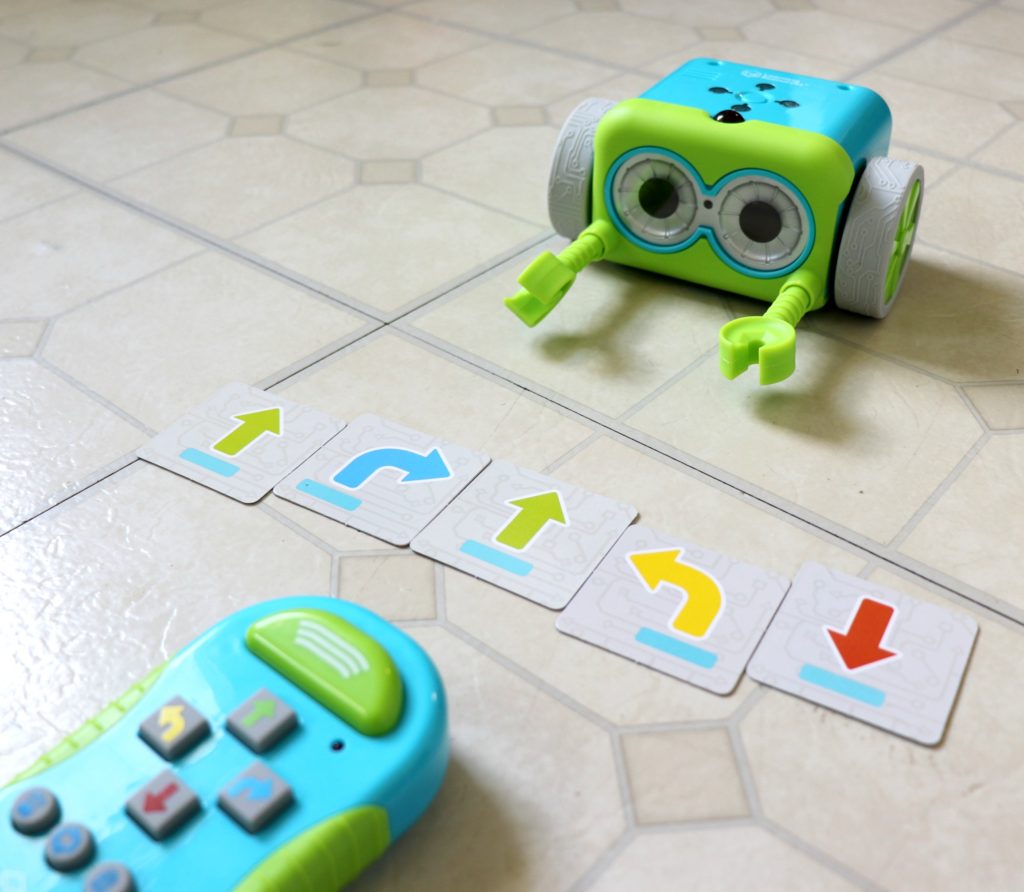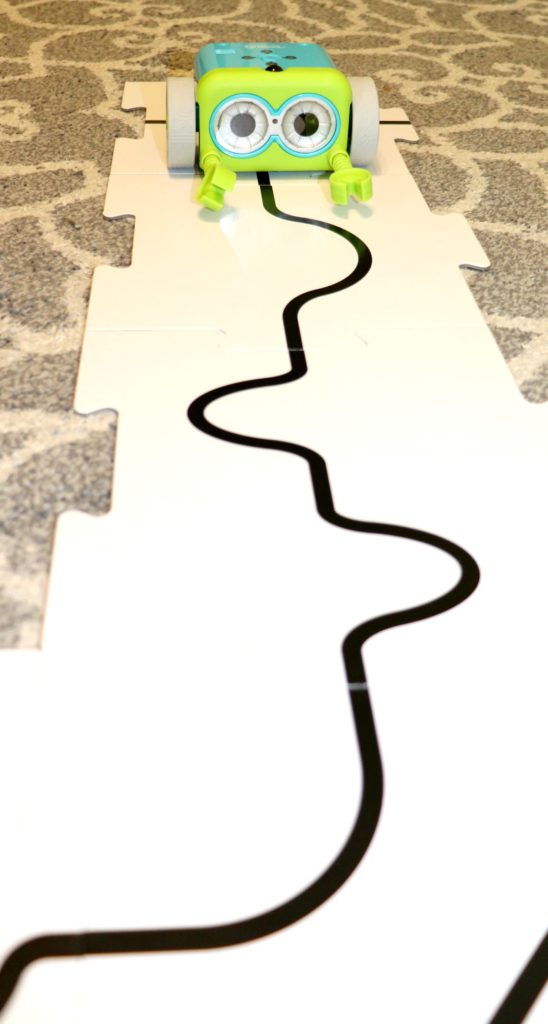 Find Botley on Amazon and add him to your cart today!
Connect with Learning Resources
Website Facebook Twitter Pinterest Instagram