As Christmas approached I wanted to get my now 1 year old daughter a baby doll. PL was too adorable cuddling her stuffed animals and patting their backs like a little mama. I knew a baby doll would be the perfect gift for her nurturing heart.
Dolls are wonderful toys because they are simple yet multifaceted. A child's doll will be played with for years and never go out of style. Every childhood has memories of playing with baby dolls. Some organized parents even get the chance to pass down their beloved doll to the next generation.
So when looking for a new doll for PL I wanted something high quality and unique. I knew she'd play with it for years and most likely this doll would "see the world" by tagging along on family outings. I was hoping to find a doll that represented our family and helped give my daughter a global perspective. After living overseas, and now internationally adopting, we fill our home with toys that promote open mindedness and acceptance. So you can imagine my excitement when we found Educational Insight.

Education Insight is composed of play enthusiasts who strive to inspire imagination and curiosity. For the past 50 years, their experts have been designing toys that capture the attention of little ones. Educational Insight believes in making learning an active playful experience by encouraging children to explore, discover, and create. Their line of toys equip parents with the tools to encourage growth and development in their smallest little scholars. Many who use their dolls often enjoy including some Butterfly Life Cycle Worksheets in with doll play. This keeps their play varied, maintaining the interest of the child. It will also build their foundational skills.
I loved Educational Insight's website as a resource for finding educational products. Toys can be shopped for by age range as well as brand name. There is also a variety of games and school supplies organized by age range and school subject. I loved the ability to shop for games for my son based on his educational development and age.
And if you are like me, you will be happy to know Educational Insight can also be found on Amazon. Their Amazon homepage is extremely helpful in shopping for the right toy and researching the best fit for your little one.
This winter Educational Insight released two new lines of baby dolls. Made and designed with the same Educational Insight high standards, these dolls encourage nurturing-based imaginative play.
Connect with Education Insight
Baby Bijoux was especially made for the mini mommy or daddy.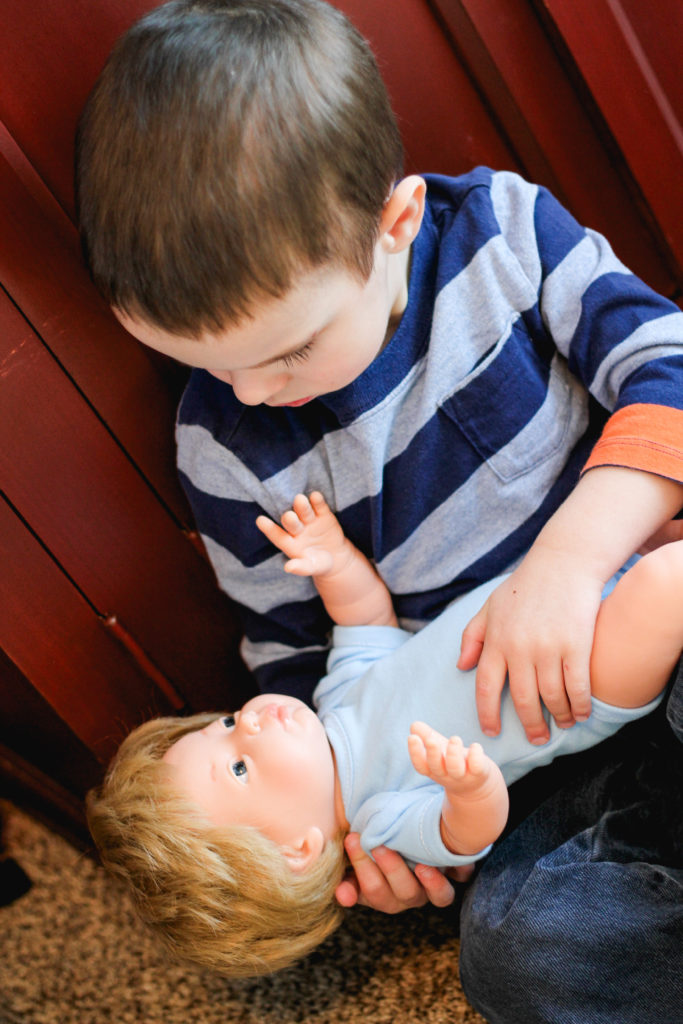 With realistic and anatomically correct features, this baby doll encourages nurturing-based imaginative play. The deluxe European craftsmanship delivers realistic baby details.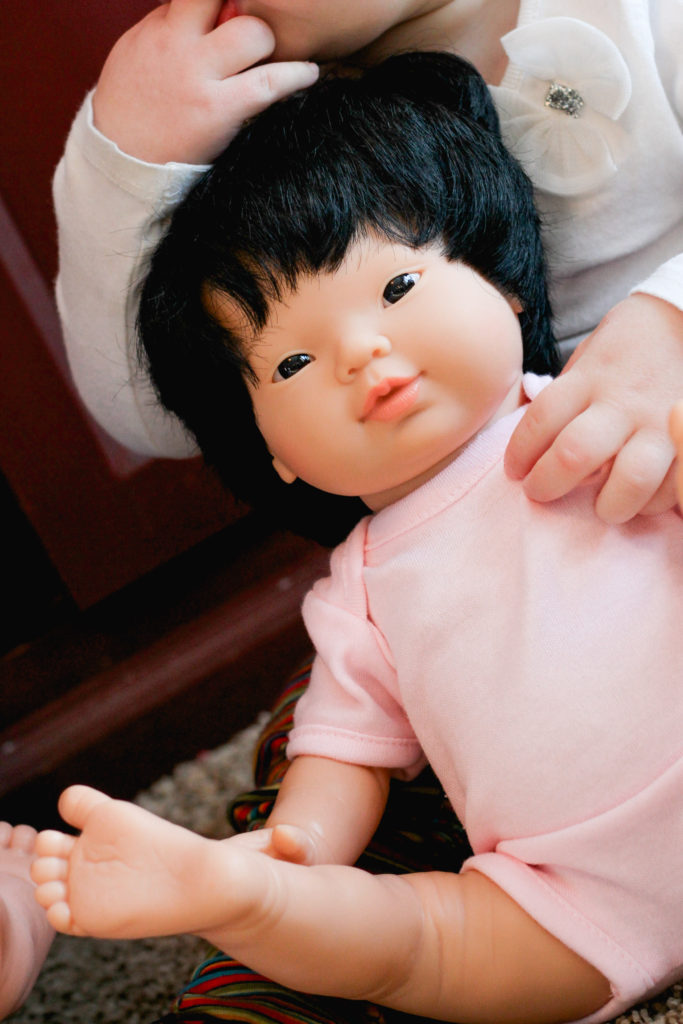 While engaging in a world of make-believe children will learn social skills, practice empathy and care taking, and develop language and and new vocabulary.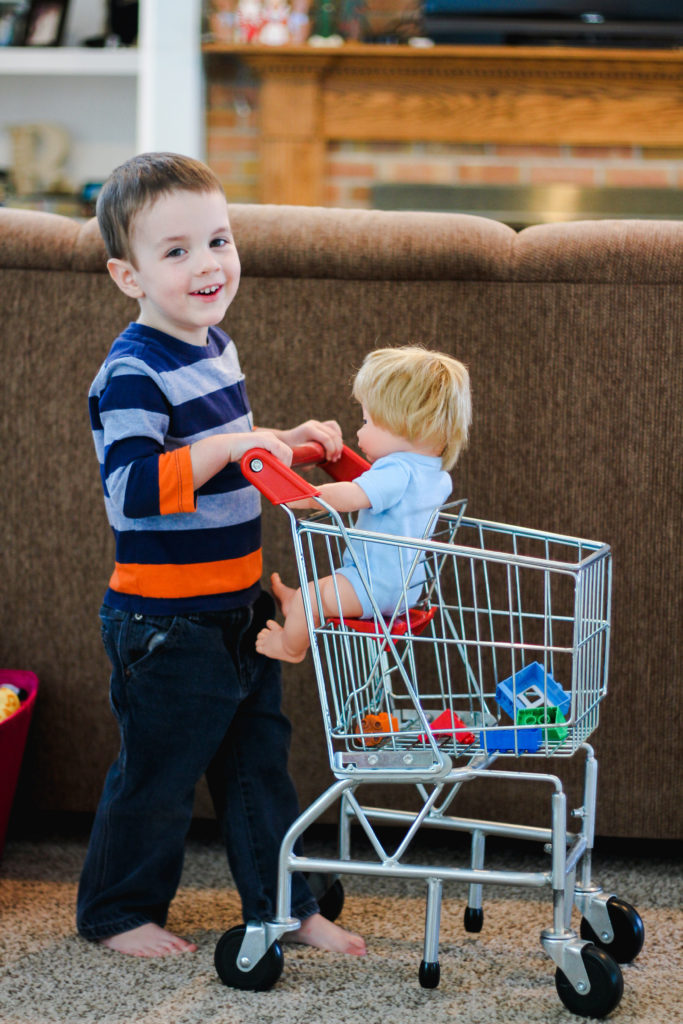 The 15.75? tall Baby Bijoux doll is the perfect size for 3-6 year olds and the vinyl body is easy to clean; making it the perfect companion for outings. Baby Bijoux is especially unique by providing multi-cultural and gender choices. They currently make African American, Asian, Caucasian, and Hispanic boy and girl dolls. We loved that our house could have a variety of dolls! With just-like-me skin tones our kids could connect with the dolls that looked like them and be encouraged to have global mindset with a doll of different ethnicity.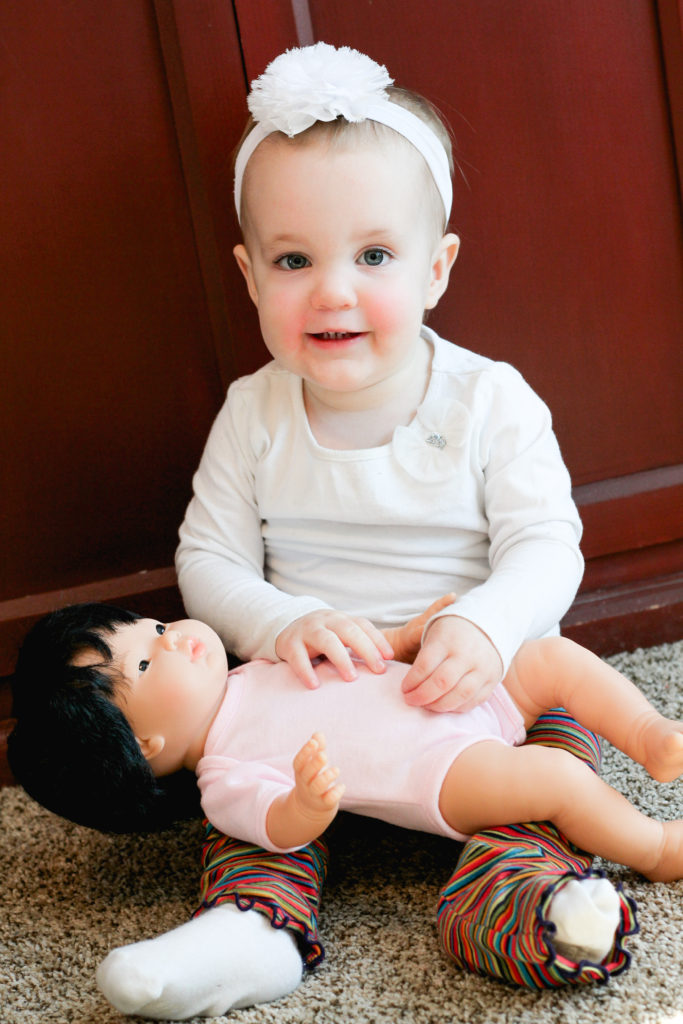 These adorable soft cloth dolls are a perfect first baby doll for the family. The 12? crafted doll is constructed with a perfect combination of a soft cotton cloth body and durable vinyl head, arms, and legs; making it perfect for 2-5 year olds. Baby's eyes open and close and arms and legs can be moved and manipulated to fit in strollers and baby toys. We love the softness and lightweight of Baby Doux. Our 1 year old daughter is able to carry her baby around without compromising her ability to walk or crawl. Since baby is so soft she is perfect for cuddling with in bed or taking along in the car.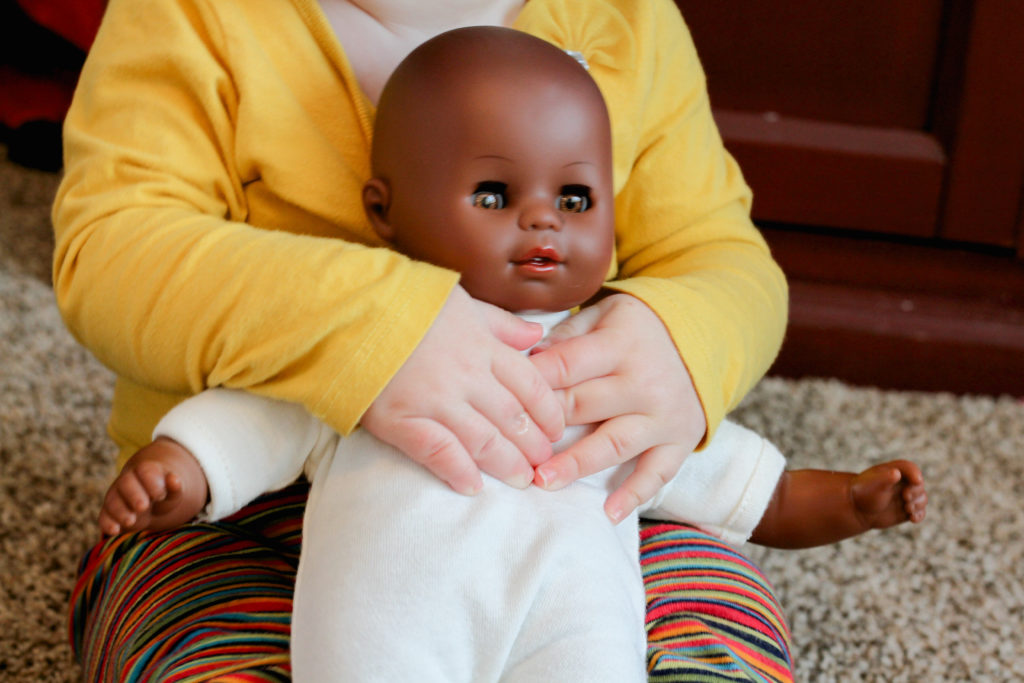 The Baby Doux doll is machine washable and fabricated with deluxe European design. Durability makes me at ease when our doll is going on walks outside or visiting the local playground.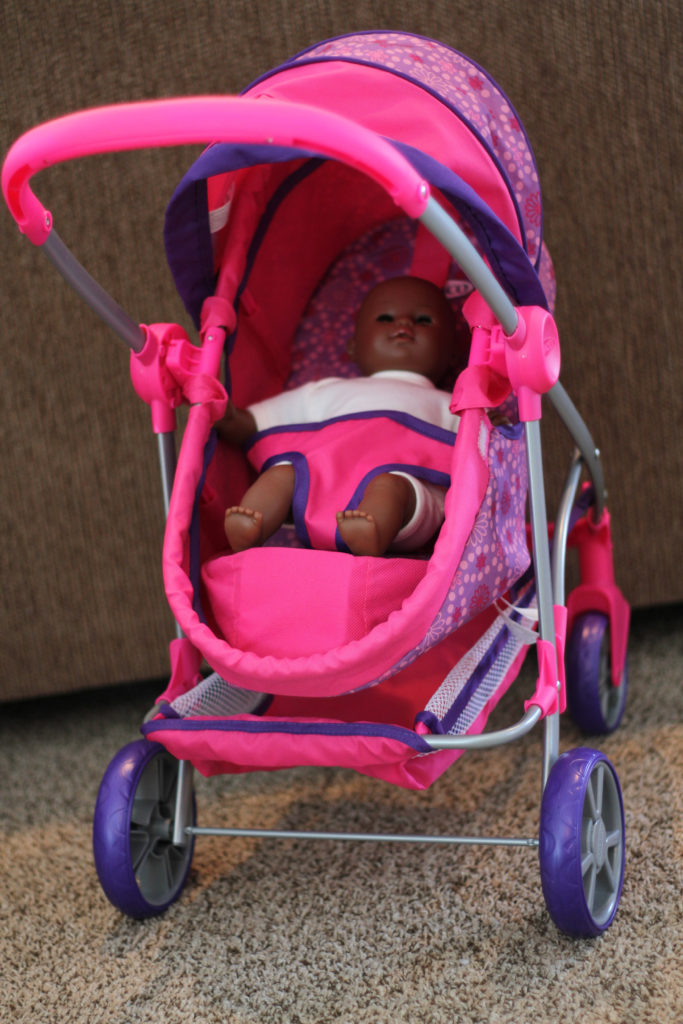 With four ethnical choices, children are sure to find a doll they can relate to or learn from. Having toys similar to a child builds confidence and leadership skills. We chose to have a doll with darker skin to prepare our children for our adoption. We wanted to keep their minds open to that fact that people don't need to look like us to be loved or in our family. Having ethnically diverse toys, we hope to help our children develop a global mindset and nurture their compassion and understanding for others.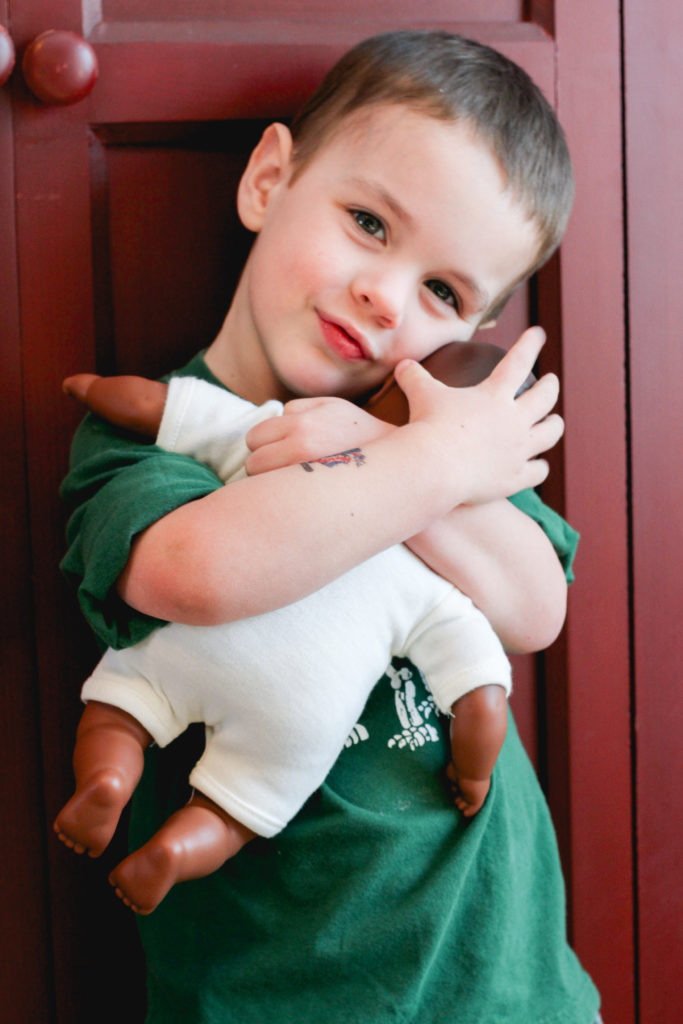 Baby Doux dolls also help develop language, social and emotional skills in little ones through play. We loved hearing our daughter say baby and learn new words for body parts and clothes. Baby dolls also give our very shy daughter the opportunity to choose when and how to give affection. We like that her doll gives her the control of the situation and take ownership.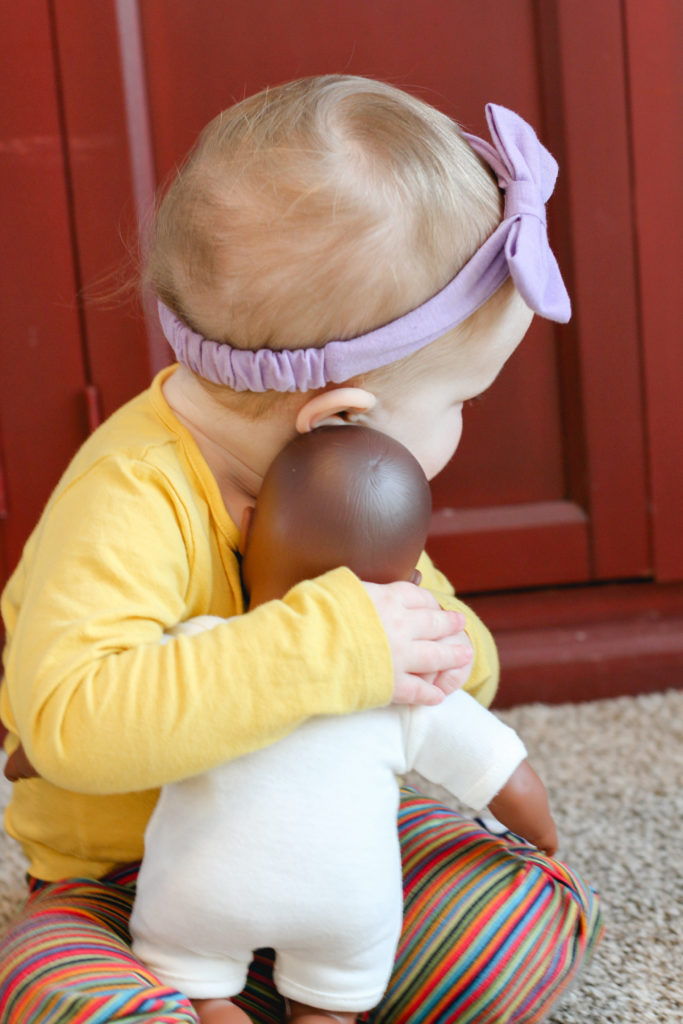 Baby Bijoux and Baby Doux are a wonderful addition to the Educational Insight collection. I encourage you to check out bringing a baby into your house and encourage your child to relate to the world around them and develop new life skills.