Most little girls love princesses.
The tiaras, the dresses, the hair….all of it!
My daughter, age 5, is no exception. She loves all of the Disney Princesses in her own way. When we found out about Pley Disney Princess subscription boxes we instantly fell in love.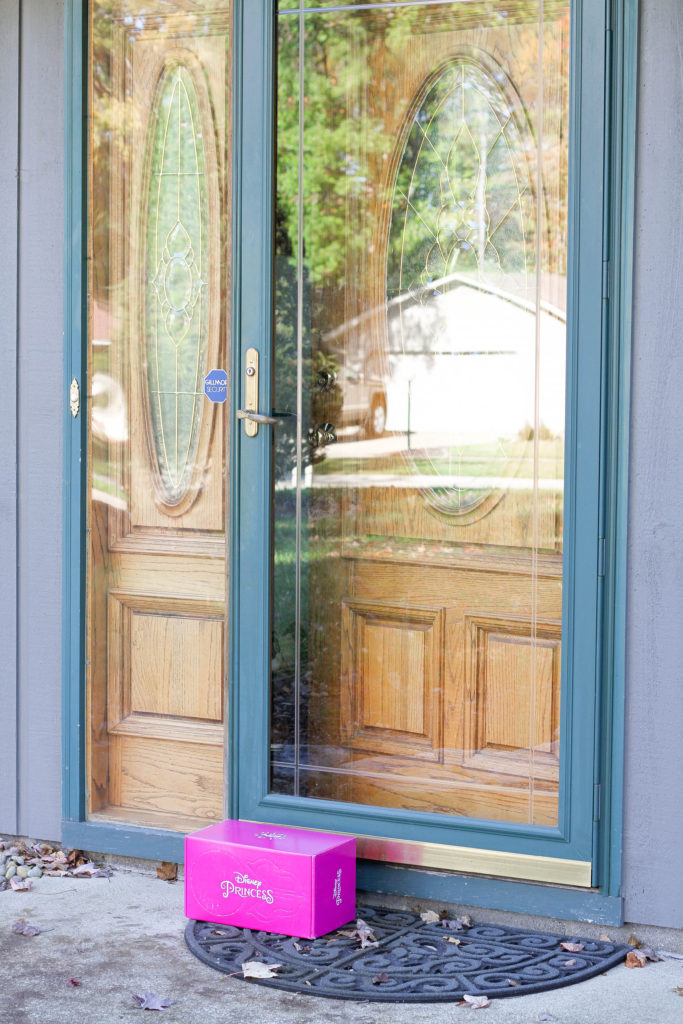 Each month Pley will ship your little princess a Disney Princess themed box. Each box transforms into a play set for the princess.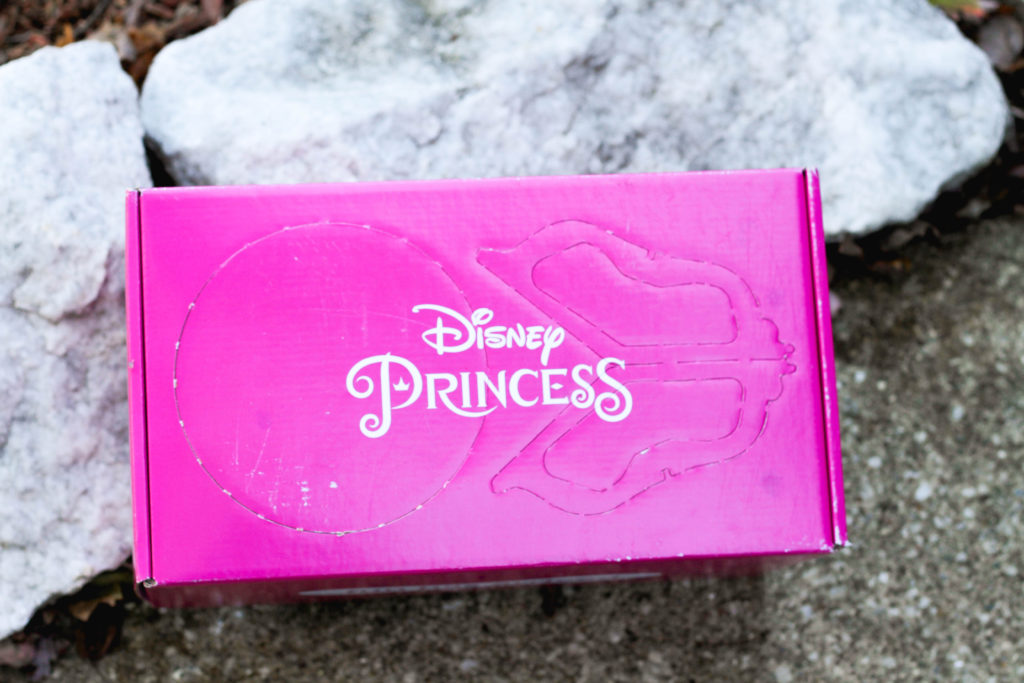 I cannot tell you how cool this is. My kids always want to keep the boxes that items are delivered in.  Making them into play houses, seaside beaches, castles, race tracks, really the ideas are endless. They Pley box, when opened at the sticker marking, can be turned inside out to create a play area for the Princess of the month.
The Official Disney Pley boxes are designed for girls ages 4 to 7. They include a tee shirt each month, and they will ask for the shirt size at the time you sign up. So if you are planning on giving a box as a gift, be sure to ask the parent for their tee shirt size. Kids grow fast! I always suggest sizing up based on getting more use out of the tee shirts.
Connect with Pley
The October Disney Princess Pley Box was…..drum-roll please….Merida! This "Brave" princess is one of our very favorites.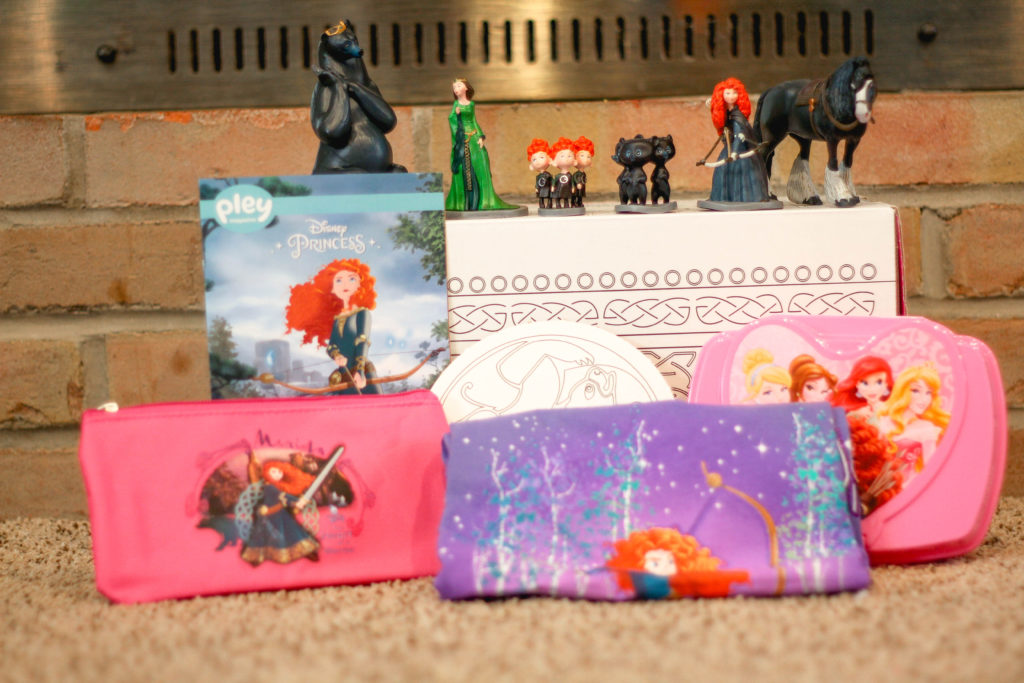 Being an out of the box type princess, Merida wants to explore what some people may consider a "boy" activity of shooting a bow and arrow. She learns from her father, then gets in a fight with her parents over her inability to listen to them and then disaster strikes (because heck we need a plot turn people). Throughout the movie we follow Merida on her adventure and see how her bravery, strength and quick thinking give her the abilities she needs.  We love this story because it shows my daughter that she too can stand up and be brave. She can be a good daughter while also being strong.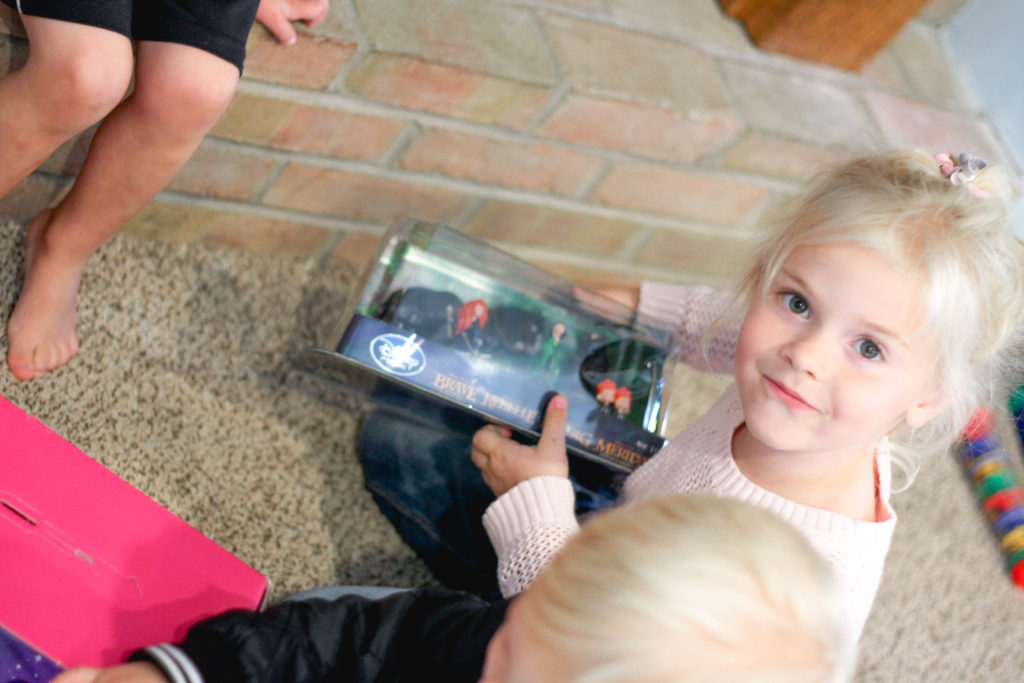 The October box featured a bunch of amazing Brave products including: a tee shirt with Merida on it, a play set of mini figures of all the main characters from the movie (even the bears!) and 2 cases for storage – one hard shell cased and the other a zip up pouch.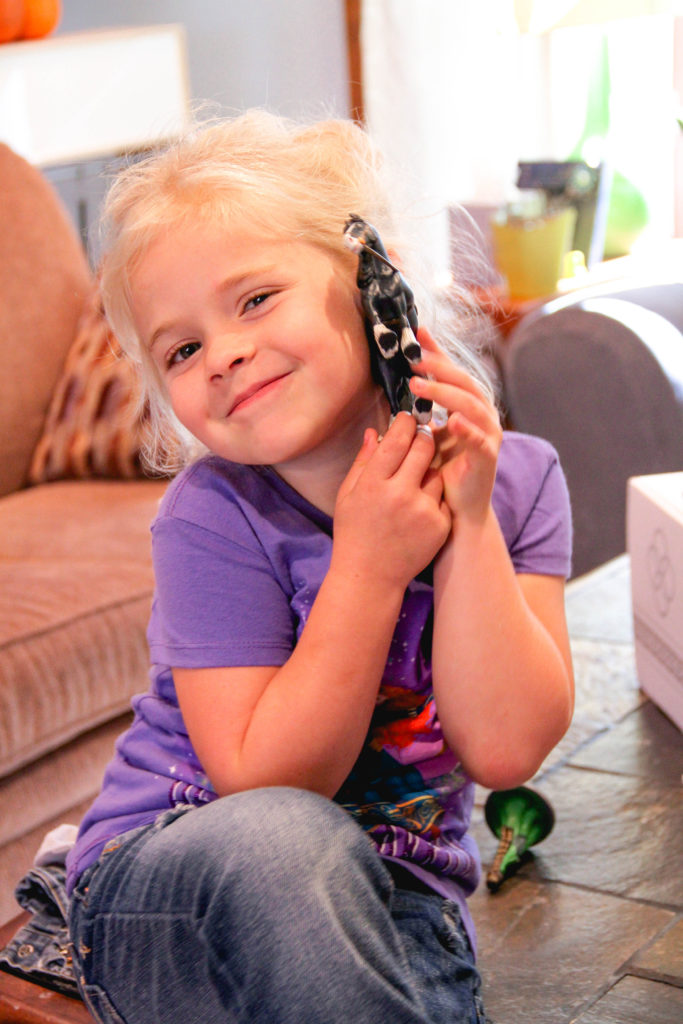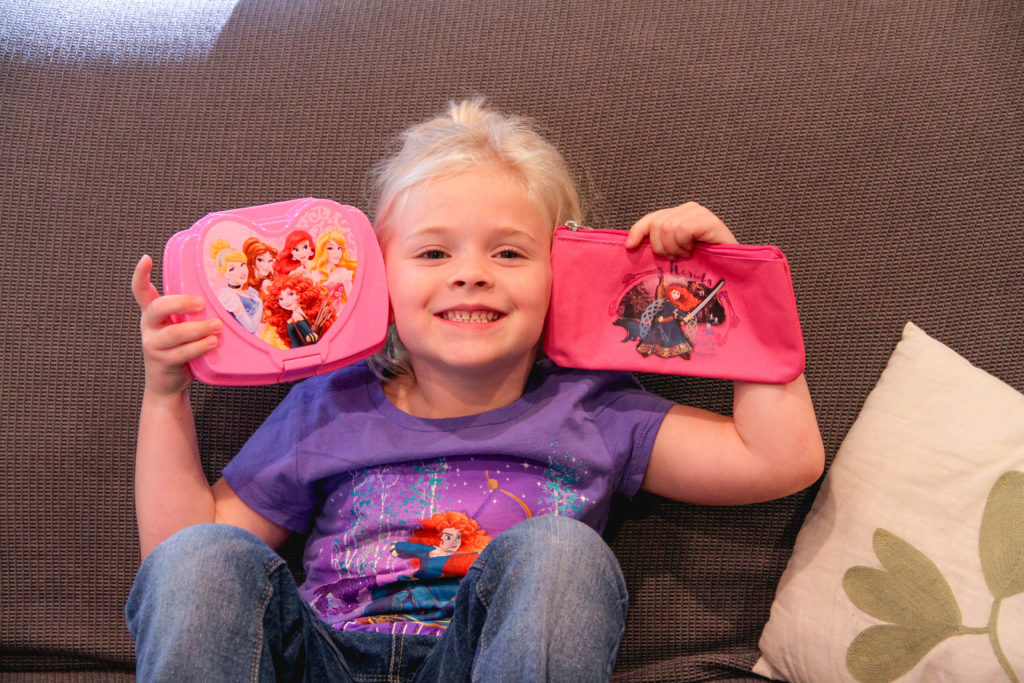 The Pley box was turned into a fun Celtic design all over it, giving it the Brave feel. The box has pop out designs, when pressed out correctly, make a bow, arrow and crest! It is black and white and perfect for coloring in using crayons, markers or colored pencils. The box comes with a booklet with instructions on how to turn the box inside out and make it turn into a fun Celtic treasure box…at least that is what my kids refer to it as.  Our treasure box is now a daily "tote" which carries their toys from one room to another.
We love that this is a screen free toy! There is no waste – as even the box is part of the toy and it's at a perfect price point