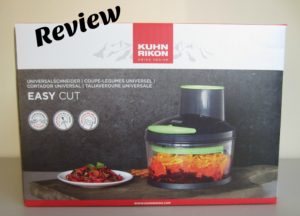 Kuhn Rikon makes the highest quality kitchen tools from baking, cutlery and basic kitchen gadgets. Professional kitchens choose Kuhn Rikon for their high quality and I love that it's also available for the everyday home cook.
"The Swiss brand manufacturer inspires the world of cooking with innovative products to prepare, serve and enjoy special moments around the table."
Connect with Kuhn Rikon
Facebook               Twitter               Pinterest               Instagram
Easy Cut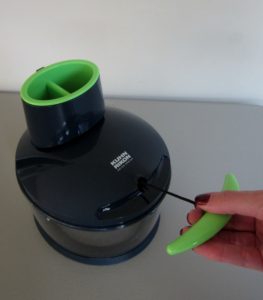 Kuhn Rikon has made dinner prep so simple with Easy Cut. Easy cut takes the work out of slicing or grating with a quick tug on the pull-mechanism. I often try to get most of my dinner prep done while my daughter is napping, so I absolutely love how quite Easy Cut actually is. It's so convenient to use, no need to find a outlet to operate.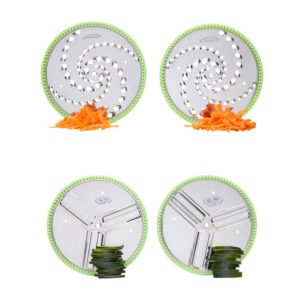 As I'm slowly closing up my garden Easy Cut has been amazing for preparing my harvest to freeze. Easy cut will hold up to 4 cups, making portioning simple and fast. I am able to grate my zucchini, carrots, apples fast and freeze for later; perfect for baking my husbands favorite carrot cake cupcakes (page 12 in the included Recipe Book). Easy cut gives you the option of coarse or fine grating as well as the option of thick or thin slicing.
I am really hoping to learn to can next year and I see my Easy Cut making that a fast process with a fast clean up since you just wipe the lid clean, hand wash the blades and screw mechanism,  the rest is dishwasher safe.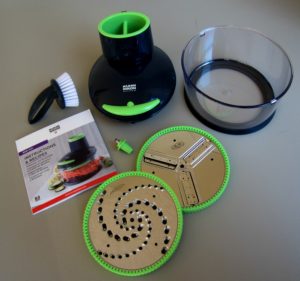 Reversible slicing and grating blades easily cut vegetables, fruit, cheese and much more.
Reversible grater disc for coarse or fine grating. Use the coarse side to grate cabbage or potatoes and the fine side for carrots or cheese.
Reversible slicing disc slices thick (4 mm) and thin (2 mm).
High quality stainless steel blades stay sharp
Simple operation: Pull-mechanism rotates blades in container.
Blade locking safety feature. When the feed tube is not inserted, the blades are prevented from spinning.
Feed tube separator keeps smaller foods in an upright position for accurate cutting.
Safe blade storage inside the container.
Container is microwave- and dishwasher-safe.
Non-slip silicone base holds container securely while operating.
BPA free.
Kuhn Rikon has included a Instruction & Recipe Book. This instruction book has a page about how to care for your Easy Cut as well as How to Operate with photos showing how to assemble and how to use. This book also includes delicious recipes made with the help of Easy Cut.
Do yourself a favor and save time, invest in a Easy Cut.