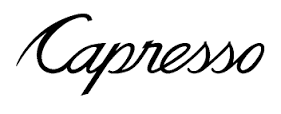 Capresso has never let me down. I have been using their products for years now and each and every item I have tried has been above the bar. They know their audience so well and only make products that are easy to use, easy to clean and gorgeous in any kitchen.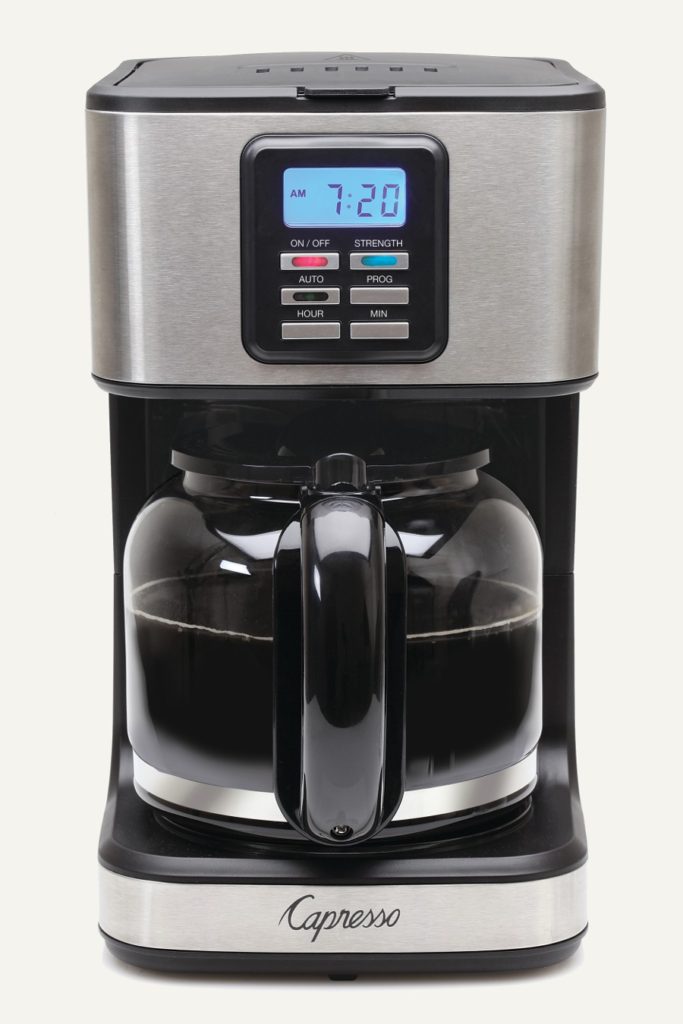 Connect with Capresso
Facebook                Twitter                 Pinterest                 Instagram
One of Capresso's newest models is the SG220 – a 12-cup coffee maker
that is perfect for any user. This coffee maker not only doesn't require a coffee filter (has a reusable one that comes with the machine) but also has a super easy-to-set timer that even the non-technical grandma would be able to figure out. With a few easy to push buttons your automatic coffee timer will be set and ready to brew when you want it to. I love that the buttons are large enough so that you are not accidentally hitting 2 at the same time. This is often a problem with other machine. They make the buttons so small that you cannot read them clearly or you hit multiple buttons due to them being so close together. I am very happy with Capresso's newest button set up.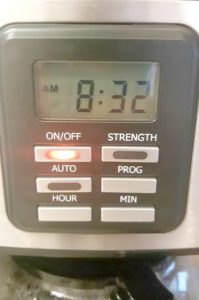 It also features an automatic 2-hour shut off timer! You never have to worry when you leave your house "did I leave the coffee pot on?" Even when I am at home with my kids, I often have forgotten about my coffee maker as the daily grind sets in. I start running around cleaning up breakfast, helping my kids with projects and doing laundry. Next thing I know its 11 am and I need to get lunch ready. I glance over at my coffee pot, which now has automatically turned off hours ago. I never have to worry about scorching my pot with old coffee that was left in there heated for hours. This feature really helps save your glass brewing pot and lengthens it's lifespan (and my elbow grease for washes).
This sleek machine is stainless steel with black accents, allowing it to match any kitchen setting. Besides being beautiful its so easy to clean. No messy disposable coffee filters needed! The Capresso SG220 has a reusable Goldtone filter that washes easily and helps eliminate waste and saves you money! With 2 internal baskets (one that holds the Goldtone filter and one that sets into the upper part of the machine) it keeps grinds out of your coffee. I tried brewing a finer grinned bean in this machine, seeing if it will get through into my pot but much to my surprise it stayed put int he filter and not a ground made it into my cup! This is such a wonderful feature.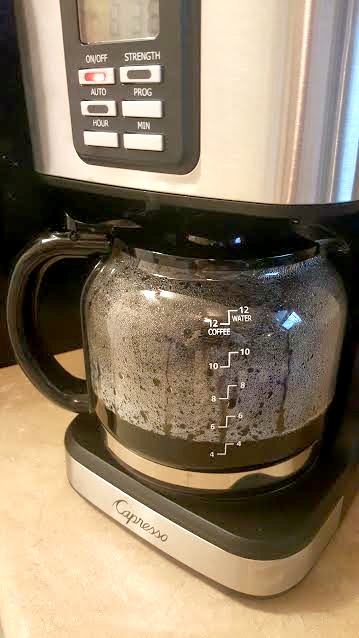 Purchase the Capresso Perk
 Through their website or from Amazon (see link below)
Disclosure of Material Connection: I received one or more of the products or services mentioned above for free in the hope that I would mention it on my blog. Regardless, I only recommend products or services I use personally and believe will be good for my readers. I am disclosing this in accordance with the Federal Trade Commission's 16 CFR, Part 255: "Guides Concerning the Use of Endorsements and Testimonials in Advertising."