Modern Oats Review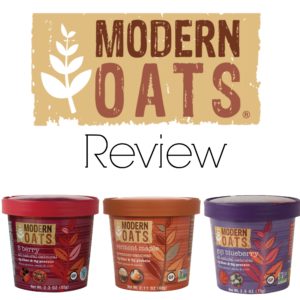 Written by: Marquardt Chick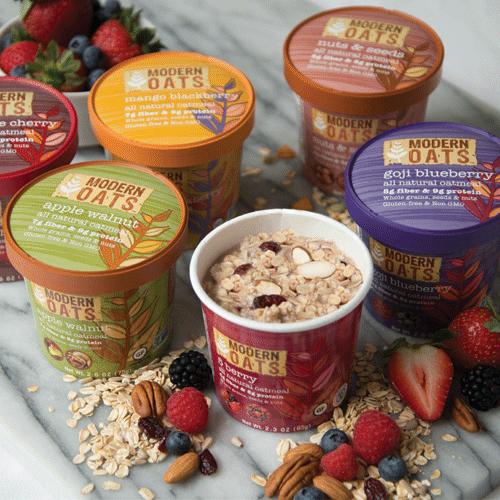 I was never a "breakfast" person. I was among the estimated 31 million Americans that skip the most important meal of the day. Breakfast provides energy to keep you going through the day and can help maintain a balanced diet. So many of us aren't hungry or simply don't have the time with our busy schedules to eat in the morning. I didn't start my day with breakfast until I got pregnant, then skipping breakfast wasn't an option. I was hungry in the morning and now that I wasn't just eating for myself I was growing a human and needed something that would fill me up and provide the nutrients I needed for my growing baby. After having my daughter making sure I ate in the morning became so important since I was still 100% providing the nutrients for my child while balancing my new role as a mom. Convenience became key to what I ate in the morning. I wish I had discovered Modern Oats in those first few weeks of motherhood.
About Modern Oats
Modern Oats has one simple goal: Change people's perception of "old fashioned" oatmeal. If you have tried Modern Oats you will know that they are succeeding in this goal. Founded in 2013, Modern Oats is taking a boring breakfast up a notch. Starting with the highest grade of gluten-free, Non-GMO Verified perfect oats and paring with delicious blends of fruits and nuts. Modern Oats has carefully chosen family farmers and plant in fields where no wheat is subject to cross contamination. Modern Oats knows that an estimated 21,000,000 Americans require Gluten-Free diet and they are Certified Gluten Free. Modern Oats is Vegan certified and also carries "Non-GMO Project Verified Seal". Meaning their verification is an assurance that a product has been produced according to consensus-based best practices for GMO avoidance. They have something for all pallets with amazing flavors such as Nuts & Seeds (Oregon hazelnuts, flax seeds, almonds and hemp seeds), 5 Berry (blueberries, strawberries, cranberries, blackberries, raspberries and California almonds and pecans), Mango Blackberry (Philippine mango, Washington State blackberries, cranberries along with flax, pumpkin and sunflower seeds), Goji Blueberry (Goji berries, Wild Blueberries, Saskatoon berries and seeds, Chocolate Cherry (Chocolate, cocoa nibs, Oregon Cherries, flax seeds and coconut), Apple Walnut along with new flavors Vermont Maple and Coconut Almond. Making this a healthy easy meal, for at home or on the go with recyclable portable cups. There is no excuses' for skipping breakfast or any meal, these are so easy to keep at your desk or in your bag.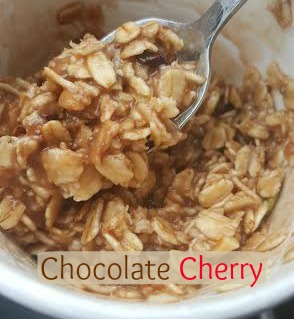 This Mamas Experience
After reading articles like this
Ultimate Baby Led Weaning Guide
, I decided led weaning would be the right option for my daughter. As my daughter hit eight months my world took a turn as my mother needed major heart surgery. This led to a ton of stress as well as many hours away from my daughter. As any nursing mother knows this can lead to a dramatic decrease in milk supply. That's when oatmeal became an everyday staple for me. Oatmeal has so many health benefits such as lowers cholesterol, it's high in fiber which is hearth healthy and can reduce the risk of high blood pressure. Oatmeal is full of antioxidants and can boost your immune system. After doing my research, oatmeal is recommended as a way to increase a nursing mother's milk supply. It boosts your iron levels and also has a calming effect and increases relaxation. Taking this into consideration, I made sure in include oatmeal as one of my meals every day. This sounds great in theory, but let's be honest; oatmeal everyday can be so boring. That's when I found Modern Oats. They have eight different flavors that I didn't have to eat the same oatmeal day after day. Although I'm not going to lie, the Coconut Almond is my favorite and I can eat it every day. Every cup is jam packed with flavor and filling enough to be its own meal. I love that they are individually packaged, making it really convenient to eat at home or to take with you.
Each cup also has a recipe to turn your oatmeal into cookies, making breakfast or just a health snack even easier. Modern Oats has many recipes listed on their website and encourages you to create your own recipes. I got creative and made Carrot & Apple Cookies. Not only are these easy to make, they are also a great food option for my daughter since she can easily hold them herself.
Click here to see an awesome Baby Led Weaning Recipe using these Oats!