Aroma Scents USA Review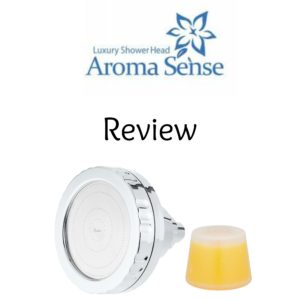 Written by: Mama Marquardt
Aroma Sense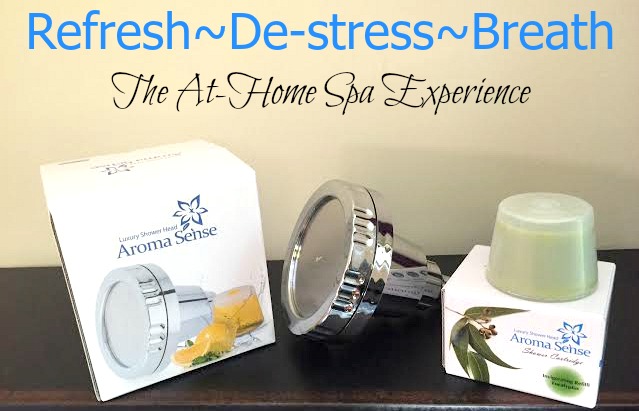 As a new mom I find it hard to find any time for myself. I have a new appreciation for the basic, maybe even boring everyday tasks that I get to do by myself. Who would have thought that going to the grocery store alone or enjoying a cup of coffee in a quite house would feel like a vacation. It's these little things I miss the most about my pre-motherhood life. I try very hard to avoid using herbal remedies like those you can get from
budbuddies
to help me relax, because I know that even though they do an amazing job of helping you de-stress, they're not usually recommended for mums. Maybe if I have a weekend to myself! I'd definitely have to use
marijuana bags
if I was to use these herbal remedies, as I don't want my kids accidentally getting their hands on it. I never get a moment to myself with these terrors, though! It's not often I get to shower by myself, I usually have my daughter in a activity gym in the bathroom; where apparently the acoustics are amazing for screaming. So when I do get to step away and enjoy a shower to myself I take advantage and drag that into the longest shower ever. That's when I decided that if a shower was going to be "my" time then I'm going to make a luxurious experience; I got new fluffy towels and invested a Aroma Sense Shower Head.
About Aroma Sense
Refresh~ De-stress~ Breathe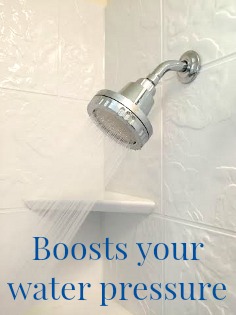 "A shower experience like no other, Aroma Sense shower will stimulate your senses and revitalize you to help you de-stress." –
Aroma Sense Website
. Adding luxury to your everyday life with Aroma Sense vitamin C enhanced and aromatherapy shower. Aroma Sense promotes healthier skin and hair while generating antioxidants. Not only does it eliminate chlorine it also
boosts your water pressure
. The shower head has a simple clean design that has been manufactured with high quality standards. The Opus wall mounted Vitamin C Shower Head includes 2 Micro fabric filters and 1 vitamin C cartridge. Aroma Sense has six different cartridges to choose from Lemon, Citrus Mango, Eucalyptus, Lavender, Jasmine and Neutral. Lemon oil is rich in antioxidants and can increase alertness and concentration as well as helps reduce the symptoms of insomnia. Mango oil can assist in relief from digestive conditions, heart health as well as protect dry cracked skin. Eucalyptus oil is an antibacterial, antimicrobial, anti-inflammatory and natural decongestant. Eucalyptus stimulates mental activity and increases blood flow to the brain. Lavender strengthens the immune system while calming anxiety, improving blood circulation and helps in treating migraines, headaches and emotional stress. Jasmine hydrates your skin, provides relief from coughing as well as snoring by clearing out congestion. Jasmine brings forth positive emotions and can induce feelings of romance. All of these aromatherapy cartridges enhances your shower experience and stimulates relaxation. The neutral cartridge is for those who prefer not to have aromatherapy but still want the benefits of vitamin C. Each filter cartridge should be replaced within 60-90 days depending on your usage. You get to customize your shower experience by choosing which cartridge works best for you.
Follow Aroma Sense
Facebook Pinterest Twitter Google+ Instagram
This Mamas Experience
Upon receiving my Aroma Sense shower head I was immediately impressed with the design, its stainless steel with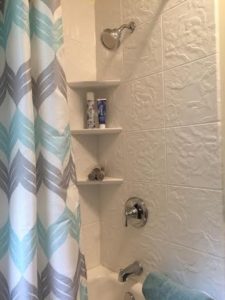 a beautiful satin nickel finish. It came with clear instructions and was very easy it install and is ready to use immediately after installation. The first thing I noticed was my water pressure, talk about amazing; it's powerful yet soft and relaxing. You don't need the aromatherapy to help you unwind; the water pressure from the laser cut spray plate will make it feel like spa jets in your shower. The scented cartridges leave a subtle but noticeable scent that lingers in the bathroom as well as on your skin. Vitamin C neutralizes the chlorine in the water I've noticed it helps leave my skin softer, not only after my shower but throughout the day. Although the Aroma Sense shower head reduces water consumption by 25% I do find myself taking longer showers, so I can't say I'm necessarily conserving water. I had the Lemon and the Eucalyptus cartridges to choose from and decided to use the eucalyptus since I had a bit of a head cold. First I want to tell you how amazing the eucalyptus smells. The eucalyptus has helped with my congestion and achy muscles. I am relaxed and energized out of the shower and ready to face the day.
I feel that we as a society overextend ourselves and can lead very stressful lives. We all need something to help us unwind and help clear our minds and I feel the Aroma Sense shower head is perfect for that. If this is something that's not for you, but you're looking for ways to destress your life, perhaps the medicinal use of marijuana might be an avenue you'd like to take. Cannabis is proven to reduce levels of stress and the associated ailments that come with it. You might not be ready for the
strongest indica strain
, but there are plenty of strains that are specially tailored for the reduction of stress. It's recommended that you do your research before deciding whether cannabis is the right option for you. You may not think it, but cannabis has been known to help people who have particular problems with their mental or physical health. There are many different ways that can help to ease the thought of you taking this substance, as smoking it through this
lava lamp bong
could help give you something else to focus on during your consumption to make you feel better. This is just one option and there are many others that you can consider too, but doing research beforehand is paramount. You are not adding an extra task to your day; you are simply enhancing a routine you are already in.