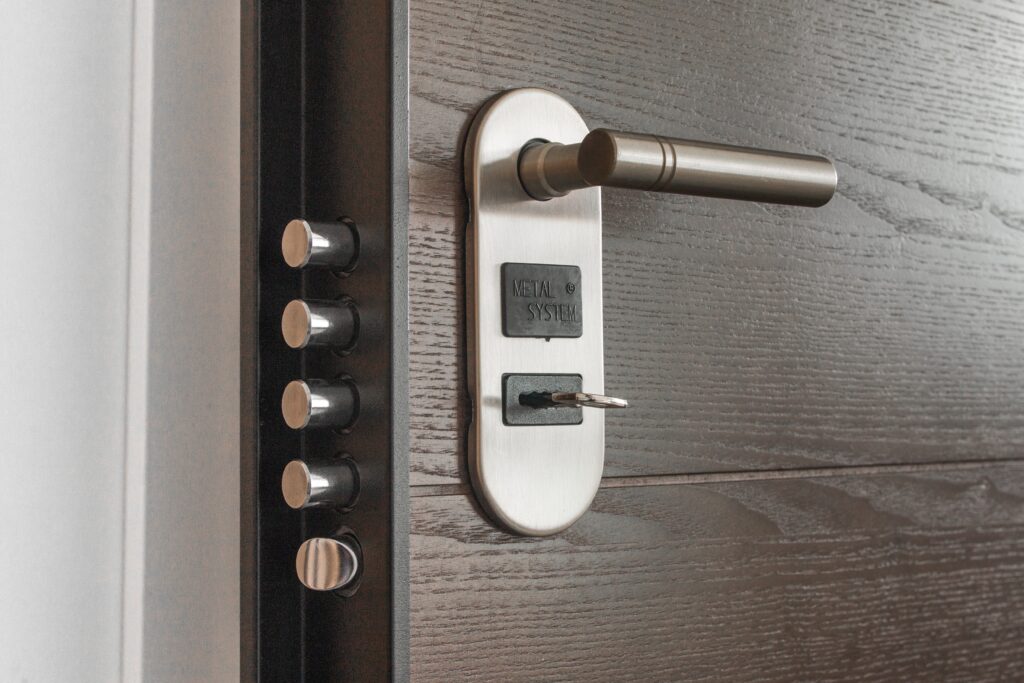 Keeping your home safe is a responsibility that requires diligence and attention. In this digital age, hackers, thieves, and other nefarious individuals are growing increasingly tech-savvy by the day. As such, it's essential to keep tabs on where your valuables are at all times and implement security measures that protect your home against unwanted intruders. Use the advice in this article to help you stay safe when you're not at home.
Change Your Locks
A new lock can do wonders for your home security. If you have the same lock installed when you first bought your home, it's likely to become worn down over the years, which could put your security at risk. New locks are not only more secure, but they also add a visual upgrade to your home. Additionally, changing your lock can also be a great way to deter criminals from entering your home — robbers are less likely to break into a home if they know there's a brand-new, very secure lock on the door. If you're looking for a new lock, make sure it has a Grade 2 security rating, the highest rating for residential locks. Always install your lock correctly — and have a locksmith do it if you're not sure what you're doing.
Install a Security System
It's surprising how many people don't have a home security system, especially in today's climate. If you don't have a security system, you're leaving a window open for criminals to break into your home and steal your most prized possessions. Security systems are surprisingly affordable nowadays and can be relatively easy to install. You should consider getting one if you don't have a home security system.
Use A VPN For Internet-Enabled Devices
A VPN, or Virtual Private Network, is a tool that lets you encrypt your data and keep it safe from prying third-party eyes. This is something that all internet users should do when they're browsing the web. If you're using public WiFi or connected to someone else's network, you're leaving yourself vulnerable to hackers who may want to steal your data or infect your device with viruses. VPNs are readily available for all major devices and operating systems, so you'd be silly not to use one when browsing the internet.
Set Up a Smart Home
Smart homes are all the rage these days, and for a good reason. If you've got a smart home set up, you can control your lights, appliances, and other connected devices from anywhere in the world. This functionality is beneficial if you're traveling and want to ensure that your house is a secure while away. You can even program your lights to turn on and off at certain times (which can help you save money on your energy bills). If you don't have a smart home set up, now would be an excellent time to consider doing so.
Lock Down Your WiFi
Keeping your home secure is essential, especially in today's digital age. If you have a home network, lock down your WiFi by activating a WPA2-PSK passcode and a strong password. Avoid naming your WiFi network something obvious, such as "Home WiFi" or "Network," and be sure to change the name of the network every few months. You should also be sure to change the password for your WiFi network every few months. Additionally, be sure to change the default SSID and default password for your router. This will prevent someone from accessing your home network and tampering with your WiFi settings. To keep your home safe, you'll need to invest in a security system, change your locks, and lock down your WiFi.