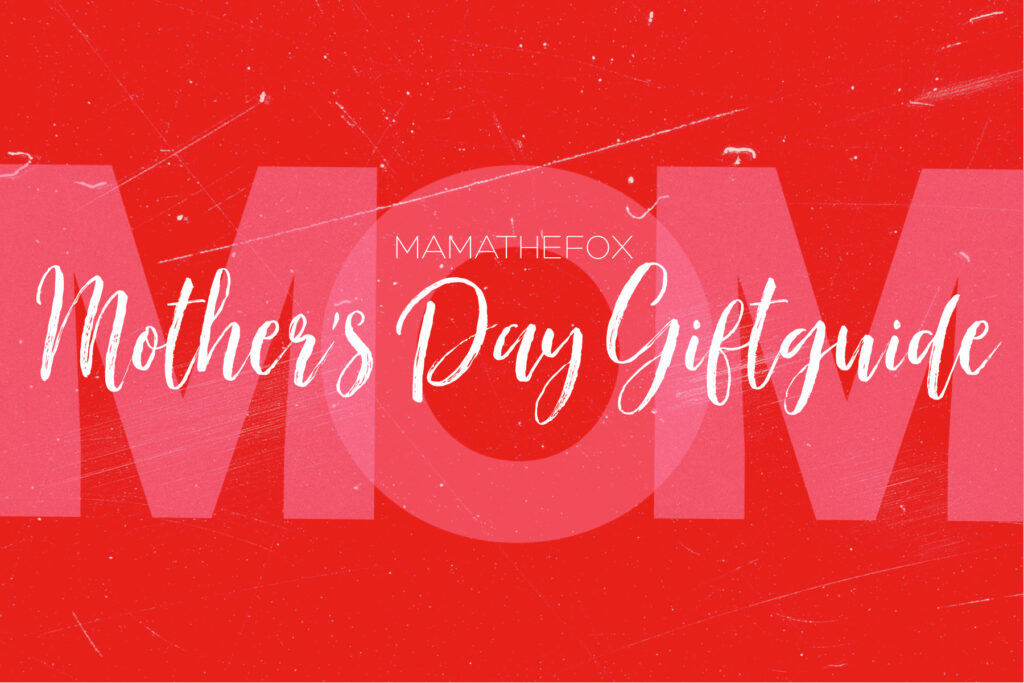 Shopping for Mother's Day gifts?
This Mother's Day don't overthink finding the perfect gift for the special Mama(s) in your life. The writers of MamatheFox have done the thinking for you. Whether you are looking for something utilitarian or sentimental, we have you covered!
Enjoy shopping by clicking through each link to purchase…or drop a hint to your family by leaving your browser up on MamatheFox!
(You can thank us later)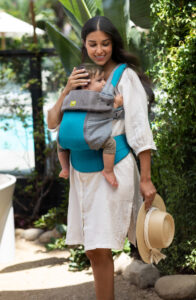 LilleBaby Complete All Seasons 6-in-1 carrier
This is the baby carrier you have been looking for. The Complete All Seasons has six ergonomic carrying positions.  Includes every carrying position without the need for an infant insert: Front-fetal, Front-infant, Front-outward, Front- toddler, Hip and Back carry. The carrier is worth the purchase because it will grow with your child through all the baby wearing years – from 7 lbs to 45 lbs. The patented cupped seat adjusts to keep baby ergonomically seated in all six carry positions through every development stage.  This is the All Seasons style, which features a zip-down front panel. This gives you the option to control baby's temperature by revealing the breathable, soft-wearing mesh. Parenting is unpredictable, but your comfort doesn't have to be!
Mozy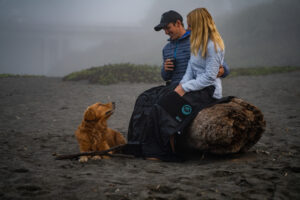 Are you shopping for a sports mama? A mom who is at all of those cold morning practices and freezing late night games? Trying to stay warm while supporting your child can be a challenge. Thankfully Mozy solves our problem. This amazing & unique product is a jacket for your legs! With a weatherproof design you can use this blanket even when it's raining or snowing (or sleeting, ugh sleet stinks!).  Mozy gives you the freedom to get you on your feet without losing your heat. Your lower body wrap fastens around your waist leaving your hands free so you can hop up and cheer without your blanket falling to the ground. To make it even more special Mozy offers removeable patches to personalize your look. They offer patches with designs like a football, a wine glass, a dog, or pair of golf clubs. They even offer a custom patch option. My Mozy has the MamatheFox logo on it! When I saw this amazing custom touch my mama heart melted. This product is definitely worth it and will become a staple in your outdoor life.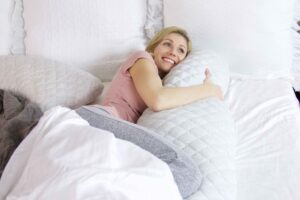 Honeydew
Who knows (or is) a mama who needs sleep? I'm pretty sure we all agree how important a great nights sleep is. It really effects our lives more than most understand. Honeydew knows that a small investment in your health can lead to monumental changes in your happiness, energy levels, and overall quality of life. When MamatheFox was pregnant she began to use a body pillow. This makes pregnancy sleep so much more comfortable. Now we all use body pillows each night to get in the best sleeping positions. Sleeping with a pillow between your knees dramatically improves spinal alignment and promotes sleeping on your side, which helps to lessen tossing and turning throughout the night and significantly improves breathing. But what it on the inside of your pillow actually matters quite a bit. When it comes to materials, Honeydew uses only the best of the best. The foam component of Honeydew's fill is 100% CertiPUR-US certified virgin gel. Here's what that means: CertiPUR-US certification means that their foam is made healthier than non-certified foam. Gel means it doesn't get hot like other foams. Virgin means that it is created exclusively for Honeydew, to their exacting specifications. Check out all the pillow options Honeydew offers. You are going to love this brand!
Emily Alexandra Cosmetics – Mermaid Line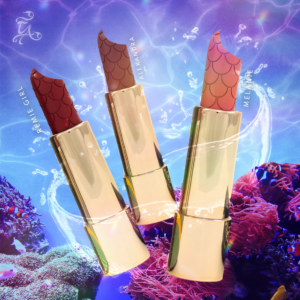 Emily Alexandra Cosmetics products are Vegan, Cruelty-Free, Waterproof, Hypoallergenic, Ocean-Friendly! Emily is a performer – she is The American Mermaid! While traveling and performing Mermaid shows and appearances around the world she has also created a stunning makeup line.  Emily Alexandra's line of mermaid inspired beauty, is a beautiful selection of products to really bring out your inner mermaid.  The newest line features lipsticks with REAL SCALE SHAPES carved into the lipstick itself. When you open the lipstick and slid off the top you instantly see the amazing detailing. MamatheFox's 9 year old daughter about lost her mind when she saw it! If you love make-up and mermaids, then this is going to be a perfect gift this Mother's Day.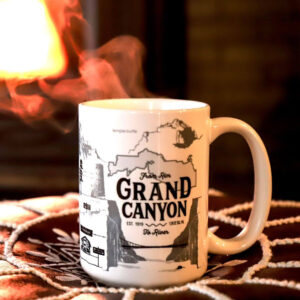 Well Told
Do you love to explore? Finding new trails to walk or a national forest preserve to jog through can be such a rush. MamatheFox loves to travel and explore our beautiful world. A fun gift for mothers who enjoy travel would be a coffee mug or a slim can holder from Well Told's National Parks collection. Each park design features an original park badge and vibrant narrative art that tells the story of the park, from its distinctive natural features and wildlife to the unique attractions and storied histories that inspire wonder in all who visit. Whether the mother you want to gift has been blessed to visit one of these parks or if she only has it in her heart to maybe visit one day, this collection is sure to be a loved and well used gift.
The Damask Rose Oil & Serum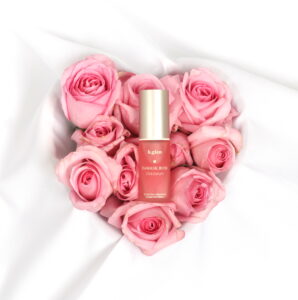 Did you know rose scent can have a positive impact your mom's health? It's because roses vibrate at the highest frequency – much more than any other flower. Rose scent has a vibrational frequency of 320 MHz. This means when you smell the roses, their high vibe energy raises your vibrational frequency. However, for the moms who think fresh flowers are too wasteful, we have a better option that they'll use all the time. Damask Rose Oil & Serum can give you the impact you desire from roses. This serum is luxuriously lightweight. The pink-toned liquid serum helps firm and revitalize the skin, giving way to a healthy, youthful instant glow. Squalene and Hyaluronic Acid draw moisture from the environment, locking-in hydration all day and all evening. The Damask Rose petal extract supports a calmer and soothed texture, ideal for all skin types, and consists of 2 layers which are the rose oil phase (35%) and the rose serum lotion (65%) phase.
Mamma Sanders is trying to get back in shape and eating healthy after baby number two.  Plant Junkie Salad Dressing and Vignettes are making eating healthy more tasty and convenient. Plant Junkie makes a line of guilt free dressings with high quality ingredients that can be pronounced. The products are Non-GMO, Gluten Free and made the Avocado oil. The Avocado oil adds nutritional value.  Flavors include Classic Creamy Caesar where a pinch of parmesan cheese can be savored to Ranch that is light and crisp.  These egg-free, dairy-free, canola-free, and soy-free these dressings are a great addition to any momma's kitchen. (Especially those with allergies!) These dressings pair well as wing or veggie dip, burger sauce, dressings and marinades. Bon Appétit!
Lucky Soul Inc.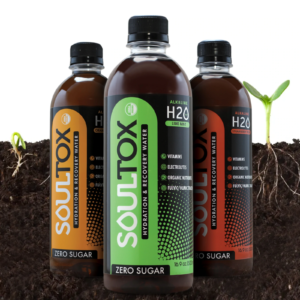 Working mothers are so busy taking care of everyone else, they forget they need to take care of their gut health too and stay hydrated. LuckySoul's hydrating beverage called SoulTox is the answer! Lucky Soul, is the brainchild of Black entrepreneur Vinnie Merrill. His journey is living proof of the benefits of listening to your inner soul when you know things are just not right. This all-natural hydration and recovery water helps bodies perform better, whether you're athletic or simply looking to improve your overall health. Unlike other recovery drinks, SoulTox aids in digestive health, fights inflammation and is a complete source of plant-based nutrients with 77 trace minerals and 11 natural amino acids in an alkaline balanced state.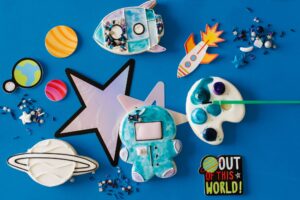 Color My Cookie
Are you looking for a fun activity for you and your kids to do on Mother's Day? You truly need to order a Color My Cookie set. Each kit (only $39 – such a deal) contains perfectly made and iced cookies, a cookie shaped like a palette (used to 'paint' the cookies), paint brush, frosting and sprinkles. Each season they release new themed kits, but also have some popular kits they keep all year round. Color My Cookie is fun not just for kids, but adults love them too. Before you start to paint you may want to check out the link to an online cookie decorating tutorial taught by a real pastry chef! Head over to their website to learn more about Color My Cookie. Best of all you'll help support a family owned businesses this Mother's Day.
Elegear Cooling Pillow Case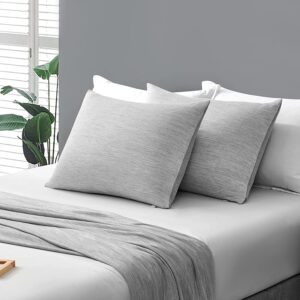 Stop for a second. Now imagine the familiar feeling of flipping over your pillow to find that perfect cold spot. It's such a relaxing and body melting moment to feel that coldness touch your face and head as you lay down into bed. If this sensation is one you love then we recommend using a Elegear Cooling Pillow Case. Elegear pillow cases were made with a double-sided design, perfect for all seasons. On side is made with Japanese Arc-Chill cooling sensing technology fabric, silky and cool—perfect for summer, especially helpful for people who suffer from night sweats. While the other side is made of 100% cotton fabric, soft and comfortable—perfect for spring, autumn and winter, help you sleep better every night. If you tend to wake during the night feeling hot and bothered, a cooling pillow cases is a good choice for you. Thanks to Japanese Q-Max >0.45 Arc-Chill Cooling Fibers, our cooling pillow covers can absorb your body heat and quickly lowers temperature by 35 to 41°F. You will think that you have found an iceberg on a hot day and fall asleep quickly. Discount code: 10%  NGOSKL7L    Expiration date: 2026-12-31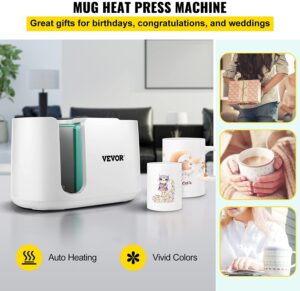 VEVOR Mug Press Machine
Do you have a mom who loves to craft? Someone creative? A mom who loves her Cricket machine? Or maybe a mom on a PTA looking to make custom gifts for the staff or to sell at a fundraiser. This automatic mug presser only uses one button to switch functions, which is simpler and faster than traditional manual heat presses. You don't need to adjust pressure, set temperature, or time by using this brilliant mug press, what you need to do is attach the design to your coffee mug, and the heating press will handle the rest. With straightforward operation and humanized design, you can create whatever you like for your family, friends, or clients.
DuetteNYC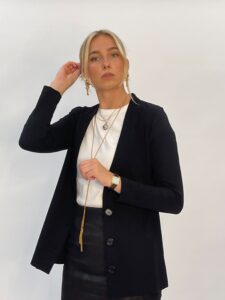 Fashion moms, stop scrolling and look here. Do you get excited looking for the newest designs? Classic black, sleek edges and high-fashion…but looking for this style without breaking the bank can be tricky. Thankfully we discovered DuetteNYC. DuetteNYC's luxury apparel is made for today's women whose body types vary as much as their lifestyles; plus, it's made for women who want to leave a smaller footprint in our world's environment. Fabrics come from recycled plastics and renewable resources. Their collection features tops, pants, jackets and vegan leather. I love that they have a page just for their 12 easy pieces – helping us quickly find those staples all gals need in their closet.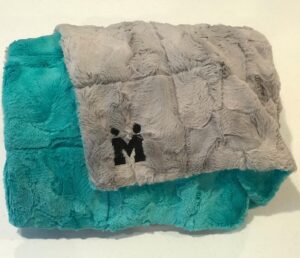 Moxie Weighted Blankets
Weighted blankets have become a huge seller these past few years. Many people have started to use them for a variety of reasons. Did you know that weighted blankets provide deep touch pressure relief that helps with so many struggles, from helping relieve stress, insomnia and anxiety to Restless Leg Syndrome. The underlying science on weighted blankets is called deep touch pressure (DTP) . DTP is about gently applying pressure to the body to increase the release of serotonin. Serotonin is a chemical in the body that promotes relaxation. The extra weight helps you achieve a more restive night's sleep. The weight helps your body feel grounded, which reduces your body's levels of cortisol, a stress hormone.  Moxie's blankets are machine washable and made in the U.S.! If you also have a little one in your life who maybe scared at night or gets nightmares, look into their The MPA (Monster Protection Academy) weighted blanket is a solution for children who are afraid of the dark, suffer from night terrors, or nightmares, or Monsters under the bed!
CMY Cubes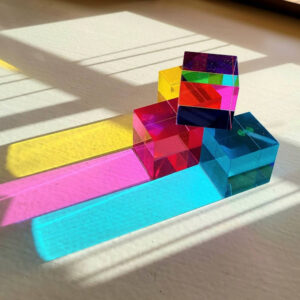 Are you trying to do the 1000 hour's outside challenge this year? If you want to explore nature, be in the sunlight with your kids and relax this summer, then consider getting a CMY Cube. This enchanting sensory toy only becomes more brilliant once you get it twisting and mixing out in the sunlight. Each face is coated in electromagnetically subtractive materials that appear as cyan, magenta, or yellow. As you twist and turn, it creates all-new color combinations. If you want you can use it to teach color mixing, light refraction, angles and geometry, and more! I love it as a decorative element which leads it to be a real conversation starter when I place it on my kitchen shelf. If you like to take walks or meditate, this is great for your mindfulness. Use it to practice keeping calm or use it to help awaken your senses.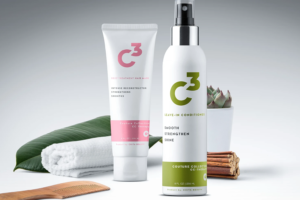 Chita Beauty 
Haircare is something we all need to consider. I'm sure we all would love to get some special hair treatments more often than not. It is hard to carve out time (and money) to go to a salon to get a deep moisture treatment. Chita Beauty is making a name for itself by providing premium products that cater to healthier hair and at an affordable price! The owner prides herself on cruelty-free, vegan, and some gluten free hair products that feed your hair the nutrients it needs and keeps your locks silky-soft while smelling fantastic! The owner, Suzi, began by creating her own hairspray product that locks in styles but also allows you to comb through hair. Her customers were in love with it! Then she created new products like her best selling shine sprays, hair oils, purple shampoo, and conditioner. There's something for every hair type and age, from brides to moms and teens. All their products are cruelty-free, with vegan and gluten-free options.
ATMA Botanica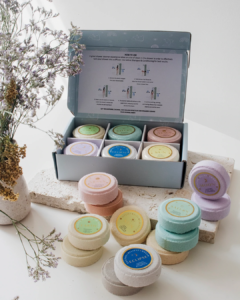 If you like to splurge on bath bombs, then take a look at the Shower Steamers from ATMA Botanica. While I would love to relax in the bathtub everyday, this just wont work with our busy schedules. In leu of the bath bomb people are now adding a shower steamer to their daily shower. Simply add on to the shower and it will melt and release all the smelly goodness you are looking for. ATMA uses uplifting powerful scents infused with natural essential oils. MamatheFox loves the one set that includes 12 Shower Fizzies Lasting Scents. Their specially made blends of essential oil scents that will soothe, relax, inspire, refresh and recharge you. Some of their scents will also alleviate congestion and provide relief to seasonal allergies, while some will help ground you and alleviate feelings of anxiety. Depending on your mood, and needs, our shower tablets will restore your Body, Mind, and Soul.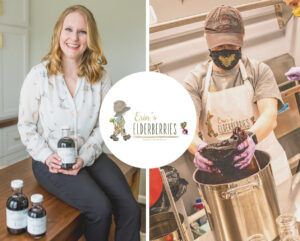 Erin's Elderberries
Let Erin's Elderberries help you maintain the healthy lifestyle we all crave with handcrafted syrups, jelly, honey and much more! Handmade using certified organic ingredients and local raw honey, they are kid-friendly and eco-friendly. Erin's Elderberries specializes in many products, including cookies, teas, vinaigrette, and food + drink supplements utilizing (healthy) syrups and drink mixers to make the best cocktails, or mocktails in vibrant colors! DIY options are also available – We highly recommend the Linzer Cookie Kit that comes with all dry ingredients and the cookie cutter, too!  The brand's mission is to handcraft the highest quality elderberry at an affordable price, encouraging others to give it a try and add it to their cooking. We made these cookies with the kids help and they turned out perfect! Check out the MamatheFox Instagram page to see a picture of our cookies!
The Starfish Project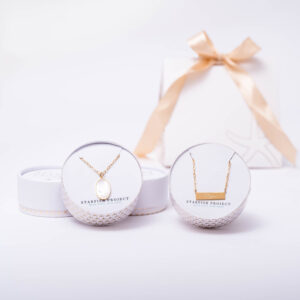 Are you looking to support women this Mother's Day? Starfish Project is a social enterprise with a holistic care program that cares for women escaping human trafficking and exploitation in Asia. At Starfish Project women and girls experience freedom, establish independence and develop careers. They have employed and trained over 160 women and served thousands more through our community outreach. each woman has the opportunity to join our training program with classes in computer, literacy, math, life skills and health. Every woman has the opportunity to earn certification in Microsoft Word and Excel. Depending on her interests and her personal growth plan, she can choose to pursue additional training in English, entrepreneurship, accounting, photography, graphic design and even banking. The goal of their training program is to offer the women of Starfish the freedom to choose a career path they are passionate about and can be proud of. Take a look at their website and the Mother's Day Lookbook. This Mother's Day MamatheFox will be sporting a new necklace from Starfish Project along with her daughter.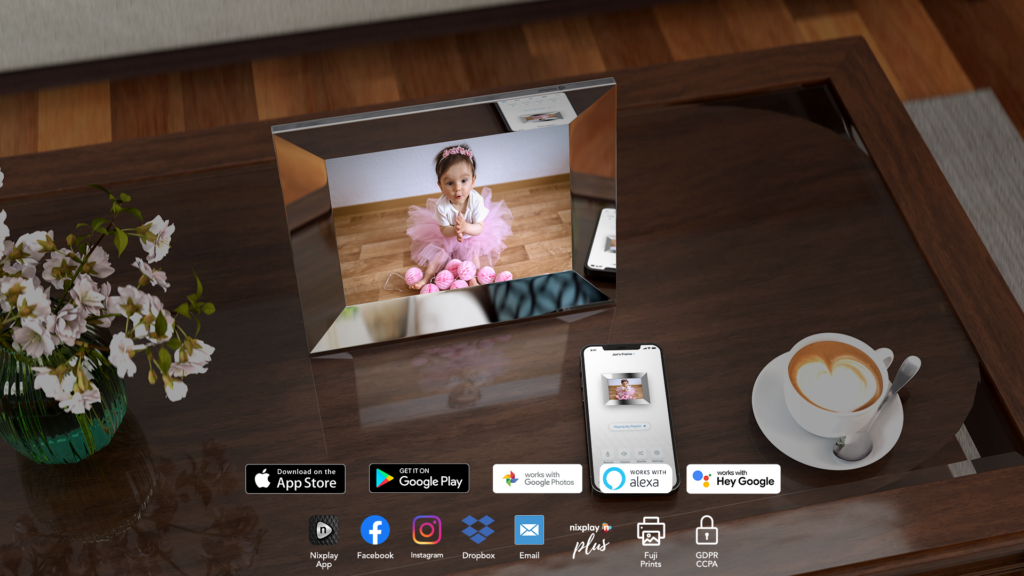 Nixplay Smart Digital Picture Frame
In a world of technology I love when we find tools to make life not only better but happier. Gift the mom in your life a Nixplay Smart Digital Picture Frame – she will be filled with joy and appreciation. This digital frame allows you to email photos to it which it will then display on the screen. This is perfect for out of town grandparents who want to see all the photos you capture on your cell. Many don't use Facebook or other social apps so they don't get to see the photos you share there. This frame allows then to see all the images you want them to see. It is easy to use and has simple features to allow for a stress-free usage. Nixplay auto adjusts to portrait or landscape placement. It uses motion sensor turns the frame on/off automatically. The Nixplay App for iOS and Android gives you full control over your frame. Connect to Google Photos to ensure your frame is always up to date. As a bonus, this particular Nixplay can also use Dropbox, Facebook and Instagram also supported from the Nixplay website.
Plant kits delivered straight to your door, sounds like a dream, right? These packaged plants are the perfect way to start a new garden and learn about sustainability. The Education Kits that Leaf'd offers are such a cool, innovative resource for someone with gardening goals. Online lessons teach people how to successfully grow vegetables and herbs all on their own. Step by step instructions are sent with the kits and then the online curriculum and weekly emails are given for all the tips, how-tos, and growing helpful hints. These plant kits are the next big thing in the gardening world. What a perfect gift for a mom you love.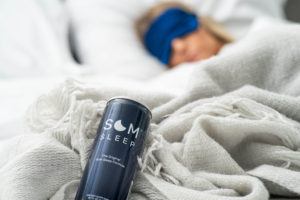 Som Sleep
If you are anything like me, then you know the struggle of falling asleep. I seem to go-go-go all day long. When bedtime creeps up I have a hard time relaxing, making it difficult to fall asleep. I recently started to try Som Sleep, and man is it cool. You simply drink a can (I prefer the sugar-free) 30 minutes before bed. Now when I curl up with my book, I sip on a can of Som Sleep. This way, after 30 minutes of reading time, I am ready to turn that light off and hit the hay. Som Sleep uses a scientifically advanced formula, the Som Stack™, that includes ingredients that are naturally found in your body, a healthy diet, and green tea. These ingredients help promote relaxation and provide your body with nutritional support for healthy sleep patterns. Click the link below to learn more about Som Sleep and how you may benefit from trying it out.
Give the gift of relaxation with Buddha Boards. These reusable boards allow mom to paint mess free. Seriously! Touch your wet brush to the board and watch as the waters dry and then, eventually, disappear. The Buddha Board has a clean, sleek design and can be easily set up and cleaned up. Allow mom to release stress and tap into their creative side with this fun painting tool. There are many different sizes that Buddha Board offers, including a travel board.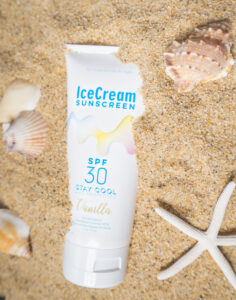 IceCream Sunscreen
IceCream Sunscreen started creating products to make healthy skin protection from the sun a fun and playful thing to do. Whether you are a rockstar soaking up the rays on the beach or just going for casual walks outside or anything in between we have you covered. What stands out to MamatheFox is the amazing smells that IceCream Sunscreen developed. They have Vanilla, Chocolate and Tropical (as well as original) scented lotions. They also offer Lip Balms in the same scent profile.
Budsies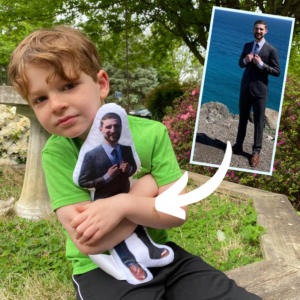 With Budsies you can turn any piece of art or photograph into a stuffed animal. Budsies has a variety of stuffed products you can custom order. From pillows, to puppets and custom shaped designs, you can create the perfect gift for mom this Mothers Day. If she is an animal lover then I would recommend having a stuffy made of her current pets. This can also be a special way to remember your pets after the cross the rainbow bridge. It is great for mothers with kids as they can hug their 'mama on a pillow' at any time they need. When you check out the website take a look at the custom socks. They make a great fun gift for anyone you are shopping for.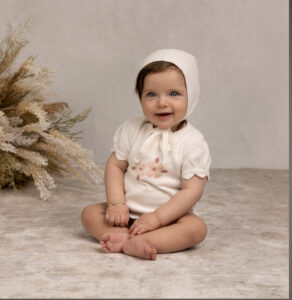 Feltman Brothers
If you are looking for a classic, investment piece for your little one, look no further than Feltman Brothers.  Feltman Brothers provides timeless fashion choices that are high quality with a vintage style.  The timeless look of their clothing choices make for great heirloom pieces to be saved and passed down for your babies to dress their babies someday! These handmade and hand embroidered pieces are beautifully created, providing you with a very high quality product to gift someone special in your life.  Just like the Feltman Brothers company, which was founded in 1916, with proper care these quality, classic baby clothes can be a long lasting gift that will span generations!
Highline Wellness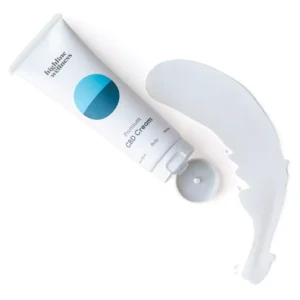 Are you a stressed out mama? Many of us are juggling so many things that we put ourselves last. If this sounds like you, have you looked into CBD? Highline Wellness is a brand that captures the usefulness of CBD. CBD acts as a calming agent to de-stress, relax, and catch up on that good sleep all many busy American moms are missing. Highline Wellness offers a wide variety of CBD products. From capsules and tinctures to gummies and lotions. Ones for sleep and others for daily wellness. Moms with chronic pain like MS search for pain relief. Many people are now adding CBD lotions to their routines. Check out the large span of options Highline Wellness offers at their website linked above.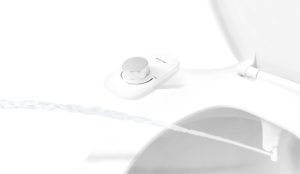 Whisper Bidet
The Whisper Bidet is a slim, easy-to-use and install bidet that fits just under your toilet seat (round or elongated) and draws fresh, clean, water from the water supply behind your toilet (NOT toilet water) so you can feel phenomenally clean! All you need to do it twist knob, rinse clean, dab dry, and you're done! Water is natural and soothing compared to the friction from toilet paper wiping or wet wipes known to dry out skin and causes rashes. They offer a 60-day trial period if you are on the edge of ordering, making it s safe product to try. This is great for new moms who are post-partum and for daily use for the family.