It's easy to get stuck in a design rut when it comes to kids' bedrooms. After all, they're constantly outgrowing clothes, toys, and furniture, and their taste in décor changes almost as quickly.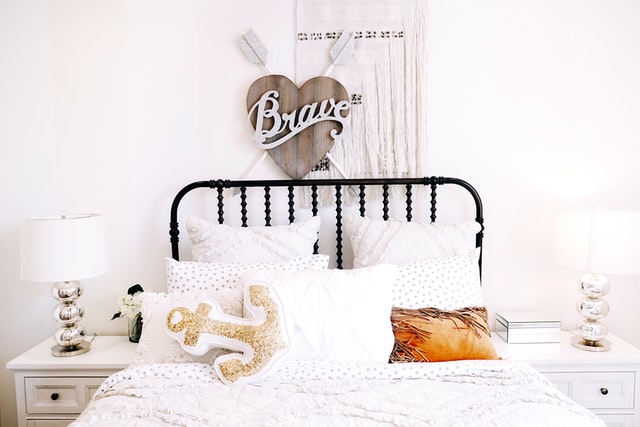 Photo by Josh Hemsley on Unsplash
So if your little one's room is in dire need of an update, here is just the solution: a mini makeover. With just a few simple tweaks, you can transform your child's space into a stylish haven that will grow with them for years to come.
Here Are Some Great Tips On How To Give Your Child's Bedroom A Makeover:
Create A Focal Point
Every room needs a focal point—a spot that visually draws the eye and sets the tone for the rest of the space. A https://mattresstopperjudge.com/best-smart-beds/ bed is usually the best candidate for this role in a child's bedroom. But, to make it really stand out, opt for a statement headboard or frame it with a pair of playful curtains.
Incorporate Fun Colors And Patterns
Kids love color, so don't be afraid to go bold when choosing paint colors and fabrics for their bedroom. Instead, look for eye-catching prints and patterns that will add personality to the space. And don't forget about storage! Colorful baskets and bins are a great way to add both style and function to a child's room.
Bring In Natural Elements
Nothing makes a room feel cozier and inviting than some greenery. Potted plants are an easy way to add life to a child's bedroom, and they can also help purify the air. If you're not much of a green thumb, try using faux plants or flowers instead.
Add Some Personal Touches
One of the best ways to make a child's bedroom feel like their own is to incorporate personal touches. Display their artwork, collectibles, and other treasures prominently in the space. And don't forget about the photos! A few family snapshots or pictures with friends will make your child feel right at home.
Invest In Quality Furniture
While it's important to get furniture that your child will love, it's also important to choose pieces that will stand the test of time. Look for well-made, solid wood furniture that can be passed down from generation to generation. And if you're on a budget, don't forget about thrift stores and yard sales—you can often find hidden gems at a fraction of the cost.
Keep it organized
A child's bedroom should be a haven of peace and relaxation, so it's important to keep it tidy and organized. Encourage your little one to put away their toys after playing, and create a designated spot for everything from clothes to books. Label everything with pictures or words to help your child know where everything goes.
Make it comfortable
From the bedding to the lighting, every element in a child's bedroom should be geared towards comfort. Choose soft, cozy fabrics for the bed and windows, and opt for gentle lighting that won't hurt their eyes. You might also want to include a few personal touches, like a favorite stuffed animal or blanket, to make the space truly feel like home.