Moving into a new home is tricky for a variety of reasons, even when you love the look of the house you're about to call your own. You need to make sure that the house has been painted well, the floors and lawns are cleaned and disinfected and the locks have been changed (maybe with the assistance of reputed firms similar to The Lock Father, for instance) before you finally move in with all your belongings and family members. After that, you've got to unpack everything, call up utility providers, and ultimately just try to get settled as soon as possible.
You may have enlisted the help of several movers to pack and transport your belongings to your new residence. This entire process of packing and unpacking takes so much energy that you could be weary if you don't enlist the assistance of professionals. Contact with several Seattle movers to help you whether you are planning to move to Seattle or from Seattle.
However, even when you dress your new home in exactly the same way you did your old one, sometimes it just doesn't look right! But what can you do in this situation? Well, you need to bring out the home's natural character, and that means it's time to add a bit more style to your home. Don't worry, this is very simple to do using tips like these.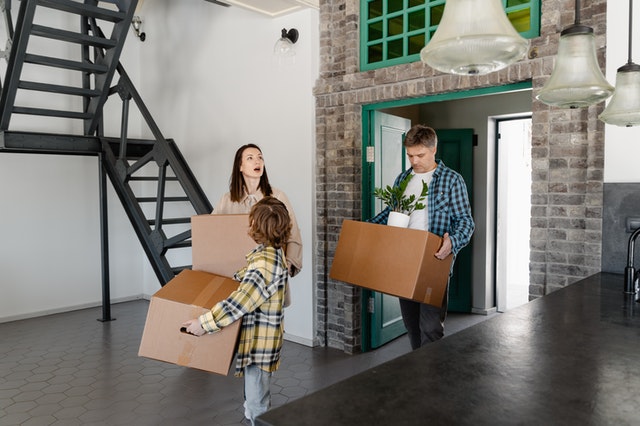 Create Displays
How many sideboards and empty surfaces are in your home? Too many to count? Well it's time to create some displays to sit on them! Whether you've got a load of old books, or items you've inherited from loved ones, or even just a plant and a candle, set them up together. Take inspiration from shop windows and museum cabinets here; small items at the front, big items at the back, and aim for at least 3 different things to look at as a group.
Layer Up Your Floor
Style is all about knowing how colors and patterns work together, and that means it's a good idea to layer up a carpet or two on your floor. Even if you've already got carpet down, or you like the look of hardwood flooring, getting small or circular rugs and placing them slightly off-center to each other will work wonders for your interior look! They'll also be super cozy, so layer them where you're likely to stand or sit with your feet touching the floor. Before you decorate with rugs and carpets, do a thorough inspection of the current flooring and see if it needs fixing up. Or, if you feel like the tiles need a makeover, try to get in touch with Belfast tile shop or similar ones in your vicinity as they might know how to make your house look even better with the new flooring. There's no point in decorating, if the floors are cracked and coming off! If you think they need a good fix-up or replacement altogether, get in touch with a Hardwood Floor Installation Milwaukee company and have this job taken care of first and foremost. A shiny new hardwood floor will be the perfect backdrop for your cozy carpet decor.
Handpick Your Lighting
Lighting is your best friend in your new home. The more you can wield it to highlight areas you're proud of, the better your home is going to look and feel! So turn off the overhead fixture and get more table and standing lamps. Make your home look a lot more intimate with these 'spotlights', and even think about backlighting any and all open cupboards in the kitchen and bathroom.
Use Fresh Flowers Strategically
Flowers make a lovely addition to any home. They're bright, add some color, and help your home to feel more alive with their freshness. So, get some more bouquets around the house. You can buy one or two and split them up into various vases, or you can use them as centerpieces in the rooms that get the most attention. Place a big vase on the dining table, place a small vase in the entryway, etc, and your home will feel a lot more 'lived in'.
Adding a bit more style to your home doesn't need to be hard. Make sure you're adding bit by bit and not going too dramatic, and as a rule, layering items will always add that spot of class you're looking for!