When summer arrives, one of the challenges you'll face is keeping your home as cool as it can be. It might seem like an impossible challenge at times, but there are lots of things you can do to prepare your home for summer better and to keep it as cool as it can be. That's what we're going to talk about today, so keep reading to find out more.
Install an Air Conditioner
In most places where summer heat is too overbearing, it goes without saying that houses have HVAC installed to tackle that heat. However, in case your house doesn't have one, or if you have recently moved into your summer home, this is the first step you may need to take, of course only if your budget allows. In case you opt for it, make sure that you get it installed only by professionals (Read more, if interested) in this field, so as to avoid any costly mistakes.
Let in the Night Air
Letting in the night air is one good way of making sure that your home stays cool when you need it cool most. The last thing you want is the heat keeping you awake at night. By opening the windows, you're not only letting in cold air but also helping to let out the hot air that's been able to build up in the home throughout the day.
Spin Your Ceiling Fan Counter-Clockwise
Not everyone realizes how important it is to change their ceiling fan rotation when summer rolls around. It creates a more appropriate cooling effect that's needed in summer if you change the direction of the fan to counter-clockwise. You should also make sure your ceiling fan is serviced and cleaned so it doesn't break down on you in the middle of the summer.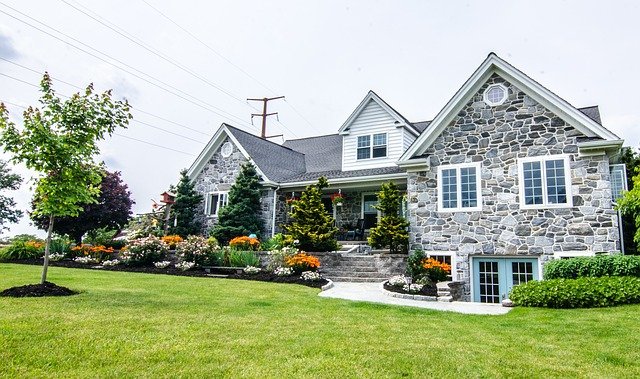 Have the Right Insulation Installed
Having the right insulation in place in your home will also make a big difference. When your home is fully insulated with blown in fiberglass insulation, you'll find that the cold air is kept in and the heat from the outside will be kept at bay. That's exactly what you need to happen when you're looking to keep your home cool for the duration of the summer.
Switch to Cotton Sheets
If you have trouble keeping cool at night, you should switch to cotton sheets. These are much more breathable than other materials and don't trap the warmth as much as other types of bedding materials. Get into the habit of swapping your sheets and bedding materials as the seasons change and you'll find that you have far fewer problems feeling comfortable at night. And in turn, you'll sleep better all year round.
Use Blackout Curtains
Another good way of keeping the heat out of your home involves using blackout curtains. When you use these types of curtains, you find that they block out the light and also block out the heat. When the day is particularly hot and you want to limit the amount of heat able to get in through certain windows, blackout blinds really can help a lot. So it's worth considering them if you haven't done so already.
There are lots of different things you can do to make sure your home is able to offer you everything you need during summer. The last thing you want is an overheated home, and the great thing about many of the ideas above is that they'll also serve your home well when it comes to keeping the heat in during the winter too.