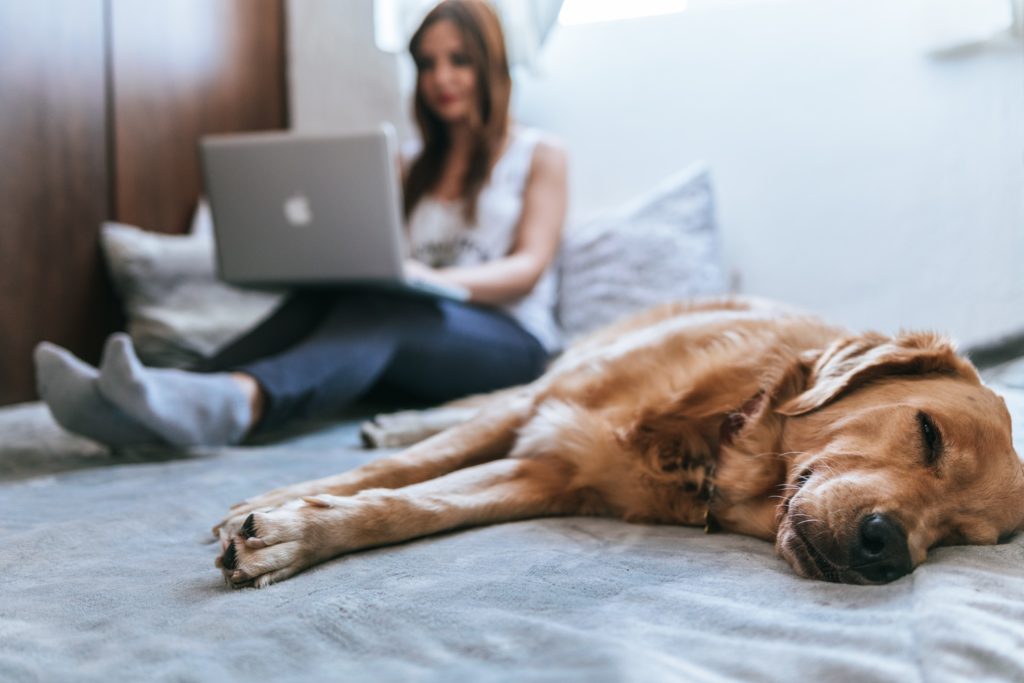 https://unsplash.com/photos/azsk_6IMT3I
Home is where the heart is and it's definitely a place that we should all feel comfortable. But sometimes, you can find that you don't always feel happy there. And it doesn't have to be a huge deal or even something that is overbearing. But there can sometimes be a few bugbears that concern you and stop you from being entirely happy. These things can often relate to the house themselves or even be mental. Either way, you deserve to be happy at home. And the good news is, that there's always going to be things that you can do to turn things around.
Whether you're someone that does tend to suffer with a lot of stress and tension, then this is understandably going to have an effect on how you feel in life in general. But no matter what the source of stress may be, it's safe to say that you deserve to work through it and enjoy your life. This is definitely something that you can do. You just have to know what to look at, what to work on, and the tips and tricks that will help you to make it happen.
Before You Begin
It's okay to have fun with this. Even if you're tired of the décor, feeling a little bored lately, or fed up – it can be fun to try and shake things up a little so that you can really make life feel special. And if you know that you have been feeling a bit down, these tips can help you too! Just make sure that you approach this with the right mindset and aim to enjoy the process. Let's take a look at what you can do!
Create A Routine
First of all, you need to work on your mindset, intentions, and approach to the day. Having a healthy morning routine can work so well for you. The way that you spend that first hour can often set the tone of your day, so spend it well.
Create A System
But then also, you're going to need a system for the home too. When you have a routine for the house, cleaning, getting your groceries and more, it will help you to feel more in control at home. This can also streamline chores and make them easier.
Hire Some Help
If you're overwhelmed and feel like you're always doing things, then you could benefit from hiring some help. Getting a cleaner or a gardener could really help you to keep things going but have more time for yourself.
Get Organized
You'll also benefit from getting organized too. The more your home is kept organized, the more you'll feel content. Because when everything else around you is put together and in its place, then you are going to feel so much calmer yourself.
Spruce Things Up
At this stage, you might want to think about the things you can do to spruce up the place as well. Sometimes, you don't feel happy because you feel like the décor or the look off your home just isn't right. But you can change that by being proactive. Shaking up the décor, even if it takes you a while, and adding things into the home can be just what you need. It can make such a difference to how happy you feel.
Plan Big Projects
At the same time, you might want to think about what you can do to change the house in a bigger way. Do you want to extend or convert some of your unused spaces? Maybe now is the time to do that so that you can completely transform your home and the way that you feel about it. This could be the thing you need to feel so much happier at home too.
Consider Moving
But if you know that you've spruced as much as you can (or doing so won't change anything) and you're not so sure on a big project (or you've done what you can) then maybe moving is best for you? Why not take a look at different properties and MLS listings just to see what's about? Then you can think about starting afresh in a home that you're sure you'll feel much happier in. However, moving to a new place requires so much planning in advance. You may not be able to move everything by yourself and may require some moving services to help you out in the process. But, if moving to a new place gives you more joy, all the hard work will be worthwhile.

Practice More Self-Care
Then, things that are going to help you when it comes to feeling happy in yourself is self-care. If you're not looking after yourself, then you have to try and change that. Putting your own wellness first can really help you here.
Be More Mindful
At the same time, looking to be more mindful every single day can help. Letting yourself get wrapped up in negativity, overthinking the past or worrying about the future can stop you from living your life. This can make such a difference to how you feel every day.
Create A Life For Yourself
Find yourself at home way too much? Maybe you're working too much or you're filling your days with housework? When that's the case, you're going to want to shake that off and think about the idea of building amore of a life for yourself. It's okay to want to be able to fill your life with different plans, doing things and seeing people. Start a new hobby. See more friends. Do what you can and enjoy it.
Suppose you are a big sports fanatic, and your favorite league is happening right now, but you haven't been able to watch a single match because you were too busy. Take some time off! Catch that match, go out and watch it with friends, and maybe even indulge in a bet of betting (which BangTheBook can help you with). You know you will have fun, and it's really important that you unwind once a while. This can make such a difference to your happiness overall.
Final Thoughts
You deserve to be happy at home and it's important for you to try and do everything in your power to make sure that you are. As you can see, this can be something as simple as just working through things to make your home feel beautiful or creating your dream home. But can also be small changes in your lifestyle too. A combination of both can really help towards making you feel so much happier at home.