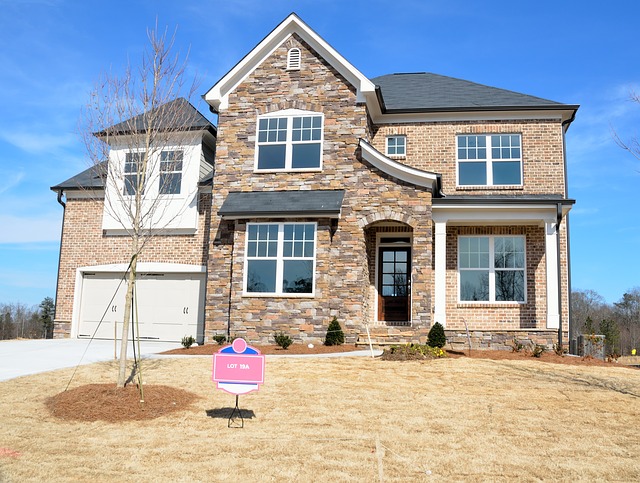 Image Pixabay CC0 License
Whether you are moving states or a new neighborhood, there is no doubt moving house is an emotional time. But once you've sold your home to a new homeowner or company providing We Buy Homes in Lafayette LA services, you've already done the hard part. Deciding to move house in the first place is one of the biggest decisions that you'll ever have to make in your life. Though checking out properties listed on websites like North Gaia can help to make your choice significantly easier, there is still something that will make the moving process hard to bear. Make sure to hire such professionals, and talk to Ship Vehicle customer support before hiring them it will take away half of your stress. However, you have to think about the bigger picture. Just think about the exciting times you will have in your new home once you have completely moved? This is definitely something you should focus your mind on.
Moving home can be incredibly exciting. But if you were to move the things in your home by yourself, without the help of a removal company, it can be all the more stressful. You would have to take into consideration, the transportation aspect, insurance and a lot more. If you want to focus more on the exciting aspects of moving while minimizing the stress, you have come to the right place. In this post, we will talk through how you can reduce the stress involved in moving home, and instead look forward to your fresh start in a new house. Here are the tips that you need to know to take the stress out of moving:
Get to Know Your New Neighborhood
Making the transition to living in an unfamiliar neighborhood can be a daunting prospect. The best thing that you can do to help settle in faster is to visit your new area a much as you can to familiarize yourself with your new home's location. Exploring your new area is an excellent way to tackle some of those stressful admin tasks associated with moving, such as figuring out which doctor's office is closest and registering as a patient, and planning your route to work. You will be able to settle into your new location far more easily when you have already found your way around.
Hire a Moving Firm
Hiring a professional moving firm has to be one of the most effective ways to beat the stress of moving. Moving day will run so much smoother when you have professionals handling the process for you. Using their knowledge and experience house removal companies will get your belongings loaded up and on their way to your new home with minimal effort from yourself.
If you want to secure the best house movers, be sure to schedule your moving date with them as soon as you can so that they don't get booked up before you manage to secure a date with them. There are some transport & freight companies adelaide (if that is where you are moving) that provide moving services and can transport your goods and belongings safely over long distances. Make sure to hire such professional, it will take away half of your stress..
Declutter Before You Pack
If there's one thing that sends many people's stress levels sky-high when moving, it's the feeling of being overwhelmed by too much stuff. Realizing just how much stuff you own and wondering how on earth you will pack can create a stressful situation. Before you start panicking about how much you have to do, try and reduce the number of items you take with you to your new house.
Before you even start to pack, you may find it helps to go through your stuff and get rid of anything that you no longer want or need. Decluttering before a move is an excellent way to make it feel like a fresh start on your new home, and most importantly, means that you have less to pack. There's nothing worse than opening up boxes of stuff in your new home and wishing that you hadn't brought it with you as you have nowhere to put it all. If you start decluttering early, you will have plenty of time to ensure that you only take items that you want to your new home.
tart in a new house. Here are the tips that you need to know to take the stress out of moving: