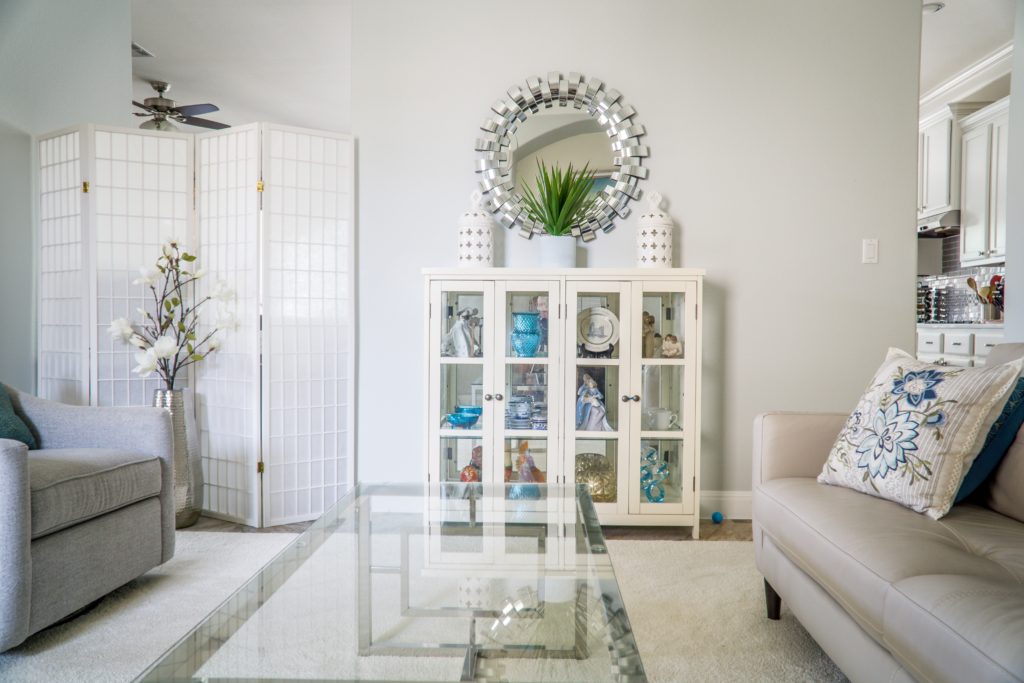 If you are thinking of selling your home, there are multiple factors that require careful consideration before you take the plunge. Selling your home can be a smooth process, but it can also be a rocky one with plenty of stress on the way. The difference between a smooth sale and a bumpy one can be made by lots of different aspects, from the buyer, to your location, the economy and the condition the house is in. Some of these things are out of your control, but one thing you do have control over is the condition of your home before you sell.
There's plenty of work to be done before selling your home, especially if you want to increase its value before putting it on the market. Here are three home updates to get done before you sell!
External Repairs
First thing's first: first impressions matter. When a potential buyer visits your new home, they will form an opinion of your home before they even step through the front door. The exterior of your home doesn't have to be brand new and modern, but at any age or style, it should be clean and in full working order. Here are a few repairs or updates you could make.
Pressure washing the home's exterior with the help of a professional pressure washing contractor in your area. They will be able to get rid of any mold and dirt that has built up over the years. In doing so, it will reveal a fresh and updated look for your home.

Fix any siding issues. This could be particularly important if you have noticed that your siding has taken a bit of a hit over the years. Not only can it look pleasing to the eye, but it will also have practical advantages too.

Fixing any roofing issues. Using a reputable Airdrie roofing company, you can make sure there's no damage that might lower the price of the home.
With all of the chaos, it's easy to overlook the essentials that need to be checked on a regular basis. This carelessness could cost you a lot of money later on when you try to sell your house to someone. Most of the time, buyers tend to hire a home inspector who can prepare a report on the condition of the house, and then only the buyers consider a property. And if your roof, for example, is leaking because you didn't pay attention to it when it needed maintenance, you may even lose the deal. That is why you should probably look into all of the maintenance areas and get them completed as soon as possible. Otherwise, instead of maintenance, you would most likely be required to replace your roof by hiring professionals for Roof Replacement Sunshine Coast.
Neutralizing The Decor
One thing any potential buyer wants is to be able to picture themselves in the home. If they can't see themselves living there, they are unlikely to make an offer. If you have particularly "out-there" taste when it comes to color schemes and furniture, you might be selling yourself short when it comes to putting your house on the market. If the house is too "you" it means it's less likely to come across as "them"!
In order to combat this, you don't need to strip the entire house and change everything. Perhaps neutralize the walls to a simple white color, and perhaps simplify your furniture layout in order to make the space seem like a blank canvas, onto which a new owner can project their own ideas!
Tidying Up The Garden
Finally, if your home has a useful outdoor space of any size, this is bound to increase its property value. The more delightful and beautiful the garden looks, the more attractive the property will be to a potential buyer. Make sure to tidy up any garden clutter, cut the grass and arrange any garden furniture in a presentable manner before showing anybody around your home. Having a garden is a huge bonus – use it to your advantage!
Overall, updating your home by hiring A1 Roofing Company, changing the decor, gardening, etc. before you sell is never a waste of time or money. The more you put into it, the higher value your home becomes. Good luck and happy selling!