When was the last time you felt most relaxed? Just like any other person, your home should be the place that comforts you. But what if it is not? Your home should not be just a location where you live. Instead, it should be a place of retreat where you can feel comfortable. Your home should be the first place you turn to when you want to escape from the chaotic world. But what if it is the leading case of stress which negatively affects your health?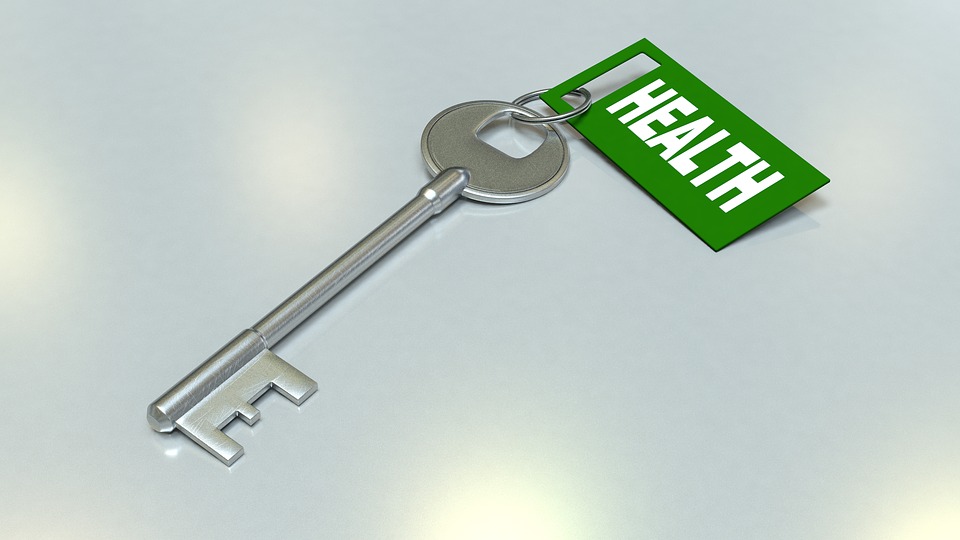 You should work on improving the mood and energy of your home to turn it into a healthier living space. Once you turn your home into a sanctuary, you can then focus more on healing your body, calming your mind, and soothing your soul.
Your home does not need to have the latest set of furniture or equipment. Instead, it should be a sanctuary you can take refuge in when you are looking for some calmness and positivity.
When your home environment is unclean, messy, and unkempt, you can develop a range of physical and health issues such as asthma, stress, and depression. For example, if you have an air conditioner that is not working to its full capacity, you might develop breathing problems. However, if you take help of air handler services in Boise (or wherever you live), you might be able to reduce that problem to an extent!
But what should you do to transform your home into a wellness sanctuary? Here are some key tips you can use.
Natural Light
Avoid staying in dark areas of the house. Dark spaces can negatively affect your mood. It can also affect your ability to make healthy decisions. Instead, get out of the darkness and start embracing the natural light from the sun.
Pull back the curtains every time you wake up to allow light to trickle into your house. You can amplify the amount of natural light in a dark room by strategically placing mirrors that can spread out light and brighten the dark spaces of your room.
You can also use light and warm colors in your house to give the illusion of a brightly lit house. Angle your furniture strategically toward the direction of the light to allow light to reflect from the surfaces and brightening the room. However, it can only happen when the furniture has a light color.
Clean Up the Air
The air inside your home is 2 to 5 times more toxic than the one you breathe outdoors. There are potential causes of air pollution in almost every room in your house. However, there are easy and affordable ways to eliminate the problem.
Some potential causes of indoor air pollution include combustion gases from the kitchen stovetop and allergens such as house dust mites, mold, and pet dander. Old or inadequate air conditioning systems can also degrade the air quality in your home. In the event that your AC is old enough, then you might want to consider an air conditioning replacement since breathing in foul air may result in chest tightness, shortness of breath, sore throat, coughing, or even asthma attacks.
It is also worth considering your roof condition. Leaky or damaged roofs are more likely to increase the humidity levels, leading to the formation and spread of mold spores. Ideally, the best time to replace your roof is in autumn, where the weather is at its most predictable without being too cold. Summer is often too hot, and spring can have unexpected showers! So, it can be a good idea to check your roof for repair needs early, so you can plan replacement work at the best time of the year. 
In severe situations, breathing poor air quality can lead to frequent headaches, bronchitis, and chronic asthma. There are several steps you can take to improve your indoor air quality. You can improve the ventilation of your house by opening the windows to allow fresh air inside and let out the polluted air. In a similar manner, you can clean the air ducts and ventilation system of your home by hiring the services of a duct cleaning company (like DUCTZ of Mid Michigan or the ones in your vicinity). This can ensure that you get a constant supply of fresh air.
You can also make use of an air conditioner, especially during summer. Air conditioners get rid of the air in the atmosphere, together with the small particles and pollen in the air. To increase the efficiency of your air conditioner, use one that comes with a disposable high-efficiency particulate air (HEPA) filter.
Another method you can use to purify the air in your house is by using natural air purifiers such as beeswax candles. Rather than using scented candles that leave behind petroleum-derived gases in the air, use beeswax candles since they ionize the air and neutralize any contaminants.
Create a Healing Space
How would you like to feel when you are at home? Instead of spending too much time decorating your house to look amazing, organize your house in a way that fosters good health. First, identify the space that makes you comfortable. It may be next to a plant, a view from the window, or a sentimental image.
You can then add a comfortable chair in the area and include materials that further enhance calmness such as candles or scented oils. If you're considering using candles as a form of healing, be sure to read the articles on sites such as Candle Obsession to learn more about how they might be useful. The healing space should be quiet and free from anything that does not make you happy.
You can also set the mood using lighting to uplift your moods.
Bring In Nature
You may find different components of nature appealing to your health. For example, plants can help reduce stress and anxiety. They can also help with the purification of indoor air. You should therefore consider adding a few plants indoors.
If you want to create an indoor garden, add plants of different sizes and shapes around the house. You can place them on countertops, in corners, or hung them from the ceiling.
Mix up different plants and distribute them across the various rooms in the house. Depending on your location, you can find local plant delivery services where you can purchase home plants to be delivered to your door.
Not to mention, there are plenty of natural plant aromas that make the environment pleasant. They can enhance your mood and improve your immune system. You can get some indoor plants or used their oils that have a therapeutic effect on various health conditions.
A good example is peppermint oil that helps to reduce mental and physical fatigue and lavender oil that helps you to remain calm.
A Healthy Kitchen
Visual cues play an important role in the design of a wellness kitchen. Ensure that you stock up your fridge and pantry with fresh produce. Reorganize the entire kitchen and ensure that unhealthy foods are out of sight. Only place healthy foods on kitchen countertops.
Ensure that your drinking water is more visible to encourage you to drink water every morning when you get into the kitchen. Ensure that your kitchen is cooking-friendly. You can cultivate an indoor herb garden or stack your shelf with several healthy cookbooks that you can use to draw inspiration.
Stock up your food items more frequently to keep you from eating out and ensure that you prepare your healthy meal.
Summing Up
Transforming your home into your sanctuary can appear to be a lot of work. However, you can achieve the results you are looking for by just making a few slight changes. Every change you make should have a positive impact on your health.
Consider your eye health when setting up the lighting. While artificial lights can also be effective, your first consideration should be natural light. Ensure there is enough airflow in your house. Only then can your home provide you with the relaxation you deserve.