Winter is just around the corner now and you probably already have a checklist of things that you need to handle. But have you considered the changes that you should be making to your home? There are numerous changes you can make that will help you save money, avoid unexpected bills, and ensure that your home is a comfortable place to live during this time of year. If this sounds like you, look into some electric companies in dallas. The last thing you want is to deal with a massive issue with your home during what should be a wonderful time for you and your family. So, let's explore some of the key changes.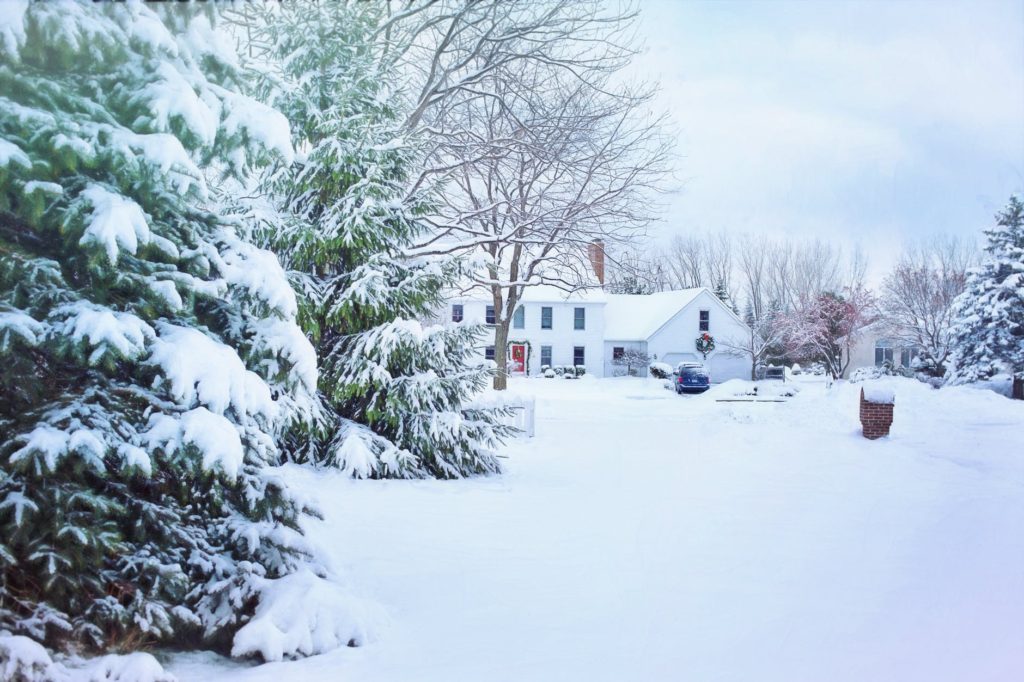 Check Your Heating Systems
You do need to check your heating systems before you head into the winter months. Regardless of whether you have looked for a reputable heat pump manufacturer as your main heating method, or if you use a central heating system like many other homeowners around the world, you still need to make sure they are in fine working condition. Though both work as well as each other, they are known to come into problems, so be sure to get them thoroughly checked out. The last thing that you want is for your heating system to fail in the middle of winter, leaving you with a cold and dreary home. On another hand, if your heating system relies on oil or some kind of fuel, then it would be wise to stock up on a good quantity for the season. You can either visit your local supplier or even visit a website like bondedoil.com or a similar company in order to place an order for delivery to your home. It could definitely put a dampener on your festive spirits. If you are worried about issues with your heating system, you need to call a pro in. They can make sure that there aren't any issues that are about to become a massive problem. This can also turn a replacement into a repair and save you a great deal of money in the process.
The telltale sign that there is an issue with your heating system will be when the energy bills start to rise. If you find that you are suddenly paying a fortune in energy bills, there's likely to be an issue here that you do need to get checked out sooner rather than later.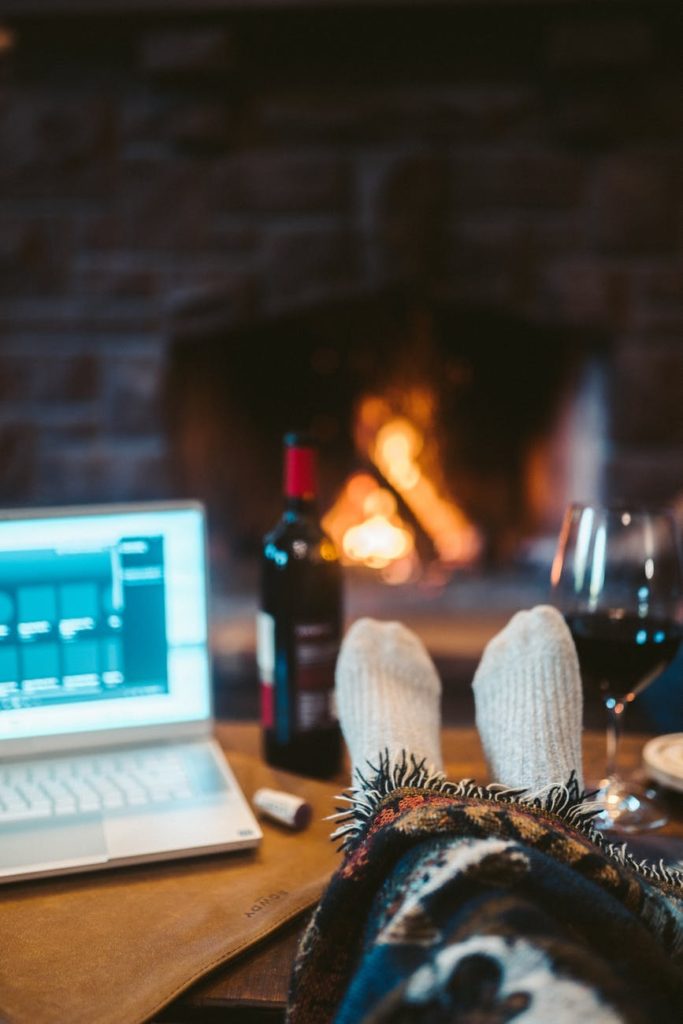 Upgrade The Windows
You might find that there are windows in your home that are blown and the seal has nearly gone completely. If that's the case, they will be letting cold air into your home and warm air out. It's a nightmare situation when the worst of the winter weather kicks in. Not only will your home be cold, but you'll also be attempting to compensate by pushing your thermostat to the max. You can check your windows by running your hand through the air next to them on the inside. If you can feel cold air seeping through, then they may need replacing. A window replacement isn't always cheap but there are businesses on the market that will provide you with a value friendly service. You will need to shop around and do your research to see what type of services are out there for you to use. You can look at businesses like Renewal by Andersen to see how they can help and take a look at their stock to make the right choice.
If you are worried that a replacement like this isn't going to fit into your budget, then you can think about upgrading the curtains instead. You can get thicker curtains that will trap warm air inside your home. Adding multiple layers to your windows can also help including drapes, curtains, and blinds. Essentially, you need to do anything you can to keep the warm air in and the cold air out. Of course, shutting the doors in the room will help here if the air is escaping elsewhere which brings us to the next point.
Fill In The Cracks And Crevices
Most homes do have cracks and crevices in the walls and the roof. You probably won't notice these that much but they can become an issue during winter. While they shouldn't impact the safety of your home, they might be the reason why your home feels unusually cold or damp. Filling cracks in the wall is often a simple DIY job, but for cracked roof tiles, you'll need to visit www.atsroofingdenver.com or a similar roofing website to get your roof fixed pronto before any winter storms roll in. The hardest part of this process is often finding the area in your home that is causing things to feel colder in the first place. A professional can help you target these areas the right way.
Of course, cracks in your walls create another problem. If you do have issues like this, you'll probably notice that through the winter months you see a lot of creepy crawlies. Spiders and other unpleasant little beasties might begin to appear far more frequently. If you want to deal with these, then you need to think about filling in their entrance points. When you do this, you should see that their numbers diminish considerably. If they don't, you might have an issue with an infestation. For that, you're definitely going to want to invest in the services of a skilled exterminator.
Look At The Garden
You should definitely think about your garden before winter arrives. Don't forget through the winter months, you won't have the time or ability to maintain your garden. This means that you think about cutting the grass and looking after your plants now. You can also consider moving any plants that you want to protect inside to a sunroom or conservatory.
Of course, one of the biggest issues that you need to think about with your garden and the surrounding land around your home is permeability. If there is a low level of soil permeability, then water from storms will build upon the surface. This isn't just an aesthetic issue. When the water builds on the surface it also builds underneath the surface. This pushes against the foundations of your home which can cause issues with flooding in areas like the basement. If you are worried about this, then consider speaking to a landscaper. They can help ensure water drains away from your property.
Upgrade Your Security
Now is a great time to consider how you can upgrade your security systems for your home. Be aware that robberies and break-ins do become far more common throughout the winter months. It's fairly obvious why this is the case. During the winter, people are more likely to be away from their homes, visiting friends, and loved ones. If you are planning on leaving your home, you want to make sure that it is protected and remains safe. There are numerous steps that you can explore. For instance, you can think about investing in a CCTV system.
There are some fantastic CCTV systems available for homes. Some of these will allow you to monitor your home remotely. This means that you won't have to worry about ever coming back to your property to find you have been the victim of a robbery. You might also want to consider investing in a modern alarm system, or you should hire locksmith services in your area to help you secure your home. This will ensure that you remain safe if you are in the home when someone attempts to break in. Home alarm systems used to be a nightmare but these days, they are highly advanced. As such, they will only go off if someone does break through an entry point in your property.
Get That Smart Meter
Finally, you might want to think about adding a smart meter to your home. You have probably already had numerous chances to do this but now is the perfect option. With a smart meter, you will be able to find out if there are any things in your home that are making your electricity bill go through the roof. Specifically, what you need to look out for here is tech that is inefficient. This could be appliances in your kitchen or entertainment tech. Once you discover the main problems, you can think about either upgrading or replacing.
We hope this helps you understand some of the best changes that you can make to your property. If you take the right steps here, then you can guarantee that your home is prepared for the worst of the winter weather. You won't have to worry about unexpected costs dragging you down and you can even make sure that your home is going to be safe at a time when properties are often targeted. Remember, you can complete these home changes at any time as long as it's before the snow begins to fall.