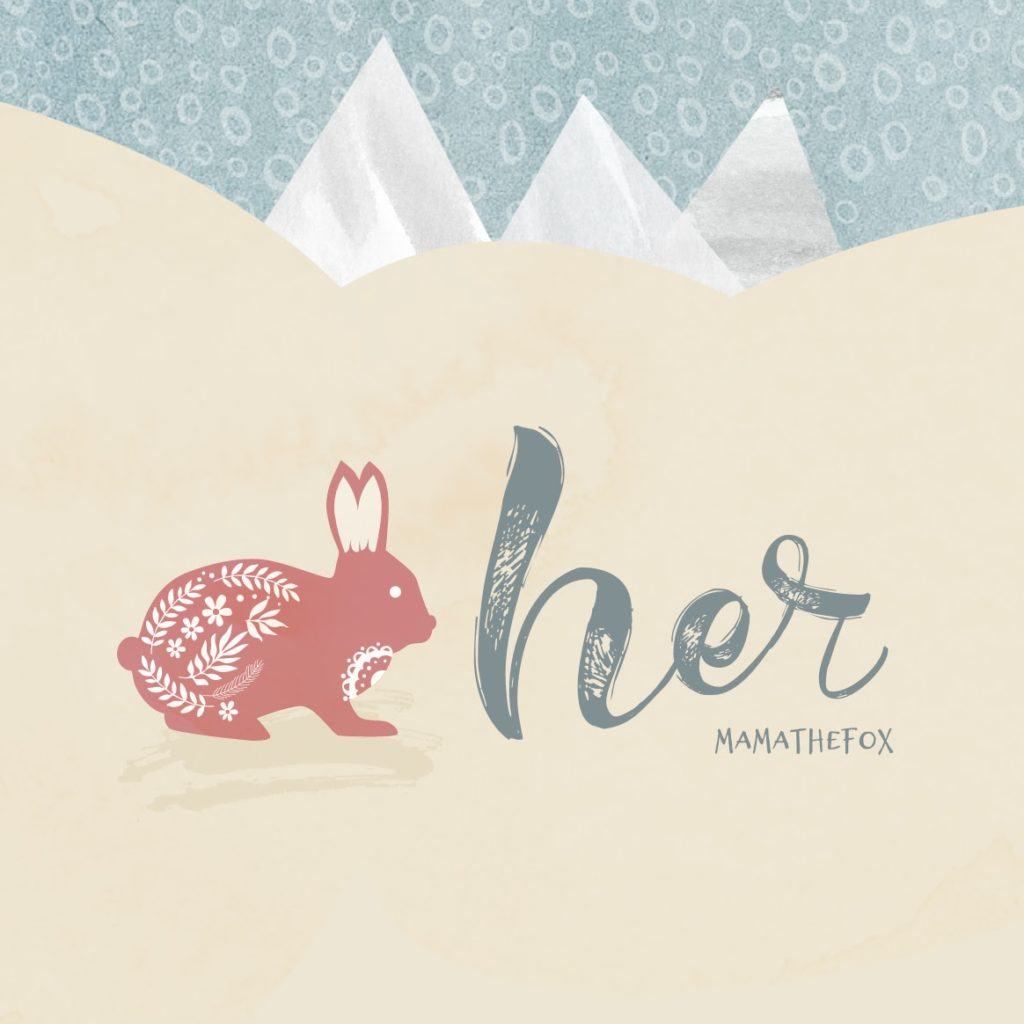 Sunny Bay Eye Mask
If your eyes are causing you discomfort and constantly itching, it's time to start dry eye therapy. The warmth this eye pad provides releases moisture that helps relieve your eyes from the itching and redness that dry eyes can cause. The beads in Sunny Bay masks are the best quality you'll find on the market. That means they are more effective and lasts longer than other leading brand. When you're ready to use the eye mask, simply put it in the microwave for 30 seconds-2 minutes. The perfectly heated padding will provide a relaxing, spa-like experience for your eyes. To clean, simply wash the eye mask with warm water by hand and air dry.
Sunny Bay Neck and Shoulder pad
When you have a day, or week, that drags on…when you feel like you have the weight of the world on your shoulders how to you handle that pain? Mamathefox knows we can always trust in Sunny Bay's therapeutic pain relief products. This uniquely shaped, easy to use shoulder wrap provides hot and cold therapy depending on what fits your needs best. The natural filling holds heat well and can provide hours of relief without any cords or batteries. Letting this soothing and comforting wrap form around your shoulders and neck can help relieve tension and melt stress away. We love this hands-free option as you can move around your home or business without worrying about it falling off or shifting. This versatile product is sure to be a crowd pleaser this holiday season.
Two Sisters Spa – Relaxing Bubble Bath Bombs
Mom's love to have that winddown alone time in the evenings. After a long day of work and taking care of your kids, you just need a reprieve. When I am shopping for new bath bombs I love to browse through Two Sisters Spa for all the fun and new products. Their bombs leave your skin feeling soft and leave us with that lovely relaxed feeling. The 6 most relaxing bath bombs they are are the Ocean Mist, Eucalyptus Spearmint, white Tea & Ginger, Relaxing Lavender, and Oatmeal Milk & Honey. For the women who use bath bombs pretty frequently Two Sisters Spa even offers a subscription savings. Have new bath bombs send weekly or monthly with a discounted rate so you never run out of Two Sisters Spa Bath Bombs. Click the link below to see all the varieties they have to offer.
City Beauty
Who else is tired? All the shopping, the virtual learning, the working from home…it is starting to take it's toll on this mama's skin. This holiday try City Beauty, they are a high end beauty line with all of the essentials you need. It starts with their ground breaking lip products. Being long lasting in color and moisture rich with hyaluronic acid and collagen-supporting peptides, it leaves your lips healthier and more youthful. But thankfully City Beauty did not stop there. Browse through their product line that boasts aging creams, eye repair (yes please!) and body balm. It's not too late to place your orders. Check out City Beauty's lip line, City Lips — which is used by makeup artist for women like Elizabeth Moss.
Sophi
Since my daughter was old enough to sit still for a mani-pedis we started having mom and daughter spa days. I love painting her little nails over girl talk and chocolate milk. As a family that puts emphasis on ingredients and avoiding toxins, I always choose Piggy Paint, all natural kid-friendly nail polish, for my daughter. From years of going all natural, we become very sensitive to fragrances and smelly chemicals so I started using Piggy Paint too. So you can imagine my excitement when Piggy Paint created SOPHi! SOPHi is a safe, non-toxic nail polish collection for health-conscious women. Their advanced water-based formula is free of ALL harsh, smelly chemicals and is virtually odorless. SOPHi has a maximum durability system of Prime+Shine+Seal to prevent chips and scratches. The advanced formula doesn't cause breakage or yellowing of nails. SOPHi is the perfect polish to add glam and SOPHIstication to mom or daughter's stocking this holiday season, or gift one of their beautiful color pallet collections!
Rosepops
Are you looking for something really unique? Something for a girl who has (or at least wants) everything? Rosepops is one of the most amazing gifts you can give this holiday. When you received a Rosepop, it comes in a beautiful custom box that can have the recipiences name on it, along with a custom charm (seasonal options available). When you remove the lid you will instantly smell that amazing fresh rose scent. All the roses for Rosepops come from Ecuador, where the roses are constantly fresh and grown in rich soil. Rosepops treats the flowers so that last for months, not days! The smell stays and the roses stay gorgeous. Now the fun comes, the POP. Simple pull the ribbons in the sides of the box and the roses will rise up, popping out. Now you can display, smell and enjoy the perfect gift for months.
mpix – Custom Photo Blankets
Mothers all seem to agree that we love products with our family's beautiful faces – from mugs and socks to custom foto halskette photo necklaces. Finding a quality brand to accomplish this can be tasking. MamatheFox found the right brand for high quality photo products – mpix. mpix uses expert color gurus that make sure every photograph is printed with exceptional color. Their fast and furious shipping squad that gets orders out the door within 24 hours. The quality you is above any other photo gift brand I have used. MamatheFox suggests getting the moms and grandma's on your list this year a soft, brilliant and cozy blanket with the faces and memories of the family they love. They offer 130 different types of custom blanket templates! So they will have the perfect style for the girl you are making this for. The products are made in the USA and the shipping is FREE for orders over $35. Click the link below to see some of the blanket templets so you can get the ball rolling on making one yourself. Use code mpix2520 for a 25% discount
Vedic Botanicals
Vedic Botanicals offers an array of organic Ayurvedic body care products. From lotions and face creams to oils that soothe muscles and diminish skin problem. Their body care products are made with Ayurvedic herbs. Ayurveda, or herbal medicine based in India, is the world's oldest health care system as it stretches back 5,000 years. Ayurveda aims at balancing the elements in the body and treating the root of the problem. We blend our own lotions, creams, and other topical ointments for a variety of needs. They strive to be as sustainable as they can. Their workshop is 100% solar powered, producing a surplus of energy every month for the rest of the grid. Their packaging is non-plastic and easy to re-use.
Healing Crystals Co. Mindful Breathing Necklace
Have you heard of mindful jewelry? People are starting to love using these necklaces as a way to find peace and calm in our busy lives. Being stuck at home with the Covid-19 pandemic has caused a lot of stress and worry on many households. People are trying to relax and find it hard to do this on their own. Healing Crystals has 4 crystal varieties, Amethyst, Rose Quartz, Black Obsidian and White Jade. This necklace is inspired by an ancient Japanese zen meditation concept known as "blowing zen". By using this necklace to slow your exhalation rate, you can achieve greater levels of relaxation and improved states of mental clarity. These pieces of jewelry can be worn whenever, wherever, allowing you to slow your breath in order to relax and refresh your body and mind on the go. The design of this necklace is patent-pending.
Cultivate What Matters Powersheets
This one year intentional goal planner will allow women to achieve the goals they want to make. Women all over the world have found success using these Powersheets. 12 months to intentionally goal set really helps people to allow their goals to become realities. Seasonal worksheets help refresh and refocus goals each season (winter, spring, summer, fall), and there is goal coaching on every page so that staying on track and being motivated is easier. The planner is absolutely gorgeous and full of beautifully designed pages; stickers are included too. Hard covers and gold corner protectors keep the planner safe from falls; it's durable. The gold coil binding and reinforced interior pocket keep all your necessary pages, notes, and stickers in one spot. This planner is beautiful and any woman on your list will be thrilled to receive it.
Scoria World – Cork Yoga Mats
Scoria is a brand for people who want to break the cycle of trying to look a certain way and to fit into a mold in todays society. We all feel pressure from society to be a certain type of person, a person who may not be truly who you are and how you want to fell. "To play, be silly, express, cry, and fully be who you are in that moment and to allow a safe space for this full experience without thinking of judgement from society.- Scoria" The Scoria Cork mat delivers supreme traction when sweating with no slip. They are backed by natural tree rubber unlike other mats with synthetic TPE/PVC. They grip so well you wont even need a towel. They are naturally anti-microbial causing the cork surface eliminating odor. Best of all for every mat sold, Scoria donates 10 meals to those in need. When you choose to buy Scotia this holiday season, you are helping those who need support.
MyChelle's Refining Sugar Cleanser & Bio-Firm Hydrogel Concentrate
MyChelle focused on creating effective, eco-friendly products that are science-driven and help to get real results for all skin types. Proudly all MyCHELLE products are Vegetarian, Cruelty-free, and Free of Phthalates, Parabens, Petroleum, Sulfates, Ureas, Artificial Fragrances and Colors. The two products MamatheFox is always looking for are 'clean' cleansers and effective skin skincare products. What we love about MyChelle's sugar cleanser is that they use natural sugar. This makes it a multi-tasking cleanser that gently exfoliates surface impurities as it transforms into a creamy, foaming lather that leaves skin feeling smoother, softer and hydrated. Now that we have all had a few kids, we need that extra boost in our skincare routine. I love that they boosted their cleanser with Peptides and plant extracts to reduce the appearance of fine lines and wrinkles. Any mom can agree that this is the type of product we want in our beauty routine. Check out the entire line with the link below – there are so many fun products you'll want to see!
Formè Shoe Shapers
Heals. High heals. Kitten heals. Boots. Booties. Flats. Which are your shoes of choice? So many women love their shoe collections. But, have you got home and get those amazing shoes on only to relies maybe they are too snug. Formè gets us and made a shoe shaper that is going to be a game changer for your shoe collection. It features dual stretching and shaping capabilities. They are made of strong, stiff, impact-resistant thermoplastic polymer and stainless steel, yet lightweight for travel. Their controlled, customizable fit has a patented 7-fold technology, which is clinically proven to relieve footwear pain. Close your eyes and think shoes. Toss in some cute personalized jewelry to double up on the gifting fun. Who comes to mind? Click the link below to order a pair for them before it gets too close to the holidays.
Woodies
Life is better on the beach! And if you can't get to the beach, well pretend you're there! Woodies promotes that carefree laid back feel while keeping you cool and stylish! The classic Each pair is completely unique and has its own wooden striations. The lightweight walnut wood offers a comfortable fit that is durable and sturdy at the same time. The lenses are specially designed so that they are both dark and polarized, offering 100% UVA/UVB protection even in intense lighting conditions. We found these sunglasses to be perfect for a day at the lake or on the boat, especially since they float! These glasses are stylish, durable, and natural. Each pair includes a durable wood display case, a microfiber lens cleaning cloth and a wood guitar pick!
Silverette Nursing Cups
Crafted by silversmiths in Italy, these nursing cups are the perfect give for new moms. Different than any other product on the market, these cups use the healing properties of silver. Silver naturally is antimicrobial, antifungal, antibacterial, and anti-inflammatory. It has the ability to heal and prevent cuts, wounds, cracks, soreness, and infections. These cups are easy to use and comfortable; no additional creams or lotions are needed when using them. After using the cups, Silverette has a recycling program where you can convert them into a charm. In so doing women can remember the special time and bond they had while breastfeeding their kid(s).
Guru Nanda – Aromatherapy Essential Oil Starter Kit
Aromatherapy has really blossomed in the the past few years. There are so many brands that it can get overwhelming. If you have been thinking about trying one out or gifting one to a friend you may have been curbed by the price. The diffuser and the oils can add up. Guru Nanda has a perfect starter set at a low price point. It includes our popular essential oils- Tranquility, Breathe Easy, Immunity, Relaxation, Harmony and Calming Sleep. Our honeycomb diffuser provides whisper-quiet aromatherapy experience. The diffuser has 7 adjustable color-changing LED lights, it can be used as a night lamp. It has an auto-shutoff feature to prevent overheating. Their diffuser oils are GCMS certified, pure and verified therapeutic-grade. See more about this kit with the link below.
Starling Skincare's Solutions – Wellness Gift Set
Women love to get gift sets. That is why you see so many of them available . But how do you find one made includes quality products, not just a bunch of junk? By reading this guide you are doing you research, and it pays off. If you want to give someone a gift set, give her one from Starling Skincare Solutions. One of the founders, Lisa, had chronic immune deficiencies, sensitive skin, and numerous food allergies. The co-founder, Nathalie, faced her own allergy struggles with chemicals. Both experienced highly sensitized skin and were prone to chronic eczema and dermatitis. Neither Lisa nor Nathalie were able to find suitable skincare for their needs – even in the clean beauty space. Frustrated and desperate to use quality skincare that met their clean standards, Lisa and Nathalie decided to create their own products and started Starling Skincare. Starling addresses the needs of sensitive and allergenic skin with non-toxic, solution-focused products that work to build healthy skin. They have a huge variety of products for women, children and families. Use the link below to see all they have to offer.
Ziri Skin Care
Siri, meaning moonlight, is an all-natural skin and hair products made from the finest ingredients from Morocco. Their goal is to enrich your daily beauty routine with organic and luxurious ingredients. Formulas are made with age-old processes while still taking an ethical approach to business. Some favorite products that would be perfect for this holiday season is the Moroccan Red Clay Mask and Organ Oil. The Moroccan Red Clay mask absorb both sebum and excess oil. The Moroccan red clay impacts the appearance and overall health of your skin, restoring skin elasticity and evening out skin tones. The organic Argan oil is derived from the Argan tree from Morocco. It has the ability to moisturize and renew skin, minimize stretch marks and scars, and reduce hair breakage and frizz. This powerful all natural oil has the power to restore and renew your daily beauty routine. Ziri promotes trust in an ethical company, confidence in loving yourself, and enlightenment in living a healthy lifestyle.
KungFu Apothecary Facial Tool Set
"Significantly enhance your appearance and most importantly your state of mind" with KungFul Apothecary. Owner Amanda, was sparked and fascinated with traditional Chinese Medicine while living in China. She saw the connection to health, beauty, and wellness and wanted to share these traditional methods. The complete facial tool set is the perfect start to creating a healthy, natural beauty routine. The tool set includes three mane tools from Kungfu Apothecary; facial roller, gua sha, and eye wand. The gua she is an effective tool for lifting, toning, and plumping the face. When used daily it can help diminish fine lines and stimulate collagen. The Eye Wand is used to improve overall health while massaging the skin and acupressure points in the body. This tool can also be used to relieve tension in the temple and at certain acupressure points on the hands, feet, back and neck and promoting lymphatic drainage. The facial roller boosts blood circulation, reduced under eye swelling, and helps product absorption. It is known for its stabilizing and grounding effect, making it an excellent roller for reigning in scattered energies. The complete facial tool set can be purchased in three different crystal; Amethyst, White Jade, or Black Obsidian. Each tool is unique and may have slight variations due to the organic nature of the stone to meet your own unique needs.
Gracefully Made Personalized Necklace
Give her a timeless gift to cherish forever with Gracefully Made jewelry; jewelry created to celebrate, remember, or flaunt. We particularly love this dainty hand made custom necklace. This personalized name and birthstone piece is perfect for any women who takes pride in the next generation of her family. Choose from gold, rose gold, or silver to match the style of your loved one. Then customize with scripted name bars and coordinating birth stones. Gracefully Made Jewelry is a personalized jewelry studio creating pieces one will treasure forever.
Bangle & Babe
These bracelet key rings help women juggle anything they need. When fumbling and trying to find keys, lots of time is wasted. This key ring is designed to slip onto the wrist very easily so it can be taken off quickly and not be lost. Not only does the key ring slid onto the wrist, it is flexible enough to fit into a pocket or bag. Lots of colors are available, all super cute and trendy. The food-grade, silicone material can be quickly and easily sanitized, which is very important in this day in age. Made in Texas and assembled at the time of purchase, this company is small – we love supporting small businesses! Connected to the bangle is a clasp that allows keys to connect to it. These clasps are available in four different metal finishes, all super cute and giving the bangle a personalized touch. These stylish and functional bangles offers free hands when doing anything!
Crated With Love
Being in the heat of a pandemic can really but the stop to a lot of plans. One of the things this Mama misses are date nights out with my husband. We would make it a point to, at least once per month, go on a kid free date. Now that we found Crated With Love we are able to have special dates in the comfort of our own home. You can buy a one time crate, but it is smartest to sign up for the monthly box. Each box contains all you need for a super fun time. It needs no preparation, so you can open the Crated with Love together and see what it contains together. At only $39.99 per box it is a huge savings compared to dining out, a trip to the theater and a the cost of getting a babysitter. Check out their site for some of the current boxes.
Isabelle Grace Jewelry
The custom jewelry created by Isabelle Grace Jewelry is designed to be a keepsake. Timeless style and enduring quality is what sets this brand apart from others. Handmade in Massachusetts, the designs and materials are expertly crafted. The beautifully, personalized gifts include charms, initials, and semiprecious stones to create one-of-a-kind pieces. They also sell a beautiful collection of everyday wear, that is simple, yet unique. Their Letter Bean Bracelet is such a perfect gift that adds a personalized touch. The marbled white beads are matched beautifully with the initial charm that is silver, gold, or rose gold. Isabelle Grace Jewelry is the perfect gift for friends and loved ones this holiday season.
Nursing Bra Express
Early on in pregnancy, it becomes apparent how necessary supportive and well-made undergarments are for a mama's ever-changing body. This need continues well into the 4th trimester, as our bodies continue to evolve and respond to meet the needs of our fresh, precious newborns. Nursing Bra Express is ready to support new mama's! With their line of maternity nursing bras, breastfeeding clothes, maternity & postpartum shapewear, & breastfeeding accessories, there is no breastfeeding garment need that they have left uncovered! Click the link below to shop their line of fantastic products!
Lansinoh Smartpump 2.0: Double Electric Breast Pump
As the details of the newborn days become hazy with our days and nights blending together, any smart products that multitask for me are welcome in my home! The Lansinoh Smartpump 2.0 is definitely one of those products, providing new nursing mama's with a breast pump, but also so much more! This hospital strength breast pump has been uniquely designed to connect via Bluetooth to your phone allowing you to track your pumping sessions digitally on the Lasinoh Baby 2.0 App. The app provides moms with a setup guide tutorial that even walks you through finding the correct flange size for your breast. Not only will the app record your breastfeeding sessions, but Lansinoh has also thoughtfully designed the app to include the ability to log your time spent breastfeeding, the amount of water that mama has consumed that day, and tracking diaper changes. This customizable and quiet pump takes the mental load off of your plate so that you have more time and focus to share with your little one!
Lansinoh Organic Nipple Balm
With each year that passes, I find myself getting a little "crunchier" as I look through my beauty products wondering about all of the unpronounceable ingredients and whether they are truly necessary. Entering this new season of motherhood has only upped my guard around skin and beauty care as I want to protect the little life growing inside of me, providing her with only the best of what she needs. When I first glanced through the ingredients of Lansinoh Organic Nipple Balm, my mama heart was relieved to find it was filled with certified organic ingredients that I actually recognized. Lansinoh has thoughtfully designed their Organic Nipple Balm to be made with plant-based, fragrance-free ingredients that are safe for both mom and baby and won't need to be removed from the breast before feeding. Additionally, the multi-use balm can be used throughout pregnancy to help mama with the dryness that comes with stretching skin in that final trimester. A thoughtful gift for any mama-to-be!
UpSpring Shrinkx Belly Bamboo Charcoal Postpartum Belly Band
With care and love, mama's put so much time and effort into the joy of preparing their homes, hearts and bodies to bring a baby into the world. We freeze meals ahead of time, prepare a nursery, take prenatal vitamins and do yoga, all with the hopes of providing the absolute best environment and care for our little ones. However, in the hustle and bustle of welcoming a new one into the world, mama's needs are sometimes overlooked as we forget the major recovery that can be involved in delivering a child. The UpSpring Shrinkx Belly Support Wrap is a product that can easily be purchased ahead of time and worn during postpartum recovery to aid mama's body in healing. This adjustable wrap is antibacterial and provides moisture-wicking to keep moms midsection comfortable. The Bamboo charcoal fiber wrap promotes many healing benefits including: supporting core abdominal muscles, reducing swelling, inflammation and bloating, supporting lower back, and increasing circulation. Additionally, the UpSpring Belly Band can be worn after c-section or vaginal delivery. An easy, hands-free way to care for your postpartum body throughout the day without taking time away from your precious newborn!
UpSpring Milkscreen Test Strips
As a first time mom, breastfeeding is totally new to me. The learning curve is huge and I am thrilled to find any product that can alleviate some of the questions and unknowns in my mind! The UpSpring Milkscreen Test Strips get rid of that time old question of whether alcohol is okay to be consumed moderately while breastfeeding by providing mama with test strips that will quickly let her know if alcohol was detected in her breastmilk. The easy to use strips provide you with results in just 2 minutes so mama can enjoy that long awaited cocktail while knowing that the breastmilk she is giving her little one is free from the alcohol she has consumed. This practical gift frees a new mama's mind to enjoy her beverage of choice without all of the guess work!
Roolee
During the maternity and nursing seasons of life, finding functional clothes that are also comfortable and can grow with your ever changing body is no easy task. Oh, you also wanted to look stylish and actually enjoy the clothes you're wearing? Some might say this is too tall an order for maternity and nursing wear, but Roolee has a fresh take on looks that you will truly love to wear in their Roolee Mom line! From hidden pockets in garments that provide easy breastfeeding access to cute dresses that can easily flex in sizes, Roolee provides moms with dressing options that bring style and function to a season of life that can sometimes leave us feeling frumpy and, well…large. Their brand doesn't stop there, as they've expanded from clothing to include accessories, kids clothes, mommy & me matching outfits (*swoon!*) and even kitchen and home decor items. All of their products provide an exciting and unique style, paired with classic elements that will keep them feeling timeless and fresh in your wardrobe and home for years to come!
Public Goods
From their creatively designed sugarcane bottles to the tree they plant to offset every shipment, sustainability is thoughtfully weaved throughout the working and products of Public Goods. Their line of bath towels, hand towels and washcloths are all made from 100% organic Turkish cotton, providing a naturally soft, comfortable towel that is also highly absorbent. You can breathe easy knowing that your towels are free from plastic fibers, GMO fabric, synthetic pesticides, fertilizers and are also biodegradable, making them the environmentally friendly choice. Public Goods offers shoppers a yearly membership to help keep costs low while providing quality, sustainable goods. They carry almost anything you could think of, from vitamins and personal care items to pet and cleaning supplies, providing their members with a one-stop, simple & sustainable shopping alternative.
Peepers
This year more than ever I have been enjoying the comforts and convenience of online shopping. It's so effortless to hunt for deals from the comfort of my home in my PJ's – just a few clicks and I'm done! But there are some things that are certainly harder to shop for without trying them on first and eyewear is definitely on that list. Peepers has caught my attention with their unique selection of eyewear that includes a "Virtual Try On" button for select styles. So convenient to see how new frames fit my face just by using the camera on my tablet! From blue light blocking glasses and readers to sunglasses, Peepers has a stylish selection of affordable eyewear that makes shopping for shades a breeze…even when shopping from home!