As people continue to stay home due to COVID-19, now is a great time to give your backyard a fresh look or upgrade so that you can maximize your time outside this fall before the cold winter months arrive. Below are some great ways to transform your backyard into a relaxing and inviting space that you can enjoy all fall: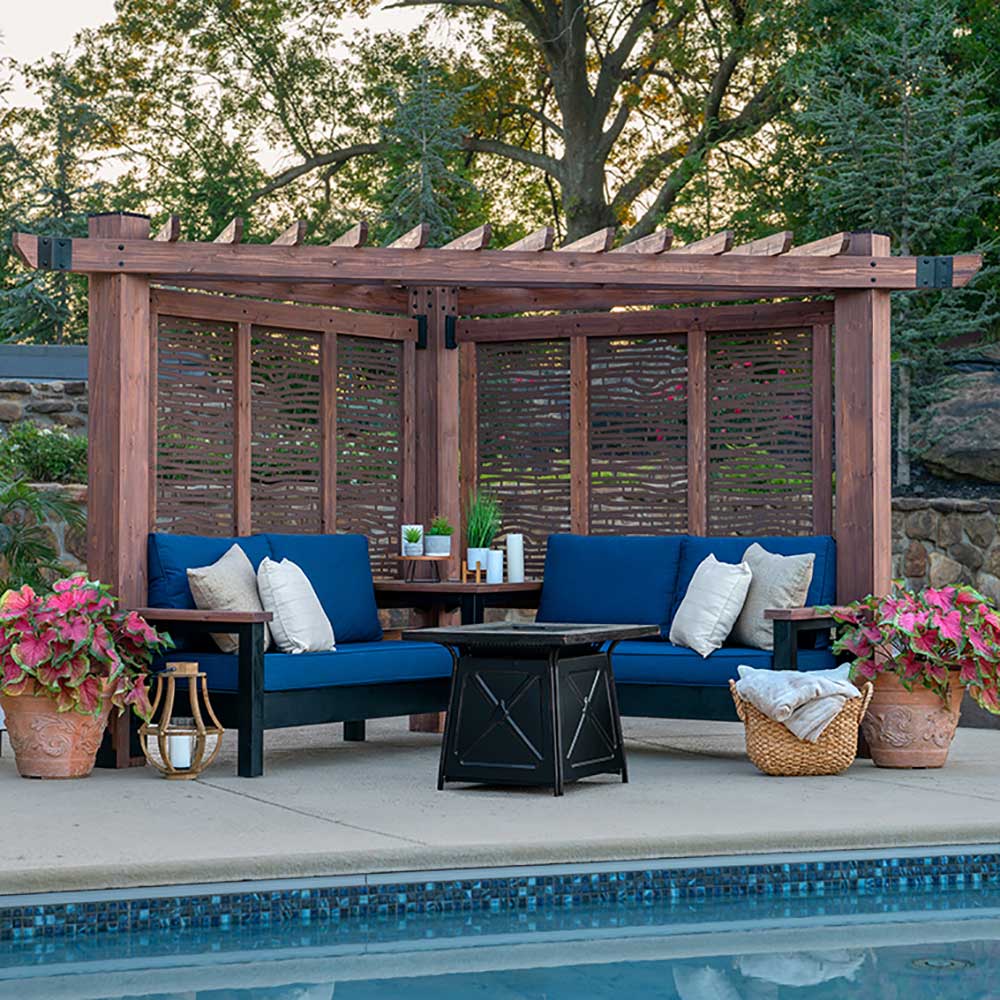 Find Furniture that Fits Your Space and Lifestyle
If you have been considering upgrading your furniture outside, it is a great time to do it. With the end of the summer season upon us, there are many companies offering sales on furniture. It is an expensive investment and one of the things I have learned is that cheap furniture may end up costing you more in the long run. Find and select furniture made of durable materials that will withstand the elements. I have been eyeing this gorgeous new all-in-one structure from Backyard Discovery. Their Cabana Pergola can be placed anywhere in a yard or on a deck/patio based on the unique design and there is even an option to get it delivered with furniture covered with durable Sunbrella material. They are offering my readers a limited time, exclusive code for $600 off any order now through September 30 – just use code Mamathefox at checkout.
Consider Adding Color
You may have seen my last post about adding a vibrant garden to your backyard, but as we head into the fall months, it is a perfect time to cozy up your backyard with warm colors and plantings that can withstand the elements. Chrysanthemums, celosia, flowering kale and dianthus are all excellent choices to create a cushion of color in festive shades of red, orange, purple and deep green. Some are perfect for potted table décor while others are great to border walkways or seating areas.
Create Privacy
Wide open yards are coveted for a lot of reasons, but not ideal when it comes to privacy. Creating a more intimate space allows for greater relaxation and there are plenty of ways to do this. You may already have a high fence or screened in porch, but if not, you can simply hire a fencing Brisbane company, add large planters or plant taller hedges. This will not only make you feel safer form prying eyes but will also improve your security as a high fence can prevent a burgular from accessing your backyard. You can add curtains to porches or balconies for added privacy in small spaces. A pergola is a great add for shade as well as a cozier setting.
Add a Fire Pit or Fire Table
Adding a fire table creates ambiance and function. Whether enjoying an evening cocktail or making S'mores with the kids, fire pits and tables are perfect to extend the life of your backyard as we head into cooler fall nights. There are so many options and sizes for gas fire tables nowadays you can add one to almost any space.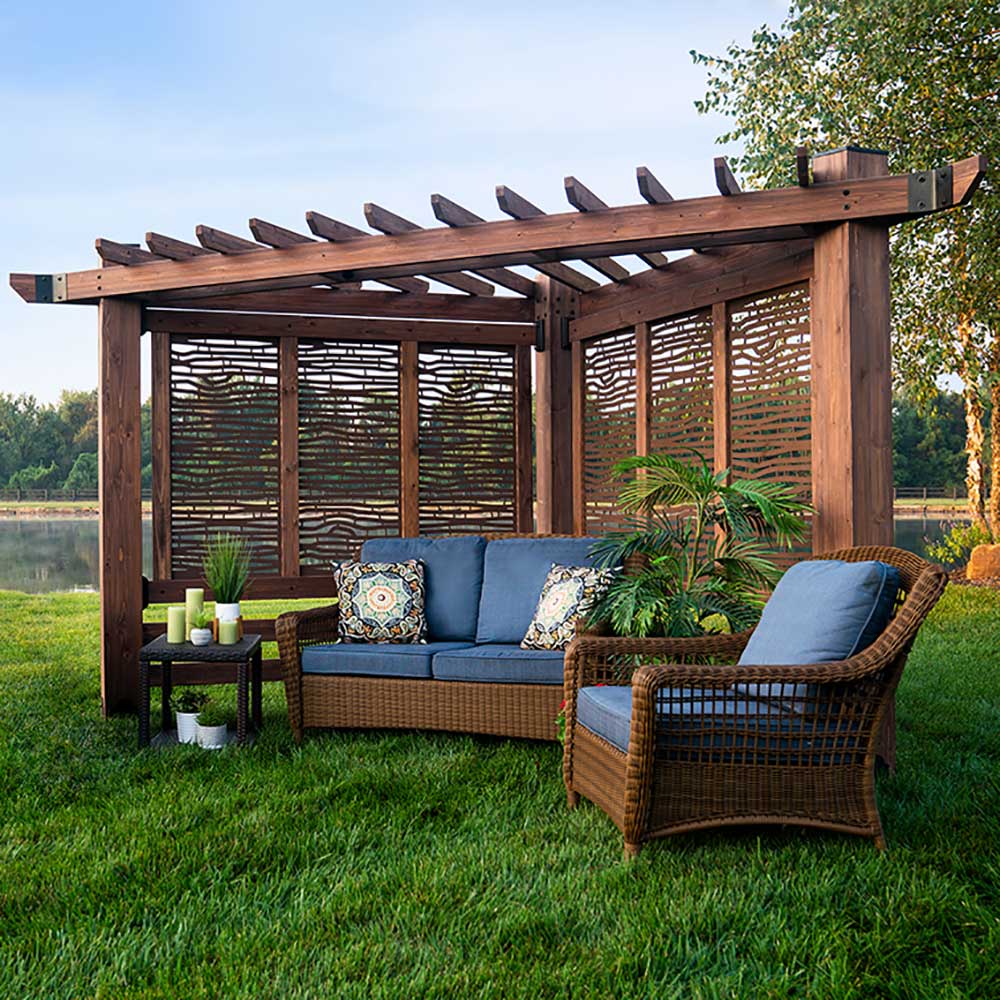 Lighting
I am a big fan of creating a warm lit space in your backyard. Lighting helps set the mood in any space, especially outside. Creating well-lit backyards, porches, balconies or landscape lighting helps create a comfortable, stylish, safe and well-lit space that is an extension of your home. A quick and easy way to add lighting is to hang string lights overhead. I love the idea of stringing lights to the Cabana Pergola I mentioned before and adding a few table lanterns in front. Solar pathway lights are a nice touch for the front walkway of your home and you can add a warm glow to seating areas by adding candle lanterns.