So you've just moved into a new home using a mover like this bee cave tx mover and it all went swimmingly. When you move into a new home with your family, it can be for a few reasons. You might have moved to somewhere bigger than your previous home, so there's more space. You might be looking at brick homes in a nicer neighborhood, or maybe you're relocating due to work or school. No matter why you've moved, it's time to set about making your new home work for your family. You have the chance to try and perfect it and meet all of your needs, for both adults and children. There are plenty of things you can do to create the perfect family home, including making both big and small changes.
Plan Common Areas with Everyone in Mind
The shared areas in your home should be suitable for the whole family. Gone are the days when you might have a room that you save for guests or special occasions. Instead, the kids might do their homework at the kitchen table, and you want everyone to feel comfortable lounging in the living room. When you're thinking about how to design and furnish your home, you should consider how everyone in the family wants to use it. That might include parents and children, and perhaps pets, or maybe even grandparents in a multi-generational home.
For example, in the living room, you will want there to be space for everyone to sit down. You might choose some different seating at various levels so that there's a sofa but also some lower seating options for children. If you regularly have guests spend time with you, consider how you might expand your seating options, so people don't have to sit on the floor. Footstools or pouffes can be turned into seating, or you might have a modular sofa that you can reconfigure. Keep in mind that furniture that you're worried about damaging isn't likely to be a good idea if you have children or pets.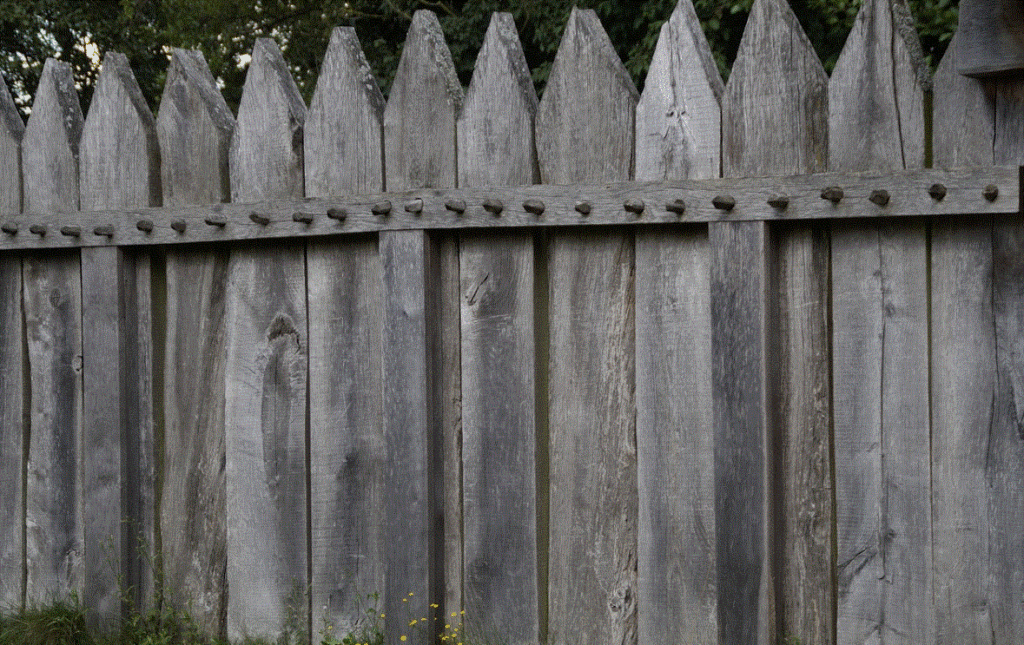 Image from Pixabay – CC0 License
Create Privacy In and Around Your Home
Privacy in the home is a right that everyone should have, and it's important for your family to create private spaces. Not only should you have privacy from the outside world, but each member of your family should have their own (age-appropriate) privacy too. If you want to create privacy in your new home, you might start outdoors. A fence around your property or around your yard can stop people from looking in, and allow you to enjoy your outdoor space as you like. It can also keep prying eyes from seeing in through lower windows. An alternative to a fence might be some hedges, bushes or trees.
Inside, you can create privacy by addressing your windows. The right window dressings will increase the privacy in your home, and some types can still let lots of natural light in during the day. It's also a good idea to think about acoustic insulation. You may not want people from outside to hear what's happening in your home and, likewise, you probably don't want to hear sound from outdoors. Think about how you can create privacy for each member of your family too. Even the dog deserves a space to go where no one else will disturb them.
Keep the Family Connected
Your family will often be home at the same time but doing different things. However, just because you're not interacting directly, it doesn't mean you have to be separated. Sometimes it's even necessary that you're not in completely different spaces. You might want to be able to watch the kids from the kitchen while you make dinner and they play. Keeping your family connected might not always be possible with how your home is currently set up. It could be a good idea to consider remodeling in some ways. However, it could also just be a matter of how you use the different rooms and spaces that you have available.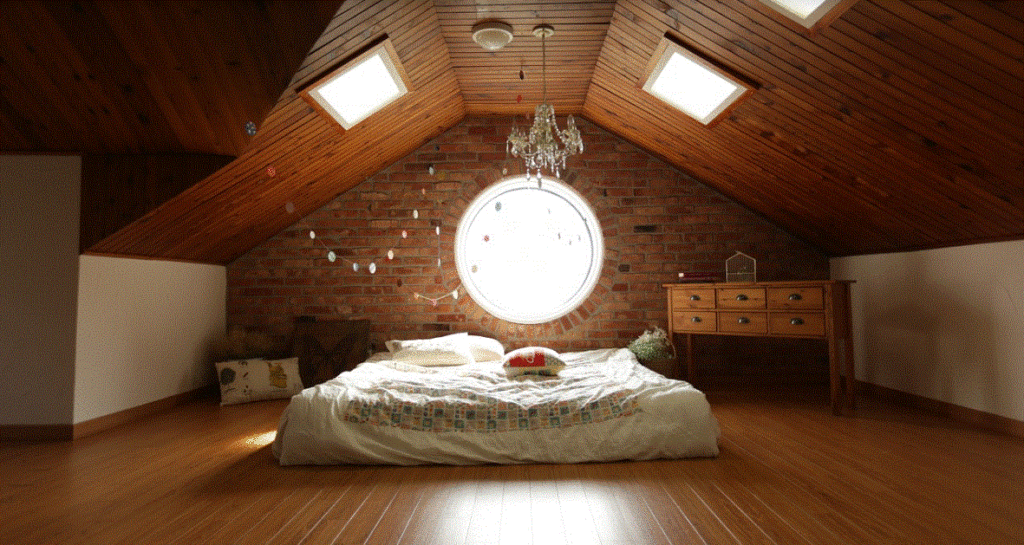 Image from Pixabay – CC0 License
Get the Kids Involved
Your home is for the whole family, so it makes sense to get your children involved with how everything is set up. You might not let them have the final say on what the dining room looks like, but you can definitely let them make choices about their bedrooms and their own spaces. You can also ask them about what other things they would like around the house and consider their opinions, even if you ultimately don't take them into account. It can be fun to design your home together as a family, and it's only fair that the kids get to make decisions about their own rooms.
Make Your Bedroom an Adult Sanctuary
Although you might let your children choose how to decorate their own rooms, you definitely don't want them to take over yours. Once they're a certain age, you'd much prefer if they stay in their own bedrooms, rather than constantly coming into yours. Your bedroom can be an adult sanctuary, where no children are allowed – except maybe on lazy Saturday mornings or after a nightmare. It might have been a while since you last allowed yourself to update your bedroom. After moving home, it could be a good chance to get a new king size bed and really make your bedroom special. Your bedroom is your space, giving you somewhere to relax, spend time as a couple if you have a partner, and enjoy some time without the kids.
Plan Perfect Storage
Plenty of storage is vital for any family home. Even a small family can have a lot of stuff, which is often difficult to keep organized. When you move into a new home, you have the chance to plan storage that meets the needs of your family. This can mean different things to different families. You can think about how you use your home and maybe the ways in which your family tends to make messes. Tidying up will make your home more spacious. When you have the right storage for your needs, it can make it easier to keep your home tidy and put things away as you go.
Create a Family-friendly Outdoor Space
The outdoor space that you have can be a fantastic place to spend time as a family. As well as somewhere for your kids to play, it can also be an area where you can create an outdoor living space. A lawn can provide the best place for children to play, and it's good if you have a dog too. You might also want to add playground equipment or other fun things to your backyard. An outdoor living space could be a patio or deck, which gives you somewhere to eat, socialize and perhaps also cook. A house may already have a deck, but if it is in a poor state, you might try contacting a company like DeckSeal or a similar one near you for deck repair and maintenance.
Make Space in the Bathroom
The bathroom can be a point of contention in any family home, especially if you only have one. Hopefully, you have enough bathroom space for the whole family, but there are still things that you might want to do to make sure your bathroom space works for everyone. If you have elderly folks in your home, for example, they may not want to bathe in cold water, or the tiles may be too cold for their feet. In such instances, you might want to consider getting an underfloor heating mat from a firm like Wetrooms Design. These mats could keep the space warm enough for them to relax and enjoy their bath time.
Getting organized in the bathroom can really help you to make the most of the space that you have available. When you have several people's bathroom essentials that all need to be kept in the same room, some organizers can really help you to prevent the bathroom from being a mess all the time. Have a look at Plumb World, their latest article on bathroom storage is full of tips.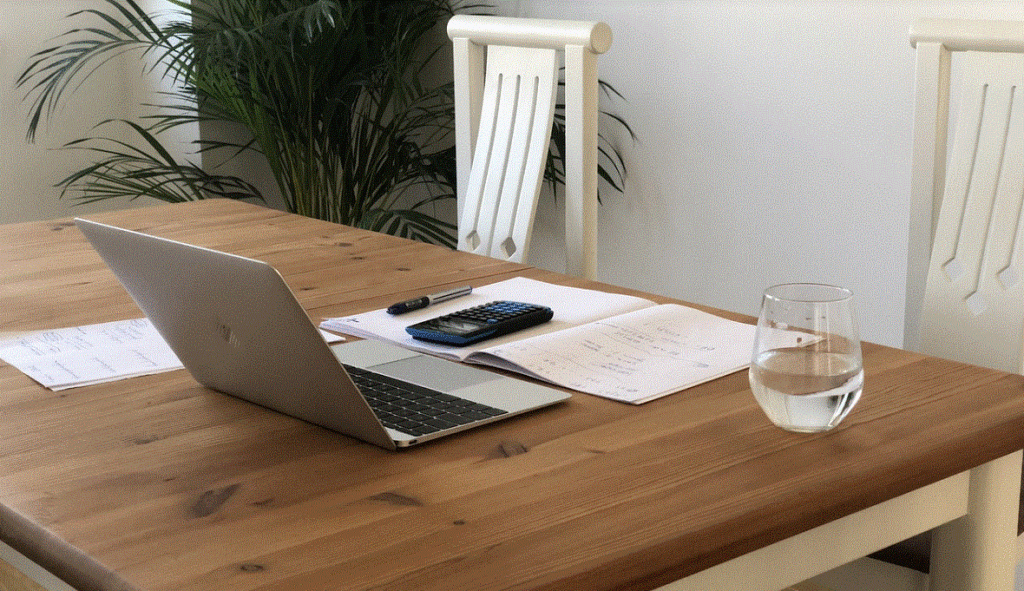 Image from Pixabay – CC0 License
Provide Spaces for Work
Sometimes you need to get work done at home. Kids have homework, and adults sometimes need to take work home too. Even when you're not doing actual work, it can be useful to have a space where you can do things like organizing your finances. Spaces for work give everyone somewhere quiet to study or work without too many distractions. You might have dedicated spaces for working, or you can consider how to build some flexible spaces into your home. For example, maybe your living room has a bureau that can be used as a desk when someone needs to get some work done.
Make Your Home Fun
A family home should be fun too. There are lots of ways you can build some fun into your home to make it somewhere you can all enjoy yourselves together. You might add some whimsical features to your home, such as a chalkboard wall that everyone can draw on. Even just choosing some fun colors and patterns for your home can make it feel like a more family-friendly space. Getting your children involved with designing your home can be a good way to make it fun for all of you.
Think About the Future
Your family home might be for just the next few years, but it's likely you want to stay there for a while. You might even be planning to live there until your children have left home. It's worth thinking about the future and how your family might change, as well as the differences in how you might use your home. As your family grows and changes, consider how your home might continue to meet your needs.
Get the perfect family home when you're making a new start in a new property. You can design a home that works for you.