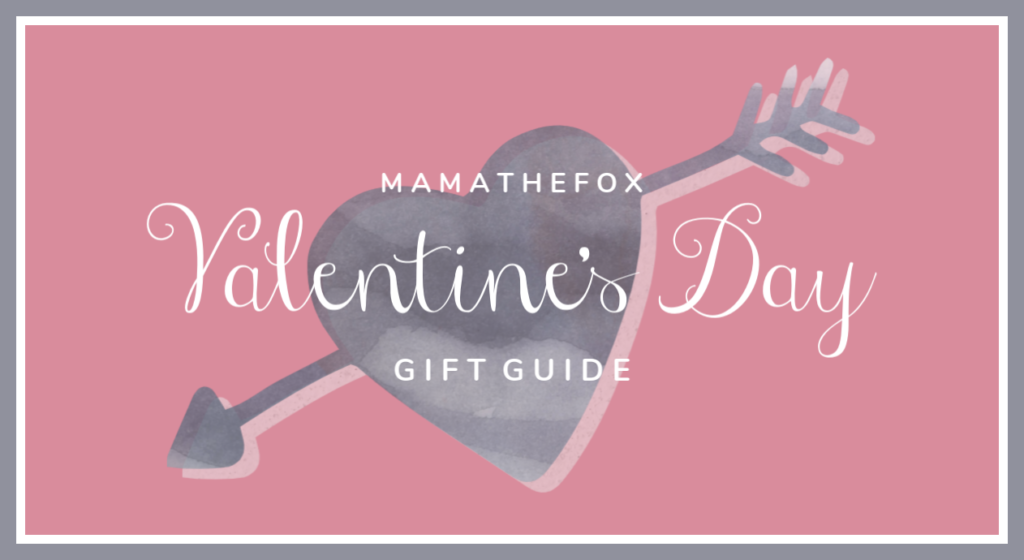 Valentine's Day is around the corner … are you ready?
Whether you go to a fancy restaurant, write each other Erotic Poetry, have a casual night in, or go away on holiday, there are so many different ways to celebrate your love for each other! And gifts are the perfect way to show how passionate you feel.
This year MamatheFox put together a round up of gifts ideas for the ones you love. Before we start, take a look at TruePheromones.com to get yourself a perfume that will have your partner swooning at your feet. And when the perfume has done the magic, and aroused the wild desires that inhibit both of you, you can use something like fleshlight girl to enhance romantic experiences between you and your partner.
May this Valentines Day be filled with love and joy for each and every one of you.
Gifts for Grown Ups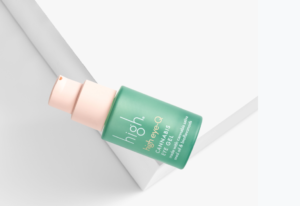 High Beauty is one of MamatheFox's favorite beauty brands. They have taken best CBD oil to the land of beauty products and we are loving the results. CBD is a form of cannabis extract from the leaves or stems. CBD produces anti-anxiety or anti-inflammatory effects, which make it ideal for beauty products. By using CBD they are able to get us a product that is nutrient dense, has all 20 of the amino acids, and gives the highest percentage of essential fatty acids. Their High Eye-Q gel is amazing. The High eye-Q will provide a cooling effect reducing puffiness around the eye as well as smoothing any fine lines while providing hydration for healthy, beautiful skin. It goes on so smooth and soft that you will instantly take a breath and know you are going to get results from the gel. If you are looking for something useful, exciting to get and unique then order this High Eye-Q gel today.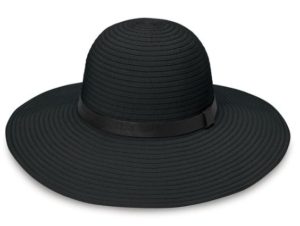 With the thoughts of a warm summer and a hot vacation in your future, there is nothing better to receive than a fun hat for those sunny days. The Wallaroo Hat Company has established itself on their top of the line hats that not only look amazing but provide you with UV protection as well. Their mission has been to help eliminate the threat of skin cancer through information and prevention. As a leader in the sun-protective hat industry, Wallaroo takes this health threat very seriously. All of our hats are tested and rated according to their UV-blocking capabilities. The Skin Cancer Foundation recommends the material of every Wallaroo hat with a UPF rating and a 3+ inch brim as an effective UV protectant. So be sure to order for yourself and your little ones a hat before the summer months are here.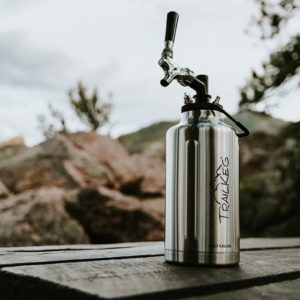 If you are your into brewing your own craft beers, or purchase your craft beers from a local brewery then TrailKeg is going to be a slice of heaven. Their half gallon kit comes with all the parts you need to try your hand at brewing your own beer. You can also do a homebrew kombucha on your own countertop. If you have ever visited somewhere like the Stanley Park Brewing company, you will know that beer needs to be kept at the right pressure for perfect carbonation but can't come racing out of the tap too fast, or you will get a glass full of foam. This is especially hard with small keg systems. TrailKegs solution is their Perfect Pour Dip tube. This allows the right amount of pressure giving you the perfect pour every time. TrailKeg helps you enjoy your favorite beverages, cold and perfectly carbonated, in great places.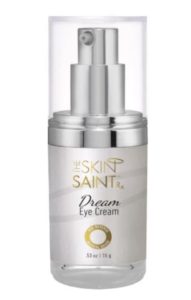 Few things get me excited like beauty products do. The fun of the first smell, to discover how it feels and most importantly to watch my skin to see if it truly has a benefit for me. I recently found out about The Skin Saint. Creator of the line, Holly Cuter, struggled with cystic acne, endometriosis, and the awful emotional damage the comes from that struggle. She worked hard to discover how she could repair skin on a molecular and cellular level, and when she did she was eventually able to repair 80% of her own scarring left from acne. This Dream Eye Cream is a rich and restorative, all-in-one, anti-aging eye cream. It contains peptide complexes, a breakthrough Retinoid, and a form of Vitamin K, to reduce dark circles, promote collagen production to improve fine lines and wrinkles. Dream Eye Cream also increases cellular turnover resulting in healthy, younger-looking skin in this delicate area.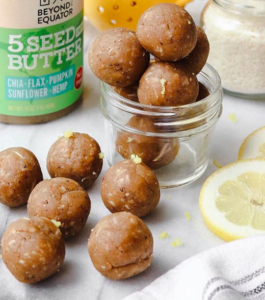 With all the sweets we are surrounded by during Valentines Day it's a smart move to try to make something sweet and healthy for you. In steps Beyond the Equators 5 Seed Butter. This is a jammed packed product with all the nutritional benefits you are looking for. By combining chia, flax, pumpkin, sunflower and hemp in their 5 Seed Butter they came up with a nut free butter that is perfect for any family. 5 Seed Butter is free of the eight most common allergens and contains healthy ingredients that you will love without sacrificing on taste. Use it as a substitute the next time you make No Bake Energy Bites.

Lotus Trolly Bags
Reusable shopping bags are the way to grocery shop these days. They're so convenient, and a really smart, easy way to cut down on plastic bags. Lotus Trolly Bags are the next level of innovation and include numerous features to streamline grocery shopping. All their packing is plastic free and these bags are multi-purpose. At the store the trolly bag can hang on the cart with the short handles and are easily assessable. At check out the bags can spread across the cart and stay open for easy packing. Each bag is detachable and the poles are removable so you can use them at the beach, road trips, picnics and more. Lotus Trolly Bag also sells a set of 9 reusable produce bags. No more flimsy single-use plastic bags and keeps food safe from BPA. The bags can also be used as a strainer for juices and nut milks. Lotus Trolly Bags are a family owned small business with family policies and customer service.
Chocolate lovers pay attention! ChocZero is going to be your new Valentine's Day treat obsession. Choczero makes sugar free, no sugar alcohols, and no artificial sweeteners and chocolate. Sweetened with their own exclusive monk fruit and fiber blend. Being low carb: only 1g net carbs per serving it is perfect for Keto lifestyle and other low carb diets. They use fair-trade cocoa beans and are made in the USA. They offer us chocolate treat bites, sugar free syrups, chocolate almonds, and an amazing Keto Bark! These treats are so tasty and affordable they will be an easy choice for the chocolate lover in your life this Valentine's Day.
Gift for Kids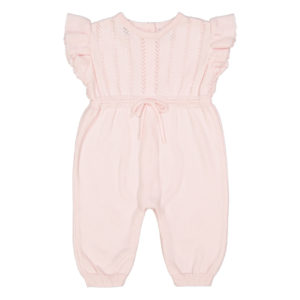 Nothing is sweeter than a baby on Valentine's Day. This year dress up your dear one with Feltman Brothers beautifully made clothing. People will stop and fawn over how delicate and stunning your child looks as they are showcasing Feltman Brothers perfectly designed outfits. When you put on their clothing on your little princess or prince, they will surly look the part. Feltman Brothers vintage baby clothes feature the classy, antique look you love, with lots of lace trim, smocking, handmade pintucks, and hand embroidery – because you deserve an heirloom quality baby layette you can pass down for generations to come.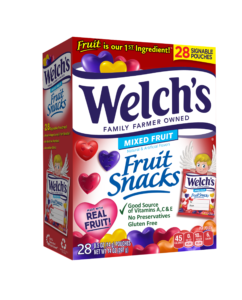 Welch's is a staple in most homes for a reason – because they taste great and make an easy snack choice for busy parents. Welch's did us mom's a favor and has rolled out these Valentine's Day exchange Fruit Snack bags just in time for our kids Valentine's Day parties at school. The box comes with 28 pouches, great for any classroom size. On the front of the bag is an area for you to write the "to" and "from" names. Tasty, easy and affordable – thanks Welch's for your help this Valentine's Day.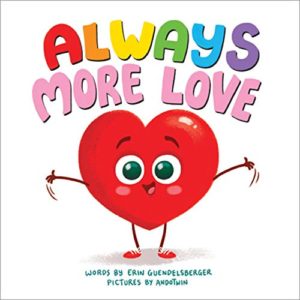 From the author of Dont Push The Button comes a new uplifting book for the preschoolers in your life. Always More Love is a heartwarming story and fun experience for families to share together about how the love for those special ones in your life only grows more and more each day. Just tap, shake, or flip the book to show the many ways your love grows.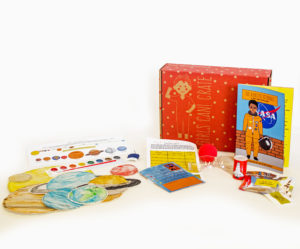 Are you looking for a unique but powerful gift for a young girl this Valentines Day? The Girls Can! Crate is going to check all your boxes. Each month, a new kit celebrates the life of a strong, diverse female role model such as Bessie Coleman, Marie Curie, Madame CJ Walker, Althea Gibson, Clara Barton, Mother Theresa, Ida B. Wells, Susan La Flesche Picotte, and more. Crates include the GIRLS CAN! 20-page activity book with an original story celebrating a featured woman and other fun activities, 2-3 hands-on STEAM (science, technology, engineering, art, and math) activities with necessary supplies, a play prop, a collectible button, and much more! Subscriptions start at $27.95 for the Original GIRLS CAN! CRATE, but there's also a smaller Mini-Mailer for $18.50 per month. Check out the inside of a crate here.
Schleich products are made with the detail and quality that a true toy maker respects. They take concepts from in house and work them out into beautiful toys daily play. Their newest release are the Flower Dragon and Child. Dragons are very popular in pop culture today, and very relevant in children's imagines now-a-days. Usually when you think of Dragons you think of fire-breathing, dangerous creatures that lurk in caverns and on mountains, but there are all types of Dragons. In eldrador, Dragons can range from scary and dangerous to friendly and caring, such as this mother Dragon and her Dragon baby. Covered in light blues, greens, and pinks, these Dragons are as beautiful as they are unique.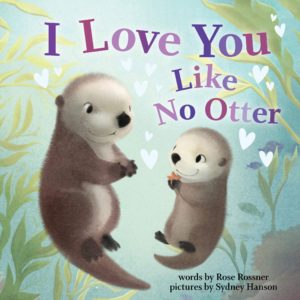 There's no better way to say "I love you" than with a sweet and heartfelt animal pun! I Love You Like No Otter combines a warm message of love with beautifully illustrated animals, making it the perfect gift for Valentine's Day and all year round! Each page has a clear image for the child to focus on and on the accompaning page has a short rhyme/pun about love the type of animal in the image. This is a class style board book that will be a hit in any home library.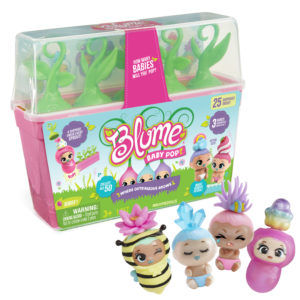 Do you have a blind toy lover on your Valentines Day list? This brand new to the market toy is in instant best seller. Blume Baby Pop has so many surprises your kids will be on the edge of their seat. The concept is you have a garden with 5 sprouts. Pull out the sprout to see if it reveals a baby or an empty stem. Will yo get 3, 4 or even 5 babies? Under the babies lay more surprise accessories. After you have your babies, removed their swaddle to see which designs you have. Lastly for the gender reveal! Dip the Blume Baby into water and see their diapers change to blue or pink.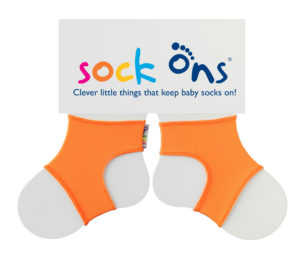 With little ones they seem to always lose a sock! Whether they fall off or get pulled off it gets annoying. Thanks to Sock Ons you can save those socks. The Sock Ons easily slides on over the child's sock. They are conformable and affordable. This concept is just what you need in your life right now. They come in 2 sizes – 0-6 month and 6-12 month. With a multitude of colors (white, light blue, dark blue, red, pink, light pink…) there will be the option you prefer best with a quick few clicks. Over 1 million have been sold already!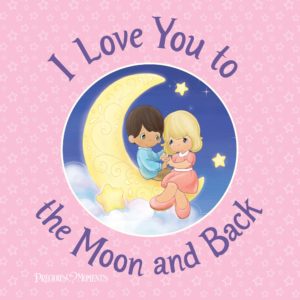 Share your heart with the one you love most in the world and wrap them in the security of God's protection with this newest picture book from renowned inspirational brand Precious Moments. Written in sweet, rhyming verse, this is the perfect book to share on Valentine's Day or all year round! I have so many fond memories of reading from my Precious Moments bible, coloring in my Precious Moments coloring books and paging through their prayer books. Gifting this to your child will evoke all other sentiment feelings while creating new memories with your loved ones.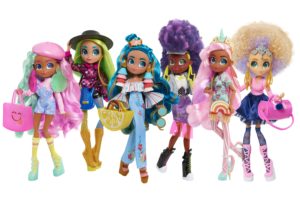 Hairdorables have been a hit for a few years now. These dolls are appealing to so many young girls. So to keep up with demand and what girls want they just released a new line of doll, the Hairmazing Fashion Dolls. Hairdorables motto is big hair, don't care. This same attitude is what these Fashion Dolls are still proclaiming. The dolls stand 10.5 inches tall and with 6 girls to choose from you little girl will be smiling ear to ear with her new doll. There are six surprises included in four surprise compartments. The box even doubles as a runway for your doll! Each doll has a unique style and look. Being the all the same size your child can interchange the outfits and accessories between the dolls.
MamatheFox's kids love doing puzzles and mazes, especially while traveling in the car and at restaurants. We have always depended on Highlights to come out with the next fun idea. This new Longest Hidden Picture Puzzle Ever is such a treat. It was even awarded the GUINNESS WORLD RECORDS™ title for the longest hidden picture puzzle fold-out book, this amazing 16-foot-long fold-out Hidden Pictures puzzle features a whopping 280 hidden objects! It is great for siblings, they won't fight about who gets to work on the puzzle, they will be excited to work together for a change!
HABA 3D Arranging Game Creative Stones
HABA is perfect for the parents looking for simple, clean, and screen free toys. This set allows your child to make amazing 2D and 3D patterns both on and off the board. Children as young as 2 will enjoy making their own structures and patterns using free play, or experimenting with the simpler pattern cards. This toy is sure to hold the attention of older builders as well with the 2 and 3 star degree of difficulty pattern templates. Adults will even want to join in on the patterning fun! Rest assured that HABA's wooden toys are made in Germany. Made of plywood and beech from sustainable forestry and treated with water-based, solvent-free stains.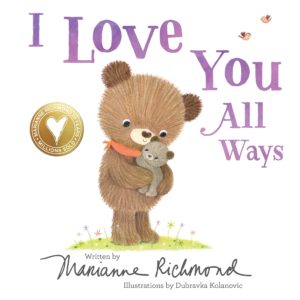 From the author of Be Brave Little One and If I Could Keep You Little comes I Love You All Ways, an adorable exploration of how love surrounds us, no matter what we do or where we go. From morning to night ― through the happy, playful, and mischievous moments ― I Love You All Ways is a sweet celebration of the never-ending love for a child. This book is perfect for children ages 2 to 8 years old.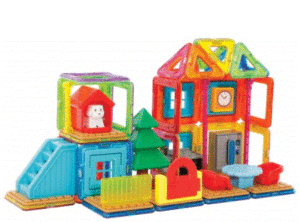 Magformers have been a huge hit in the STEM toy market. Parents and teachers are looking for new STEM based toys that are fun, engaging and age appropriate. With Mil's Mansion Set you can click, connect and create. Explore endless construction possibilities. Your little one can build anything they can imagine when they use the Magformers Magnetic Rainbow shapes, characters and accessories. When the child is done playing they are easy to stack up on top of each other making storage simple.
Thames & Kosmos has been one of MamatheFox's favorite brands for years now. The reason they stay so high up on our list is because they are constantly providing us with creative toys and projects that help my kids grow and learn through play. For Valentine's Day this Rainbow Gummy Candy Lab is the perfect gift for elementary aged kids. Make your own delicious, fun gummy shapes using a gelatin mixture. Simply pour your mixture into the included mold and concoct a spectrum of flavors and colors to personalize your unicorn, cloud, and rainbow-shaped gummy creations. You can even add citric acid to make sour gummies. Most importantly your kids will learn about the scientific properties of natural polymers as you cook up these delicious treats! This kit includes all the food ingredients needed for a rainbow-gummy good time.
Sesame Street is one of those shows that stuck with society over time. Many people have theories on why…but we think the glue is love. Each Sesame Street character taught us as children how to deal with our emotions. How to handle different situations. The theme that carries each message is love. In the new book Love: from Sesame Street the listener and reader feel that message truly sink in. It is now a New York Times Best Seller. Explore all the definitions of love with your friends from Sesame Street. Simple sentences on each spread define "love" through the eyes of different character from Sesame Street. For Big Bird, "Love is a sunny day." The Count says, "Love is infinite-bigger than all of the numbers." However, for Oscar the Grouch, love is about acceptance, even when life is messy.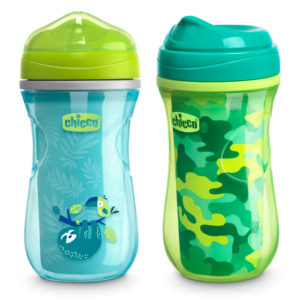 Small children seem to go through so many cups and bottles. After trying all the brands out there, we seem to always go back to Chicco. It is just such a trusted brand with well made products. They have released this new line of trainer cups with an insulated lids. The double-wall design provides insulation essential for keeping cold drinks cool longer, and the narrow-edge spout is designed to train toddlers to drink from the rim of a cup. With a unique ergonomic design, this spout encourages proper lower lip positioning with plenty of space for little noses. With the one-piece construction silicone valve in place, gentle sipping activates the flow of liquid from the spout. You can flip the cup upside down and all around without leaking a drop. Lastly, you can easily remove the valve for practice with free-flow drinking.
Siblings are going to finally get along and give you a break when you bring this new puzzle book to the next restaurant you visit. Highlights created a new concept puzzle book, one that you can play together using. Race to see who finds items faster in identical Hidden Pictures scenes, or look for the same set of items in different puzzles. More than 800 hidden objects in all, for hours of seek-and-find fun. We love the pages where you lift the middle page as a divider (think of the classic battleship game) so you are figuring out a puzzle secretly from each other. This book is great for kids ages 6 – 10.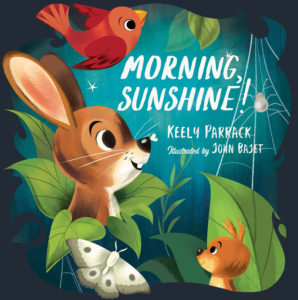 Get your name on the waiting list for this exciting new book from Kelly Parrack. It will be released 3/24/20 and we cannot wait! Morning, Sunshine takes its readers to predawn animal activities in rural, suburban, and urban settings. Using haiku styled poetry the reader feels the rhythm and beat of the story as it unravels. Each stanza focuses on an aspect of the natural world or a creature going about their daily business as the world wakes up. There are instructions also included that help you learn how to write in the haiku style yourself. This makes a great gift for young readers and for the home schooled kids in your life.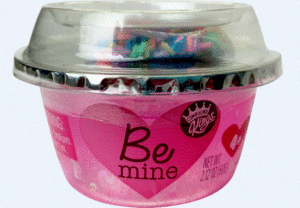 Valentine's Day Mini YoCups
Brand new mini YoCups by Compound Kings hit stores just in time for Valentine's Day. The Mini YoCups come in Glitzy Pink and Glitzy Red and each comes with a pack of colorful heart mix-ins. They make the perfect non-candy Valentine's gift for classmates and friends. MSRP $2.99, ages 4+. Available at Target.
Available in-store at your local Target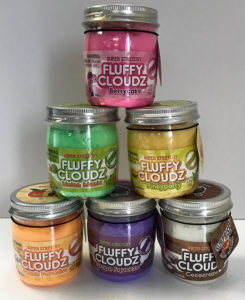 Fluffy Cloudz
Fluffy Cloudz is the hottest new slime to hit the toy aisle! Sure to ooze children with delight, the colorful, super-stretchy CLOUD SLIME assortment features fruit flavored scents including Berry Blast, Cococraze, Grape Squeeze, Melon Mania, Peach Paradise, and Piney Party. Also comes with surprise charms! Hold it high and let gravity drizzle the slime down. MSRP: $4.99, ages 4+.
Available in-store at your local Target