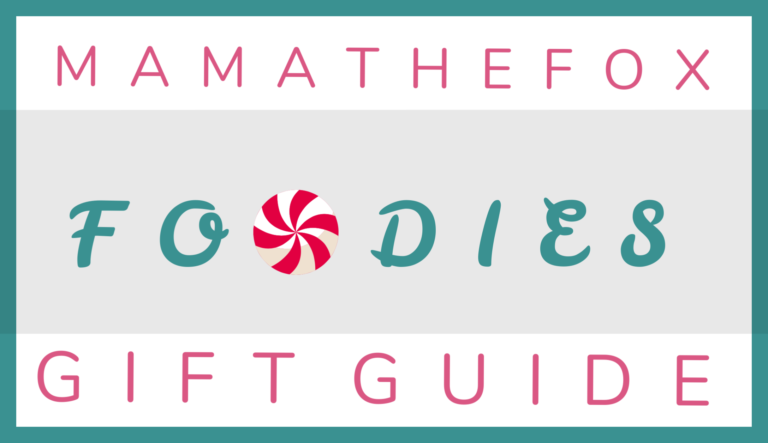 PowerXL Air Fryer Pro
Air Fryers have been becoming more and more popular this past year. This holiday gift the foodie in your life what they really want – a Pro Air Fryer. This set comes with all the bells and whistles you want and for a price you can't beat. The Power Air Fryer Pro is a full oven multi-cooker that gives you all of the crisp, juicy, delicious, healthier benefits of oil-free air frying. What makes this model so special is that not only is it a state-of-the-art air fryer, but its also a rotisserie and dehydrator! You can cooks foods on both the top and the bottom for that great crispy-fried taste and texture without all the fat and calories. It comes in 2 size – 6 quart or 8 quarts making it great for small and large families.
PowerXL Smokeless Grill
For the foodies who loves to grill this will make their holiday a hit. PowerXL created a powerful grill that is smokeless and can be used indoors. We love to grill, but in the cold mid-west winters it just isn't worth going outside to grill. This grill is big enough for an entire racks of ribs or eight large burgers. MamatheFox loves to grill our vegetables and now we can in any weather. You can even split a whole chicken down the middle and grill it "spatchcock" style. The Cerami-Tech Grill Plate is dishwasher safe and lifts out easily for effortless cleaning & easy storage. The plate is coated with super non-stick Cerami-Tech Coating, so you don't have to add any extra fat or oil. Even delicate fish never sticks to the surface and there's never any residue to scrape off after you're finished cooking. The oil drip tray sits below, catching fat and grease from cooking. Bring this grill along to your families house this holiday and wow them with this indoor grill.
Marie's Market Reserve Salad Dressings
With the holidays being so focused on food your pants may begin to get a tad tighter than they were last month. To help cut back on calories but not cutting back on taste, Marie's has released their Market Reserve dressings just in time. Marie's Dressings are crafted with real, premium ingredients, non-GMO oil, and no artificial preservatives. Plus, Marie's packaging is made from BPA-free, 100% recyclable plastic. Flavors in this new Market Reserve line include Wildflower Honey & Lime Vinaigrette, Smoked Black Pepper Caesar Dressing, Southwest Style Ranch Dressing, Meyer Lemon Basil Dressing and Caramelized Onion and Sesame Dressing. When you click the purchase link below you can find some amazing recipes on Marie's website. The recipes use these fun new dressings in unique and easy ways. You cannot go wrong with Marie's.
Women's Bean Project Sampler Gift Box
The Women's Bean Project is not like other company we have experienced. They help women who could not find employment due chronic unemployment, recidivism, welfare dependency, and a host of other challenges. They not only do they provide amazing gift baskets but they help enable women to thrive through their core curriculum of five classes: Financial Literacy, Computer Literacy, GED Coursework, Dress for Success and Group Therapeutic Workshops. Recovering addicts, homelessness and criminal histories can be part of these women's past, not their future with help from you. Support Women's Bean Project and gift their sampler box to a friend this holiday season.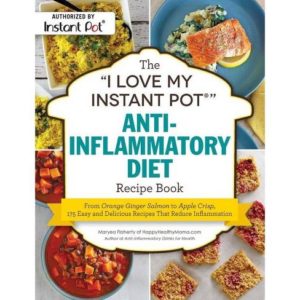 The "I Love My Instant Pot " Anti-Inflammatory Diet Recipe Book
Any Instant Pot owner is always looking for new recipes. Chronic inflammation is a major health risk and can wreak havoc on your body, contributing to many types of diseases. But preventing and/or reducing inflammation doesn't have to be an overwhelming challenge. Diet-particularly one high in processed, fatty, and sugary foods-is one of the main causes of chronic inflammation, but by introducing anti-inflammatory meals into your diet, you can reduce inflammation and enjoy a healthier lifestyle. The Instant Pot can be used to create healthy anti-inflammatory meals that are quick, easy, and most importantly delicious. With 175 recipes and photographs throughout, this cookbook is perfect for those who follow an anti-inflammatory diet.
Secret Salt Seasoning from Uncle Jack
All cooks know the value of salt. Not only does it bring out the flavors in a dish but it can elevate raw foods too. Thanks to Unlce Jacks hard work we now have the Secret Salt Season which is amazing! After years of traveling, eating and cooking Willie Degel now made available his secret salt seasoning he accumulated through experience to the public. Once you start to use this for all your cooking, roasting, searing and grilling needs you will be blown away how much better your food will taste, Willie guarantees it!! Use it on anything you want: steaks, chicken, seafood, pork, pasta, potatoes, rice, vegetables and even your morning eggs. MamatheFox loves it in her morning cottage cheese. Where will use use it first?
OlviPet Cold Pressed Extra Virgin Olive Oil Based Healthy Living Dog Treats
Do you love gourmet foods? I am sure that you love to spoil your good boy with the same type of gourmet treatment. With OlviPet treats you can provide amazing quality snack that is healthy and satisfies that 'treat' reward. OlviPet treats are made with limited premium ingredients and contain extra virgin olive oil sourced from the Mediterranean Island of crete. Made with a proprietary blend of chia seeds and pumpkin seeds, these Omega 3 and omega 6 rich treats help support a dog's immune system and helps maintain healthy skin and coat. Go ahead and get your puppers a fun and healthy snack this holiday.
The "I Love My Instant Pot " Affordable Meals Recipe Book
If you own an Instant Pot then you know the value they hold. Making our lives easier and our meals more delicious! Making meals in your Instant Pot dont have to break the bank. With the new book, The "I Love My Instant Pot " Affordable Meals Recipe Book, you can find that it is possible to eat healthy, filling meals while on a budget. With 175 recipes and photos throughout, this is a must-have cookbook if you are looking for good meals that are easy on the wallet. Save money and reduce your monthly food budget with practical approaches to grocery shopping. This book is very easy to read and understand the directions on how to cook with and use your Instant Pot. If you know someone with an Instant Pot then this book is going to be a hit!
McCafé Frappés: On The Go
McDonald's is one of my favorite places to grab a cup of coffee. Sadly I am not always able to drive by one to grab one. Thankfully they took the next step for us coffee lovers and made it available to purchase at a retail location near me. These on-the-go Frappes put me in a better mode and a pep in my step. They are available in three flavors: Caramel, Mocha and Vanilla. Each is just as tasty as the last. Look for them in a Target or Big Lots by you to see if they have them in stock. You wont be disappointed.
Fit Snack Subscription Box
Nothing beats a subscription box. This holiday season gifting a subscription box is one of the top gift ideas. If you are heading down that path then you are going to need to check out Fit Snack. This subscription box is not only affordable but it's jam-packed with amazing snacks that are health conscious. With the boxes, MamatheFox experienced we found trail mix, nuts, protein cookies, snack bars, protein mix, almond spreads, bone broth, and more. We are so impressed with the variety and appeal of all the products included in the box. Their eye-catchy food packaging also seems to be luring us into trying out the products more and more. To take the box to the next level they include a personal trainer customized workout routine to spice up your fitness routine. With each box purchased Fit Snack donates snacks to kids in need.
The Everything Gluten-Free and Dairy-Free Cookbook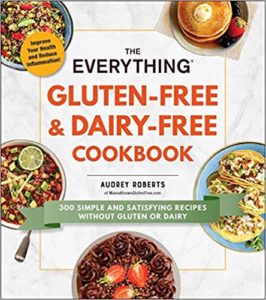 Lots of people these days are eating gluten free and dairy free. Whether by choice or due to health restrictions, these diets are becoming very popular. This cookbook is filled with 300 recipes that are made without gluten or dairy. Cutting these foods out of your diet benefits anyone who needs more energy, wants to lose weight, or simply craves a much healthier lifestyle. Still enjoy all your favorite foods with easy substitutions and creative cooking all found in this cookbook. Recipes ranging from breakfast to dinner and all things in between, Audrey Roberts has a way of teaching that allows for fun, healthy meals. Anyone on your list will find use for this cookbook.
Cacao Tea
The winter months call for all things warm and cozy. Why it give a gift that almost everyone will like – chocolate/cocoa tea. This 100% pure and organic tea is sugar free, caffeine free, gluten free, dairy free, and GMO free. There are no artificial flavors, additives, or preservatives. The tea offers many health benefits; its mood-boosting and is high in antioxidants. Grown in South America this Cacao Tea harvested and roasted using traditional methods, similar to the methods used by the Myan and Aztec civilizations who discovered the tea many years ago. Grab some Cacao Tea and a blanket, place them in a cute basket, and you've got the perfect gift!
Eat to Sleep Cookbook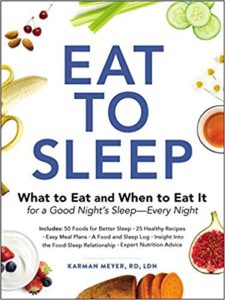 Everybody wants a good night's sleep, no matter who you are. This cookbook is an easy guide that will teach what to eat and exactly when to eat it. Following a guide like this is an all-natural solution to help you fall asleep faster and wake up refreshed. Tips like how to easily incorporate sleepy foods into your diet will help anyone get a better night's rest with not changing much of anything. Rather than using medicinal drugs in order to sleep better, use this book to help increase sleep the natural way.
Veo Active-Probiotics
Being a foodie you are probably in the kitchen all the time. At least we are here at MamatheFox. Having our kids cook with us also leans to them helping clean up. We recently discover Veo – a new line of cleaning products that uses probiotics to biodegrade dirt and grime deep within the cracks & crevices of your surfaces. Being free from chlorine bleach, formaldehyde, phosphates and quats I feel better about using it around my children and where I prepare our meals. Best of all its safe for most materials: acrylic, aluminum, brass, ceramic, chrome, concrete copper, glass, granite, laminate, laminated wood, porcelain, Quartz, stainless steel, urethane coated wood, vinyl. Do not use on: fiberglass, marble or terra cotta.
Clarkson Avenue Crumb Cake Company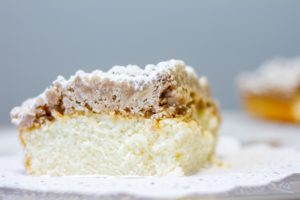 Made and shipped from Long Island, New York, these cakes are top of the line. Using a family recipe from the 1950's, the Walsh family promises to deliver the finest and most delicious crumb cakes on the market. These cakes are unique because you can order them online and send them wherever you need. How fun would it be to get a cake in the mail? I know my kids would love it. Clarkson Avenue Crumb Cake Company offers many different types of cakes, all of which will have people asking for more.
B Nutty
Upgrade any Foodie's peanut butter with B. Nutty! With over 12 blends, B. Nutty's gourmet peanut butter has something for everyone. They also offer mouth watering seasonal flavors that perfectly blend each holiday's signature taste and aroma. Finish autumn strong with one last Pumpkin Spice peanut butter blend. Spice up a winter holiday party with Peppermint Brownie or Joyful Cranberries peanut butter. Give those taste buds an explosion of variety with a customizable B. Nutty gift basket or sample pack! Whatever the occasion, all of B. Nutty's peanut butter is made with American grown honey roasted peanuts and is gluten free and kosher. B. Nutty
Cracker Barrel
Are you looking for some different items to grab for the foodie on your list? Pop into your local Cracker Barrel to see what fun items they have in the shop. They always have jams, crackers, sauces and food mixes available for purchase. They perfectly curate the food products they offer at their stores to have just the right products you are looking for. MamatheFox loves the Barbecue Rubs she recently got. It came with 4 types of rubs: Mexican, Memphis, Cajun and Southwest. Having a fun mix of rubs on hand can help this busy foodie make a meal without having to over think dinner. With the holidays here you can find other fun products like sausages and cheese. Drive over to your local Cracker Barrel and take a look around. I'm sure you wont regret it.
Beyond the Equator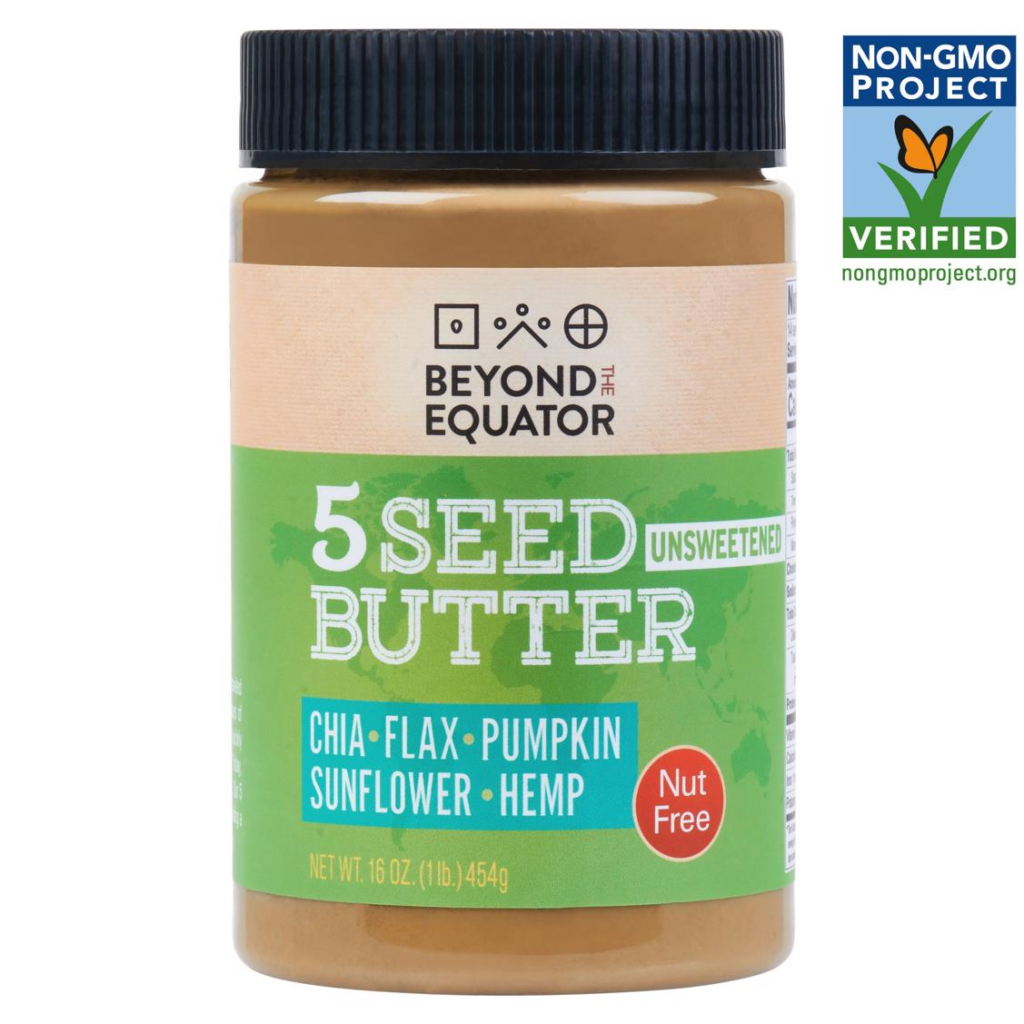 Super foods have never tasted better with Beyond the Equator! This award winning seed butter is made with 5 delicious and healthy seeds full of the nutrition your body needs. Their allergy friendly recipe makes this butter delicious and safe for people with the eight most common allergens; including tree nuts. Beyond the Equator is a healthier alternative to nut butters; eight grams of protein and only 5 carbs per serving. No need for texture battles, the 5 Seed Butter comes in a creamy, crunchy, and unsweetened option. Each 16 ounce jar sells for $9.99 or get all three for $26.95. Beyond the Equator is perfect for school lunches, especially those with peanut bans, or even for throwing into your smoothie for extra protein! Give your foodie the healthy alternative seed butter this season with Beyond the Equator.
BetterBody Foods Avocado Oil
Better Body Food's Avocado Oil is made from some of the most delicious avocados on Earth to give you what you love most-a naturally mild, smooth flavor that complements other foods. It's a great way to add monounsaturated fat to all your meals. And because it can take the heat in the kitchen, it's great for high-heat cooking techniques. As an all-purpose oil, BetterBody Foods Naturally Refined Avocado Oil can be used for cooking, baking, sauteing, and deep frying. BetterBody Foods Avocado Oil is naturally refined, giving it a mild, smooth flavor. Because it is naturally refined, it also is a great way to add monounsaturated fats to your meals-which is why many people have swtiched from conventional cooking oils to BetterBody Foods Naturally Refined Avocado Oil. It is also certified non-GMO, gluten free and kosher.
Tasty Shakes & Kernel Seasons
Nothing says Christmas morning more than homemade cooked oatmeal and pancakes. We love to add a boost of flavor to our breakfasts with Tasty Shakes Oatmeal Mix Ins. They are perfect for both oatmeal and pancakes. Shake the bottle and out will come the tastiest topper you can imagine for breakfast. MamatheFox's daughter loves the Peaches and Cream on her oatmeal. She may be getting a few in the stocking too this year. When the evening approaches and the Christmas movie begins we love nothing more than fresh popped popcorn. Kernel Seasons has a huge line of popcorn seasoning toppers. We each get our own bowl of popcorn and sprinkle the topping we are it the mood for right now. Our kids love the Caramel Corn and Nacho Cheddar flavors. The grown ups all like the Ranch, Sour Cream and Dill Pickle flavors best. With so many options you are going to love trying them all.
PB Fit
People go nuts for PBfit and their variety of peanut butter powers. Buyers are surprised to find it has the same great taste as peanut butter. Get excited about snacking on peanut butter that has about one-third the calories and 87% less fat than other peanut butter. That means guilt-free smoothies, peanut butter dips, oatmeal etc. PBfit is made with three simple ingredients; gently roasted peanuts, coconut palm sugar, and salt. It is just pure, delicious, and all-natural. For a low-fat peanut butter spread, mix 2 tablespoons of dry Organic PBfit with 1.5 tablespoons of water. Blend until smooth, and spread anywhere you would put regular peanut butter. Organic PBfit is packaged at BetterBody Foods' world headquarters in Lindon, Utah.
Happy Day Brands
Made with all natural, NON-gmo, and organic ingredients, the Happy Day Brands products are so great tasting, anyone on your list will enjoy them. With every Happy Day product that's sold, a meal is provided to someone in need through their "Buy One, Give One" campaign. This brand is really focused on doing good. Happy Day is a community that is passionate about improving the human condition. Who empowers human potential, which is central to common humanity. Lots of yummy foods are created by Happy Day Brands including: chocolate, coffee, pancakes, oats, and superfoods. Within each of these food categories, there are tons of options to choose from. People on your list will certainly enjoy this good tasting gift!
Slammers Superfood Snacks
These organic superfoods snacks are packed with healthy fruits, vegetables, and vitamins. Kids will love these great tasting pouches and parents will be happy feeding their kids nutritions snacks. The pouches have no: artificial colors, flavors, peanuts, or gluten, They are USDA organic and non-GOM. Not only that, but they are packed with antioxidants and proteins. They really are healthy! Lots of flavors to choose from, including protein pouches, which provide 7 grams of protein! These healthy treats are convenient and nutritions, parents will be grateful to have them in their stockpile. Slammers are available at larger grocery stores like Kroger and Walmart.
Joya

Joya creates products that you can trust, and products you'll crave. Their line of superfoods and functional snacks and drinks are made with nutrient-dense, and plant-based ingredients. They are decadent and delicious, as well as nourishing and effective. No more choosing between function and flavor, because their foods are both for eating healthy and eating for pleasure – the best of both worlds. Joya believes that every sip and every bite should be indulgent; that savoring food is one of the ultimate pleasures in life. With their products it's easy to do enjoy an indulge. People are your list are sure to enjoy their products. Some of which include, Dark Coconut Milk Chocolate, Dark Chocolate, Loose Leaf Herbal Tea, and Elixir Blends. Check out their website, and give the gift of indulgence this Christmas.
Supernatural Spinkles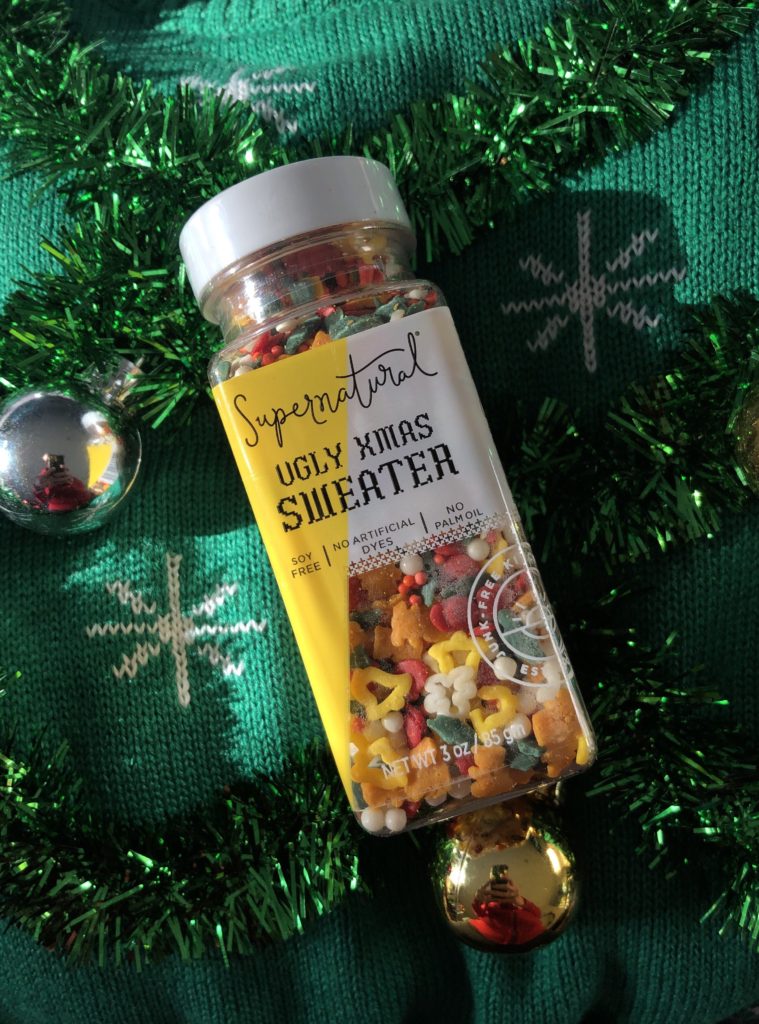 Supernatural is empowering kitchen creativity while keeping the good vibes with each ingredient. Supernatural saw the cringeworthy ingredients used in most baking essentials. Artificial colors, preservatives, and other unusual suspects that make sweet treats not so sweet. Supernatural works to help culinary creativity shine with plant-based boldness and natural sources. Their collection includes a variety of seasonal and party neutral soy-free sprinkles. This holiday season choose from Christmas Sequins, Ugly Sweater, Big Blizzard, or Into the Woods sprinkles! Don't forget to grab a bag of their organic fine grain coconut sugar and plant-based food colors to insure your Christmas baking is super natural!
Tavva Kitchen
What better time to start living healthy than the new year? The Tavva Kitchen products are 100% plastic free, stainless steel containers that These containers are paired with brightly colored food grade silicone lids that are 100% leak proof. Dishwasher and oven safe, high quality is written all over the Tavva products. Their containers are lightweight and durable too, so putting them in a lunchbox is ideal. Made to last, Tavva aims to provide the highest quality products. They focus on simple and easy on-the-go solutions for eating healthy. Lots of options are available when choosing which Tavva product will be a good fit. Containers ranging from dipping, to snacking, to lunch eating; there are tons of sizes that will meet your needs. Give the gift of reusable, recyclable, and eco-friendly this year with the Tavva Kitchen containers.
Sweet Veagn
Healthy and delicious treats are music to everyone's ears, right?? That is just how Sweet Vegan was created. The Sweet Vegan products are vegan, nut-free, dairy-free, and gluten-free. They are created with real fruit and fresh ingredients, so they're extra tasty. Some ingredients used when making the Sweet Vegan truffles include: apricots, dates, lemons, ginger, cinnamon, and more. All of the ingredients used in their products are enriching to the body in one form or another – seriously, chocolate that is good for you! Their two distinctly different chocolates – fruity bites and dreamy bites. Each of the two different chocolates offered have four different flavored chocolates within those categories. If you know anyone who likes chocolate, gift them some Sweet Vegan; they will surly enjoy it!
Goldilocks Wraps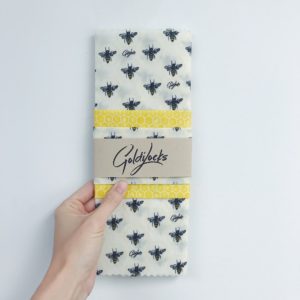 Help keep food in the kitchen fresh for longer with the Goldilocks Wraps. These reusable beeswax wraps are hand made and help keep plastic out of the home. Replace saran wrap easily with these adorable wraps. The cotton is hand cut, each piece is waxed one at a time, and they are all hand folded and packaged individually. As the Goldilocks Wraps are used, simply wash in cool, soapy water; this will keep a lasting longevity of the wrap. It's also not recommended to heat the wraps. Three sizes are available and multipacks are an option too. There are lots of print options to choose from, so you will surly find one for the people on your list.
Stayware STAYnEAT Plate
Do you have a mini foodie…aka a picky eater? Survive meals with the new STAYnEAT meal time solution. These durable plates are decked out with non-skid rims, press-n-hold suction and side scoop walls. Little eaters can finally get more food to their mouth than the floor with the help of stay neat borders that acts as a spill guard. In addition, the STAYnEAT has two uniquely two-in-one designs. Partition plate to a non-partition plate is simple to change with just a flip. The plate's surface has a sloped surface to help keep the high side dry and prevent soggy meals for those picky eaters. STAYnEAT is an ingenious design helping children develop healthy eating habits and parents stay sane during meal time!
Sitka Salmon Shares
We are wild about fish. I mean the wild-caught fish from Sitka that is. Sitka Salmon Shares is a fish delivery service that offers monthly shares as a part of their Community Supported Fishery. Sitka Salmon Shares harvests fish from low-impact methods to minimize the negative global impact. Their fisherman-owners and trusted partners make sure their fish are traceable to the source. You will be able to taste the quality in each fish you get from Sitka Salmon. Being a company that cares about sustainability, they make a donation of 1% of their revenue to promote small-scale fisheries and conservation in Alaska. Each box comes with fish and recipes for you to consider as well as a newsletter about the fisherman who caught your fish. You can buy a share of the harvest that will take you through several months of deliveries that contain about 4 to 5 pounds of fish each time. Use the coupon code SITKA25 to take $25 off any 2020 Premium Sitka Seafood Share.
Fresh Bellies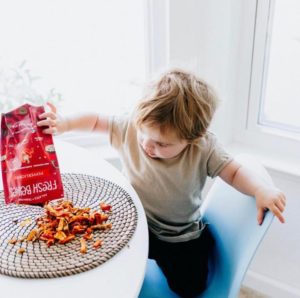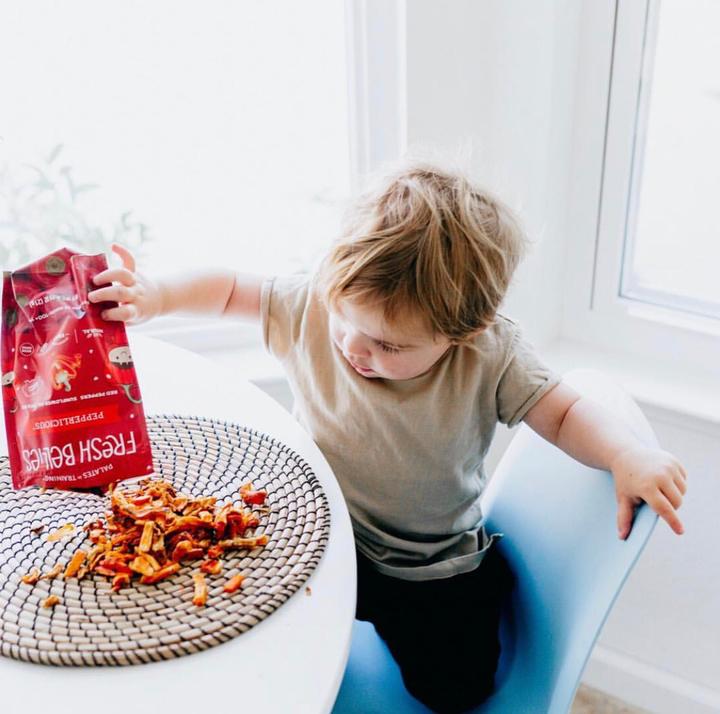 Kids are hard to feed sometimes. Like really hard. That's why Fresh Bellies is such a great brand. They make food for kiddos that tastes real and IS real. Their products are made with whole ingredients, having no preservatives and no additives. Their dried food options are available with pepper, mango, and apple – all really yummy. The purées they offer are come in many different fruit and veggie options and – different than many other store bought purées, theirs are not in a pouch. Fresh Bellies encourage spoon feeding, which encourages fine motors skills and independent, healthy eating habits. With a few different options to choose from, kids will be loving these fresh, clean snacks.
MamatheFox has been gifted the items above. For more information, on the FTC Endorsement Guides, go to http://bit.ly/1FRMynQ.