We live in a pretty small house.
My kids share a room and our office is in our master bedroom so that our extra room can be used as a guest bedroom.
We really are trying to make the most of our small home. I've been getting rid of the clutter and organizing like crazy. Everything in our house has a home; there is a designated spot for ev-ery-thing.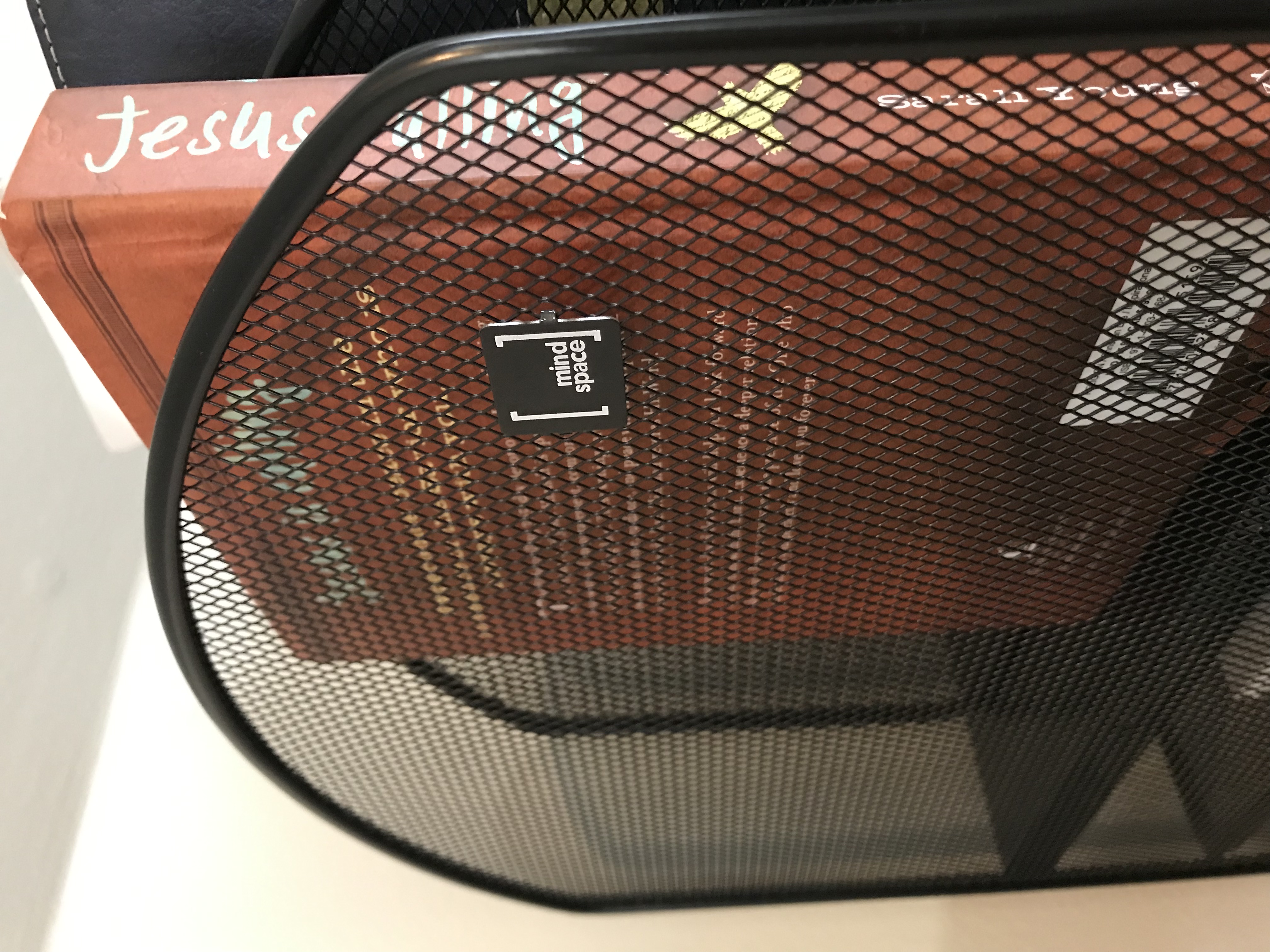 Having some good tools to help the organizational process is key; bins, crates, baskets, etc. Because our office is in our master bedroom, its very important that the office is always clean.
The MindSpace line of organizational products are perfect for any home, large or small.
Uncluttered Mind.
Uncluttered Space.
The organization that the MindSpace products bring gives me peace of mind. I am able to see each and every piece that is resting on the organizers, ensuring that I don't overlook any papers or documents.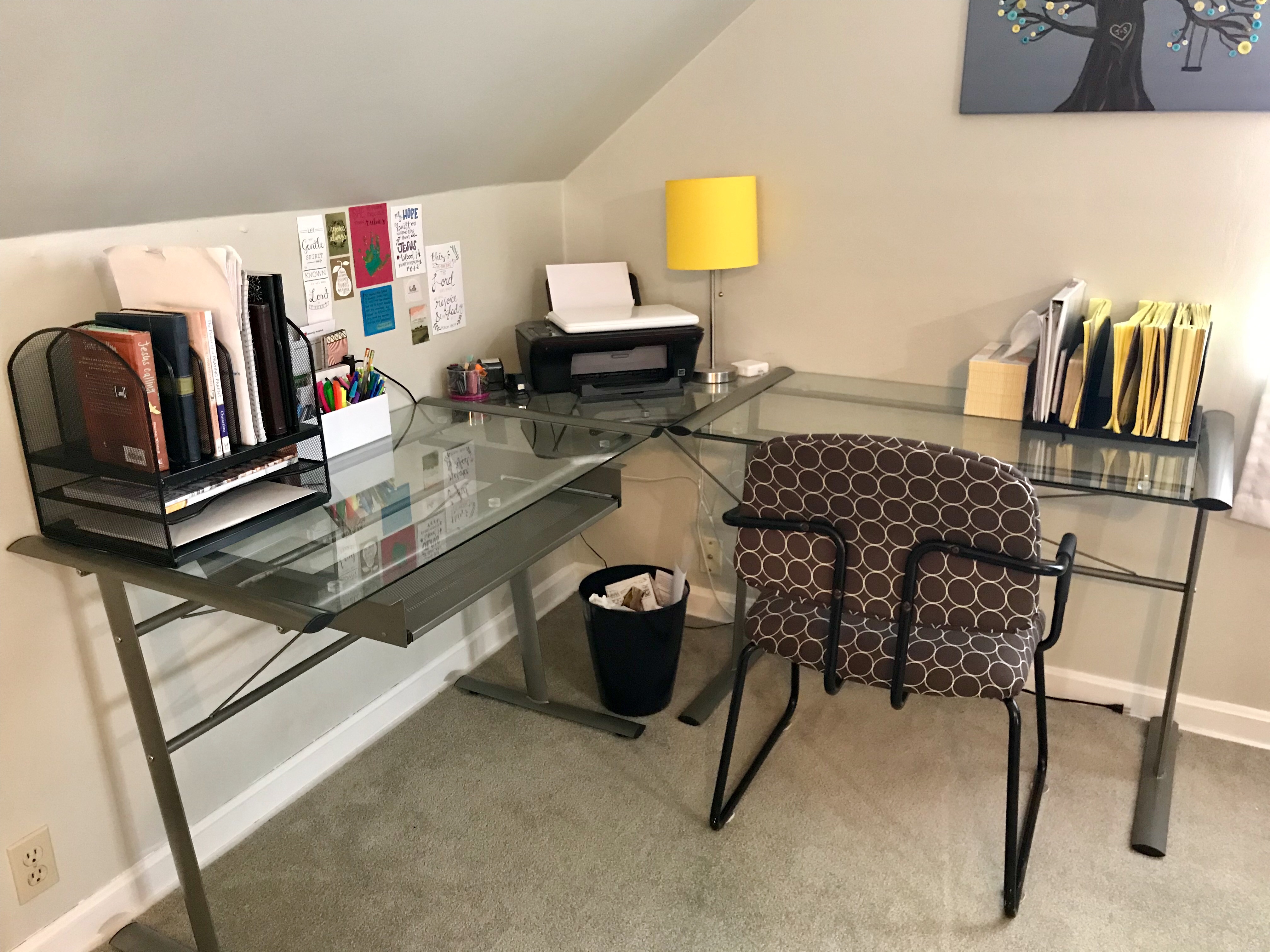 Keep the stuff you need at hand, all while staying out of your way.
With two available colors, silver and black, these organizers will fit in any room, on any desk or shelf.
The rubber non-skid foot grips are actually really helpful. These grips allow the organizers to stay in one place and not move around. I especially like this feature when I am putting papers and books into it. It literally doesn't move at all. Even when adjusting the organizer, you need to pick up a portion of it because it simply won't slide. The grips really make it non-skid.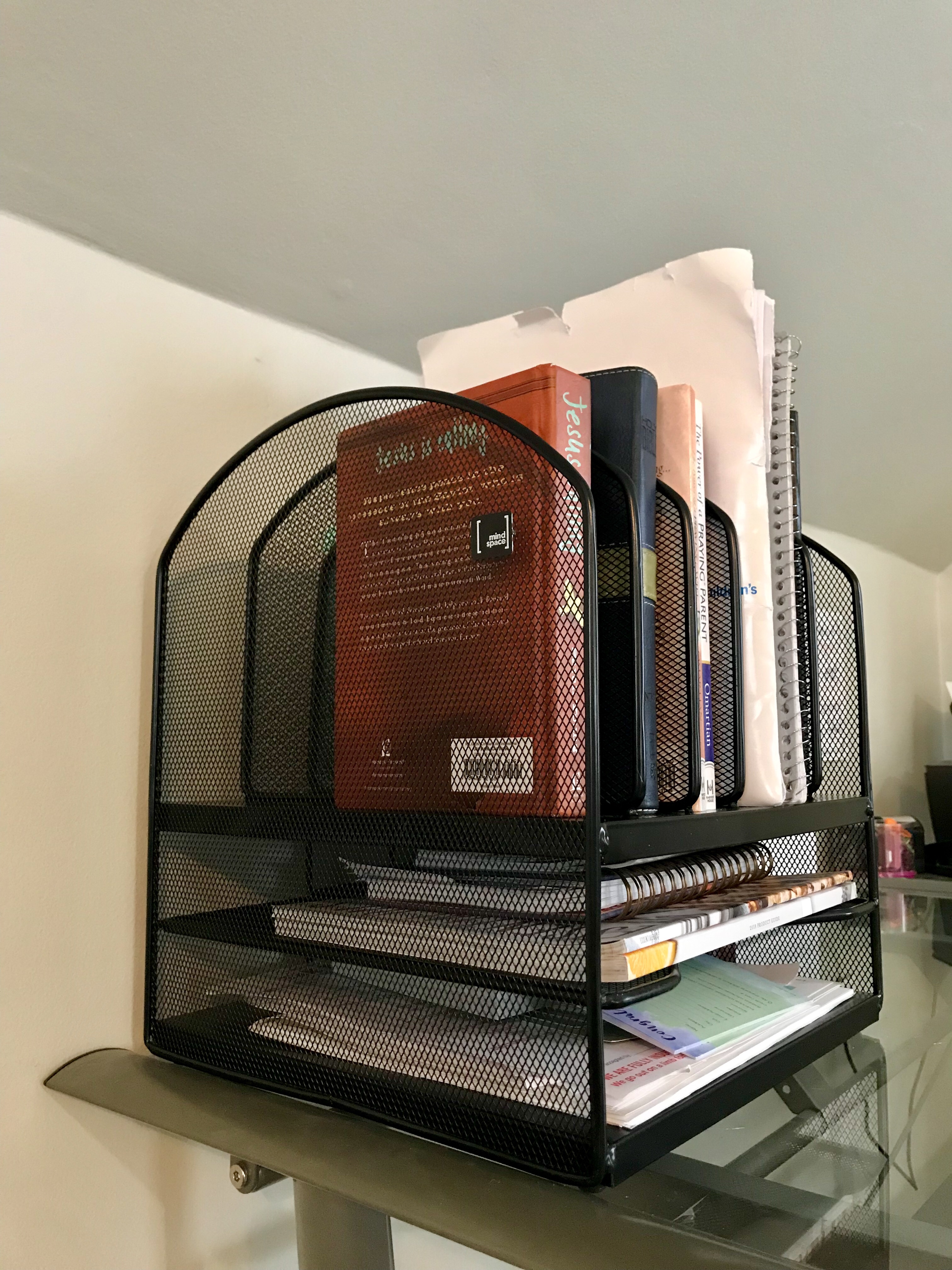 Six vertical and two horizontal compartments ensures that you will have ample space to store, sort, and organize anything you'll need.
My favorite feature of this organizer is the backing that is added to the horizontal compartments. The back bars give extra strength and added support. This backing also prevents files and/or books from falling behind the organizer or slipping off.
This organizer takes up a lot of space on our desk. Although I'm ok with the little amount of space I have left on my desk, it's so worth it to be organized and less cluttered. If you're looking for something smaller that doesn't take up much space, I would recommend a different piece from MindSpace.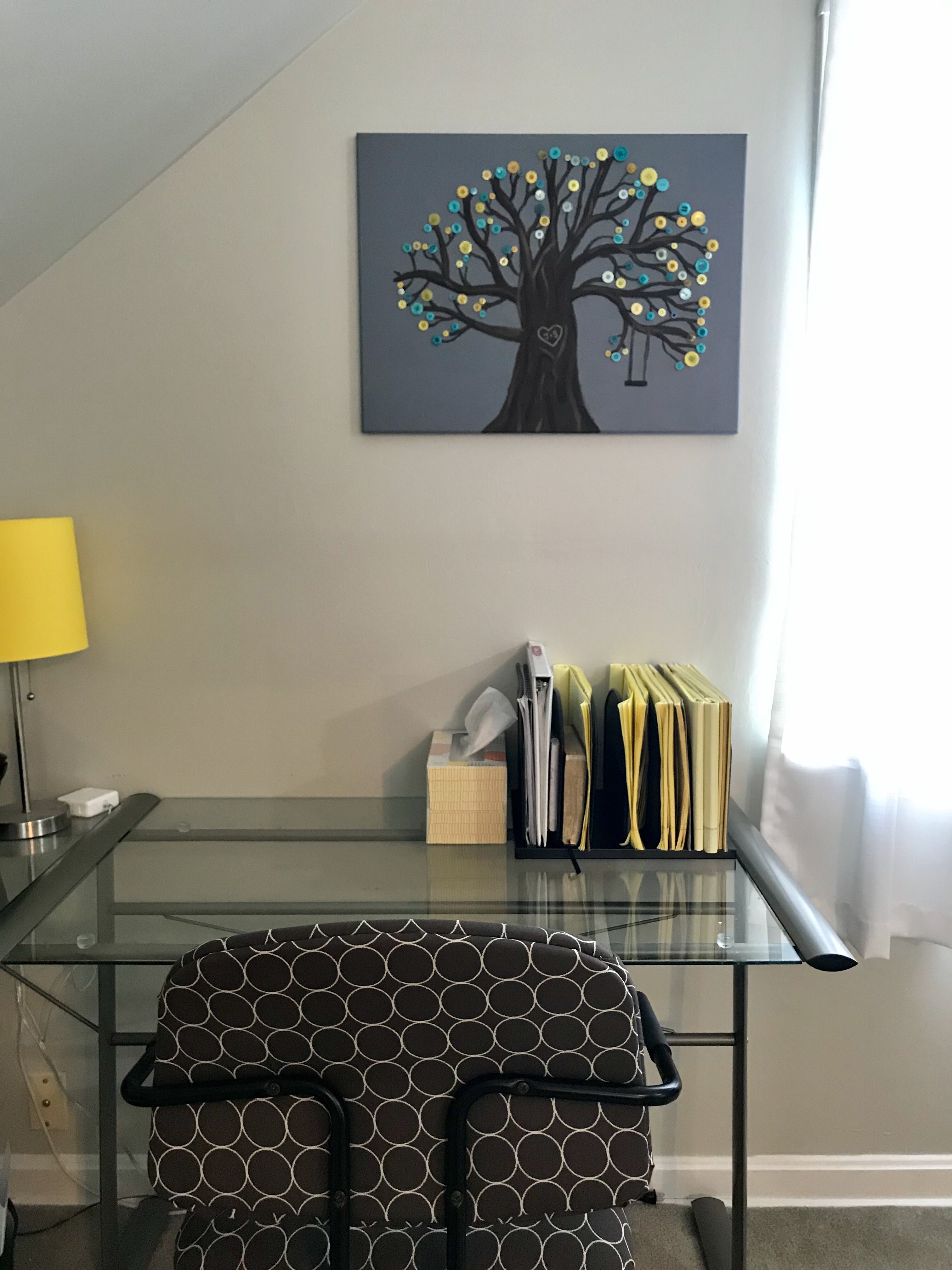 This sorter is great for basic filing. Having six compartments on the solid base, you will surly have enough room for your papers and files.
I especially like this sorter because it is a smaller piece that doesn't take up much room on your desk/shelf. Even with the large amount of compartments this sorter offers, it is still a very low profile piece.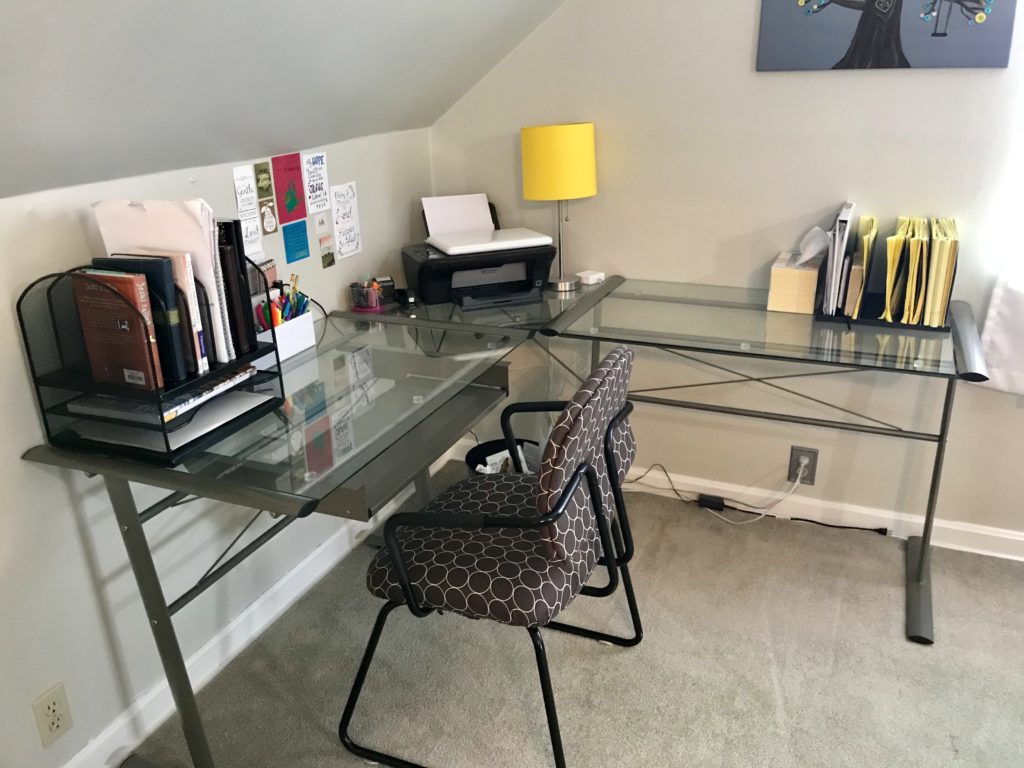 The MindSpace organizer and sorter have defiantly made my life (and my husbands) much easier. I love that everything I need is right where I need it, close to me, but still out of my way.
Be sure to check out the rest of the MindSpace collection. They have a bunch of organizational products that will make your life so much easier.
Connect with MindSpace