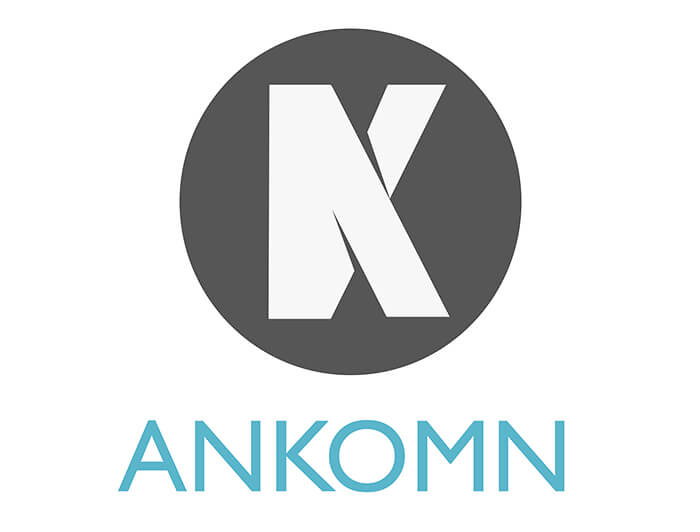 Ankomn is a team of innovated problem solvers. Their expert staff includes engineers and designers working together to not only solve problems but do it in a sleek and modern fashion.
Their mission is to create simple and functional solutions to those annoying inconveniences. Currently Ankomn's biggest success has been recreating food storage.
I had the pleasure of testing out Ankomn's Turn-N-Seal containers and spoiler alert…they did not disappoint!

The Turn-N-Seal is a special designed food storage container like no other container I've had. The thin lid has the power to create a string vacuum with just a simple twist. No machine, special bags, or time consuming methods to create a long lasting and reliable storage solution.
Simply fill, twist, and store!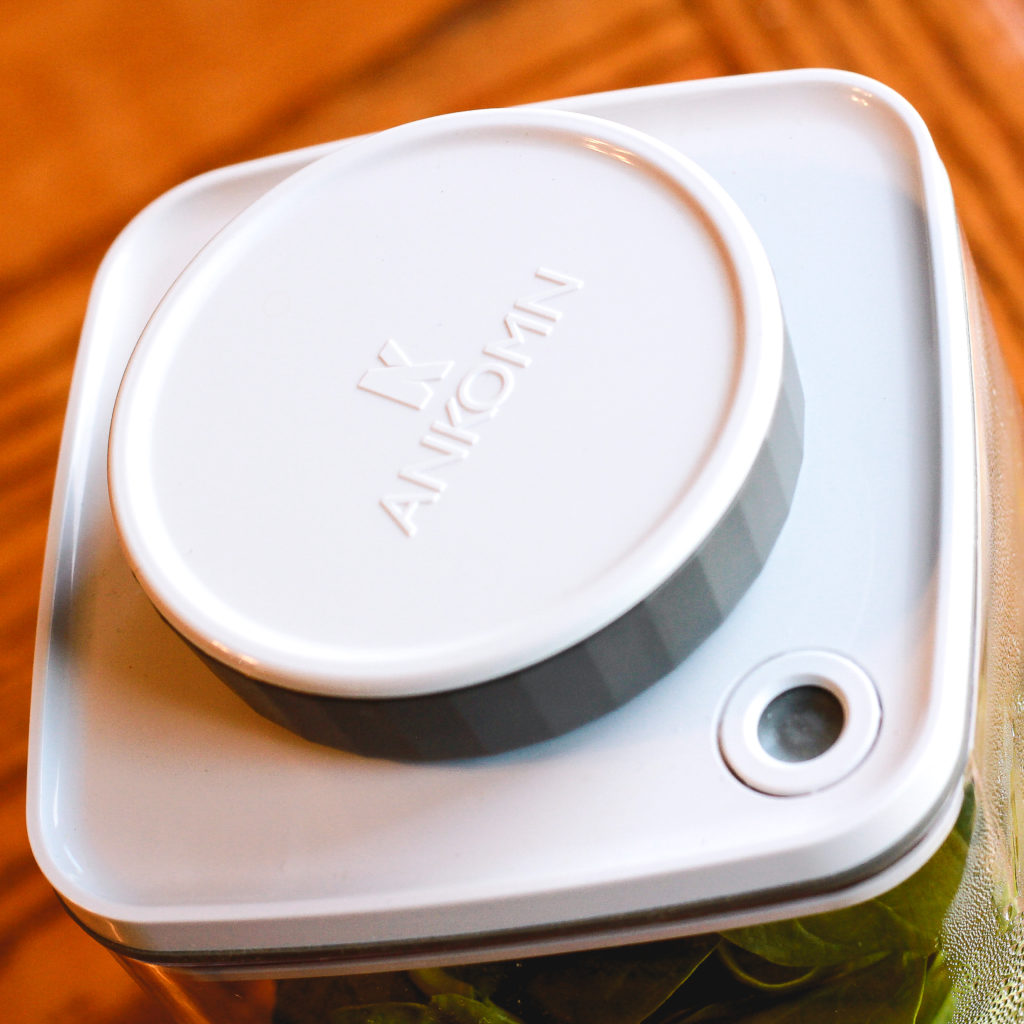 I was especially impressed with the ability to keep leafy greens fresh! I stored spinach in store bought back with a clip and the rest in a Turn-N-Seal container. The difference was powerful! Now I only wish they made a gallon size container to store my Costco size amount of lettuce!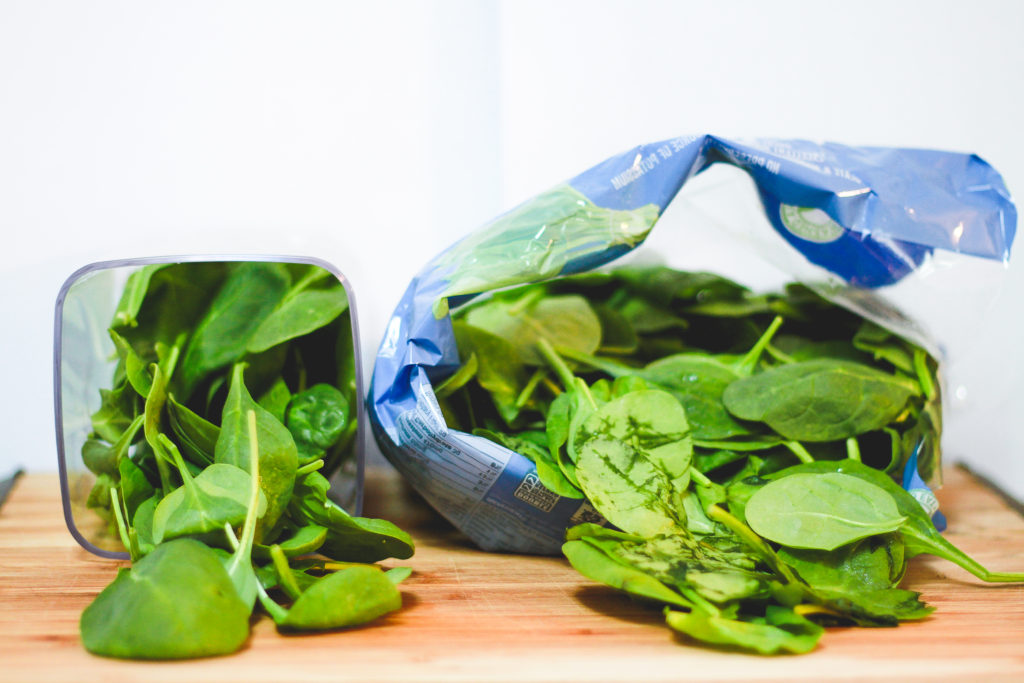 Vacuum storage is the key to keeping freshness locked in. The Turn-N-Seal lid comes with a silicon button that sinks down to indicate the vacuum is present. To release the vacuum, just simply press the button to allow air to rush back in. I found the twist and release were both very simple to use. I appreciated having an indicator to know my food was stored properly.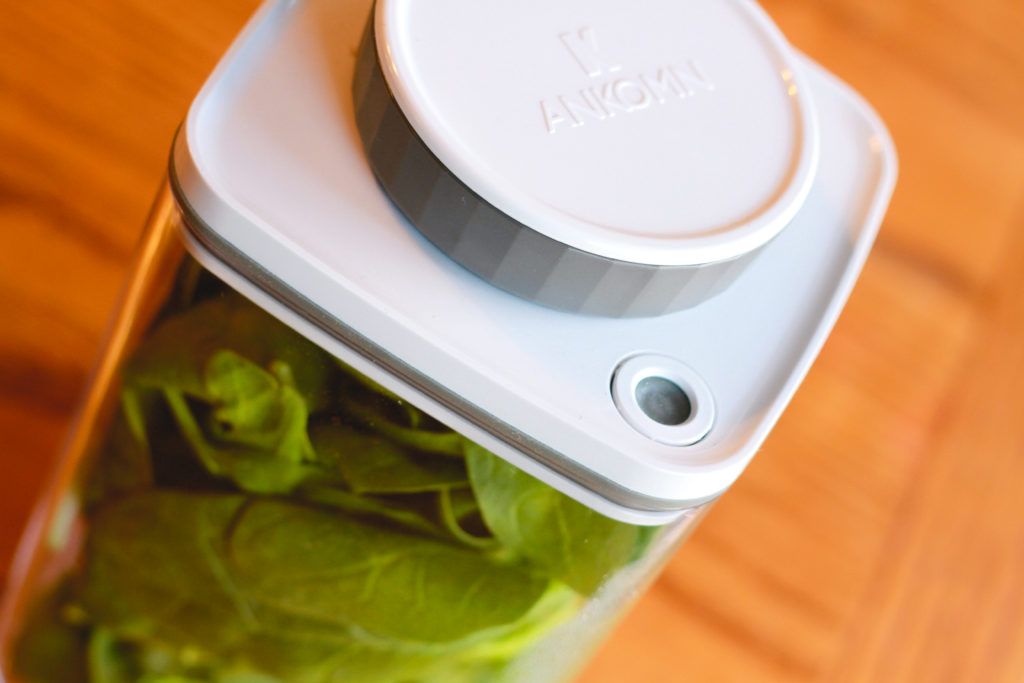 As a mom, I also loved these containers were "locked." I've had a few problems of my toddler helping himself to anything on the bottom shelf of our pantry. Turn-N-Seal keeps him out of the chocolate chips as well as preventing accidental spills!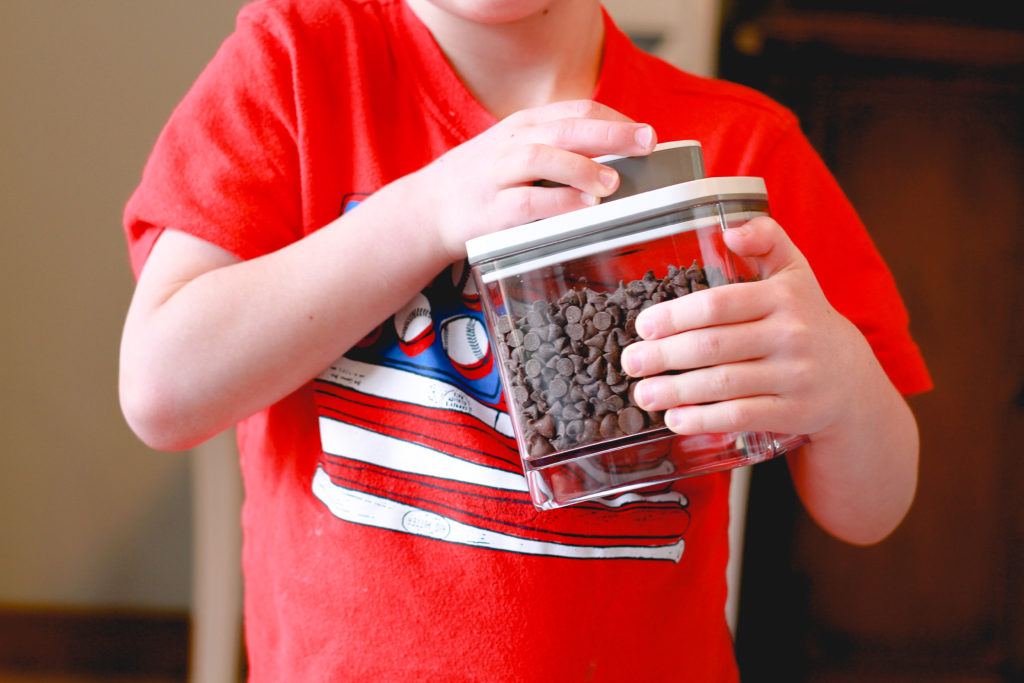 For all of you grill masters, Ankomn containers can be used to marinate meat! A perfect blend of your favorite marinade with the magic of a vacuum seal makes for more tender meat faster.
The Turn-N-Seal also protects food from moisture and humidity making it great for keeping food fresh, crispy, and a longer shelf life! I especially love this feature for the humid summers. My Turn-N-Seal is a great place to store rice or even crackers in the car.
Ankomn covered its bases by making sure the Turn-N-Seal keeps working at a high quality level. The innovative vacuum lid was designed to be easy to clean, preventing dust braking down the vacuum seal.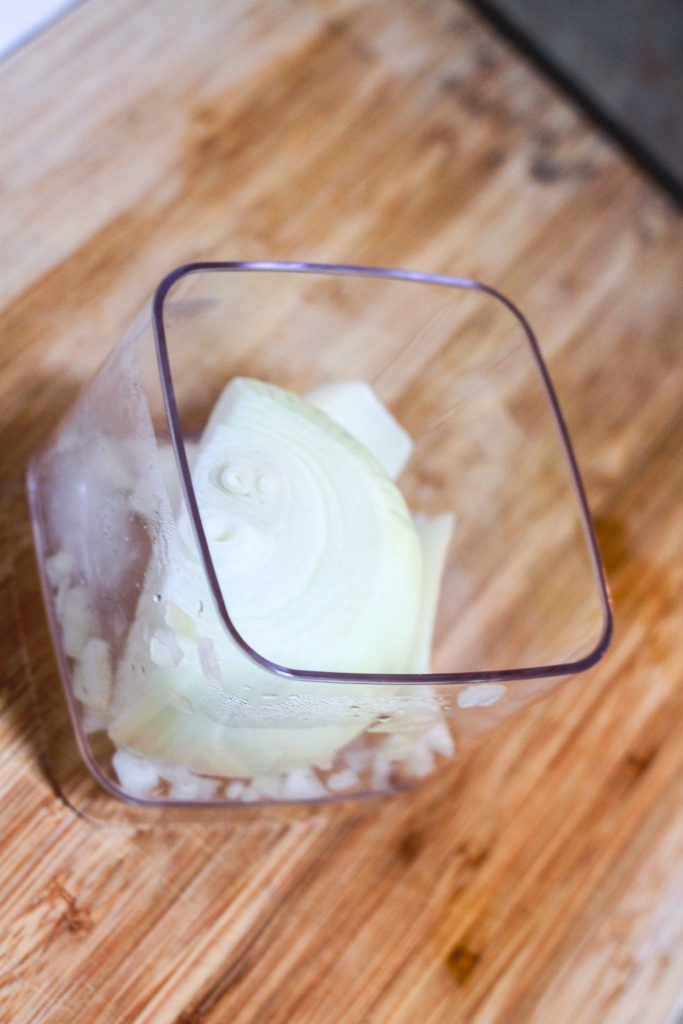 For more instructions you can visit their website to watch an instructional video on basic cleaning instructions.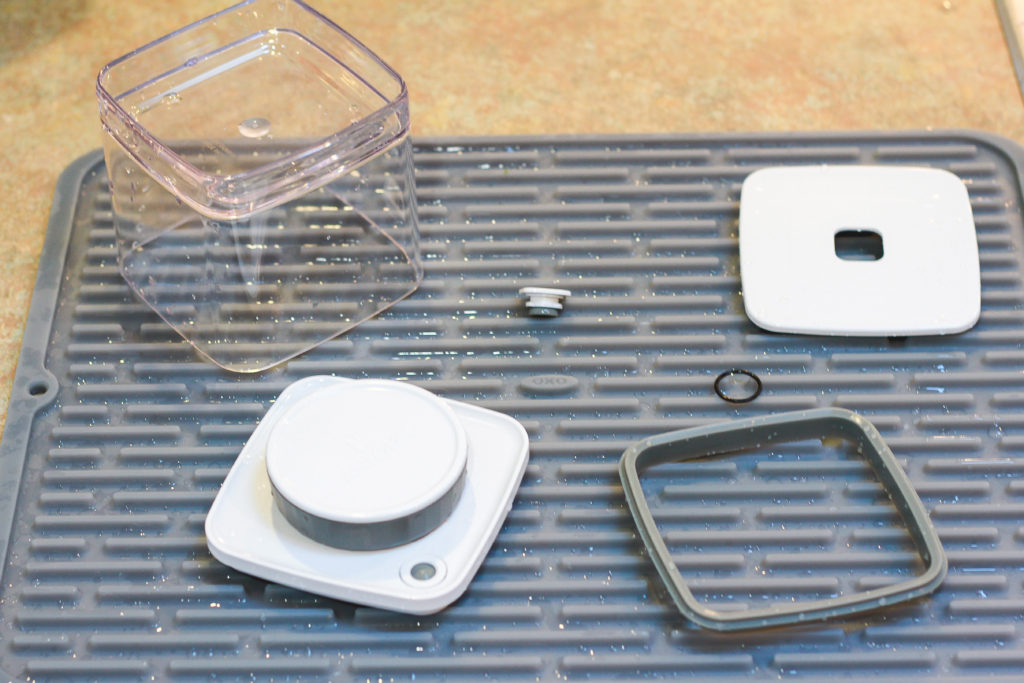 Ankomn products are all made with BPA free plastic. Their instructional guide also includes a material test report in reference to the Japan Ministry of Health and Welfare Notice. This would be my only real big change for Aknomn. As a family trying so hard to move away from plastic, I would love to see a glass or stainless steel vacuum seal container.
If you fall in love with an Ankomn product you will be happy to know they work great together as a "team." The uniform square shape keeps your Ankomn collection in a perfect clean line wherever you choose to store.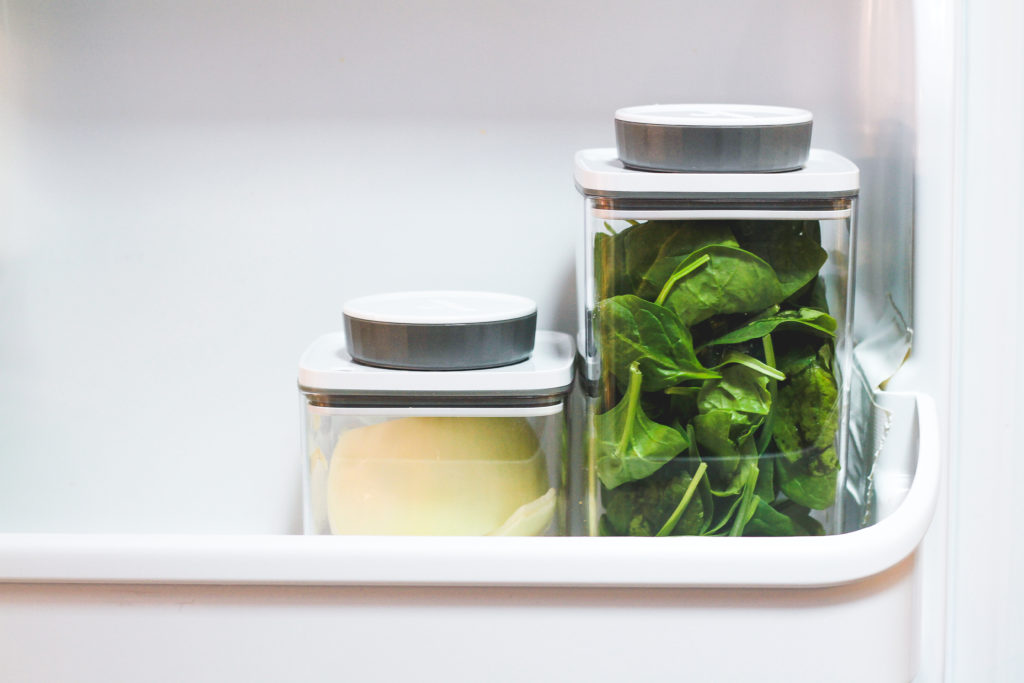 With the stack-ability feature, each storage container can securely stack upon one another. You can make the most of your space; 6 liters of food can fit in a space just 13" square thanks to Turn-N-Seal.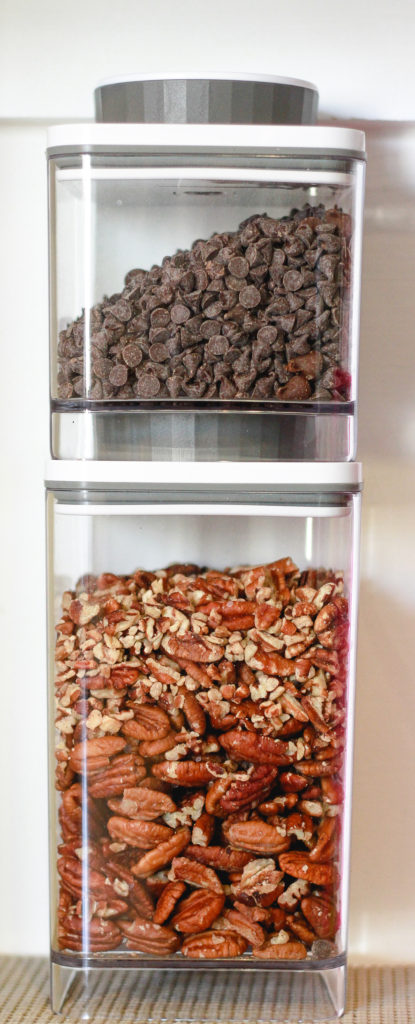 Overall, we love how Ankomn has saved us from tossing out spoiled food! The shelf life of our fruits, vegetables, grains, and leafy greens have expanded to almost 6 times longer! With the simple stacking solution, Ankomn has kept us tidier in the kitchen making meal time simpler.
If you are looking for an innovative storage solution Ankomn is definitely worth checking out today!