The most celebrated time of the year – for most people around the world – fast approaches in the months of November and December. Perhaps it's because the fall and winter seasons bring people and families together for warmth, and lead resolutely into Thanksgiving and then Christmas. Get-togethers and shopping skyrocket in these months (see Black Friday for example), and it can sometimes be difficult to prioritize the things you want.
It is with this in mind that we've compiled a list for you of the best things to buy in November. The price mark-downs on most of these can be downright breathtaking, and represent wonderful opportunities to scoop up things that you've always planned on getting – but that were a tad bit too expensive during the spring and summer. You can get something for both his and hers, or maybe your family's Christmas gift exchange, and get ready to start off the New Year right.
1.Television Sets
When it comes to the best time to buy that new television set, the month of November wins hands-down. After all, the two big bonanza sale days belong to this month: Black Friday and Cyber Monday (the latter is obviously recent, given the explosion of mobile devices in the post 2010-era). Just make sure you pay close attention to the specs to ensure you're actually getting the advertised good deal.
2. For the Cook and Baker
Another door-buster on the holidays are for baking supplies. Even if you don't consider yourself a seasoned chef, all the essentials and condiments you could want for any delicatessen will be available at slashed prices in November. There are spices, sugar, cake mixes of all varieties – our favorite is carrot cake mix – and the associated kitchen appliances such as wire whisks and electric can openers on sale. Enjoy the hunt!
3. Organize Your Kitchen – Food Storage Containers
At first glance, this might seem a bit…random or maybe even spurious. Why food storage containers? Well if your house is like most homes in the post-Thanksgiving weeks, you're going to have a lot of leftovers. Christmas brings extra food, too, so you might as well take advantage of the big savings on food storage containers found at the largest retail stores this November. Besides that, you could even snag some great discounts on all home-related items and more, if you can make use of platforms such as Discounts for Teachers. This can, obviously, be availed only if you have worked as or are a teacher at any educational institution. Furthermore, you'll likely want to have family and friends take away some of the extra food – what better encouragement that providing them with the discount plastic bags and containers you got at rock-bottom prices?
4. Halloween Discounts? Read More…
Since October would have ended not too long ago by the time November is here, you could consider getting hugely discounted Halloween-themed gear for next year now. You won't find them at lower prices, since November is officially the off-season for the spooky months and suppliers have got to clear their inventory. Candy will keep for years, as well as the decorations and adornments you'll need next time around.
5. Winter Preparations for the Home
Every November in the Western Hemisphere brings the first markedly cold drafts of the year with it; as such, it's time to winterize your home through February, until the reticent Sun emerges regularly once again. This is well-known, and so the market reflects the fact by offering discounts on insulation, caulking and more operations meant to help keep you warm and toasty.
6. Perfumes and Colognes
Nothing wows those in proximity to you more than a subtly elegant fragrance. Although you cannot reasonably expect to locate the big name-brand fragrances such as L'Homme on sale, you most certainly can find some quite good ones on Cyber Monday without ever leaving the comfort of your home. Or, join the mad dash on Black Friday and grab the best ones you can!
7. Hardware & Tools
You can also find awesome discounts in the home improvement section of many stores on Black Friday. Everyone else will likely be focused on the electronics, leaving you to roam unimpeded through the tools and hardware for all those DIY projects that pique your interest from time to time. You can find deals as varied as carpeting and flooring, to even landscaping appliances.
For the power tool fanatic in the home, you are bound to get some deals on Cordless Power Tools and energy banks – and it shouldn't take much shopping around to get to them. All the major brand names are on sale (usually) on Black Friday, because of the competition – the engine that drives robust economies.
8. Bridal Dresses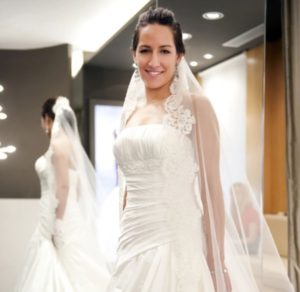 This is more common than you think, and the discounts on fantastic wedding dresses in November has been going on for a long time – it's certainly better to get one now for your upcoming wedding than in summer when the prices skyrocket.
This November, make sure you're not too late checking out the door buster deals that follow Thanksgiving and precede Christmas