As we countdown to Father's Day, you might be left scrambling for that perfect gift for the amazing Dad in your life. Finding the right way to show Dad just how important he is can be tricky. This year consider passing up a boring tie or another power tool and pull on Dad's heartstrings. Give Dad a printed canvas that shows how much he is loved.
The good thing about a photo canvas is that they can be hung anywhere in your home. From your bedroom to the living room, you can reminisce about your beautiful family all of the time. You may already have family photographs hung around your home in the form of Photo Tiles, but you can never have enough photos, and turning to a canvas is a great idea and one that you should definitely consider. Not forgetting that the special Dad in your life will love it too. So, what are you waiting for?
Here are five amazing canvas ideas for an amazing Dad this Father's Day.
#1: That Perfect Family Shot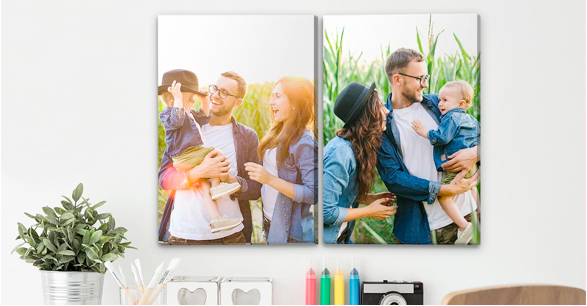 Candid moments are hard to capture when you have to tell a photographer to snap a picture of you, but not so hard when you're literally looking at one of the most wonderful things in your life. Also, kind of difficult when your kids are running around and your babies are crying for God knows why, but every family has that one perfect family moment where it all comes together. Photo mounted art allows you to keep certain moments close to your heart. You'll find as your children grow up, you won't have many opportunities to take candid family photos. Don't waste your photos and let that moment pass in the digital world, give it a spotlight on your wall with the help of a canvas print from somewhere like posterjack.ca today, because those are the moments that are worth it.
#2: A Generational Display
What better way to honor Dad on Father's Day than to opt for a canvas that displays multiple generations of your family. After all, who would you be without your family? You may have to scroll back through your camera log to the last holiday or family wedding, but a printed canvas with several generations is a very sweet way of honoring a very special Dad.
#3: Vacation Memories
Another great canvas idea for Dad is to find a vacation memory that brings a smile to his face. Whether a beachside landscape or a big trip to Cinderella's castle, vacation memories are a great way to remind Dad that you do cherish all the adventures you've had together.
#4: Where it All Started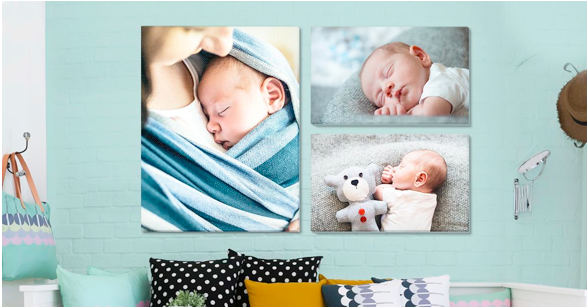 Notice your dad is the one always brings back the "when you were a baby?". They probably really miss your diaper days. A wedding photo or picture of his firstborn, remind Dad how important your family is and where it all began. If you have your big day coming up, you will want to capture the moment forever which is why having a professional on hand is all-important; contact someone like Olga Topchii Photography to make the most memorable moments of your life become treasured forever. Canvas prints are a great way to show all the Dads and father figures in your life how important they are. What better way to show your love than reminding them of a milestone that began the rest of their lives.
#5: Dad's Choice
Sometimes Dads have a different idea about what would make the perfect family photo. While Moms might opt for the one where her smiling beauties are adorned perfectly with their holiday best. Dad might get a kick out of the one with everyone making silly faces or running in from the rain. If you want to impress Dad, show him how much you appreciate his quirky side.