If you have kids then you know that surprise and blind bag toys are HOT!
If my kids get a new toy from the store, odds are they will be choosing a new product that allows them to open a ball, bag or container that surprises them with which version of the toy they have collected. The thrill of finding out what new toy you got is 1/2 of the fun!
With so many options out there a parent can feel overwhelmed.  But don't sweat it now, because MamatheFox found 2 of the most fun new surprise toys for the spring of 2018 – 5 Surprise & Smashers!
Smashers by Zuru

Smash the Ball & Collect Em All
The fun of opening a surprise toy is the unveiling – and what is more fun that smashing something open?! I mean I am an adult and I get excited just thinking about smashing something open – its power, force and thrilling movements bring you into the moment in an exciting way.
Series 1 of Smashers features a "sports" theme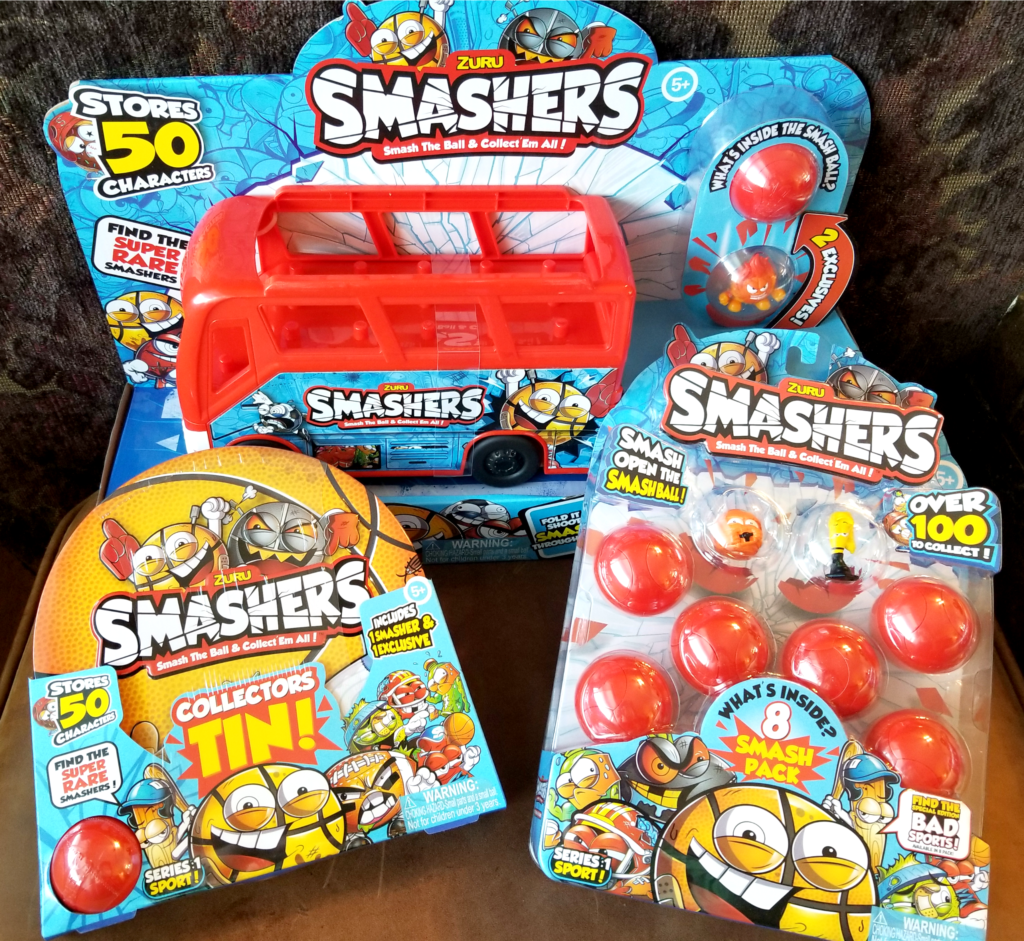 Once you smash open the ball, you see your new surprise toy – and Series 1 is sports themed!
Features : Super Rare, Limited Edition, Bad Sports, Ball Stars, Game Changer, Team X-Treme, Smash Gear, Not-So Fast Food and Hard Hitters Smashers in Series 1
In the basic 8 set of Smashers you get 2 Smashers, 6 Smashers in Smasherballs and a collectors guide.
You can track your collection online – click here – so you can remember which Smashers you have already and which Smashers you are aiming to find
The special edition "Bad Sports" themed Smashers are only available in the 8 packs! I suggest starting with an 8-pack you can you try to score one of the Bad Sport Smashers right away.
Collectors Tin
When you start your collection you are going to want a collectors tin! These series, since its a sports theme, features a basketball tin! With some of the favorite characters on the cover, you collector will love the look of the tin.
The tin includes 1 Limited Edition Smasher, 1 Smasher in a Smasherball, the tin and a collectors guide.
Its a perfect way to tote around your collect to your friends houses!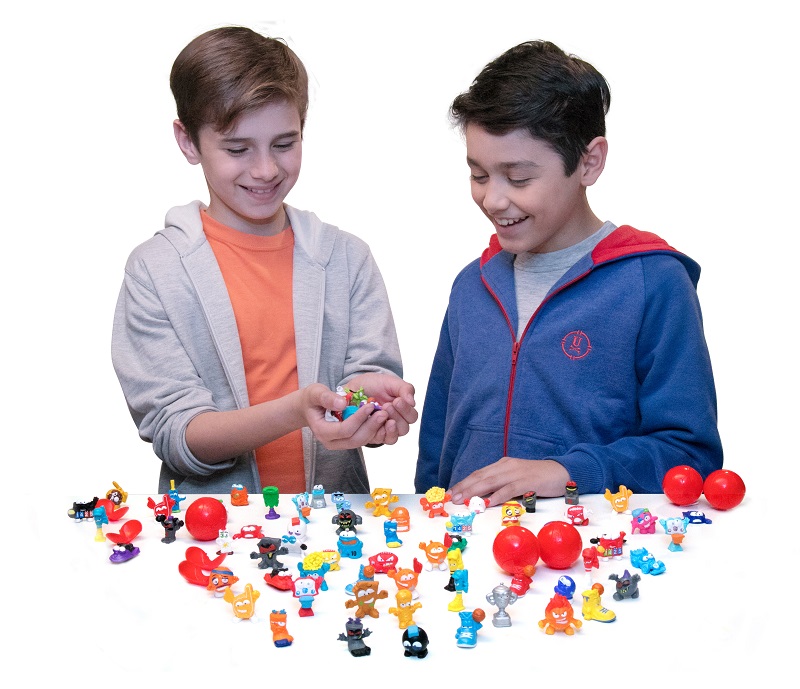 Smash Bus
The Smash Bus is a sweet ride for your Smashers. You can transport them around your home in a real working vehicle. The best part about this Smash Bus is that it transforms into a basketball court!
Once opened up the court allows you to play basketball, using your new Smashers ( 2 included with Bus ). Using the spring board you can propel the Smasher through the air and attempt to make it into the basketball hoop. This is perfect for independent or group play.
The Smash Bus can store up to 50 Smashers!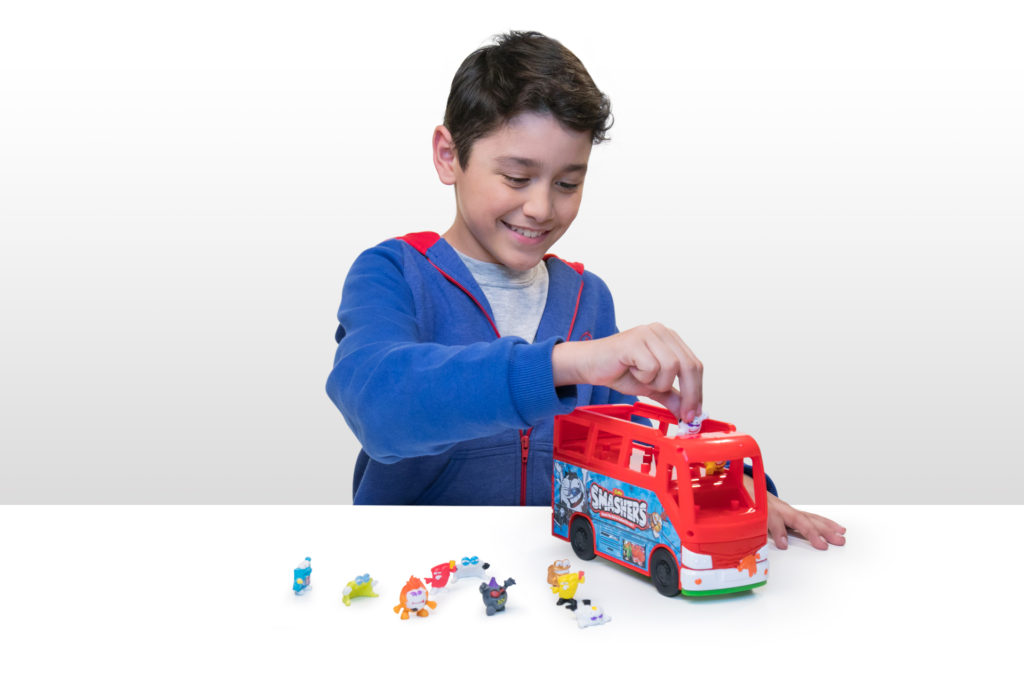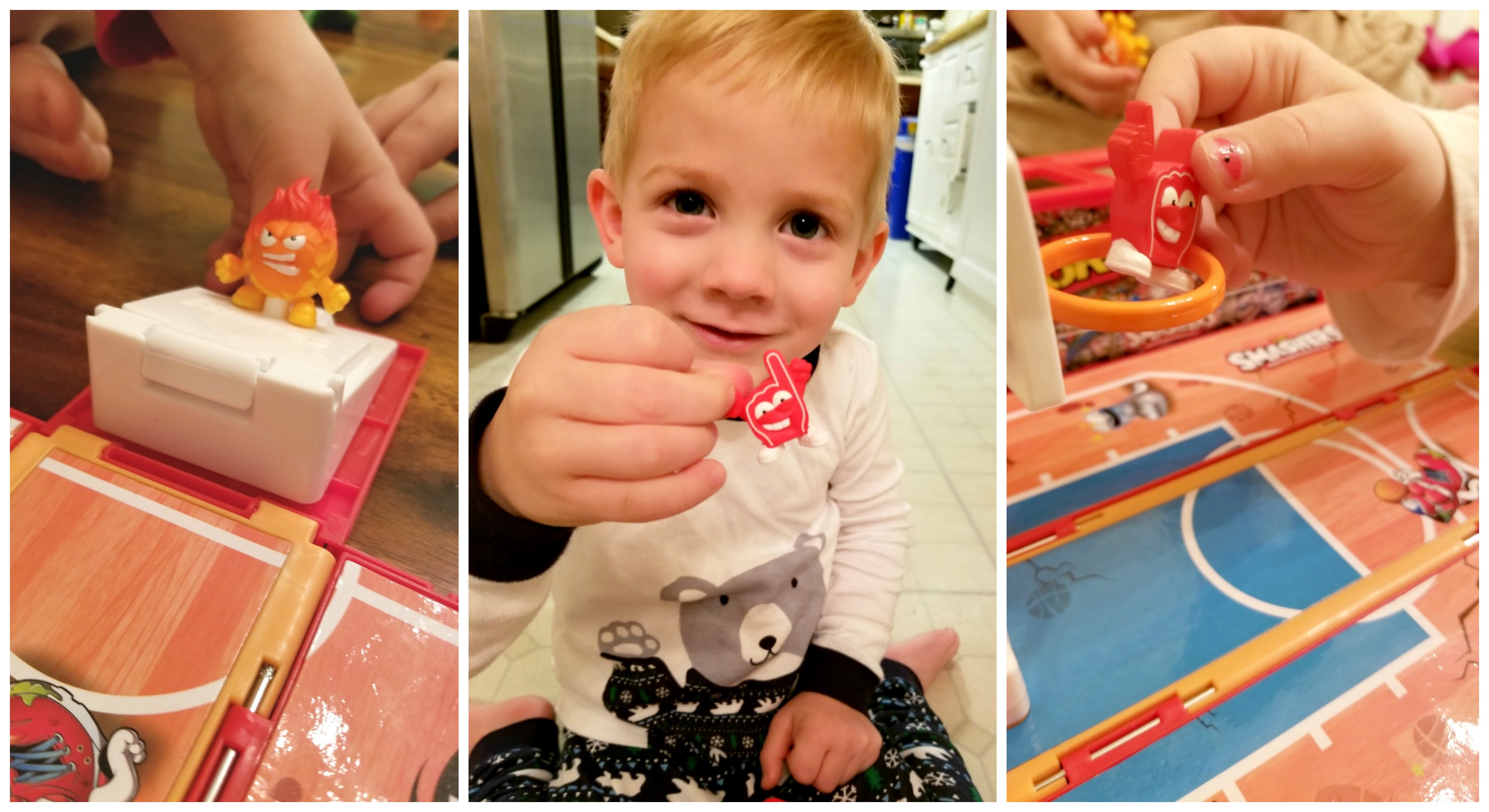 Smasher are now available for purchase at Target, Toys R Us and Amazon
5 Surprise by Zuru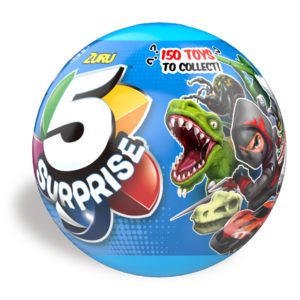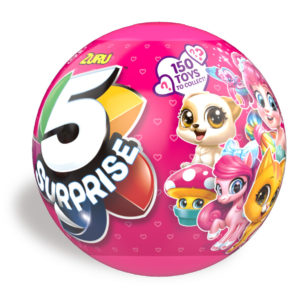 Boys and girls alike love to open up a blind bag! The most exciting new blind bag style toy is 5 Surprise
In each ball, when the plastic covering is removed, you will find an orange (like the fruit) style ball that opens to reveal 5 sections of the ball, each slice containing a new surprise!
This is a very exciting blind toy, as you get multiple prizes from one ball. Its the gift that keeps on giving!
Be surprised each time with different types of toys!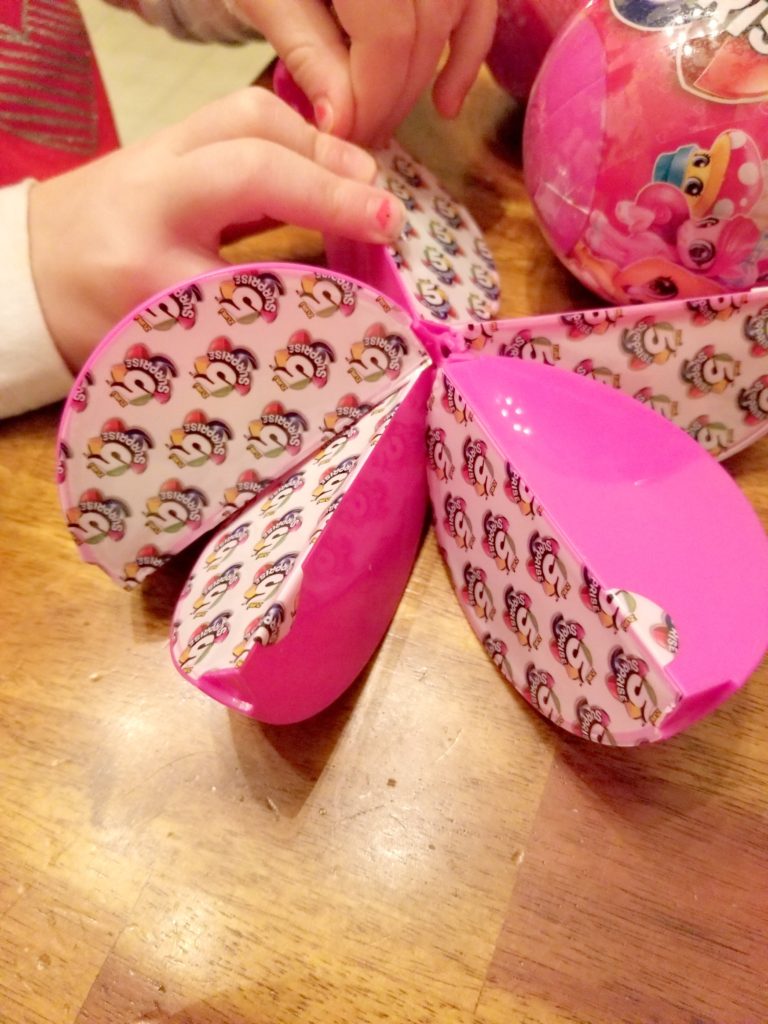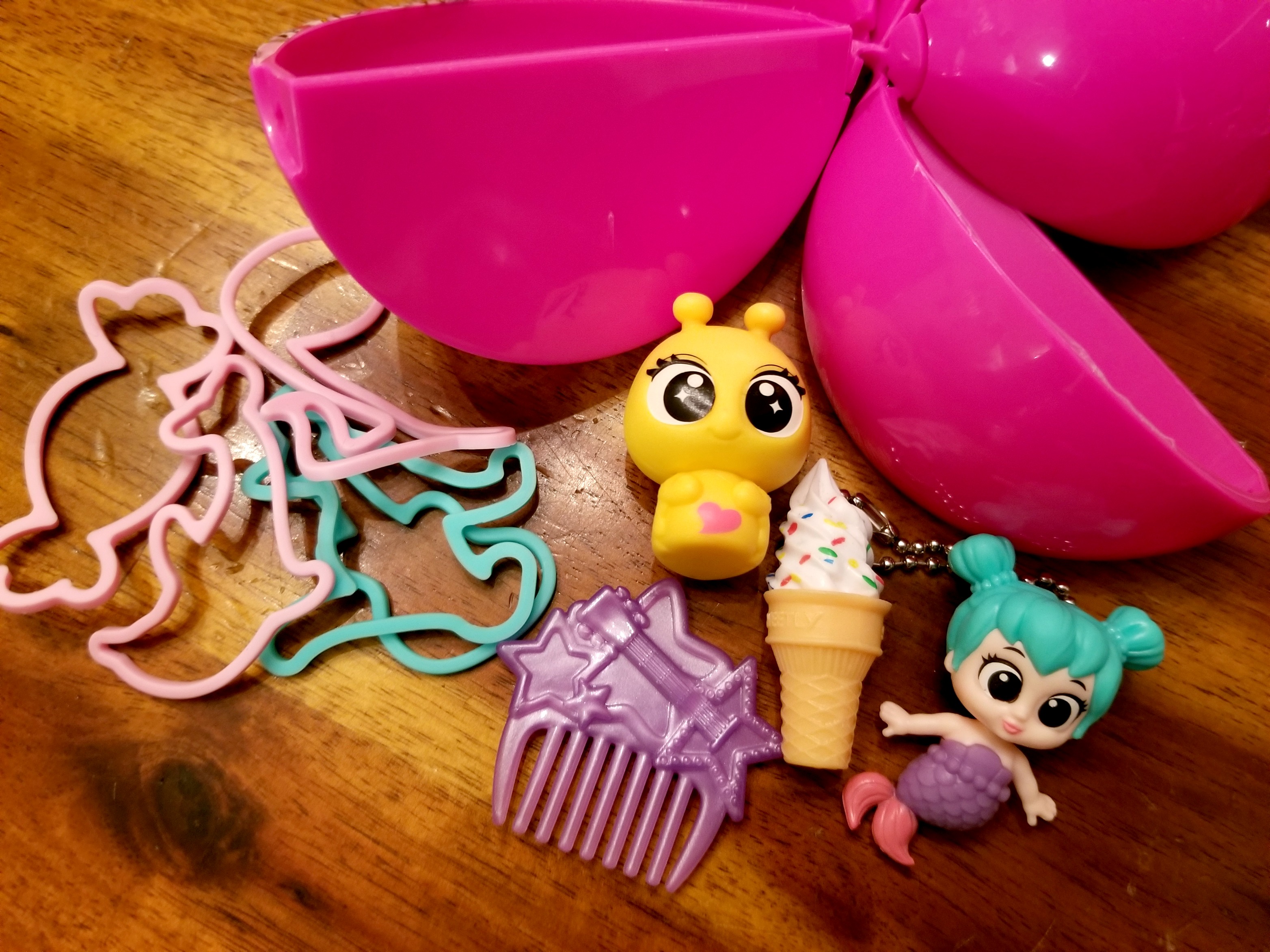 As each slice is opened and the cover is peeled off, you can see the new, tiny toy in each section. Ranging from key chains, hair combs for dolls, bracelets, small toy cars, little dolls and animals and so much more!
With so many toys that could be in your 5 Surprise, there are literally 1000's of variations which you can find in your ball!
5 Surprise is now available for purchase at WalMart, Toys R Us and Target