This Valentine's Day you can give a sweet and simple gift – a classic jewelry box.
The jewelry boxes from Songmics are classic, high quality and make the most perfect gift.
The Wooden Flower Carved Jewelry Case from Songmics.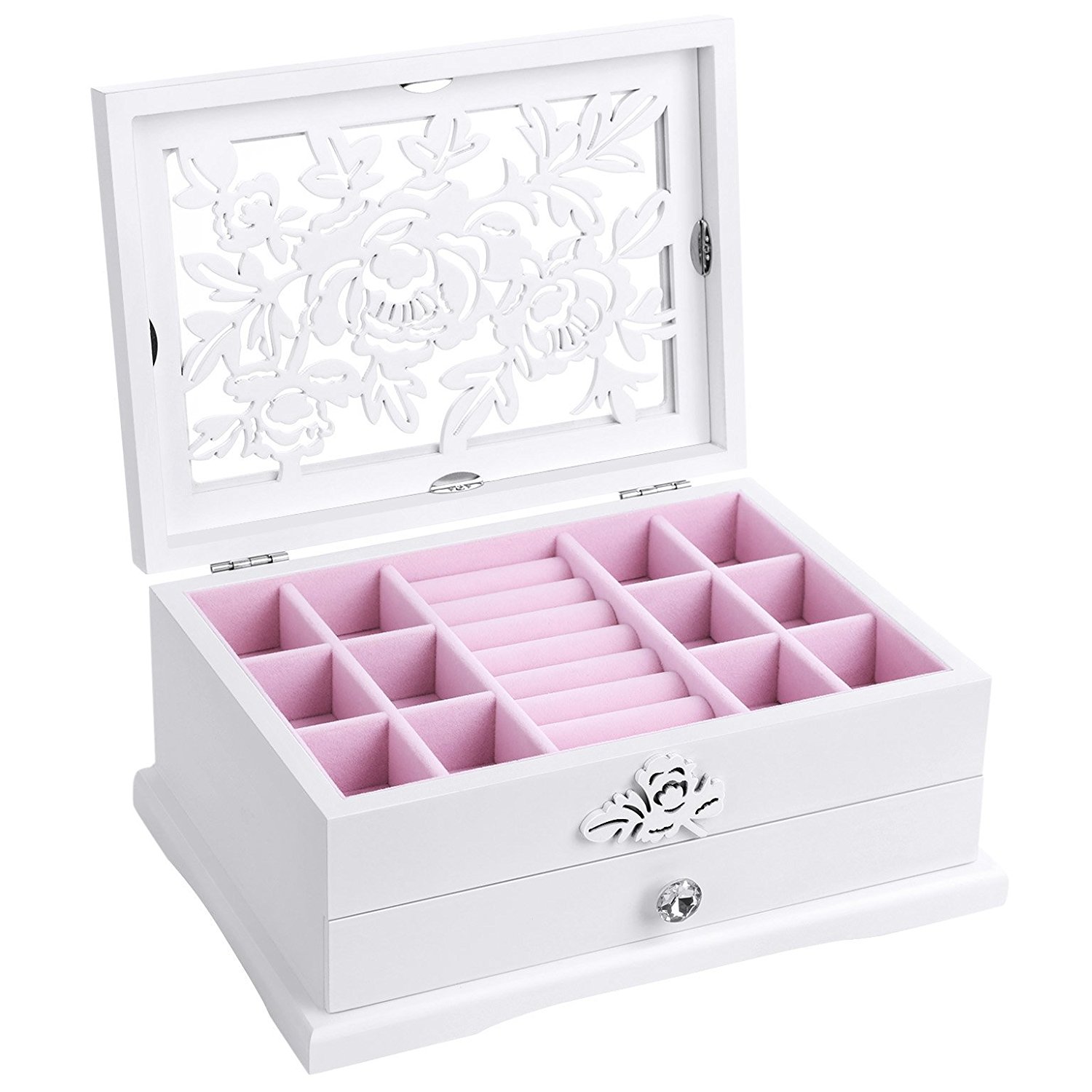 This case is a pristine white color, with soft pink cushioning, giving your treasure the protection you desire.
The delicate flower designs give it a classic feminine look and my daughter and I love.
With a shiny crystal knob to open the draw, it gives a luxury appeal to the box, increasing the femininity.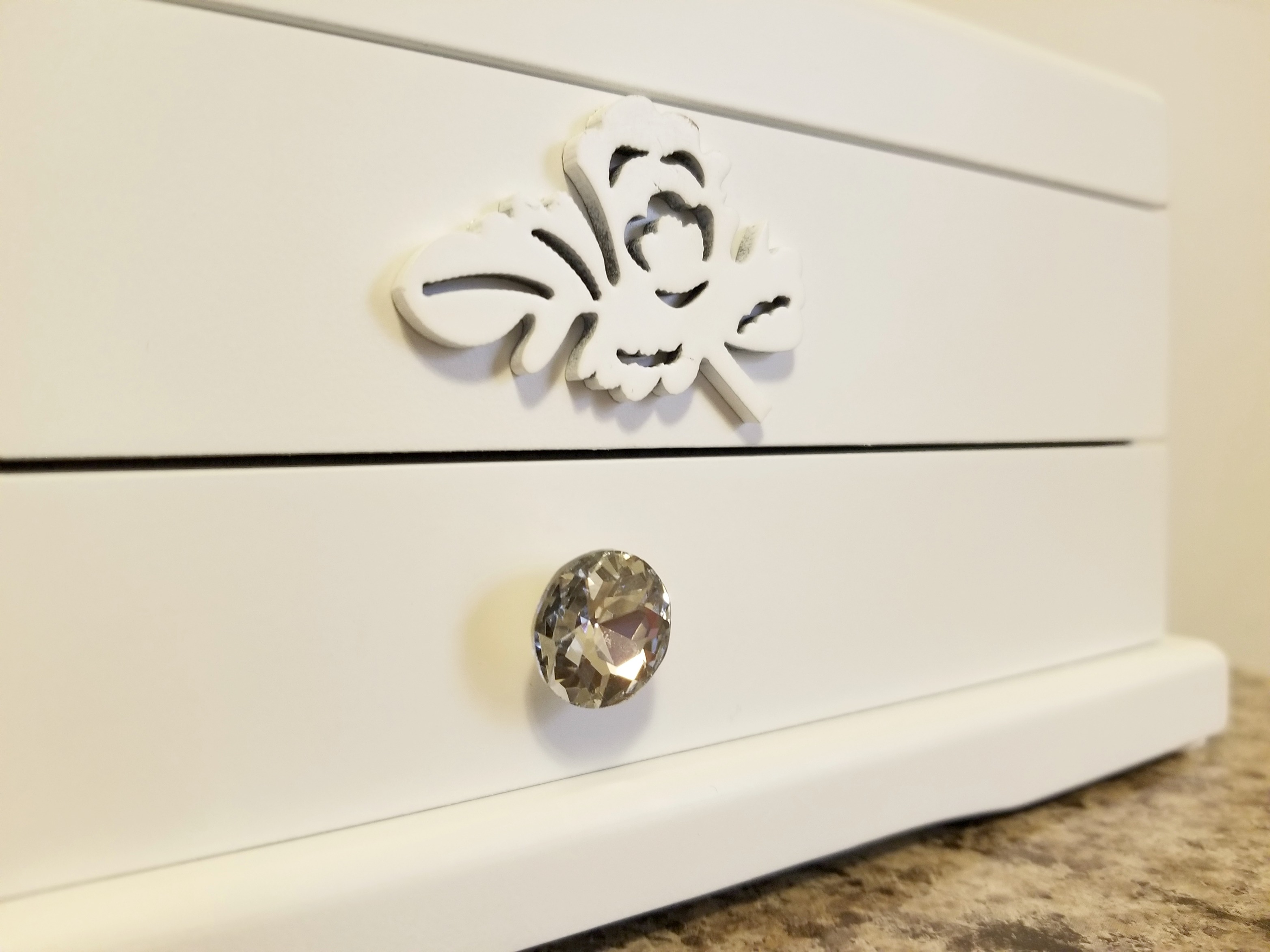 This case can store jewelry like earrings, rings, bracelets and necklaces. It keeps them organized with 12 compartments, 8 ring rolls and 1 drawer.
The box itself is 11.9 x 8.7 x 5.8 inches, giving you enough space but without taking up too much room on top of your dresser.