This Valentine's Day you can give a sweet and simple gift – a classic jewelry box.
The jewelry boxes from Songmics are classic, high quality and make the most perfect gift.
The Wooden Flower Carved Jewelry Case from Songmics.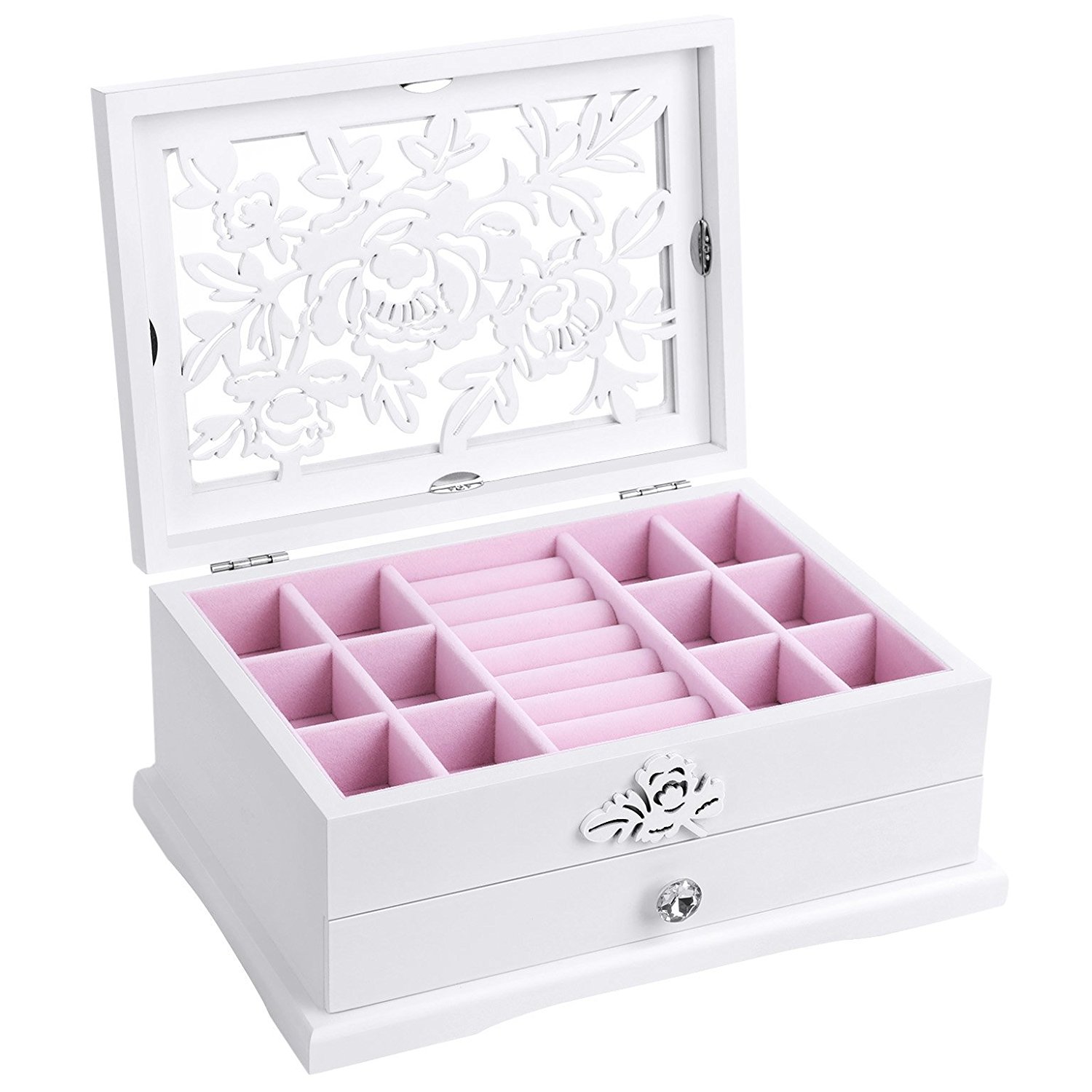 This case is a pristine white color, with soft pink cushioning, giving your treasure the protection you desire. Whether that be a diamond ring, a sterling silver bracelet, or your favorite springer spaniel necklace – this box will protect it all and make a soft home for your precious belongings too.
The delicate flower designs give it a classic feminine look and my daughter and I love.
With a shiny crystal knob to open the draw, it gives a luxury appeal to the box, increasing the femininity.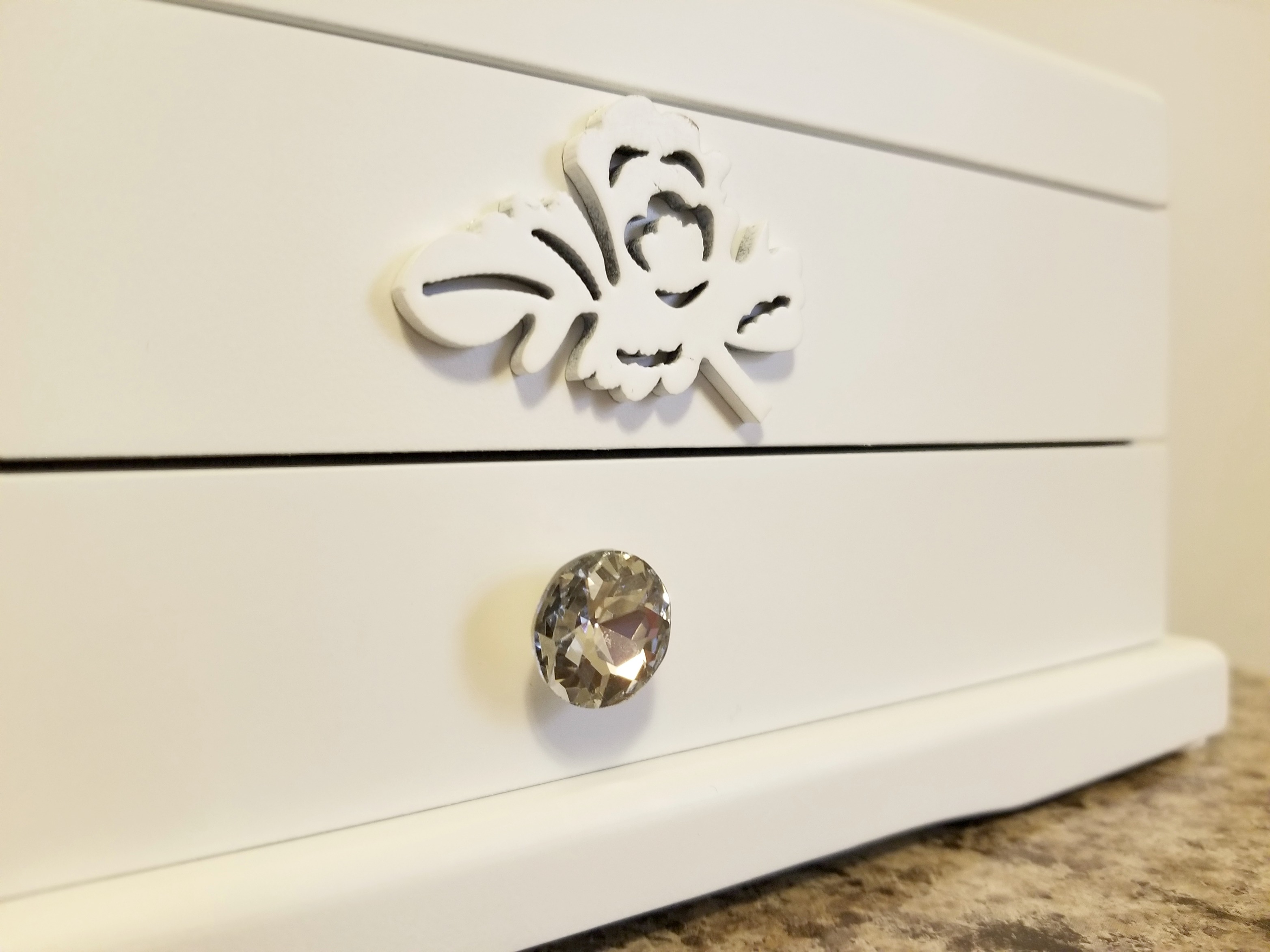 This case can store jewelry like earrings, rings, bracelets and necklaces. It keeps them organized with 12 compartments, 8 ring rolls and 1 drawer. The drawer is the perfect place for your bigger, chunkier jewelry. For example, a friend of mine recently got one of these unique watches for women, and it fits in the drawer nicely. This is just as well as it's such a nice watch that she saves it for special occasions, and this box is the perfect place to store it in the meantime.
It's also a great chance to sort out your jewelry collection. If you know that you've got so many necklaces and rings that they make organizing them impossible then you might want to get rid of or sell the ones you never wear anymore. It's also a good excuse to invest in some new items of jewelry – you can check out examples over on adinasjewels.com today – because if you're looking to get rid of some, you'll likely want to replace them with something that takes your fancy.
You can get cash from your old jewelry if it's in good condition so consider spring cleaning all your jewelry and make it easier to store it all.
The box itself is 11.9 x 8.7 x 5.8 inches, giving you enough space but without taking up too much room on top of your dresser.