With two kids, one in diapers and one potty training, I have a lot of random supplies I need throughout the day. From diapers, to nail clippers, extra clothes, to wipes, I wanted to keep supplies at hand to limit time unattended kids. For a while I was just storing supplies under my coffee table. It was messy, the kids got into it, and I was alway straightening up piles. Without a specific place for supplies in our family room, a lot of things got lost or "lost" to my husband at least.
Then the Baby Tooshy Diaper Caddy
entered my house, and just like that we got organized.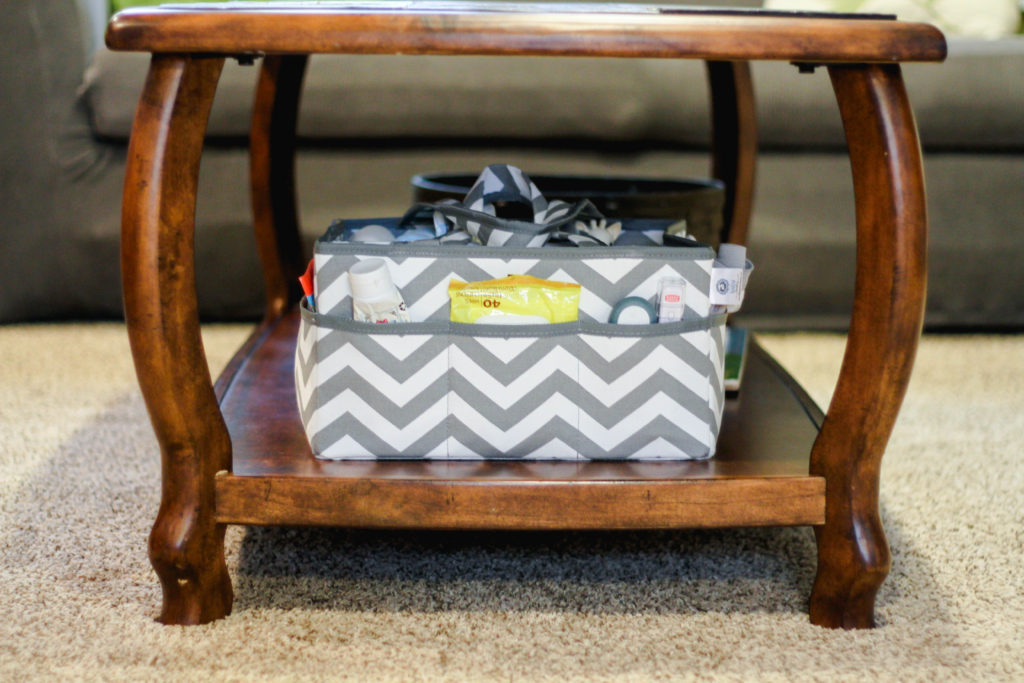 Connect with Baby Tooshy
Website     Facebook.    Pinterest     Twitter
The Baby Tooshy Caddy is a practical addition to any baby home. It neatly organizes every thing you need for daily life with littles. The strong, sturdy built was actually way more durable than I expected. The walls are thick and strong like cardboard covered by easy to clean canvas. The 9 pockets are flexible and secure and keep things in place, even on the move.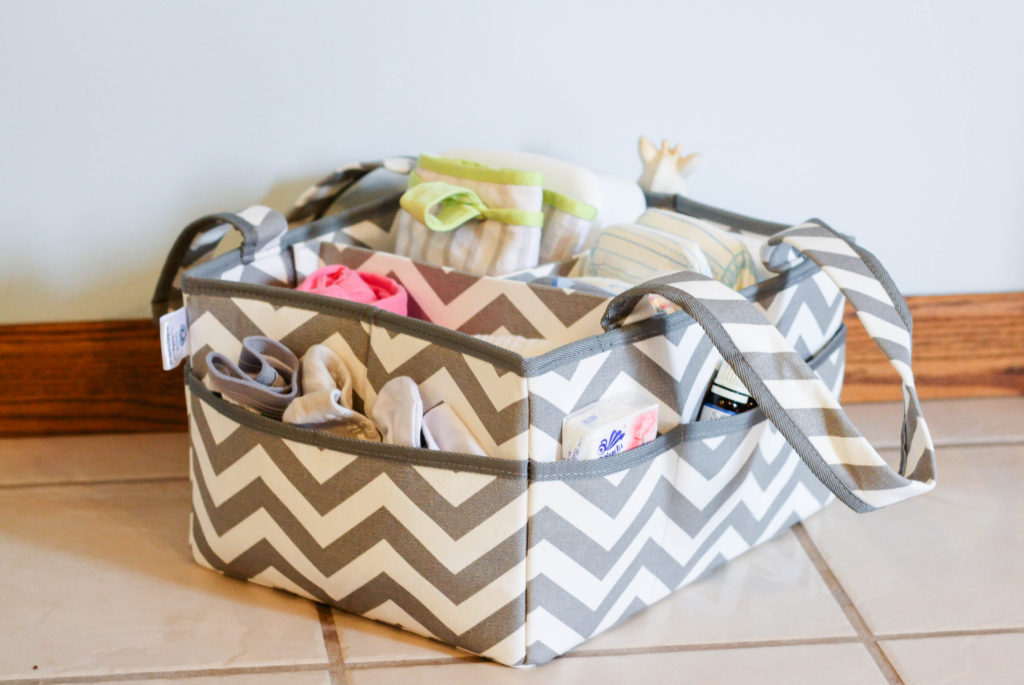 With two strong handles the Baby Tooshy Caddy can follow you around the house, or on the go. It is perfect for taking from room to room especially when  trying to avoid leaving that sneaky toddler unattended. It can even make traveling more organized by holding activities and snacks, the diaper stash, or even emergency medical supplies.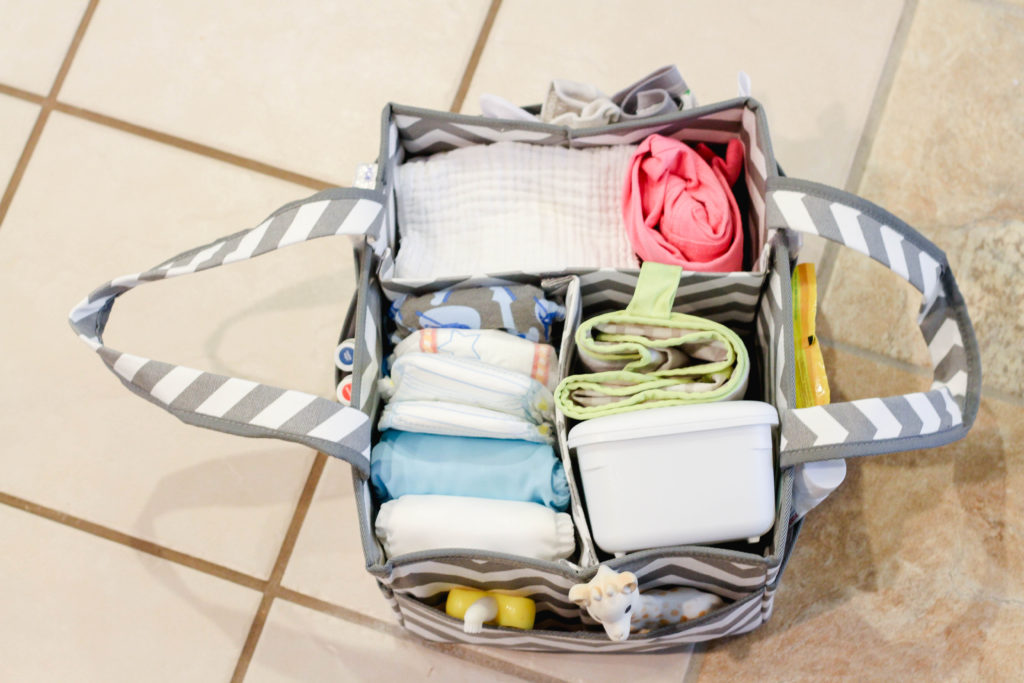 The large size comfortably holds a variety of supplies. If you are completely filling with diapers, the Caddy can hold at least 60 size 5 disposable diapers, full size wipes, and other small essentials. That is an estimated of  1 week of supplies.
With two kids in different stages of life, my needs are vast. I loved the ability to fit a variety of cloth diapers, pull ups, reusable diapers, and underwear. Everything for my new house, which I was able to finance after reading this article: How Much House Can I Afford?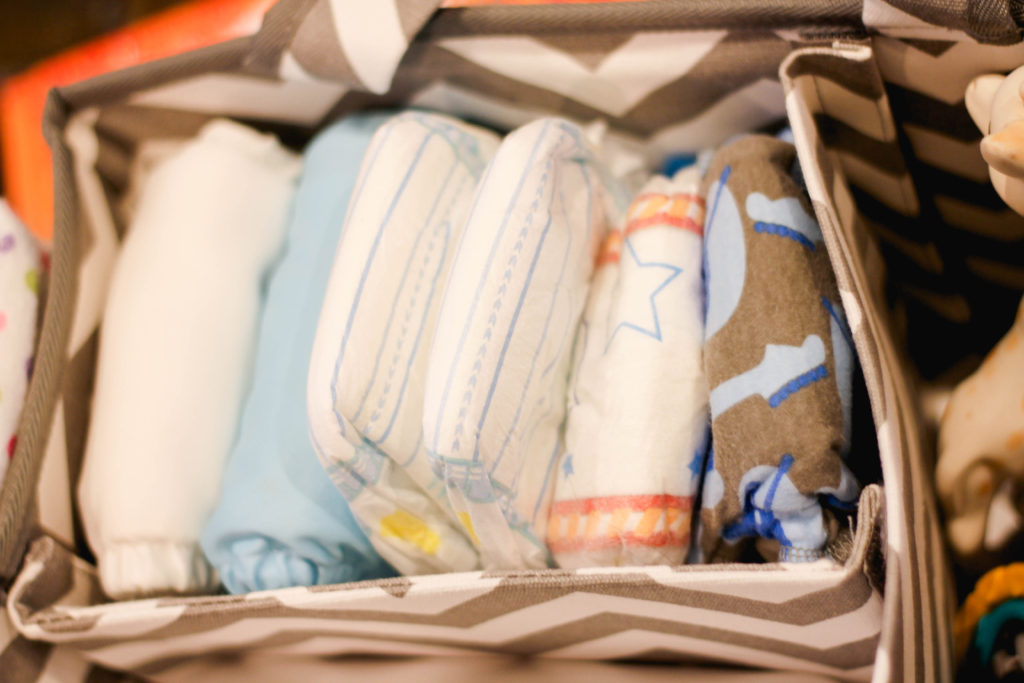 For those hundreds of diaper changes I do a day, I added the other diaper changing necessities; a large box of wipes and a changing mat.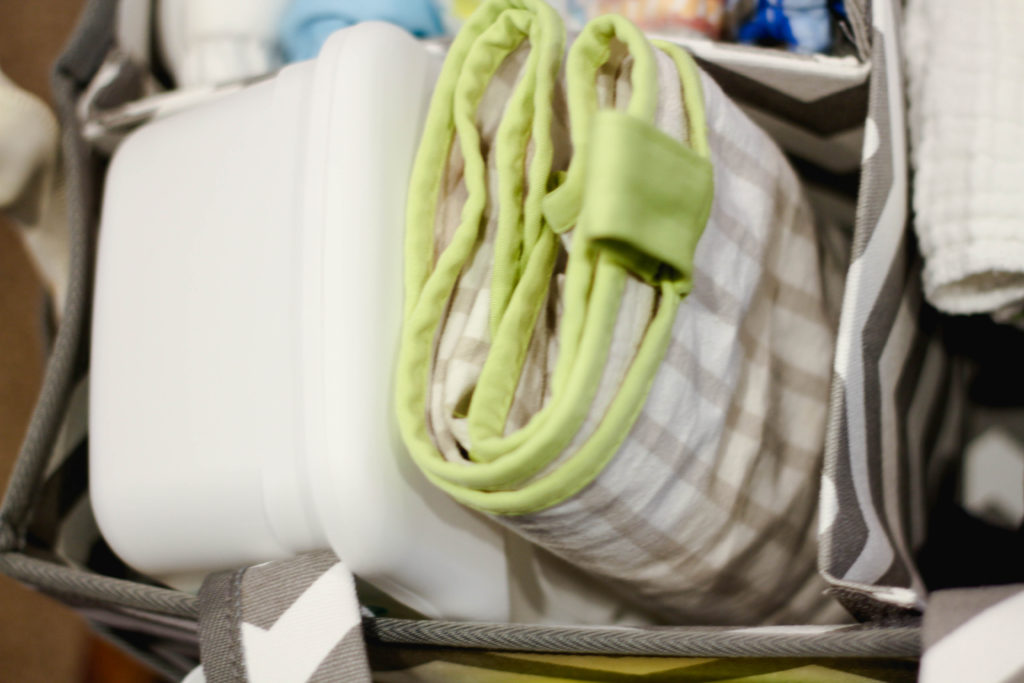 With 8 full length pockets, baby sized supplies stay organized and easy to find.
Our tube of diaper cream and hand wipes fit snugly without a problem. I also added nail supplies and a thermometer since they always seem MIA when needed most.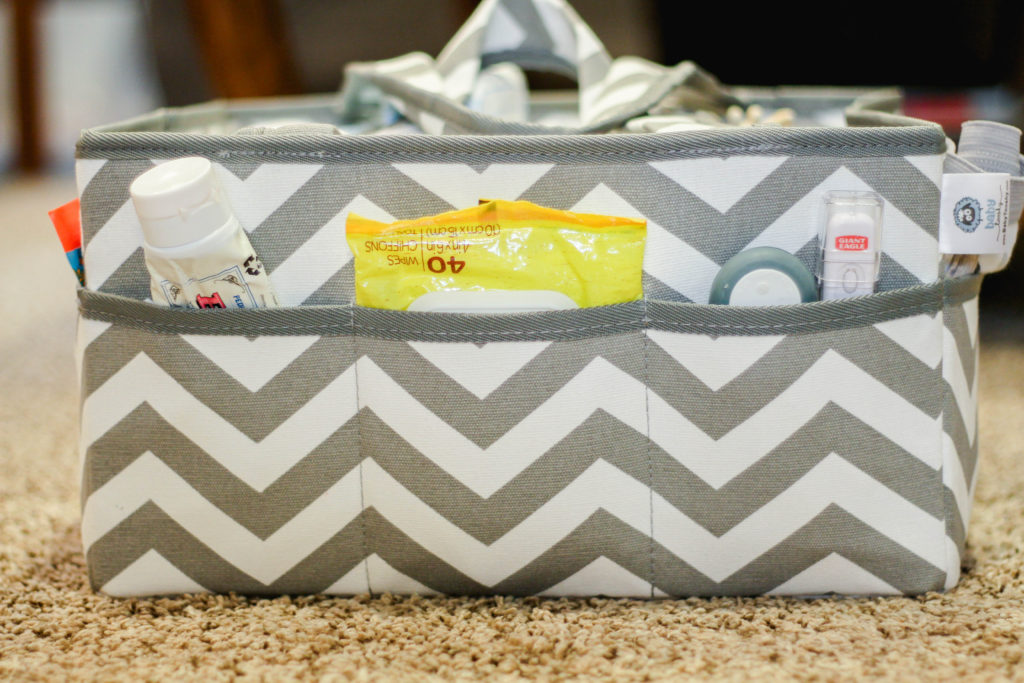 Truly the list could go on of supplies you could store. The Baby Tooshy Caddy is versatile and timeless in organizing supplies for your family.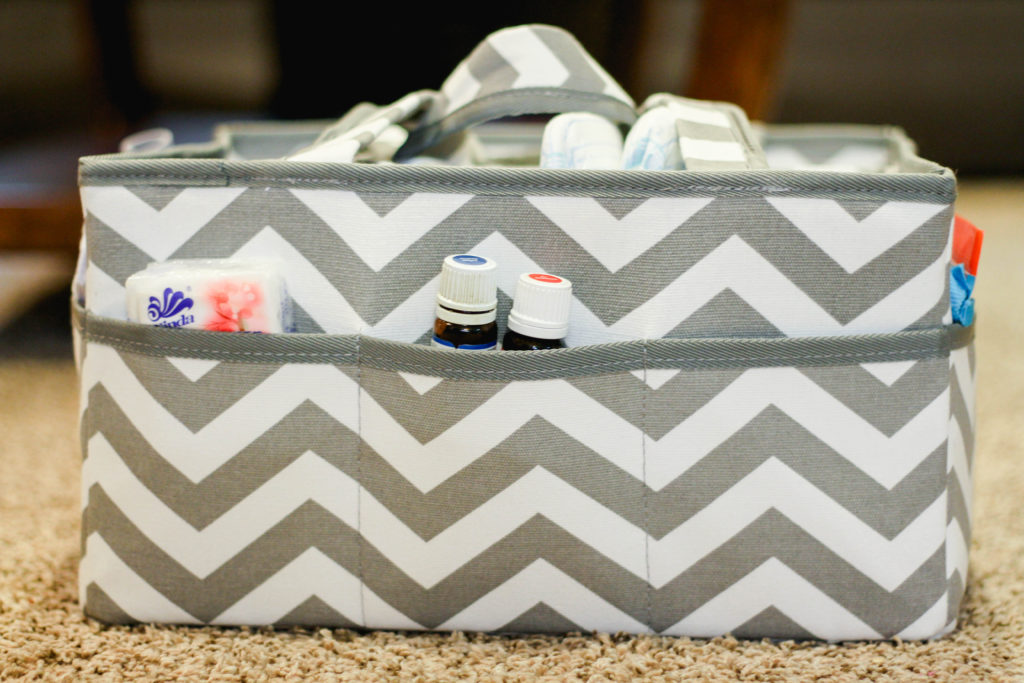 Stay organized by checking out the durable and strong Baby Tooshy Caddy. It is sure to find a perfect fit in your home as you fit your home inside its easy to clean and secure frame.