Got Your Little Angel Home? 5 Tips to Keep Your Darling Disease-Free!!
If you and your partner are new-born parents and finally brought your little one home then you might be feeling the utmost happiness. Right? But, along with that the one common thought which is 'how to keep your sweetheart safe?' must be nagging your mind like other parents. Yes! It's quite natural to feel so as he or she is the most integral part of your life now and it is completely your responsibility to take care of your baby.
Moreover, you need to be very conscious about this whole episode as your baby will be generally too prone to all kinds of diseases, thanks to your cute one's initial level of the immune system. Just a little neglectfulness from your side and it might end up him or her to suffer from dangerous diseases.
Wondering how to keep your baby away from all the germs?
Well, here I am today with some incredible suggestions for you that will definitely lead you to do so with the highest efficiency.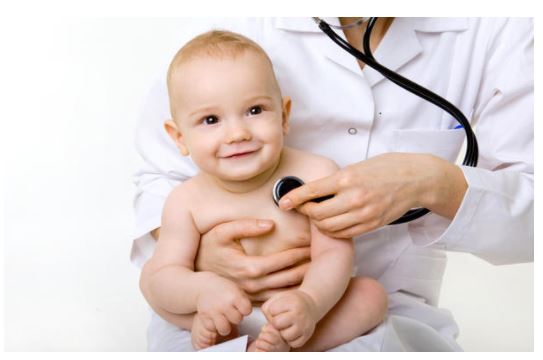 Source:- News.usc.edu
Just read ahead and understand!
Don't entertain such visitors in your home and especially in your baby's room who are suffering from any disease or flu. For instance, if someone is having a cold, cough, sore throat or any other disease-related symptoms then probably he shouldn't visit your baby. Also, even if someone suffered from any contagious disease before a couple of weeks then you should try to avoid him or her.
You, your relatives, your visitors or whoever else it is, your baby should be touched only after the hands are being washed and sanitized. Never allow anyone to touch your little one simply just after entering your home from outside. It is the best way to stop the spread of any kind of infection.
Try not to have too many outings with your baby during the first a few weeks. Well, it doesn't mean that you shouldn't at all take your baby out. There must be some places where it's mandatory to take your baby.
In such scenarios, cover your darling with clean and comfortable clothes, dresses or blankets to keep him or her away from any kind of germ or pollution. Further, you can buy such things of absolutely premium quality while opting for Debenhams offers for kids.
At least, continue with the breastfeeding for first 6 months. It's because mother's milk is way too much necessary for babies to build their immunity strong and fight away the diseases. So, don't step behind to breastfeed your infant unless you have some serious and unavoidable constraints.
And, the last but not the least, make a list of all the vaccines that your baby should take in the first a few months while consulting with the doctor. To get all those vaccines is really necessary because it will protect your baby from all kind of life-threatening diseases. So, to gift your child a disease-free life, don't forget the vaccines!!
Wrapping Up My Thoughts
So, now when you have the most precious someone of your life in your home, just keep in mind these aforementioned tips. And, thus you would be able to keep your baby absolutely safe and healthy!!
Disclosure of Material Connection: This is a "sponsored post." The company who sponsored it compensated me via a cash payment, gift, or something else of value to write it. Regardless, I only recommend products or services I use personally and believe will be good for my readers. I am disclosing this in accordance with the Federal Trade Commission's 16 CFR, Part 255: "Guides Concerning the Use of Endorsements and Testimonials in Advertising."