Go to sleep! Please?!
This is often how I feel at 7:30 pm each night. I love my kids, but the bedtime battles are rough. Some nights are better than others, and some nights are much, much worse…

After many trials and efforts there are a few things I have come to a conclusion on when it comes to bedtime for the Fox kids.
Routine – Kids understand routine. If you do the same thing each night, the consistency assures them and gives them the comfort they desire. They can understand what is coming next and there is much less of a fight.
Full Belly – I try to give my kids a snack and water before bedtime. This helps that oh-so-annoying "I am hungry/thirsty" excuse.
Cozy PJ's – The more comfortable my kids are while laying in bed, the better their sleep. If they have soft pajama's on there is less twisting and squirming around to get in that perfect sleeping pose.
Bathroom Trip – We have the kids try to use the toilet, wash their hands and brush their teeth right before bed.
Stuffy and Story Time – My kids love stuffed animals. Like love them. They each choose a few stuffy's (as we call them) to sleep with that night. This give them a sense of comfort and security. After we cuddle in we read 1 – 3 books depending on time, length of book and honestly, my mood!
Prayers and Lights Out – After our story time is completed we pray to Jesus for our day we just had, all our friends and family and for the following day. This gives my kids the final nod of the day. The "the end" moment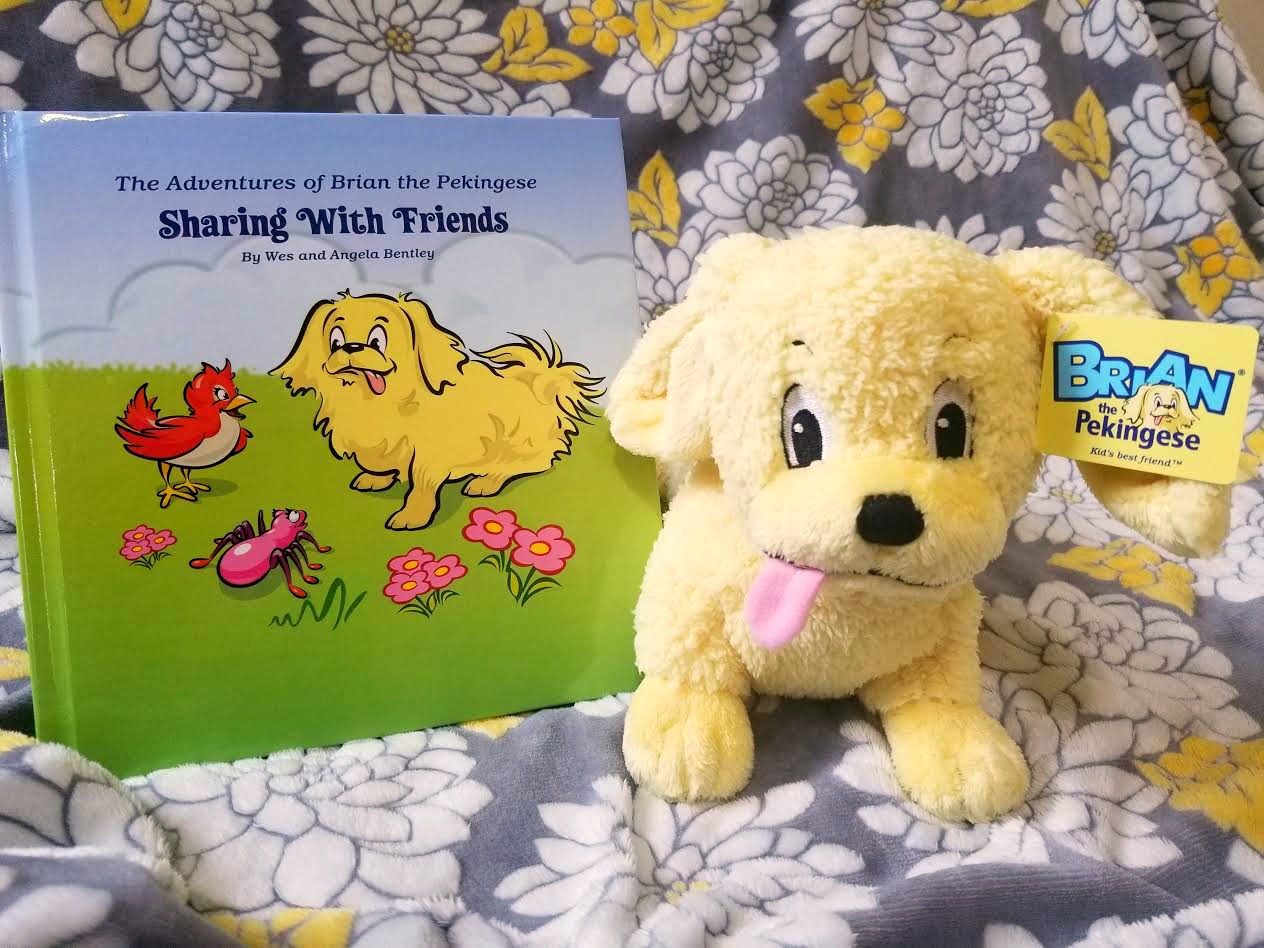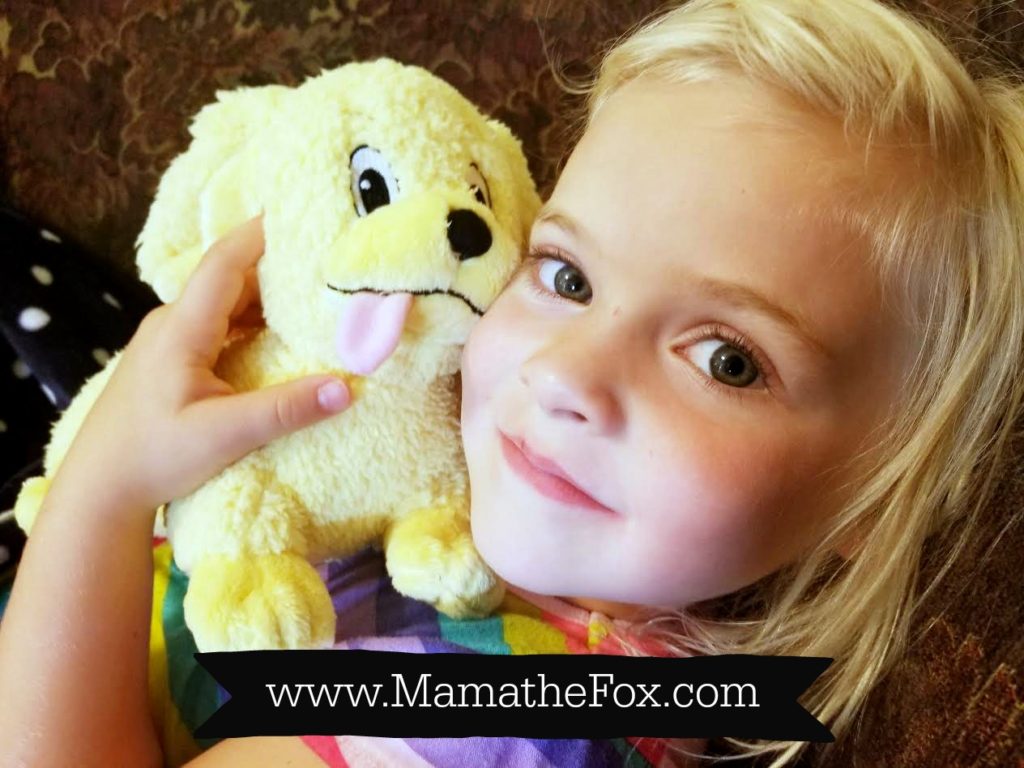 Brian the Pekingese is a special yellow dog that has come into our hearts and helped aid in our bedtime habits.
Brian is a dog that helps get your child ready for bed some of the most important ways:
Pajama's
Stuffed Animal
Bedtime Story
At Brian the Pekingese they know that children's pajama's should be worn by children, not made by them. Sadly, this is a reality of the world, but with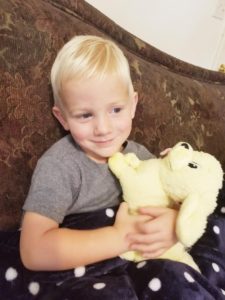 Brian the Pekingese, you can rest assured that all their pajamas are made in the USA. Using no flame retardant chemicals and 100% organic cotton material, you can just feel the softness and love behind each pair of pajamas.
They offer both short sleeve/short sets and long sleeve/pant sets, so no matter the weather there is a perfect pair for your child. We love that they have boy, girl and gender neutral prints, so you can shop with man options.
The novel – you can purchase here
– is a perfect easy to read bedtime (or daytime) story. "Sharing With Friends" showcases the topic of sharing using the main protagonist, Brian the Pekingese. When he sees a situation arise, he chooses to share and make a new friend. I love how straight forward and simple this book is. It has some of the best Children's book illustrations I've seen which really helps bring it to life. It really makes the perfect gift for a young child. You can buy the book separate or as a package along with the stuffed animal of Brian the Pekingese.
Something Special – Recycle Your Brian the Pekingese Pj's!
That's right, when your child out grows their Brian the Pekingese pj's, you have the option to mail them back (postage paid) and Brian the Pekingese will recycle the cotton.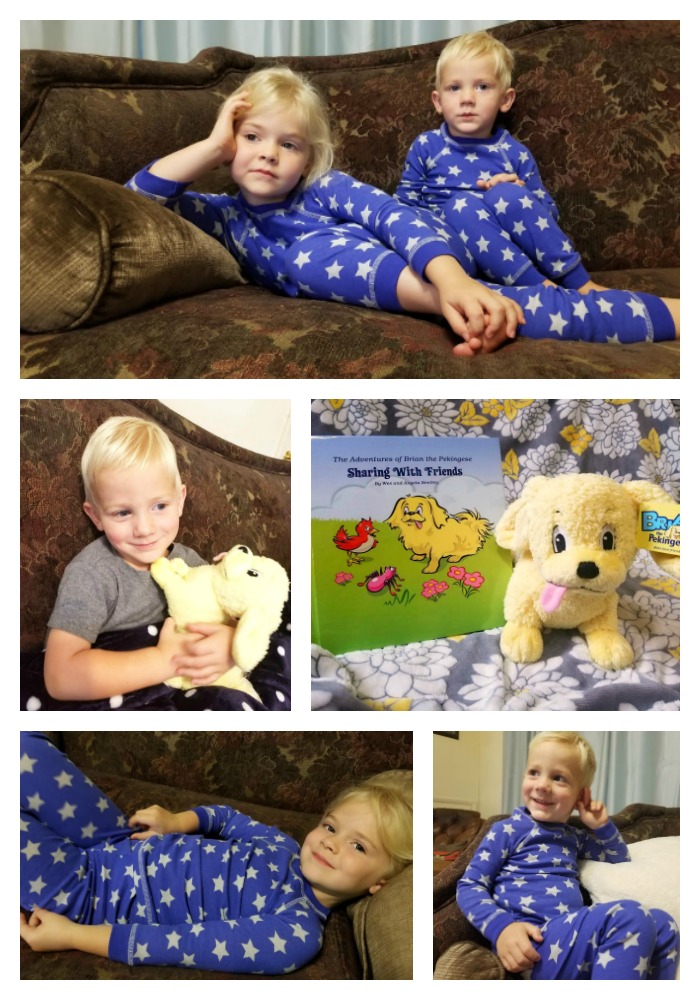 Connect with Brian the Pekingese
Facebook Twitter Pinterest Instagram Website
Our path may not work for all children, but the routine part is key. Let us know below what you do for your bedtime routine and if you have any bedtime suggestions.