Any mom can testify that shopping with a baby is a difficult and challenging task. If you are thinking of buying a new car as your old one just won't cut it and live in the UK, you could look into a company like one sure insurance who can assist you in making better choices when it comes to choosing a car and to hopefully save you money. When baby is little and you're grocery shopping, where do you put them? Do you carry them? Wear them on your back? Keep them in the car seat and put them in the cart? That's what I used to. Baby number one was in the car seat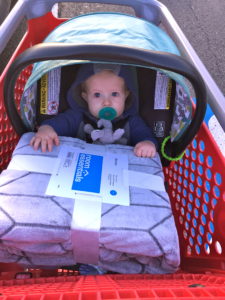 and inside the cart, where all the groceries go. I can tell you one things for sure – I got really good at placing and stacking groceries so I could fit them all in the cart (without any of them falling on baby!). I love shopping but it can be a pretty stressful task with the baby. I get shopping coupons on websites like PromoCodeWatch.com so I can save a bit of money and they're great! I prefer shopping online to avoid the stress, but now I've found the perfect solution which means I can visit the stores with the baby.
When you're so used to shopping at the same place, there are customer expectations that you have in mind before entering a store. For example, you expect good customer service from the staff, deals to be offered, plus easy payment systems so you are not juggling money as you are handling shopping and a wriggly baby. That is why I'm glad that some stores are looking to adapt with EFTPOS machine equipment for contactless payments, as well as other technology. These high expectations are not just for the staff through, even the products too! You just want everything to be perfect.

Well mamas, we've found the perfect solution to your grocery shopping mayhem – the Binxy Baby shopping cart hammock. This hammock is the real deal. It will make your shopping experience a total game changer; no more playing tetris with your groceries! The baby hammock clips to either side of the shopping cart and hangs elevated leaving the cart basket open for groceries. If it's cold outside just place the infant carrier right into the hammock and strap it in; that way baby stays warm! The hammock even works for multiples; just put two hammocks side by side.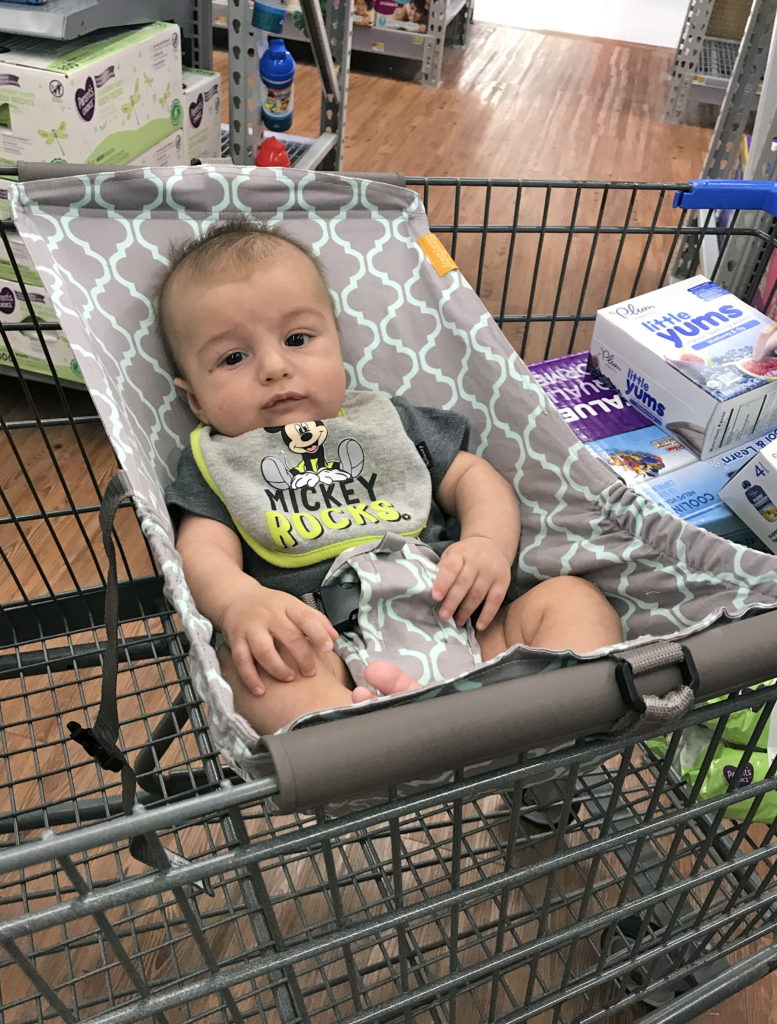 The leading cause of head injuries for young children is falling from shopping carts. Roughly 24,000 children per year are hospitalized due to these injuries. Placing an infant carrier on the top of a shopping cart is a huge safety hazard. Doing this causes the cart to be top heavy and fall over – while baby is in it! Lisa Pinnell, the founder of Binxy Baby set out to find a solution to these very startling findings. She didn't want her children to be harmed (obviously) and she wanted her shopping experience with two kids to be more productive and less like a game.

Check out all the features the Binxy Baby hammock offers:
Multiple color options that are perfect for any gender

Use the hammock from birth until baby can sit up independently

Holds up to 50 pounds

Velcro strap to properly secure hammock

Infant carrier safety strap

Secure seat harness

Compliant with US Consumer Product Safety Improvement Act

Rolls up for easy on – the – go shopping trips
For more safety information view the Binxy Baby website.
Follow these easy steps for a safe, quick instillation:
Place the plastic ends on the cart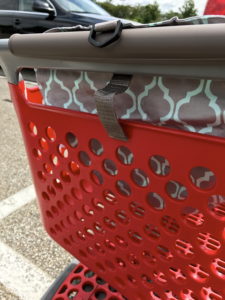 Strap the velcro straps around the sides of the cart (this ensures a safe, tight instillation)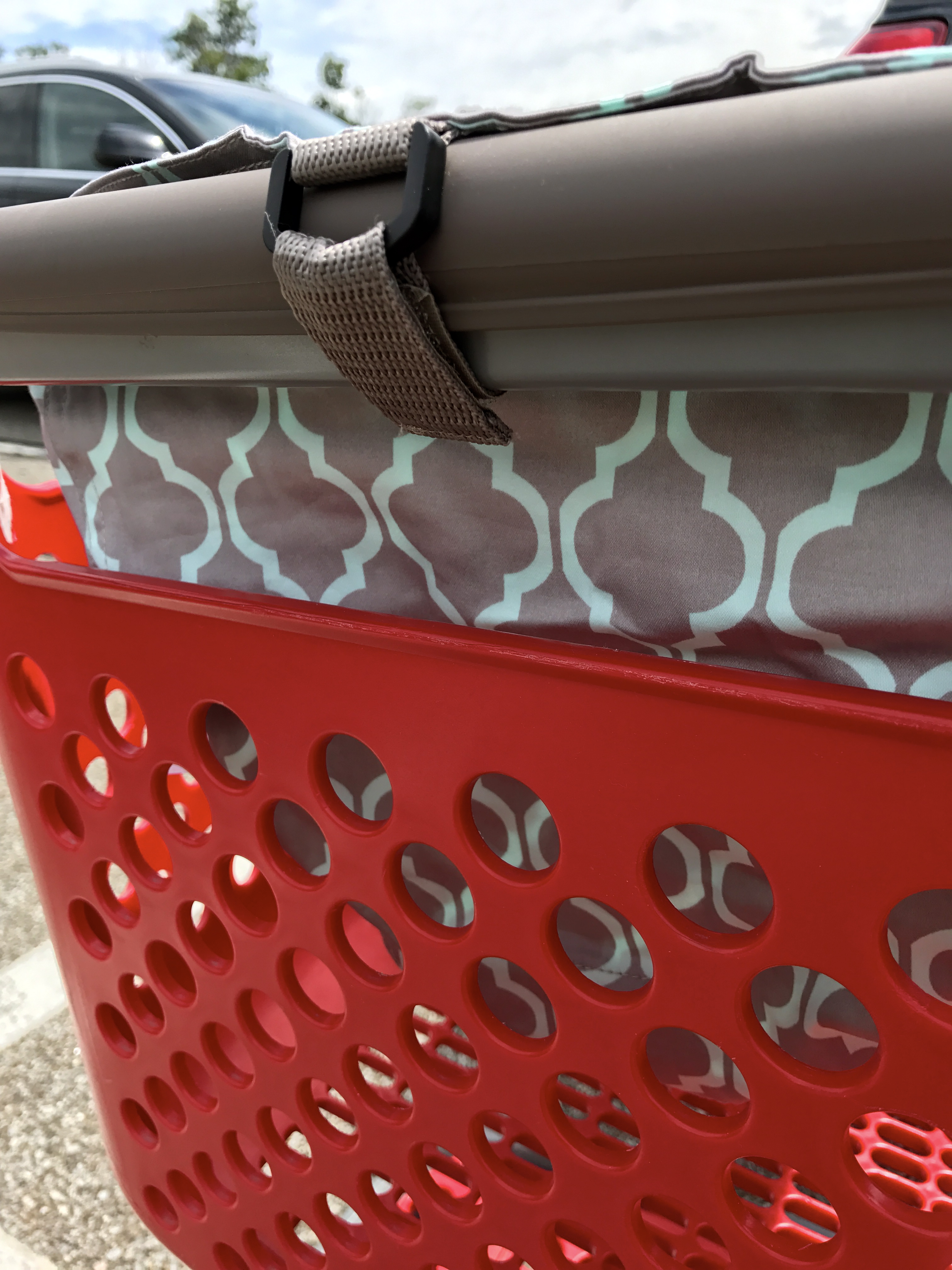 Place baby (or car seat) into the the hammock; buckle and tighten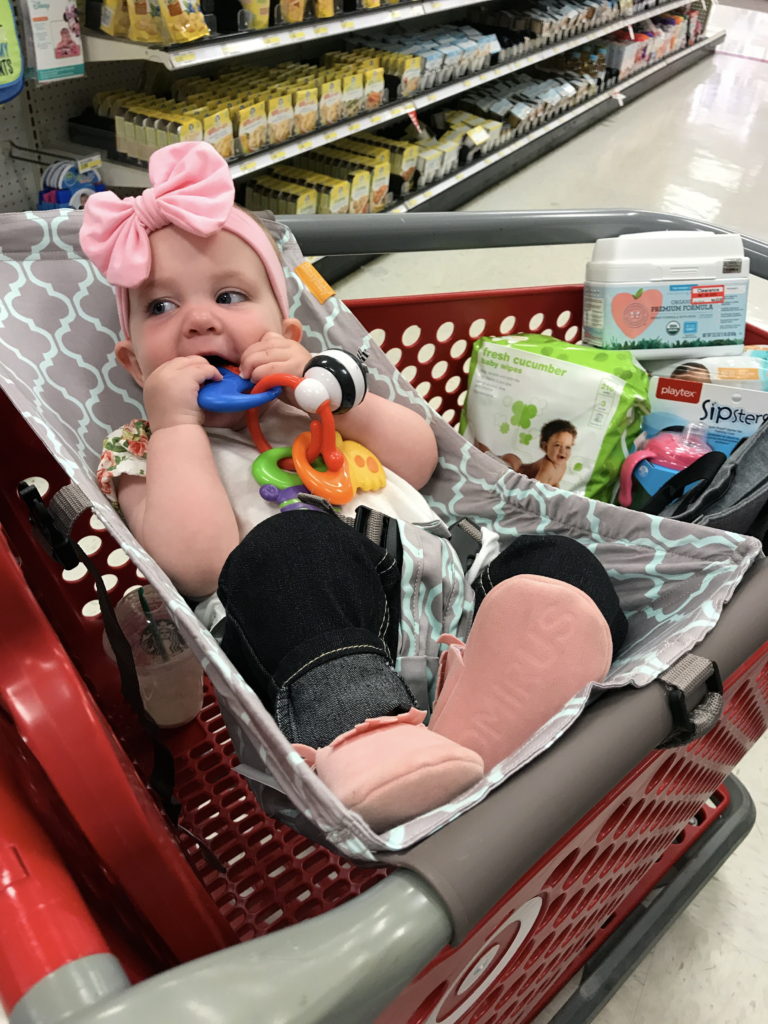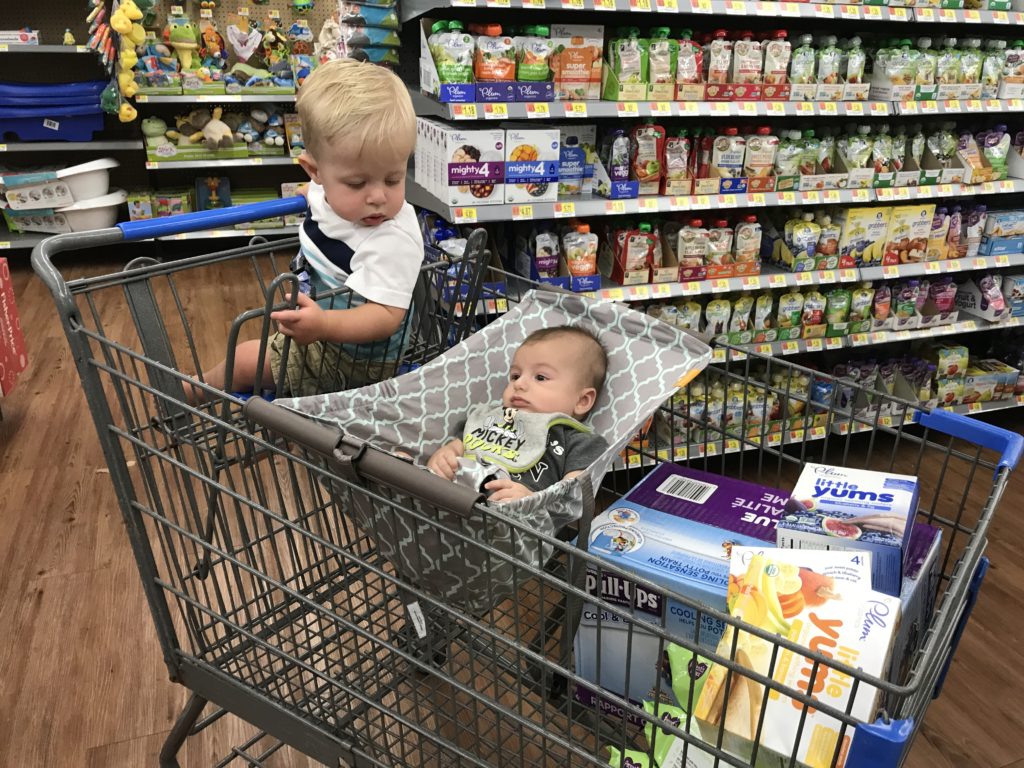 The Binxy Baby hammock is seriously the perfect shopping accessory. I love how easy it is to install; just strap it onto the cart. With one hand you can snap it on and strap it around the sides however, I do recommend using two hands just to ensure extra safety and security. The hammock fits on almost any shopping cart too! Our Target has those big plastic shopping carts that are difficult to use some baby products with; but the Binxy Baby hammock fits perfectly. You can use it on any part of the cart too!

The hammock is so great for kiddos to relax in. While baby Penny was in the hammock she was getting fussy, but once we started moving she got quiet right away. It's almost like an actual hammock for adults!
A really cool feature that the hammock offers is a loop for toys on the security straps. I almost didn't realize it was there! It's perfect for securing a teether (or any other toy) to the hammock for baby to keep busy while you shop.
Although the Binxy Baby hammock gives you more room in the cart basket, it is still a little bit of a challenge to get groceries in and out of the cart.
The hammock can be used with babies up to 50 pounds, but it is not safe to put a baby in the hammock who can sit up unassisted.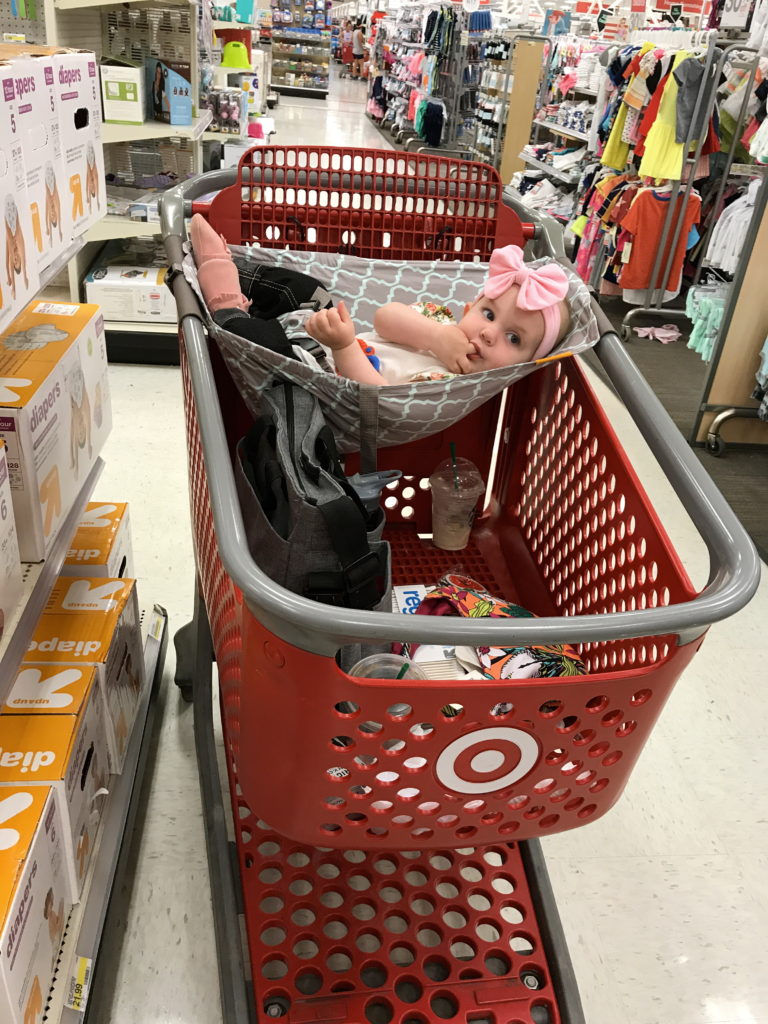 Seriously mamas, the Binxy Baby hammock is so perfect for mamas of one or multiples. It's such a lifesaver and really does make shopping with a kiddo(s) much easier. Give it as a baby shower gift or pick one up for yourself!