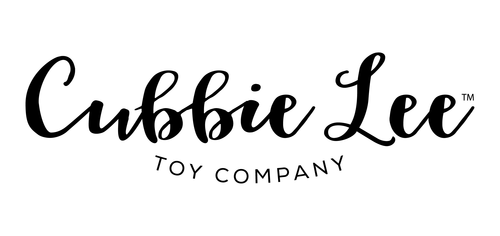 After having a baby of their own, Zach and Sarah Lee were on the hunt for affordable, high quality toys. They didn't want toys that kept breaking or that needed batteries; they wanted the toys to last. Coming up short time and time again they decided to take matters into their own hands. The couple created a line of toys that are wooden, affordable, and will last for a long time. Their toys are very educational and are perfect for kids of all ages.
All of their toys come with a 30 day return policy and hold a 5 year warranty! How awesome is that?! Created with sustainable harvest timber, Cubbie Lee toys pledge to have a minimal environmental impact. Cubbie Lee has a VIP Club that gives their members exclusive deals, discounts, and perks on their toys and on the orders you make. By joining the club you can even receive a 10% discount on all your orders.
……………
Connect with Cubbie Lee
……………
Use code:ICG8DCR6 on any Cubbie Lee order from Amazon to get 15% off your order!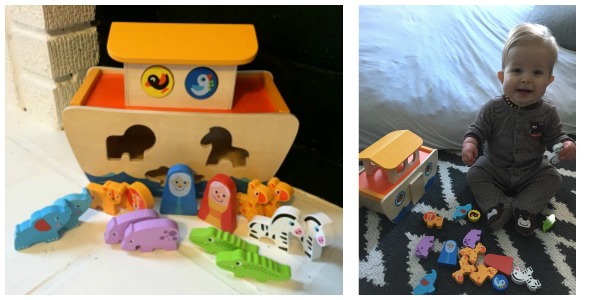 The Cubbie Lee Noah's Ark is so adorable and perfect for any child, of any age. The set includes one ark with a removable top and many different animal pieces – two of each of course. One side of the ark has open slots for matching the animal shapes and placing them into the ark; while the other side has a door that opens up, allowing your child to explore his/her imagination. The colors on the ark are my favorite part about the whole toy. The orange and yellow on the top really make it pop, and the waves at the bottom make the ark really come to life. The play time possibilities are endless with Noah's Ark
.
One downside that I have found with the ark is the shape slots on the side. These are really great for learning and having baby shape sort, so for that aspect I really like them. The aspect of them I don't like is how low they are to the bottom of the ark. I like to store all the animals and people inside the ark when we're not using it, but they seem to fall out very easily because of the open slots. With the slightest shake or move, at least one animal falls out. I feel this is a very minor issue because it does not affect the play or safety of my child.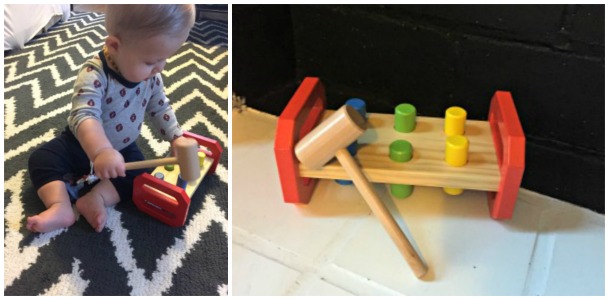 My son loves the pound bench by Cubbie Lee. The bench has bright, primary colors that really make it visually appealing. My son is just 10 months old and he has a blast with it. Not only is he learning to hammer with the tool, he is also learning cause and effect – hit the knob and it drops. It is also great to have him hold the hammer with either hand; he's learning how to grasp. He is also learning good movement and control – he can actually hold something with a long stick and hit something else with it. Its never too early to start the learning process!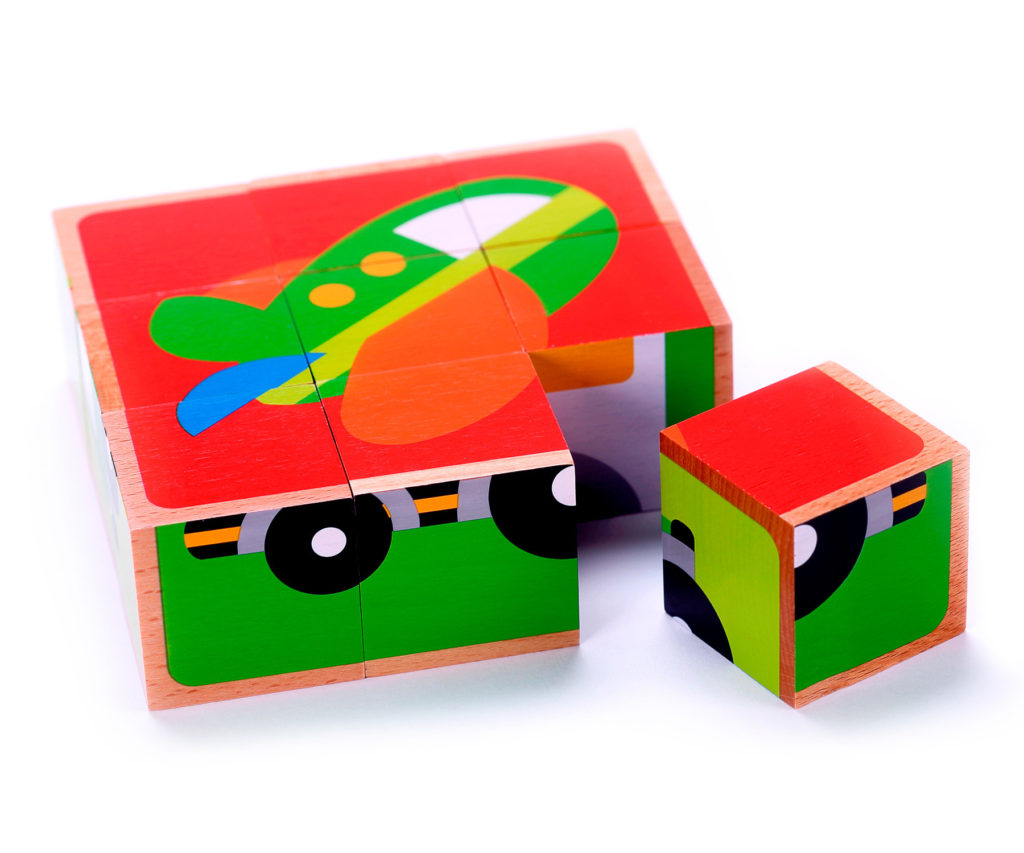 The Cubbie Lee vehicle block puzzle is a little too advanced for my son right now. The quality of the puzzle already impresses me, though. I can't wait for him to get just a little older so he can play with it. The puzzle is made up of nine blocks that make up a picture of a vehicle; creating six different pictures. I like how the blocks are painted on rather than having a sticker on each side. When kids chew on the blocks the paint is great because it doesn't fall off like it does with the stickers. The puzzle is small and compact – just 5 x 5 x 2 inches!
Give Cubbie Lee Toy Company a try! Their products are so cute, affordable, and perfect for any child. Check out their website or go to Amazon and see their products. You won't be disappointed with any of their products!