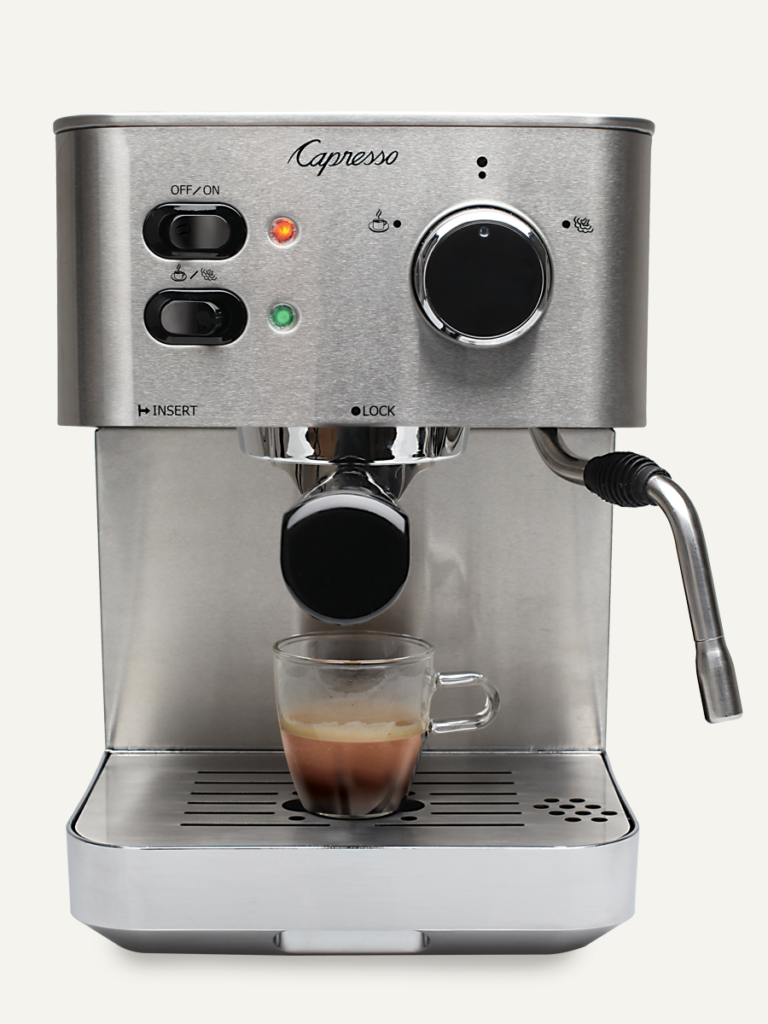 Capresso never fails when it comes to coffee. They understand how to get the most out of each bean and how to get your taste buds dancing. Their EC PRO Espresso & Cappuccino Machine is no different than that other high quality machines I have used, and it is a must have for your home or office. It is not far off being commercial standard, like the machines sold by Nella, worthy of use in an actual coffeshop or restaurant.

This easy to use EC PRO Espresso & Cappuccino Machine is more affordable than any other machine I have seen, but still has the super high quality parts that make the coffee beans stand out. Capresso includes some top of the line features in this model that helps it stand out in a line of other espresso machines out there. It is one to consider when looking for a Super Automatic vs. Automatic Espresso Machine, or any other kind out there. Here are some of my favorite features of this machine:
Includes two espresso filters; one for convenience, one for control; choose the one that's right for you
The double spout espresso filter creates an optimal brew, quickly and easily; brews 1 or 2 espressos at a time
The bottomless espresso filter lets you brew barista style and perfect your technique
Advanced pump boiler maintains a reservoir of hot water at the perfect temperature for faster and more consistent results
State-of-the-art boiler increases brewing pressure and temperature stability
15 bar pump provides optimal pressure for rich crema, the thin layer of foam that marks a perfectly brewed espresso
Commercial-style power frother for perfectly foamed or steamed milk for delicious cappuccinos and lattes
Heavy-duty stainless steel construction
42-oz, removable water container
Large, integrated cup warming tray
Indicator lights for "Off/On" and "Coffee/Steam"
Easy-to-clean removable stainless steel drip tray
Coffee scoop/tamper included
Stylish die-cast housing and powerful performance in a compact design. The EC PRO Espresso & Cappuccino Machine is the perfect way to brew all your favorite barista specialties at home.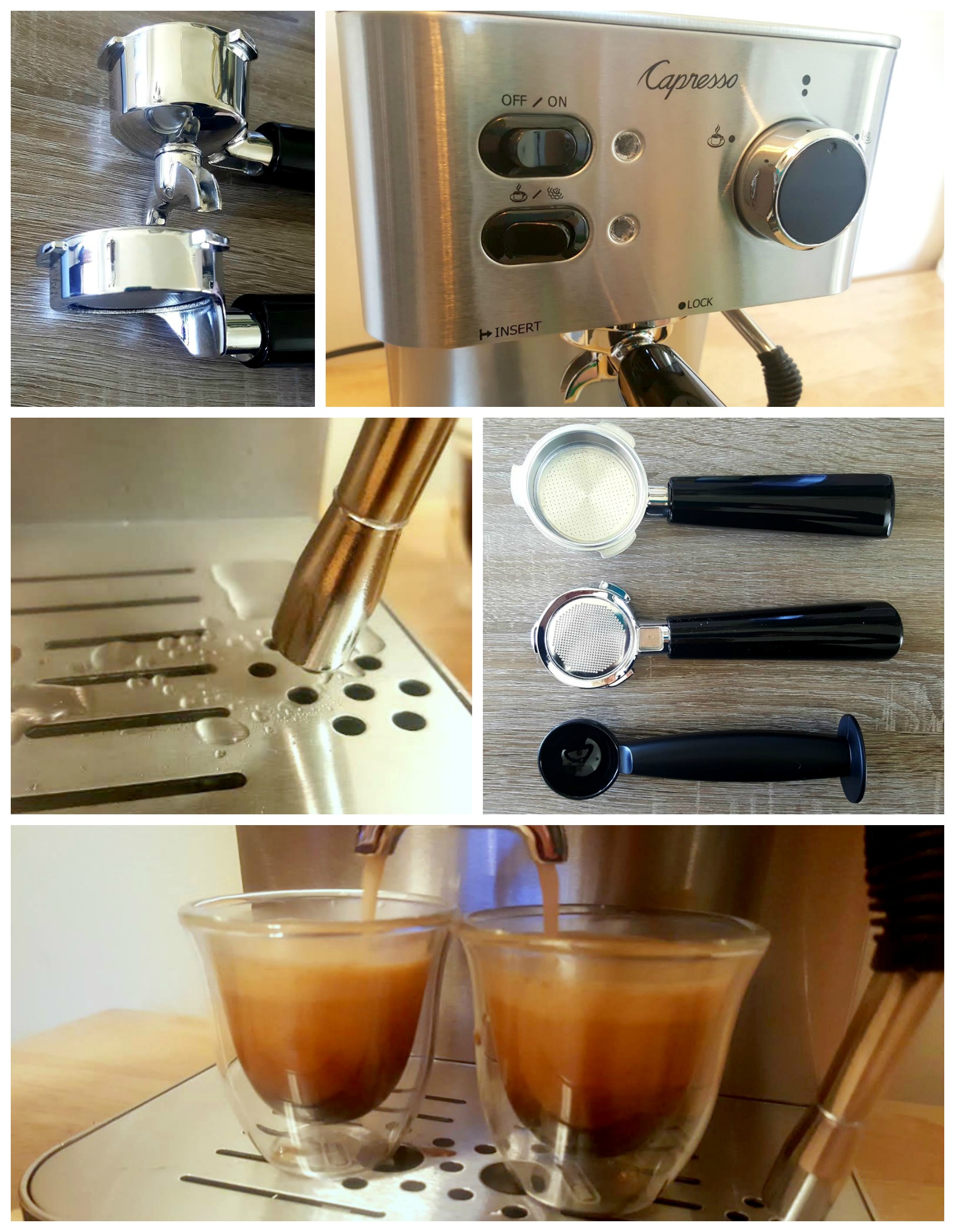 This machine was really made with the household consumer in mind. Most people would have to learn how to begin using milk frother with something like this, but it comes included here which is awesome.This machine is easy for a beginner to use, but yields the quality you would expect from a local high end coffee house. When you make espresso you need to be sure to use a more finely ground coffee. This is to get the most out of the bean when the water pressure is extracting the flavors. If you use a thicker or more course ground bean you will not get quite the rich outcome. However, this machine was made with the regular household in mind. This mean you can use average size ground beans (what you would find in a bag of pre-ground coffee beans) in this espresso machine. I would still recommend a more finely ground bean, but if you are in a pinch and ran out of espresso grounds, you can use your standard coffee without fear of hurting the machine or getting a sub-par cappuccino.
Connect with Capresso
Facebook Twitter Pinterest Instagram