It's important to start healthy habits young. Baby Buddy makes dental hygiene a fun, positive experience for everyone. For day-to-day cleaning for children, there's a 6 Stage Oral Program that will start you on the right path for healthy teeth and gums starting at birth. Don't forget, just because your little one doesn't have teeth yet, oral hygeine and regular check ups with a Dentist in Lancaster are still really important. You want a dentist to check that the baby's teeth are developing as they are meant to! By taking care of the baby's teeth now, it should reduce the chance of any problems in the future. Poor dental hygiene can cause bigger problems as people get older. For example, it can cause tonsil stones. If anyone is suffering from tonsil stones, it's important to visit a dentist to learn how to get rid of tonsil stones and prevent them from becoming a bigger issue. Start taking care of your baby's teeth now.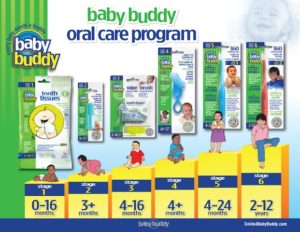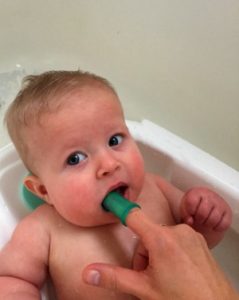 Start off with Tooth Tissues (stage 1) and Soft Silicone Finger Toothbrushes (stage 2) to keep those first baby teeth clean and free from plaque while getting your baby use to having their teeth cleaned.
The Wipe N Brush (stage 3) toothbrush is combination of the tooth tissues and the silicone finger toothbrush. This toothbrush fits on my finger perfectly and I can manoeuvre it exactly how I want. The case that it comes in is an ideal since I don't have to worry about germs hitting the brush. The bristles on the brush are very toothbrush-like. It will be even better when the baby has teeth!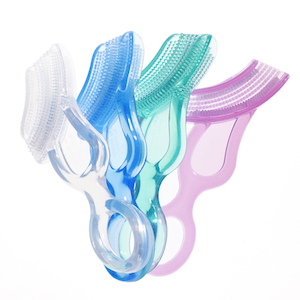 Babies First Toothbrush (stage 4) is great on tender gums and doubles as a teether. This brush has a handle, perfect for a toddlers little hands. This brush is completely silicone, which is great for teaching my daughter to brush her own teeth and still safe if she walks around with it in her mouth. This toothbrush has become a lifesaver as my daughter is working on getting her first molars and using this as a teether will reach the sensitive gums in the back of her mouth. Plus, it'll make the Dentist in Avon Lake happy to hear we've been so proactive about our little one's health.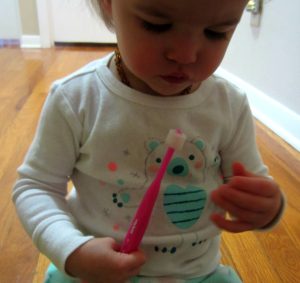 Baby Buddy's 360 Toothbrushes (stages 5 & 6) innovative design has your child's small mouth in mind making getting all the hard to reach places where plaque builds up causing cavities. I have never seen a tooth with this design and shape. I gravitated towards this brush over others and my daughter insists on brushing her teeth any time she sees it. This is giving me great hope for her dental hygiene practices as she ages, she'll very rarely have to go to see a dentist at Dentist Manchester or other dental surgeries at this rate!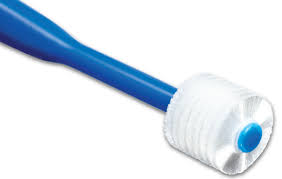 Baby Buddy has even designed a 360 toothbrush for expectant moms. Pregnancy really effects the whole body including your teeth and gums. Baby Buddy's 360 toothbrush is made up of short soft elastic bristles making cleaning on sensitive teeth and gums easy.
It's not just kids who need healthy teeth and gums, but us adults too! Have you been looking for any of the following?
Baby Buddy has unique designs that you won't find with other brands.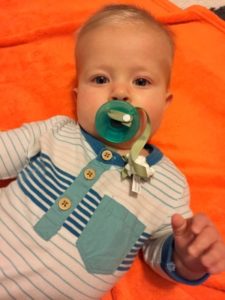 Baby Buddy's Pacifier Holder is the perfect product to keep those constantly falling pacifiers off the floor. I was nervous when I first looked at the pacifier clip because I thought my sons pacifier wouldn't work with it. After some investigating and strength I was able to stretch the pacifier hole so that the button could fit on it, and it's perfect! It really is a great product to have around our house; his pacifiers go where he goes now!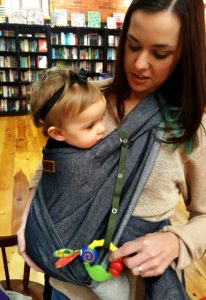 Secure-A-Toy is great for keeping a hold of your babies favorite toys and teethers. These work perfectly to attach a toy to your stroller, car seat, highchair and even use while babywearing. There is nothing worse than loosing your child's comfort item while out and about or having to constantly having to pick it up off the floor and cleaning it before handing it back.
Baby Buddy takes bath time to a level of luxury with their Natural Sea Wool Bath Sponge. Not only are natural sponges recyclable and renewable they are more resistant to bacteria than synthetic sponges. Natural sponges are hyperallergenic and will not mold or mildew. Baby Buddys natural bath sponge is super soft against baby's skin it also makes lather and rinsing really easy.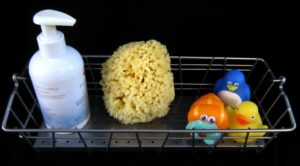 Every parent knows how hard it is to clean your child's bottles and sippy cups. Baby Buddy keeps this nearly impossible task easy with their Bottle Wand. Baby Buddy's bottle wand makes getting to those hard to reach places easy and saves so much time when hand washing bottles. Choose from a sponge head perfect for everyday cleaning or the Non Abrasive Scour head to help with any stuck on food, ideal for my reusable squeasy pouch snackers.
Connect with Baby Buddy
Facebook Twitter AuraGlow.com Website Baby Buddy Website
Baby Buddy has a variety of quality products designed for you and your baby. Baby Buddy also offers Sonic 360 Toothbrushes Bib Clips, Up & Away Toy Hammocks, Closet Organizers and much more. Baby Buddy has truly thought out the needs of parents and children alike and offer the best selection of must have products. Every Baby needs a Buddy.
Mamathefox readers please enjoy a 15% off coupon. Click here to shop, your coupon code will already be added to your cart.