Stress-free Holiday Travel with an Infant
Traveling during the holidays is stressful enough, but when you have an infant, there is an added level of anxiety. As any parent will tell you, road trips with children of any age are challenging. But infants require extra attention and a little extra preparation. With some careful planning those long drives to visit family and friends can be relatively easy and without worry.
1: Travel while they sleep: Infants sleep an average of 17 hours a day, so that gives you plenty of time to drive, while your baby is in a peaceful slumber. Plan your trip around naptimes or hit the road when you know your baby will be ready for a longer sleep.  
2: Frequent breaks: Infants nurse or bottle feed every few hours, so during a long road trip, plan for frequent stops. During those brief breaks, you can feed your baby safely, change diapers, and give your little one a break from the car seat.
3: Provide entertainment: There will likely be times during a long drive that your infant is awake. Just like older kids, babies get bored, too. But a little entertainment can keep your little one occupied and fuss-free in the car. Invest in a few stimulating toys like the Giddy Up Gal Rattle and electronic musical Pony friend by Yookidoo. They are full of textures, sliding beads and sound surprises that will promote your baby's tactile, visual, and auditory development. MSRP: $14.40 Available at: www.Amazon.com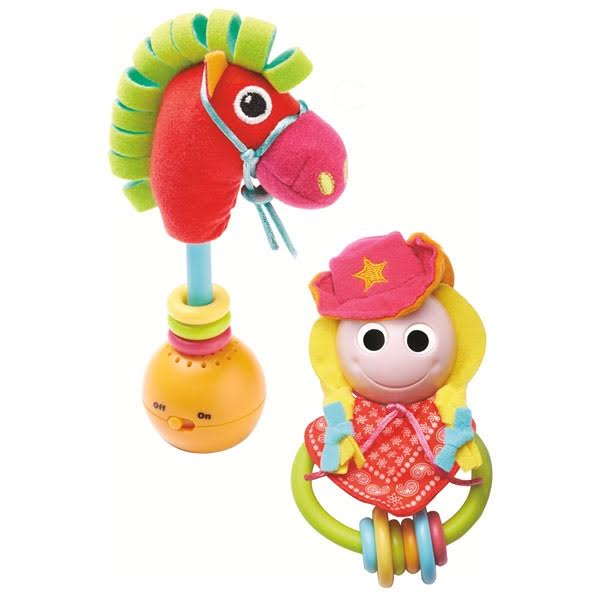 4: Use a portable baby monitor: Keep an eye on your rear-facing infant from the front seat with the zooby Car and Home video baby monitor by infanttech. This portable monitor is a must-have for traveling parents. The wireless monitor includes night vision so even if you're driving at night, you can watch your little one as they sleep. The zooby comes in a variety of plush styles that babies and toddler will love. MSRP:: $199.00 Available at www.babiesrus.com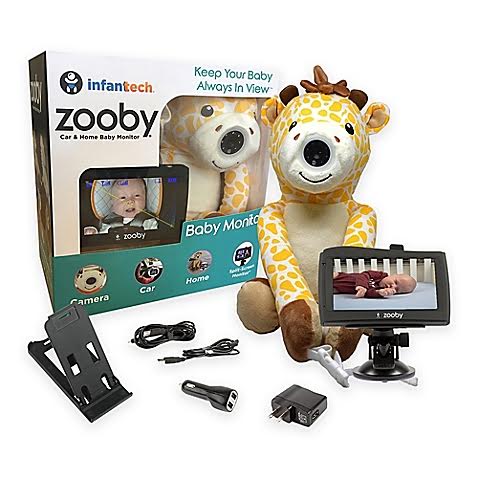 5: Bring a security item: A small security item like the Security Blanket by Miracleware can make your little one feel comfortable even on a long car ride or in an unfamiliar place. Its small size, and soft, breathable fabric make it the perfect blanket for rear-facing infants to cuddle while they sleep. MSRP: $12.95 for a two pack. Available at www.Babiesrus.com