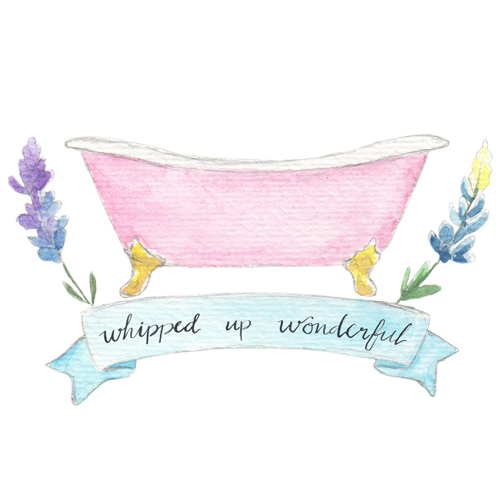 Whipped Up Wonderful is a huge player in the bath bomb world. They have been around for about 6 years now and what was once a small business has grown into a booming business with tons of loyal customers. Her success, in my humble opinion, is her creative style and beautifully created products. Starting a bath product business means that you need to get the best quality essentials out there so customers keep coming back for more. Using helpful resources such as a private label purple bath bomb to buy in bulk can help facilitate these needs, and cater to a specific audience.
Being an avid bath bomb user has lead me to have a strong opinion of them. In this Mama's Tub Time series I try different bath products each month, and I am so excited to share Whipped Up Wonderful with you this month! These bath bombs are beautifully presented, which is a huge part of the experience. They are made with earth friendly ingredients. Even the packaging and wrapping are chosen based on their carbon footprint. Whipped Up Wonderful believes that ingredients should be biodegradable and packaging should make as small an impact on the environment as possible.
With new scents constantly coming out and fun seasonal bombs too (Island Christmas, Candy Cane, Bewitched, Pleasingly Pumpkin…) you will want to sign up for her newsletter and follow her on Etsy

Sign up for Whipped Up Wonderfuls newsletter and get a free item: http://eepurl.com/yqZET (may take several days for coupon to be sent) & follow her Etsy shop.
Connect with Whipped Up Wonderful
Facebook Instagram Twitter Tumbler
This Mama's Experience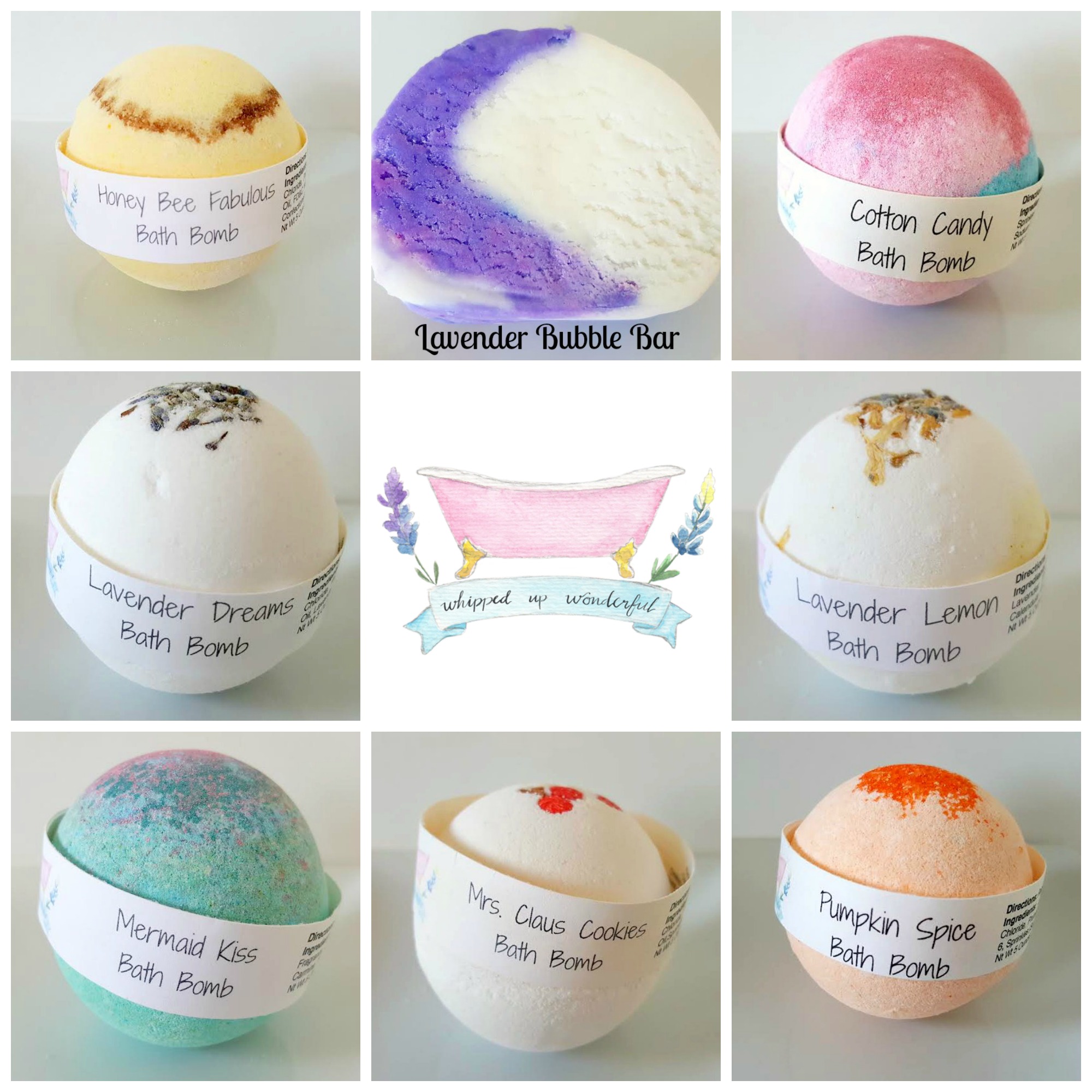 Visual Appeal: outstanding. Each bomb was very pretty. Some even had additional accents like glitter/shimmer or tiny pieces of the scents foundation (lavender or lemon bits). The size was pretty standard 5 ounces. I don't like any bombs smaller than 5 ounces, because they tend to be so weak that 2 are required. These are a perfectly standard size.
Fizz Factor: Every bomb that I used from Whipped Up Wonderful had a great fix factor. It melted and fizzes away not too fast but not too long either. It nicely rolled under the water and created the bubbles and fizz you expect from a good bath bomb.
Scent: I found that some of the bombs packed a lot more smell while others were very subtle. I like my bath bombs to really kick in the scent department. The Mermaid Bath Bomb had a great scent and it was noticeable enough to last a long bath time as did the Cotton Candy Bath Bomb. The Lavender Dreams and the Lavender Lemon Bath Bombs were much more subtle. These would be best used with less water if you wanted a stronger scent. If you have a child who is of elementary age, I would suggest these bombs as a pre-bedtime treat (relax them and they are old enough to not out things in their mouth). The Pumpkin Spice was no average pumpkin/fall treat. This was packed with the most amazing scent. I am not the pumpkin obsessed American, but I do love a nice fall treat. This has such a wonderful mix of fall scents in with the pumpkin that I cannot stop thinking about it. I could smell a nutmeg and clove background…it was amazing and I highly suggest it.
Coloring: The coloring of the bombs before use was perfect for each bomb. Each displaying the color that matched the scent and theme. I loved the accents of lavender used and the sparkly effects on the Mermaid Kiss. The sprinkles in the Mrs Claus were a fun decor addition. Some dissolved in the bath, others stayed solid and just floated around in a playful manner. Once the bombs were fully dissolved the coloring of the tub water greatly varied. The Pumpkin Spice had a perfectly orange tint to my bath. The Mermaid Kiss was a soft blueish/purplish hue. The Lavender Dream and Lavender Lemon bombs really didn't have mush color, and the Mrs Claus left a soft cloudy milky illusion. The Cotton Candy has a soft pink color.
Bubble Bar: The bubble bar was a huge hit with my kids. They loved getting to rub the bar under the running water and creating bubbles by hand. Being a safe product for kids, they were able to play with it without my worrying. The smell of lavender creates a relaxing environment, which is perfect for busy toddlers who need to wind down for bedtime. They keep asking for more "mommy bubble bars". This may become a new treat on the Fox household.
All in all I really do like the variety that Whipped Up Wonderful offers. I love the look of each bomb – beautiful and exciting. I wish there was more scent in some and coloring in others, but they're the perfect size and affordable for any budget. Head over to her Etsy site now and order a Pumpkin Spice, you wont be disappointed!