With Back to School season here parents are scrambling for all the essentials. This includes backpacks, stationery supplies, shoes, and of course, uniforms. However, buying all of this soon adds up! Before starting to shop, I like to browse the School Uniform Shop Online as well as stationery stores to work out how much everything will cost be and we can have a back-to-school budget. Plus, by browsing, we get to see what's on offer and what kind of styles will suit my daughter best. I remember going to school with tops too big for me and I hated it so I'm glad we can find more suitable options nowadays. I am so glad that I know the key to many parent's success: SophiasStyle.com! At Sophia's Style you can easily order items like backpacks & clothing. They feature a beautiful selection of school uniform polo's, tops, cardigans, sweaters, shorts, pants, dresses, skirts, socks, jumpers, accessories and more, all at discount prices. They are sure to carry just what your school requires. They also have a huge, I mean huge, selection of everyday dresses and other play clothing.
Sophia's Style even offers the special service of custom embroidery! Their uniform shop is opened 24/7, always giving us access to update our child's wardrobe and the freedom to shop when we want to. Their super low prices make them a leader in children's uniforms.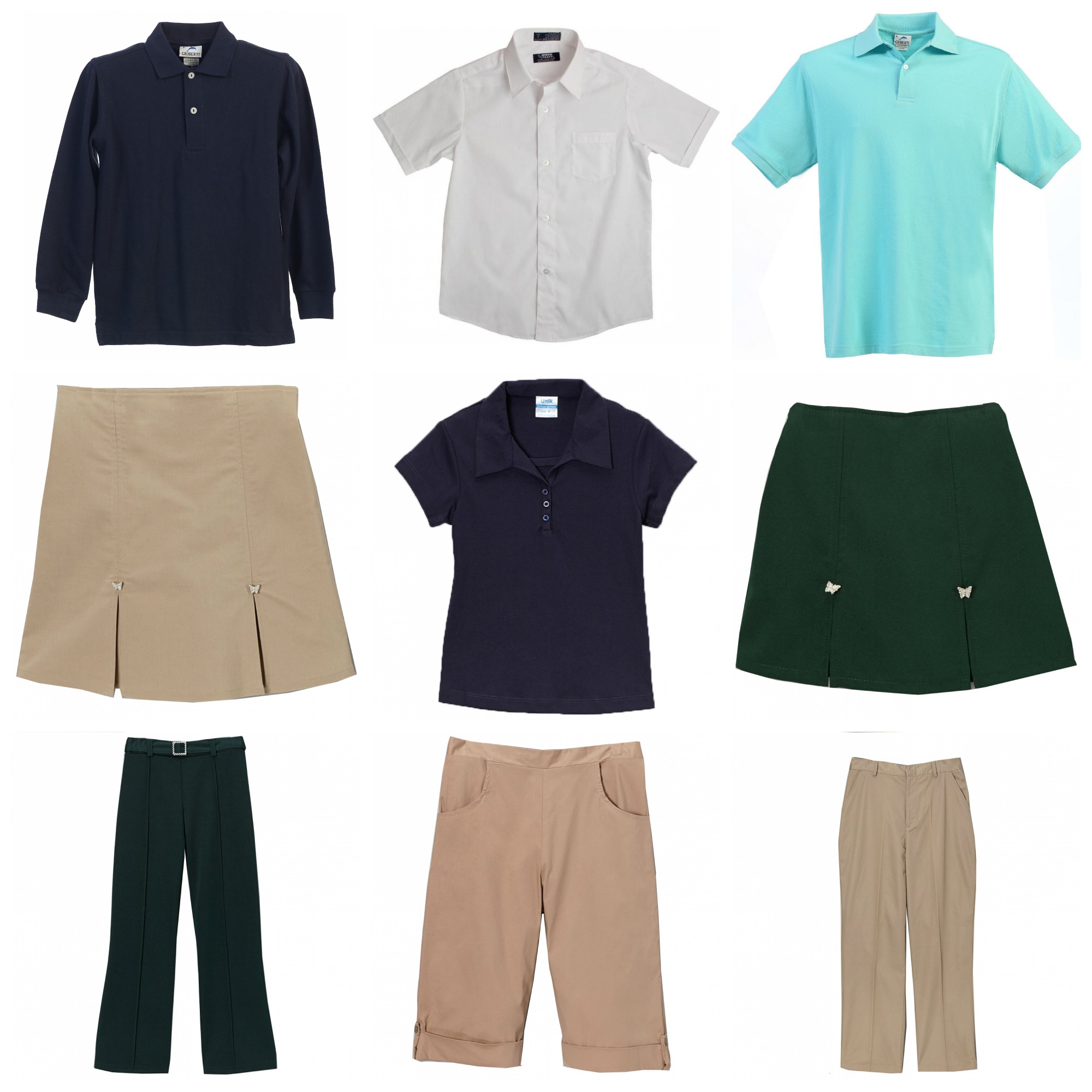 Their website is very easy to navigate, and their search bar is super helpful. You can find all types of fun children's clothing and accessories with Sophia's Style. From basic school uniforms to Holiday dresses and pageant dresses, you will have so much fun clicking around and drooling over all their amazing pieces. You can shop by brand, style or clothing size. They feature clothing for preemies all the way up to size 16 in teen (even women's clothing too!), helping families find the perfect outfit.
Connect with Sophia's Style
Facebook Twitter Instagram Pinterest
If your daughter is looking for a 1st day of school outfit, then I highly suggest Sophia's Style's ABC Dress! Being 4 years old, she is all about the 'princess dress' look. We have been talking and talking about the excitement of a new school year and when she saw this ABC Dress from Sophia's Style she instantly fell in love with it. It fits perfectly with some room to grow, and all parents understand the importance in that. It's comfortable and easy to wear & wash. The skirt portion of this dress is a print of hundreds of crayons, giving it a youthful and whimsical look that really makes it pop.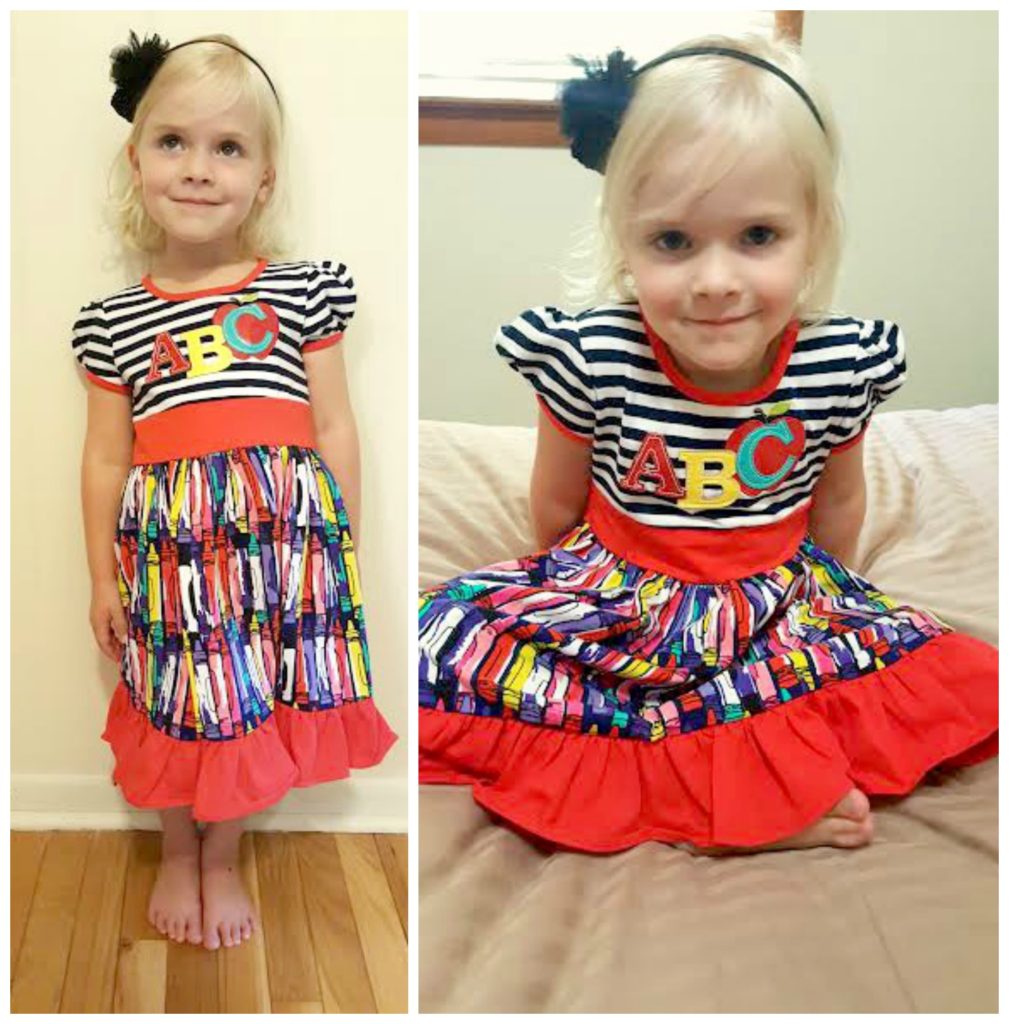 My daughter is very much into mermaids and was ecstatic that this year she will be sporting this Wildkin's Backpack from Sophia's Style. It's the perfect size for toddlers and young elementary students. Often backpacks are too large on smaller kids, causing them discomfort when trying to wear them. These Wildkin Backpacks are not only the perfect size, but have 2 huge pockets, allowing you to fit in a full size folder and all the other books/essentials your child needs to put in their backpack. I had never used this brand before, but I am all about them now.
I'm not going to lie though, as much as I have grown to love this brand, I really wanted my daughter to have a personalized photo backpack as it would help her to identify which bag was hers, as you find that most children have a similar sort of style these days. I was just thinking about her being able to find her backpack without being overcome with worry. But I wanted her to stay true to who she was and what she liked. So the mermaid backpack it was. And I'm glad it was from this brand.