Everyone wants their laundry to smell fresh and clean, am I right? Well friends, I'm here to tell you that Charlie's soap will not disappoint. The first time I used Charlie's soap I have to admit that I was skeptical. How could a soap clean so well AND not even have a scent? But, I pressed on and went for it. When the soap came in the mail I knew exactly what my first load would consist of – my kitchen towels! For the past couple of months our towels have had this smell on them that I just could not shake. I had washed them so many times trying to get the smell out, and I even tried using vinegar, and still no luck. But after using Charlie's soap, the smell is gone! In fact, now there is no smell at all; they're just clean.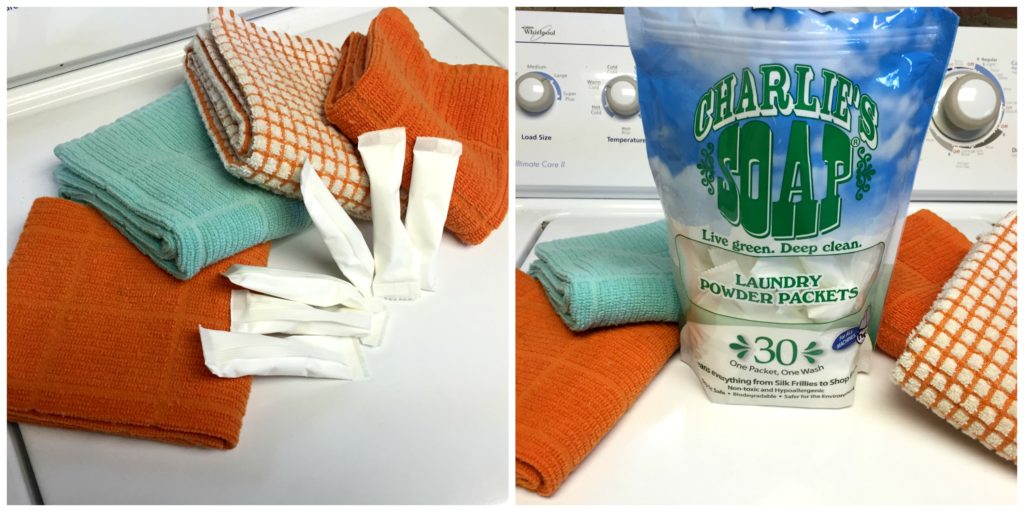 Based out of North Carolina, the makers of Charlie's soap provide products that are safe for their customers and for the environment. All of their products are tested by a third-party, so there is no favoritism; just real, raw cleaning power! Charlie's has received multiple ratings and certifications which prove their products' LOW ENVIRONMENTAL IMPACT.
All of their products are made with natural minerals and biodegradable ingredients. If you would like to see specific ingredient lists for any of their products, click here.
Here's what they sell:
laundry liquid
laundry powder and packets
laundry booster and hard water treatment
kitchen and bath natural cleaner
indoor/outdoor surface cleaner
laundry pre-spray
oxygen bleach
As instructed on the packaging my first load with the soap consisted of one laundry packet and old rags. I washed them with hot water on high agitation, with the most water I could use (super plus). After that load I washed my kitchen towels three separate times, each time adding a new laundry packet. When all the loads were done I smelled my towels, and they were stink free! I was ecstatic (the things adults get excited about)!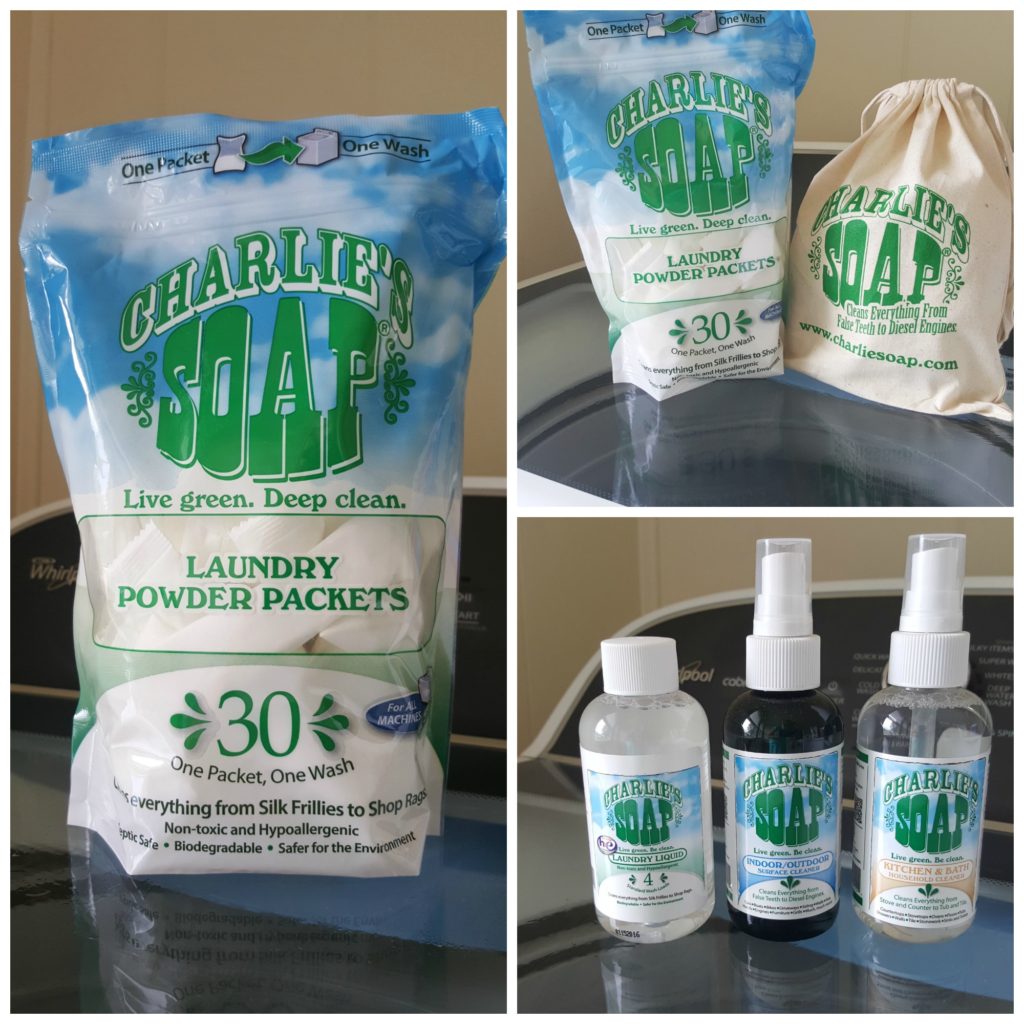 The instructions are pretty straightforward, which I obviously like. Just throw one laundry packet into the washer BEFORE you put your clothes in, and you're done; no measuring or scooping needed.
One aspect of my laundry washing that I was unsure about (and the packaging was not very clear on) was the size of load in comparison to the number of packets to use. I didn't know whether I should add two packets to a super plus load, or just stick to one. In the end I did what the packaging instructed and use one packet, and my clothes came out clean and smell free. Seriously, I'm so impressed! If you have the opportunity to try out Charlie's soap, do it!
Connect with Charlie's Soap